In today's fast-paced digital age, creativity knows no bounds, and the iPad Pro stands at the forefront of unleashing your artistic potential. Whether you're an aspiring digital artist, a graphic designer, a filmmaker, or a musician, the iPad Pro is a versatile powerhouse that can transform your creative endeavors into masterpieces.
iPad Pro's Creative Possibilities in Digital Art
Imagine this scenario: You're an aspiring digital artist or a professional designer looking to break free from the confines of traditional tools and mediums. You yearn for a device that can keep up with your creative flow, offering precision, versatility, and sheer power. However, you're stuck in a dilemma, unsure of which tool can truly fulfill your creative needs.
This is the conundrum faced by countless individuals seeking to explore their artistic talents in today's fast-paced world. But fear not, as the iPad Pro stands ready to shatter these barriers and unlock a realm of limitless possibilities for you. With its unrivaled blend of cutting-edge technology and user-friendly design, the iPad Pro redefines what's achievable in the world of digital creativity.
Okay, let's take a closer look at what the iPad Pro can do for your creativity. Whether you're already really good at it or just getting started, this device can make a big difference in your artistic journey.
1. Unleash Your Imagination with the iPad Pro's Remarkable Display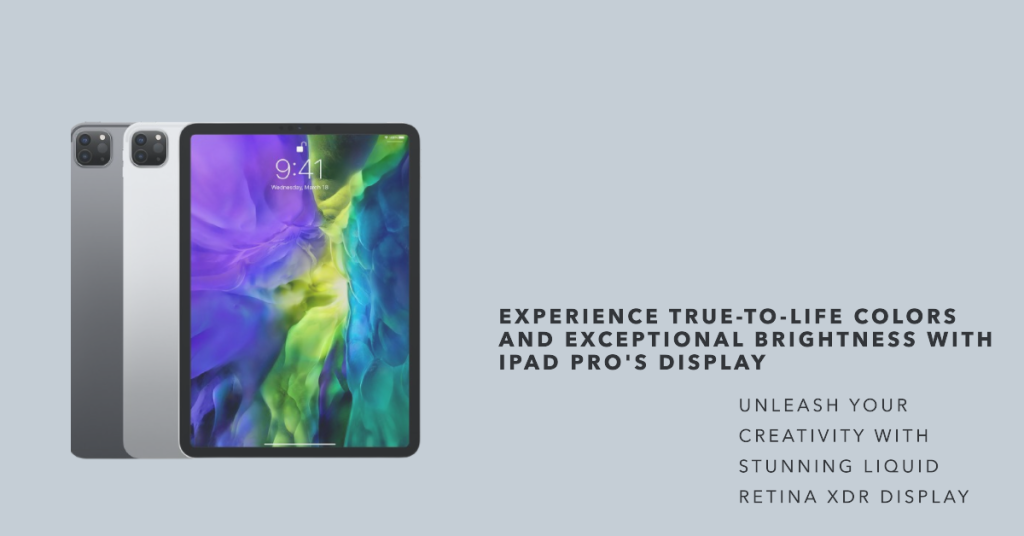 At the heart of the iPad Pro's creative prowess lies its remarkable display. With a stunning Liquid Retina XDR display, this tablet delivers true-to-life colors, exceptional brightness, and a dazzling level of detail that'll leave you in awe. Whether you're editing high-resolution photos, sketching intricate illustrations, or immersing yourself in cinematic experiences, the iPad Pro's display offers unparalleled visual clarity.
2. Unprecedented Performance: The iPad Pro's Powerhouse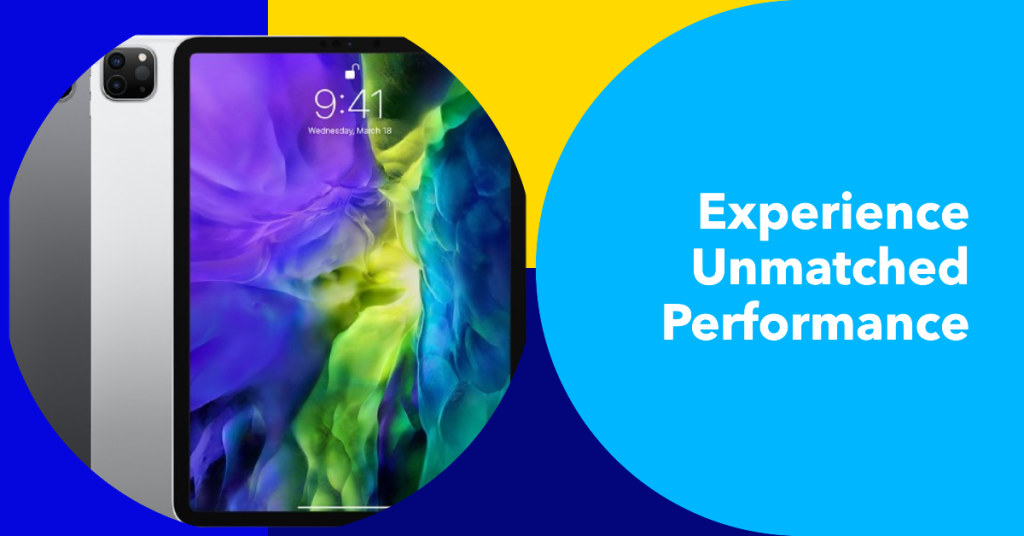 But a brilliant display is only half the equation. To truly harness the creative potential, you need a device that can keep pace with your imagination. The iPad Pro is armed with the M2 chip, Apple's most powerful processor, ensuring lightning-fast performance and responsiveness. This means you can effortlessly run graphics-intensive apps, render 3D models, and edit 4K videos without a hitch. Say goodbye to lag and hello to uninterrupted creative flow.
3. The Apple Pencil: A Digital Artist's Dream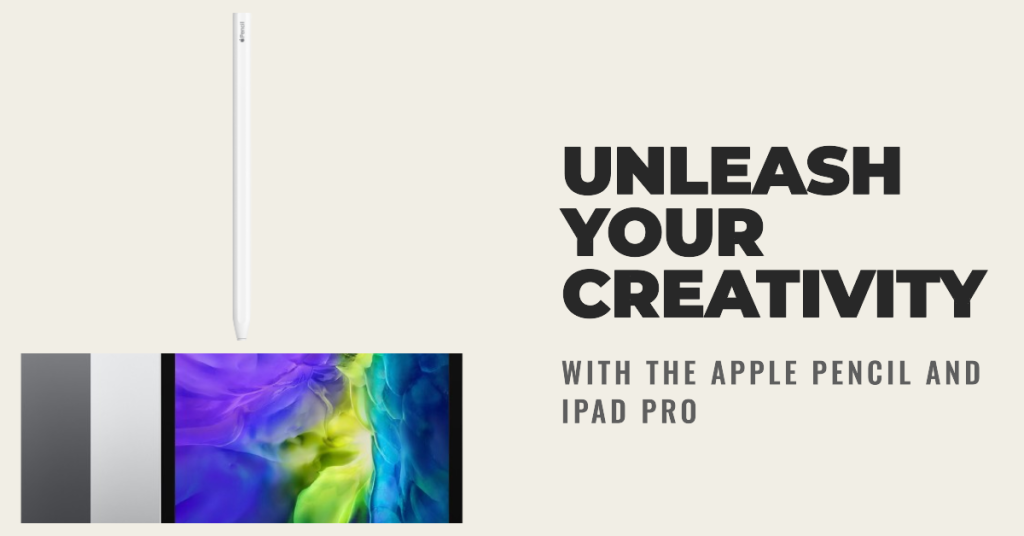 For artists and illustrators, the iPad Pro pairs seamlessly with the Apple Pencil, offering an intuitive and precise drawing experience that feels just like using traditional tools. With its low latency, tilt and pressure sensitivity, and pixel-perfect accuracy, the Apple Pencil allows you to create intricate artwork with ease. Whether you're sketching, painting, or designing, this accessory is your key to unlocking a new realm of creative expression.
4. Transforming Your Photography with iPad Pro
Photographers, rejoice! The iPad Pro can revolutionize your editing workflow and take your photography to the next level. Its powerful A-series processors, stunning display, and a wide color gamut make it an excellent tool for editing and organizing your photos. And with apps like Adobe Lightroom and Affinity Photo optimized for the iPad Pro, you can retouch, enhance, and perfect your shots with precision and style.
5. Video Editing Like Never Before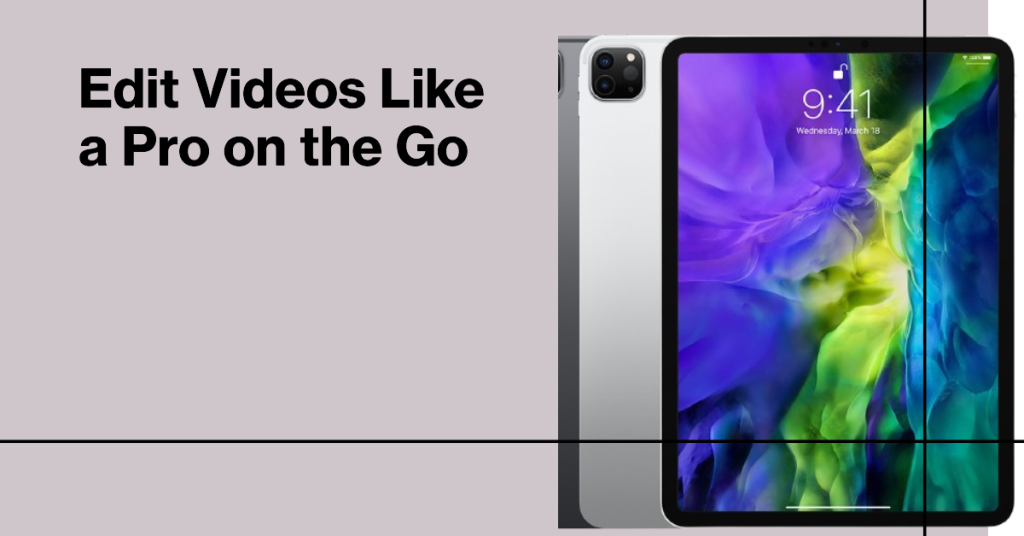 If you're a videographer or filmmaker, the iPad Pro is your portable editing studio. The combination of the M1 chip, high-resolution display, and compatibility with professional video editing apps like LumaFusion allows you to edit and produce videos with incredible speed and efficiency. Whether you're creating YouTube content or cinematic masterpieces, the iPad Pro offers the tools you need to bring your vision to life.
6. Augmented Reality (AR): A New Dimension of Creativity
The iPad Pro takes creativity to a whole new dimension with its AR capabilities. With the LiDAR scanner and powerful processors, you can explore the world of augmented reality and develop immersive AR experiences. Whether you're designing AR apps, exploring 3D modeling, or simply enjoying AR games, the iPad Pro opens up a world of possibilities that blend the virtual and the real.
7. Versatile Accessories for Limitless Creativity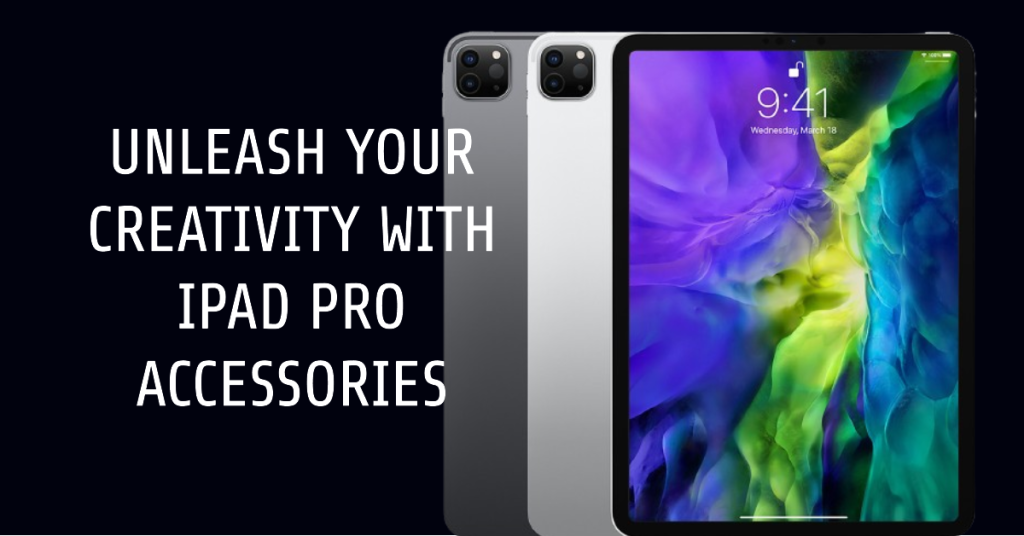 To enhance your creative experience further, the iPad Pro offers a range of versatile accessories. The Magic Keyboard with its responsive trackpad and comfortable typing experience turns your tablet into a productivity powerhouse. Meanwhile, the Smart Folio and versatile stand options provide flexibility and protection for your device. These accessories, combined with the iPad Pro's capabilities, give you the freedom to work and create in any environment.
8. Apps That Ignite Your Creativity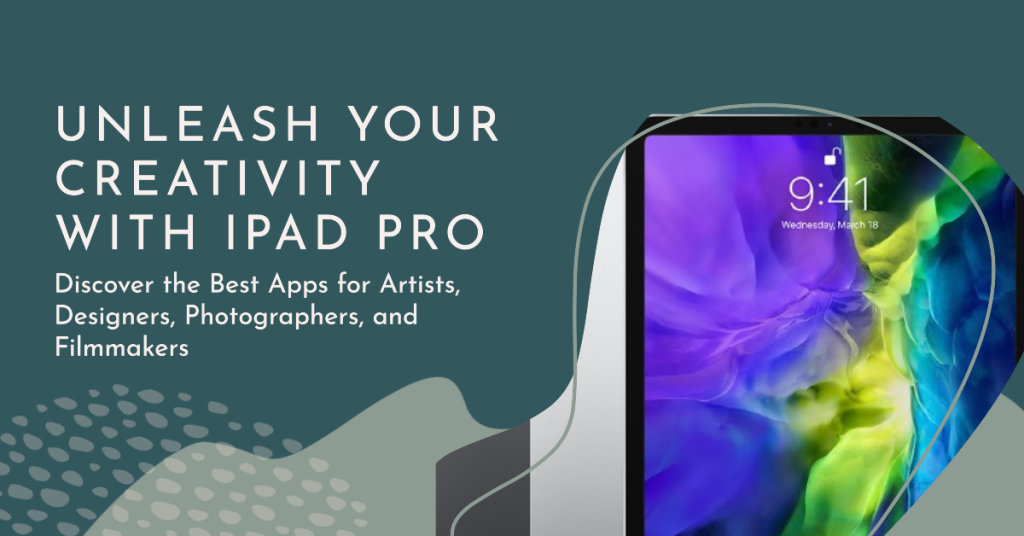 No creative journey is complete without the right tools, and the iPad Pro's App Store is a treasure trove of powerful apps that cater to artists, designers, photographers, and filmmakers. From Procreate and Adobe Creative Cloud to ProCam and FiLMiC Pro, you'll find a vast selection of apps designed to inspire and enable your creative pursuits.
Unlocking iPad Pro's Creative Potential: A Digital Artistry Odyssey
The iPad Pro is not just a tablet; it's a canvas, a studio, and a gateway to limitless creative possibilities. Whether you're an artist, designer, photographer, videographer, or anyone seeking to explore their creative side, this remarkable device empowers you to turn your wildest ideas into reality. With its stunning display, unparalleled performance, and a world of versatile accessories and apps at your disposal, the iPad Pro is the ultimate tool to unleash your imagination and redefine what's possible in the realm of digital creativity. Embrace the future of creativity with the iPad Pro and let your imagination run wild!