In today's digital age, the iPad Pro has become an indispensable tool for productivity, entertainment, and creativity. While most people are aware of its basic functions, such as web browsing, email, and media consumption, the iPad Pro offers a treasure trove of hidden gems waiting to be discovered. In this article, we'll unveil 10 creative and unconventional uses for your iPad Pro that you probably never knew existed. From unleashing your inner artist to transforming it into a music production studio, your iPad Pro can do it all.
Unleash Your iPad Pro's Hidden Potential: Creative Uses You Didn't Know About
Whether you're an artist seeking a digital canvas, a music enthusiast looking to create your own beats, a home chef in need of a high-tech recipe book, or simply someone who wants to streamline daily tasks, this article will open doors to a world of possibilities. Join us as we dive into the uncharted territory of your iPad Pro's capabilities, optimizing it for a diverse range of exciting functions you didn't know were at your fingertips.
1. Digital Art Canvas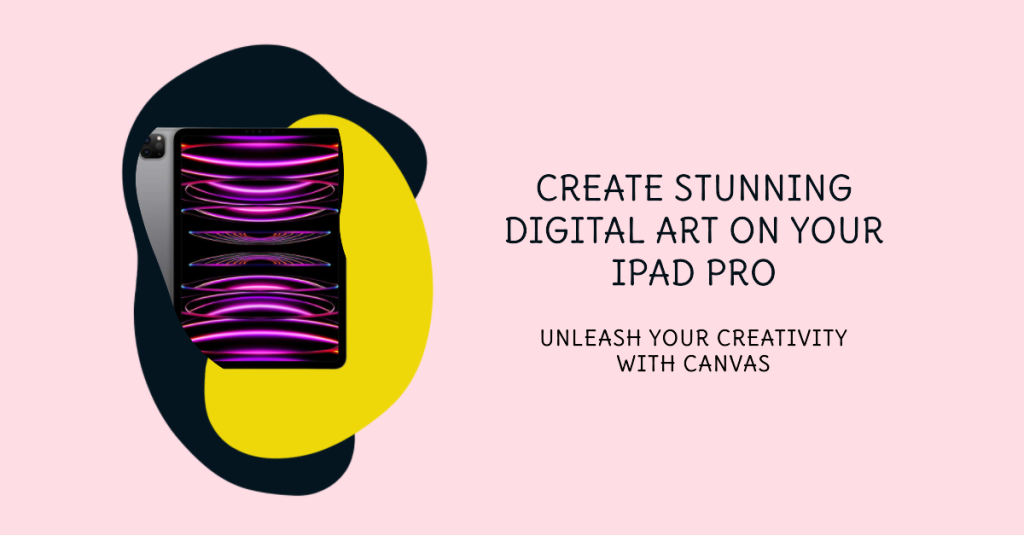 If you love drawing, painting, or sketching, you can use your iPad Pro as a digital art canvas with apps like Procreate. Procreate is a popular app that lets you create stunning digital artwork with the precision and pressure sensitivity of the Apple Pencil. You can choose from hundreds of brushes, layers, effects, and tools to unleash your imagination. You can also export your artwork in various formats and share it with others. I'll try to create a graphic artwork with Procreate based on your prompt.
2. Music Production Studio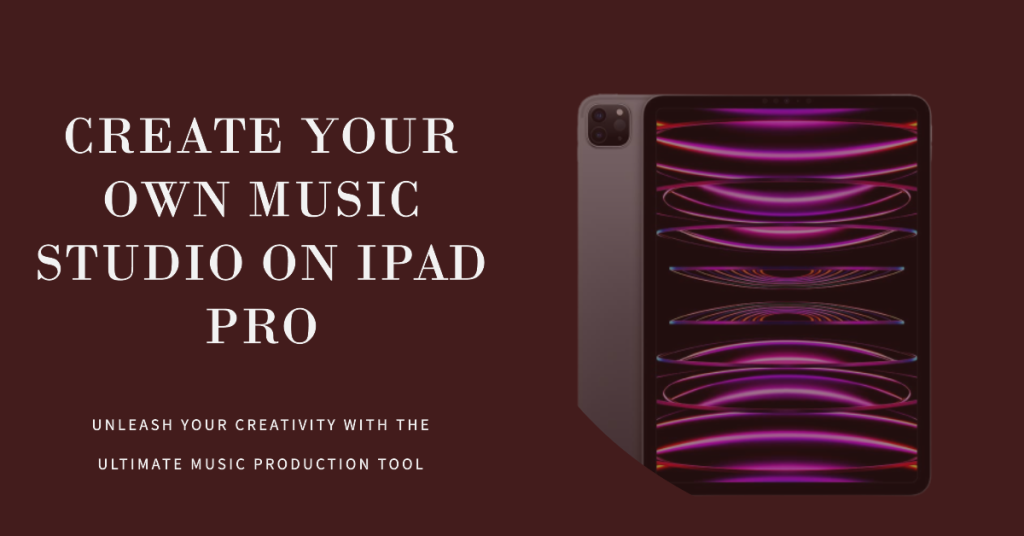 You don't need a bulky computer or expensive equipment to make music. You can turn your iPad Pro into a portable music production studio with apps like GarageBand or FL Studio. These special apps let you do a bunch of cool things with music. You can use them to make your own songs. It's like having a whole band inside your iPad! You can play virtual instruments, use pre-made sounds, change how things sound, and even make everything sound just right. So, it's not just about making music; you can make it sound super professional too. You can also connect external devices like microphones, keyboards, or guitars to enhance your sound. Whether you're a beginner or a professional, you can create amazing music with your iPad Pro.
3. Interactive Recipe Book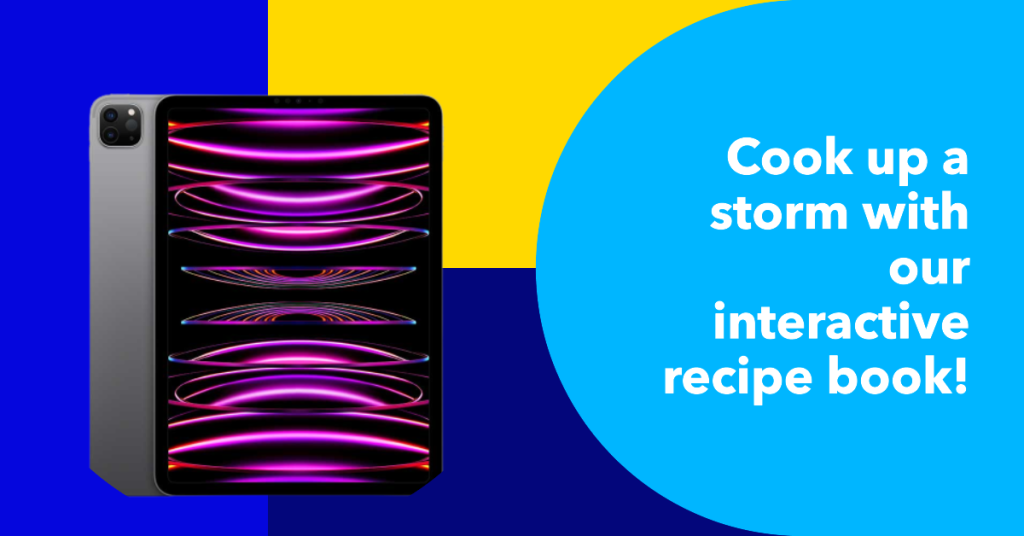 Your iPad Pro can also be a handy companion in the kitchen. You can use it as an interactive recipe book with apps like Kitchen Stories. Kitchen Stories is an app that provides you with thousands of recipes, complete with videos, photos, timers, and shopping lists.
You can do more than just find recipes. Imagine you have some specific ingredients, or you want to cook something special, like for a party. These apps can help you find the perfect recipe. You can even search based on how you eat, like if you're vegetarian or on a special diet. So, whether you have certain foods in your kitchen or you're planning a big dinner, these apps have you covered. You can follow the step-by-step instructions on your iPad Pro while cooking and enjoy delicious meals.
4. Home Theater Remote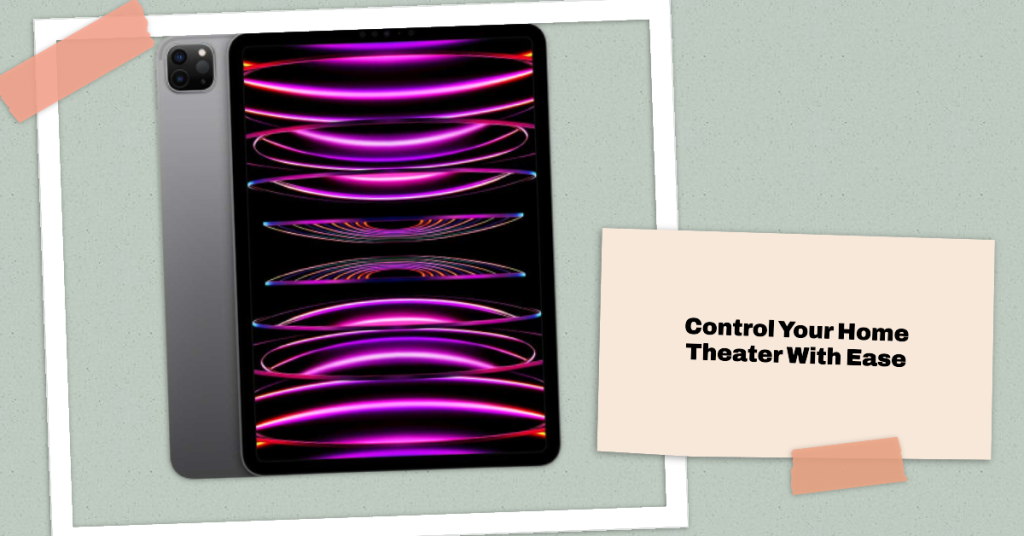 If you have a smart home theater system, you can use your iPad Pro as a remote control for it. You can use apps like Home Theater Remote to control your smart devices, such as TVs, speakers, streaming services, lights, and more. These apps don't just control your home theater; they can make it really smart. You can make your own special settings for different movie nights. Like, if you want the lights to dim, the curtains to close, and the sound to be just right, you can set that up. It's like having your own movie assistant that knows exactly what you like. So, you don't have to fuss with everything each time you want to watch something cool. For example, you can set up a scene that dims the lights, turns on the TV and soundbar, and plays your favorite movie with one tap.
5. Digital Note-Taking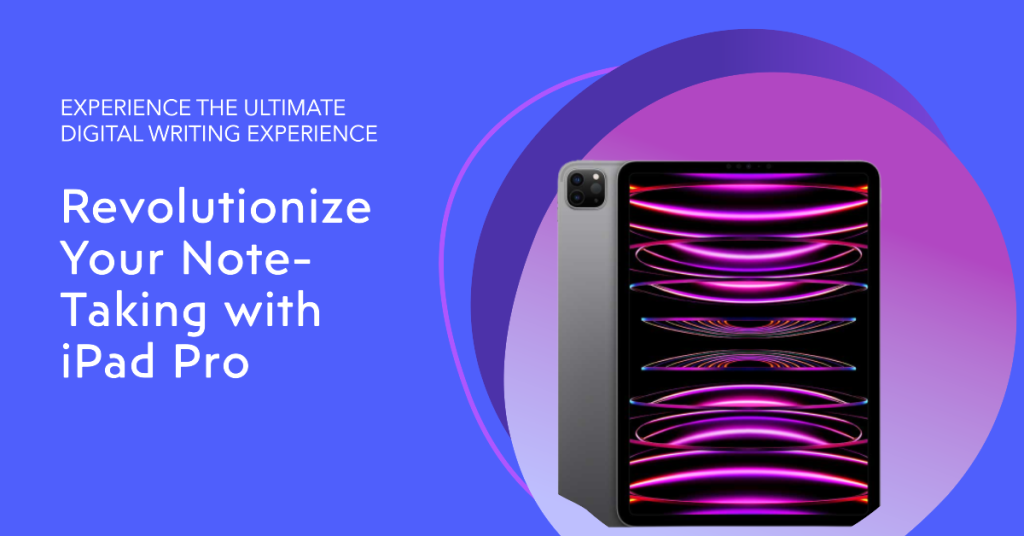 Taking notes on paper can be messy and inconvenient. With your iPad Pro and Apple Pencil, you can take digital notes and annotate PDFs with ease. You can use apps like GoodNotes to write, draw, highlight, and organize your notes in various notebooks. You can also import PDFs, images, documents, and web pages to annotate them. You can sync your notes across your devices and export them in different formats. Taking notes on your iPad Pro is a great way to improve your learning and productivity.
6. Augmented Reality (AR) Gaming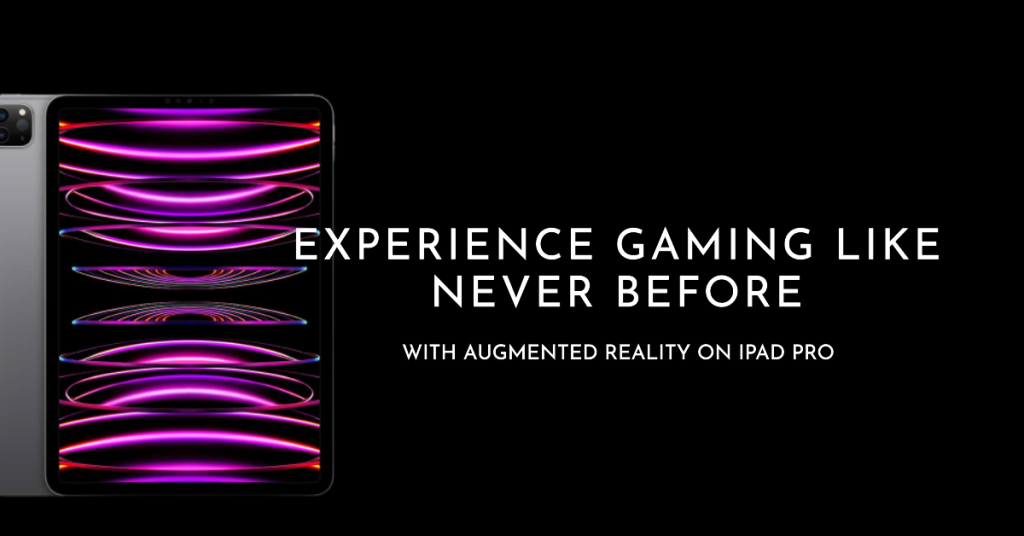 Gaming on your iPad Pro is not limited to the screen. You can also play immersive AR games that bring virtual worlds into your real environment. You can use apps like AR Dragon to hatch and raise your own pet dragon in AR. You can feed it, play with it, teach it tricks, and watch it grow. You can also interact with other dragons and explore different locations in AR. AR gaming is a fun way to experience a new dimension of gaming.
7. Storyboarding and Filmmaking
If you're interested in filmmaking or animation, you can use your iPad Pro to plan and create movies by storyboarding scenes with apps like ShotPro or FrameForge. These apps allow you to create 3D scenes with characters, props, cameras, lighting, and more. You can also animate the scenes and add sound effects and music. You can export your storyboard as a PDF or a video file to share with others or use as a reference for production.
8. Virtual Interior Design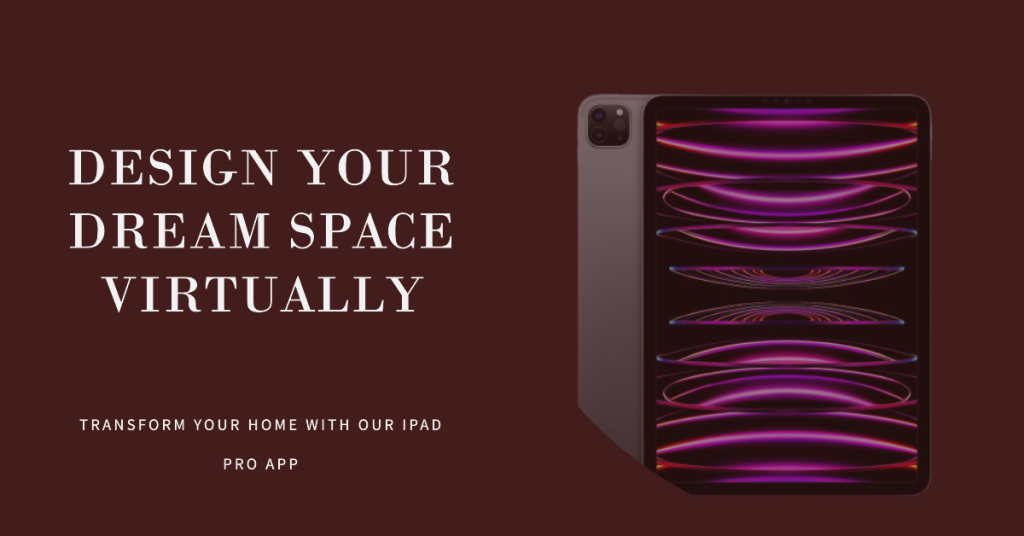 If you want to redecorate your home or design a new space from scratch, you can use your iPad Pro to visualize furniture and decor in your space using AR apps. You can use apps like Houzz or Hutch to browse thousands of products from various brands and see how they would look in your room in 3D. You have the power to make things look just the way you want them to. You can pick the colors, decide how big or small stuff is, choose different styles, and even move things around to match your style. So, it's like having your very own decorator for your digital space. You get to call the shots and make things look exactly how you like them. Virtual interior design is a helpful way to make better design decisions.
9. Interactive Education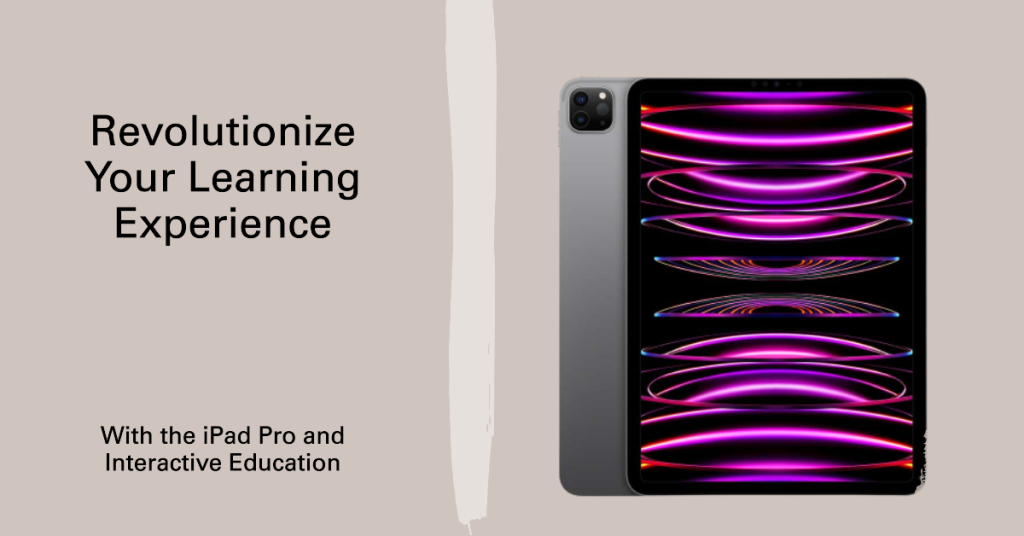 Your iPad Pro can also be a powerful tool for interactive education. You can engage children in interactive learning experiences with educational apps and games. You can use apps like Osmo to combine physical objects with digital activities to teach children various skills such as math, spelling, coding, drawing, and more. You can also use apps like Toca Life Worldto let children create and explore their own stories and characters in a fun and imaginative way.
10. Virtual Museum Tours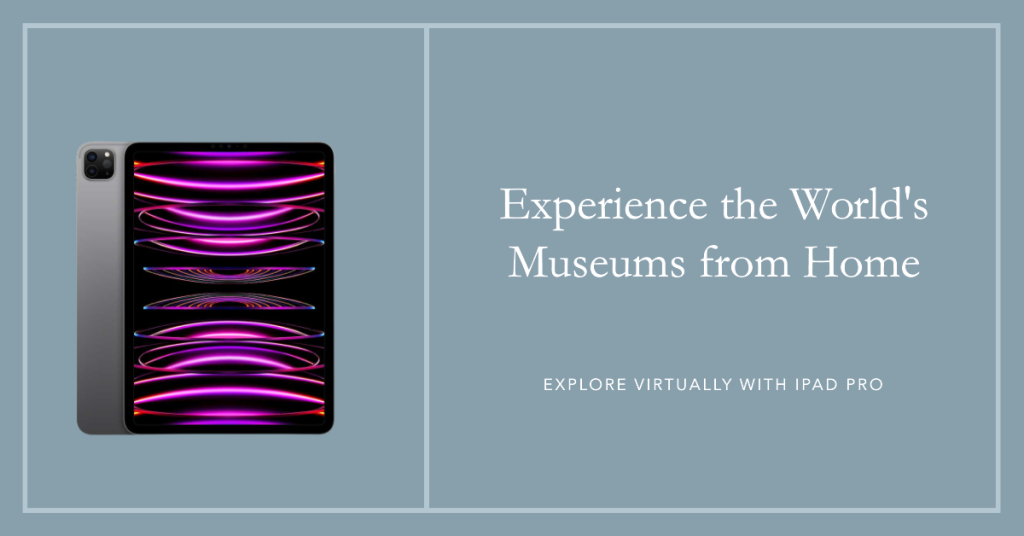 If you love art and culture, you can use your iPad Pro to explore world-class museums and historical sites through virtual tours. You can use apps like Google Arts & Culture11 to access thousands of artworks, artifacts, and stories from over 2000 museums and cultural institutions around the world. You can also view them in high resolution, zoom in to see details, and learn more about their history and context. Virtual museum tours are a great way to discover and appreciate the beauty and diversity of human creativity.