Are you facing the frustrating issue of your iPad Pro's battery draining excessively when using certain apps? You're not alone. Many users have encountered this problem, and in this article, we'll delve into the possible causes behind this phenomenon and provide you with effective troubleshooting steps to resolve the issue. Read on to learn how to make the most out of your iPad Pro's battery life while using specific apps.
Understanding the iPad Pro Battery Drain with Specific Apps Issue
If you've noticed that your iPad Pro's battery life takes a significant hit when using apps like TikTok, Instagram, or other similar applications, there are several factors that could contribute to this problem. Let's explore the potential causes and solutions in detail.
Possible Causes of iPad Pro Battery Drain while using specific apps
Background Activity: Apps like TikTok and Instagram often run background processes to fetch new content, updates, and notifications even when you're not actively using them. This background activity can consume valuable battery life over time.
High Resource Consumption: Certain apps, especially those focused on multimedia content like videos and images, tend to consume more processing power and energy. This can lead to accelerated battery drainage.
Location Services and Data Fetching: Apps that heavily rely on location services and real-time data fetching can strain your battery. These apps constantly access your device's GPS, network, and sensors, contributing to increased power consumption.
Screen Brightness and Usage: Bright screens and extended usage times significantly impact battery life. Apps that encourage prolonged engagement, such as social media platforms, can contribute to faster battery depletion.
Outdated Apps or iOS: Using outdated apps or an outdated iOS version might result in inefficient resource management, leading to increased power consumption.
Troubleshooting the iPad Pro battery drain issue
If you notice your iPad Pro losing battery quickly while using certain apps, there are some troubleshooting steps you can try:
Update Apps and iOS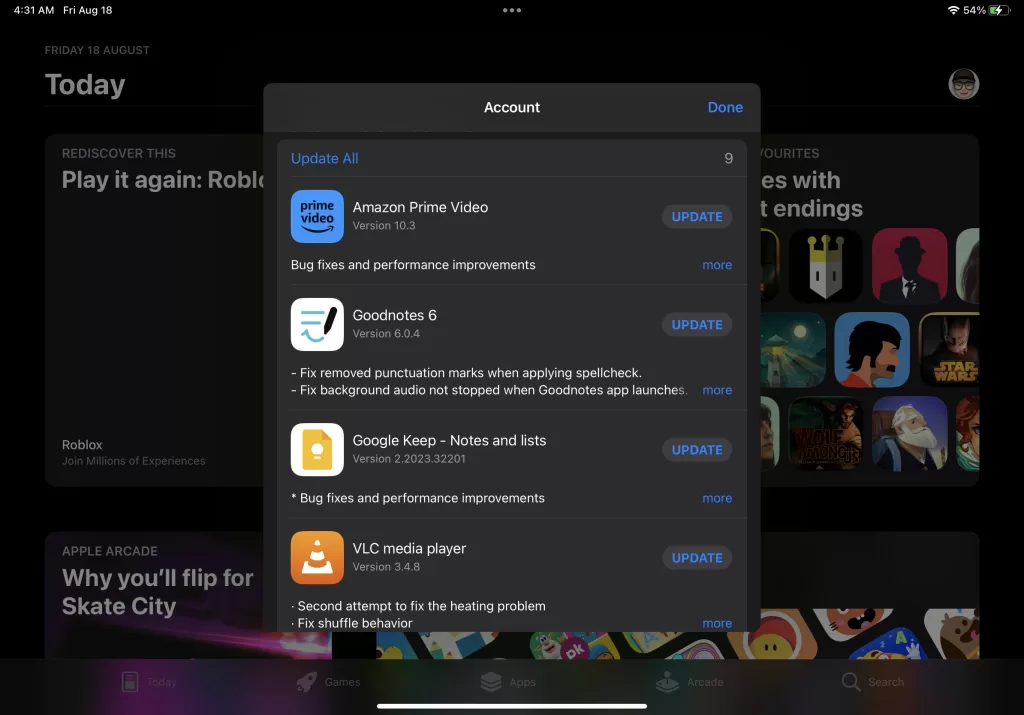 Regularly updating your apps and iOS system software is important to get the newest bug fixes and performance improvements that help optimize battery efficiency. Go to the App Store and tap on your profile picture to check for app updates. Similarly, update your iOS by going to Settings > General > Software Update.
Check Battery Usage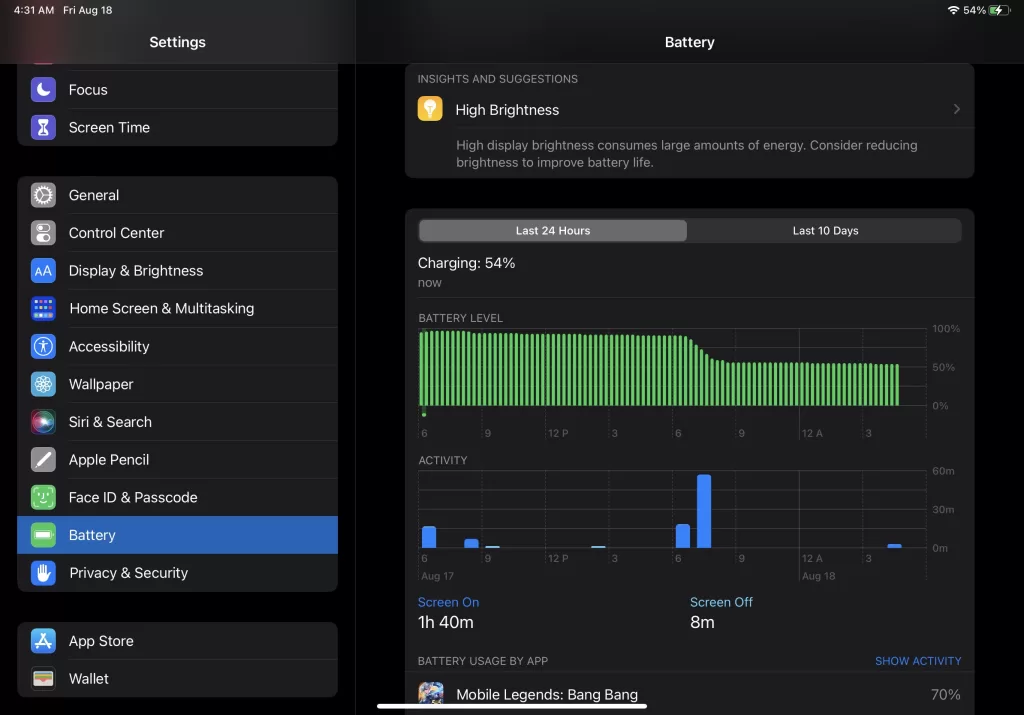 To identify the apps causing the most battery drain, go to Settings > Battery > Battery Usage. Here, you'll find a breakdown of apps and their respective battery consumption over the last 24 hours or the last 10 days.
Background App Refresh: To manage background activity, navigate to Settings > General
Background App Refresh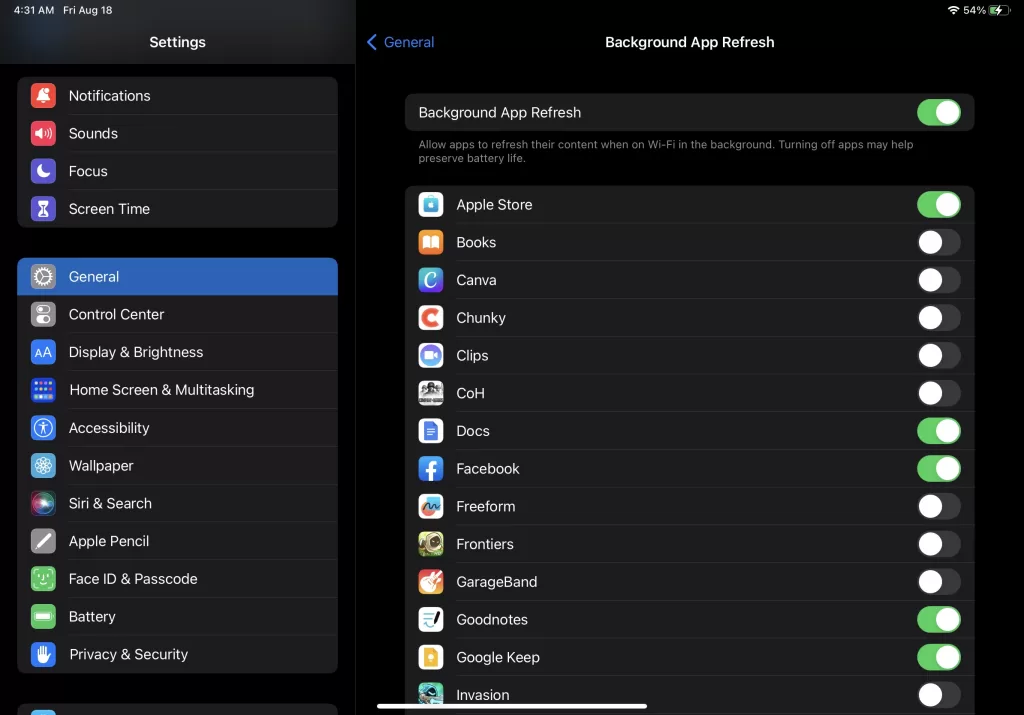 Disable this feature for apps that are causing excessive battery drain or enable it only for apps that truly require it.
Manage Location Services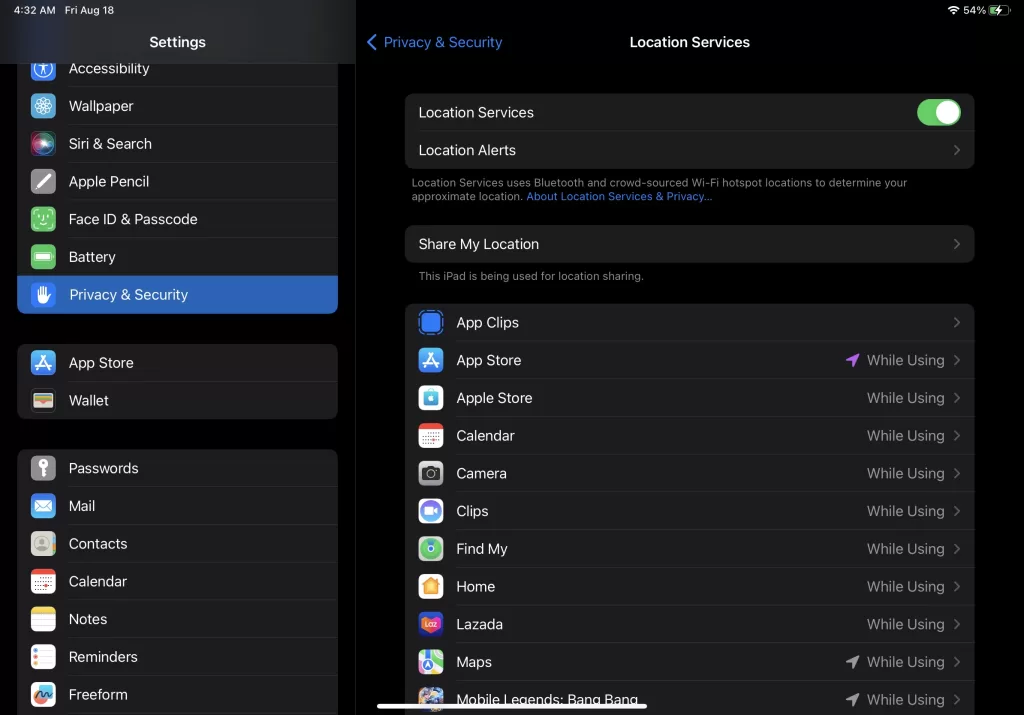 Control which apps have access to your location by going to Settings > Privacy > Location Services. In Settings, you can customize location access permissions for each app – set them to always allow, only while using the app, or never. Adjust these settings on a per-app basis based on your actual needs for location services.
Optimize Graphics Settings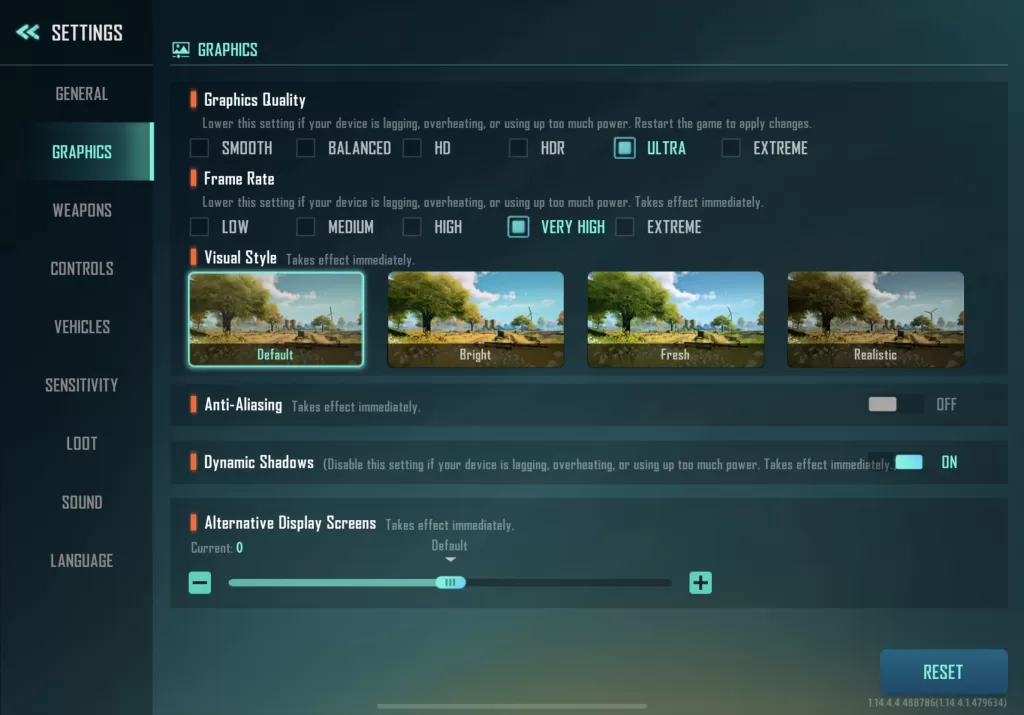 If certain apps are graphics-intensive, they might be using more processing power than necessary. Check if the app has graphics settings that you can adjust to a lower level for better battery efficiency.
Close Unused Apps
To view and force quit your recently used apps, swipe up from the bottom edge of the iPad screen to bring up the app switcher. Swipe left or right to locate the app you want to close, then swipe it up and off the screen to fully close it.
Reset Settings
If the battery drain issue persists after trying the other troubleshooting tips, a last resort option is to reset all settings on your iPad Pro. Go to Settings > General > Reset > Reset All Settings. This won't delete your data but will reset all preferences to their default values.
Key Takeaways
Badly optimized apps, constant background refreshing, location tracking, and frequent notifications can all drain iPad Pro battery quickly.
Updating apps and iOS, force quitting resource hogs, reducing background activity, and disabling push alerts can help.
Low Power Mode, resetting device settings, and checking battery health are other troubleshooting steps if needed.
A worn out battery may need to be replaced if optimizations don't resolve excessive battery drain.
By understanding the factors causing battery drain when using specific apps on your iPad Pro and implementing the suggested troubleshooting steps, you can effectively alleviate the issue and enjoy prolonged battery life. Don't let power-hungry apps dampen your iPad Pro experience – take control and relish extended usage times.