In this post, we will guide you what to do if your Galaxy A53 randomly freezes and lags. Performance-related issues are common and lots of users are complaining about the issue.
But more often, this is just a minor issue and it can be fixed by simple procedures. So, to resolve this issue, we will try rule-out all possibilities until we can determine the issue and fix it.
If you are experiencing a similar issue with your device, continue reading for as post might help you.
Common causes
For you to be able to understand the reason why your phone freezes or lags, let's look at the most common causes of these issues.
Lots of apps running in the background
One of the most common reason why a phone starts to freeze, lag or have a poor performance is the apps that are left running in the background.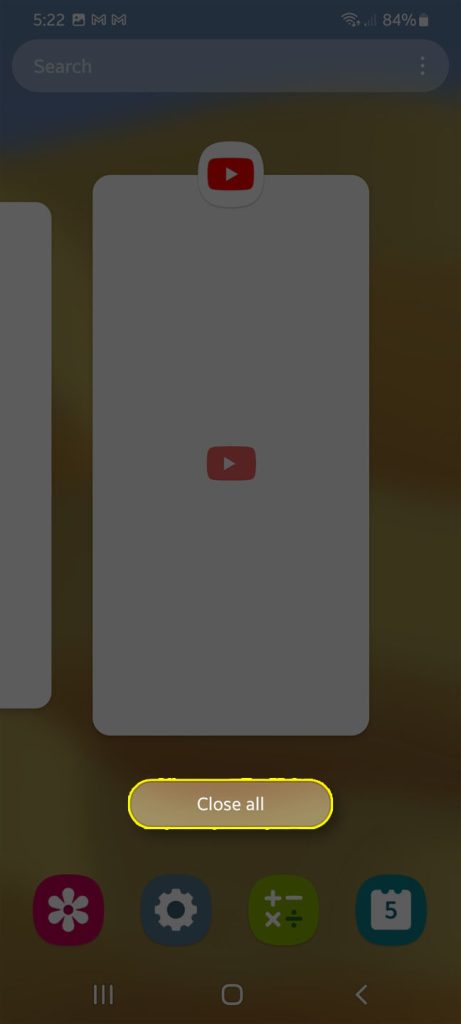 Most of the time, those apps still use your phone's CPU, RAM and storage and if there's already a bunch of them using your phone's resources, then it will lead to performance issues.
Minor firmware glitch
There are certain situations where the firmware encounters a glitch and when that happens, some apps, services and other features might stop working.
When some services no longer works they way they should, it's the performance of your phone that will be greatly affected.
That might be the case here but you don't have to worry about it too much because it's easy to fix.
Third-party apps causing the problem
Among the minor issues that often result in performance problems on phones are the third-party apps crashes.
There are times when apps go rogue and cause other services to stop working properly and if that's the case with your phone, you can actually temporarily fix it by simply running the device in safe mode.
But the permanent solution is to find the app that causes the problem and then reinstall or uninstall it.
Some settings are corrupt
User settings and preferences are often stored in a file that's saved in your phone's local storage. There are times when those files get corrupted that the device can no longer read them properly.
When that happens, it's either your phone will start to act strange or run so slowly. Fortunately, such a problem can be easily fixed.
Firmware issue
Serious firmware issues, especially if they're widespread, are often fixed through an update. That's why it's important to check for available firmware updates every now and then.
In case there are no updates available, you can always resort to doing the factory reset. That will always fix performance related issues.
Fixing Galaxy A53 5G That Freezes & Lags
The following solutions are based on the possibilities or common causes we've cited above. Try to go through each of them and see what works for you.
Firs solution: Do the forced restart
In fixing performance-related issues on your device the first thing that you can do is to do a force restart. This method will refresh the memory of the device and reload all its apps and services. So, if this is just a simple glitch in the system, then this procedure will help you fix it. Here's how it's done:
Step 1: press and hold the volume down button and the power key for 10 seconds.
Your Galaxy A53 will turn off and then power back on.
Step 2: Once the Galaxy A53 logo shows on the screen, release both keys and wait until your phone has finished rebooting.
After the forced restart, use your phone and see if it still freezes and lags.
In most cases, this is the only thing you should do provided that the problem was just due to some apps that have gone rogue or minor firmware glitches.
Continue using your phone but be observant enough to know if the performance issues start when you're already using a lot of apps, because if so, then you will have to fix apps that are causing the problem.
However, if your Samsung device continues to lag and freeze even after this, then move on to the next solution.
Second solution: Reboot your phone in Safe Mode
Another way of fixing issues like this is by booting your phone in safe mode. This will eliminate the suspicion that a rogue app is causing the problem.
By booting in safe mode all third-party apps will be disabled temporarily and only the pre-installed ones will be left running in the system.
So, while in this mode and your phone won't freeze or lags, then obviously there's an app you need to uninstall to fix the issue.
This is how you boot your phone in safe mode:
Step 1: Press and hold the Volume Down button and the Power key for a few seconds or until the Power menu shows.
Step 2: Tap and hold the Power off option until it turns into Safe mode.
Step 3: Tap Safe mode to restart your phone.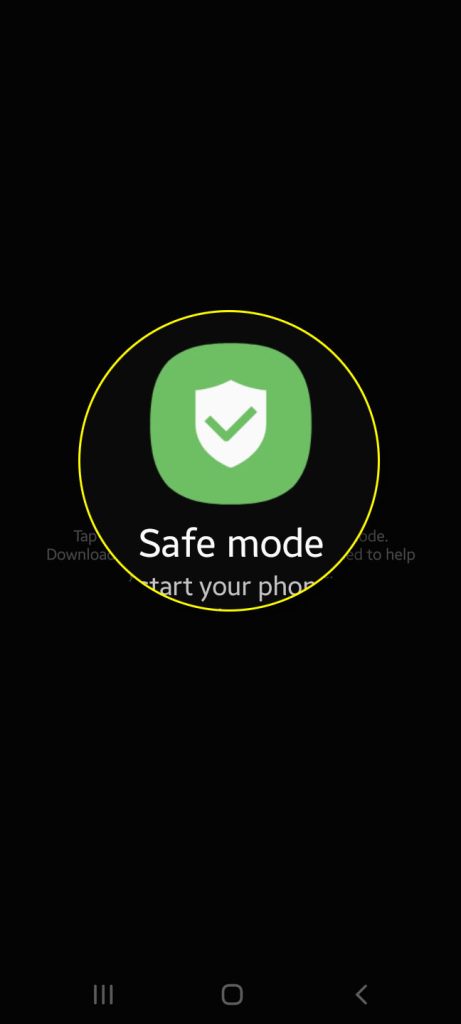 The next course of action will depend on whether your phone still freezes or lags while in this mode.
Samsung devices often work smoothly while in safe mode and it's just due to some minor firmware-related problems or app issues, this procedure might just point you to what the culprit really is.
Third solution: Reset the settings of your device
If the device randomly freezes and lags out of the blue, there is a chance that some of the phone's settings stopped working. So, by resetting all the settings the device will be back to its factory default without deleting your important files and data.
This is how it's done:
Step 1: Swipe down from the top of the screen to pull the notification panel down.
Step 2: Tap the Settings icon on the upper-right corner.
Step 3: Scroll to and tap General management.
Step 4: Touch Reset.
Step 5: Tap Reset settings.
Step 6: Tap the Reset settings button.
Step 7: If prompted, enter your PIN, Password or Pattern.
Step 8: Finally, tap Reset.
Your phone will reboot once the reset is complete. After that, try to see if your phone continues to freeze or lag because if so, then move on to the next solution.
Fourth solution: Factory reset your phone
Assuming all procedures you performed failed to get rid of the issue, then the last thing that you can do is to factory reset your phone. This procedure is very effective especially in fixing performance-related issues.
However, before you follow the steps make sure to create a backup with your files and data because all will be deleted during the process.
We also suggest you try to run your phone in Recovery mode and wipe cache partition from there. There are times when problems like this are caused by corrupt system cache.
Aside from that, go into the Settings menu and tap Software update to see if there's an update available for your device. If there is, download and install it before you proceed.
So, after creating a backup and your device is ready, follow these steps:
Step 1: Pull up the App drawer and tap the Settings icon.
This will open the Settings menu.
Step 2: Scroll down and tap General management.
Step 3: Tap Reset to view the options.
Step 4: Tap Factory data reset.
Step 5: Scroll down and tap Reset.
If prompted, enter your security lock to confirm your identity.
Step 6: Tap Delete all to proceed.
Step 7: Enter your password and tap OK to reset your phone.
After the reset, set up your phone as a new device. This time, your device won't freeze or lags.
We hope that this simple troubleshooting guide can help you.
Have a great day!