One of the well-liked features of the iPhone XR is its camera. This iPhone is way cheaper than its bigger iPhone siblings, hence a lot of people have opted to buy it. And if you're a practical consumer, you'd surely have done the same. Having said that, it would definitely be a downer if you got this iPhone but the camera doesn't or can't deliver high quality videos and images as it originally claimed. In case you would bump into the same issue in which your iPhone XR camera (front or back) doesn't seem to work as intended, I've mapped out a few tweaks that you can try to get rid of the possible causes. Keep scrolling for more detailed solutions.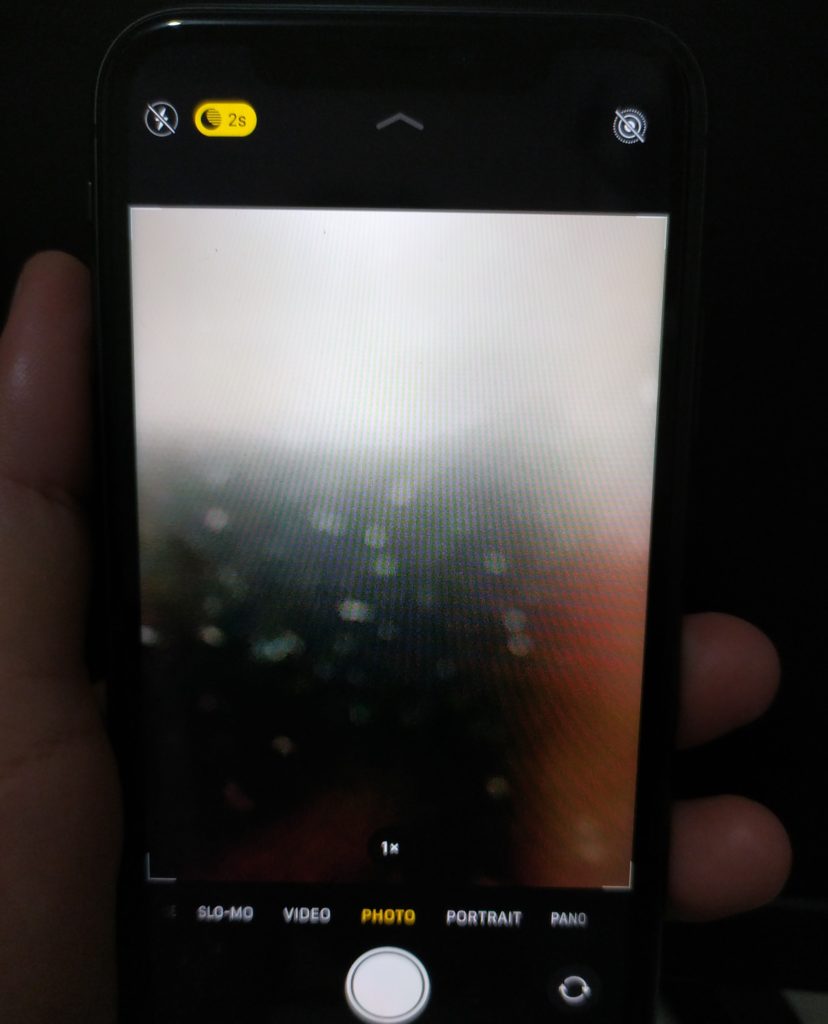 Possible causes of iPhone camera issues
To give you some clues on what to work on first when attempting to troubleshoot camera problems on your iPhone, I've mapped out the most common causes.
Random software issues.
This is when the camera app itself is not working. Camera problems inflicted by random software glitches are usually resolved by a quick restart on the camera app or device itself.
Camera settings flaws.
This is when you modify or customize your camera settings according to your own preferences and the new changes you've made resulted in some conflicts.
Faulty software updates.
When the camera app stops working or suddenly becomes unstable after installing new software updates on your device. Random camera issues caused by minor software bugs are often remedied by some tweaks while recurring and unrectifiable symptoms require fix patches.
Hardware damage.
A faulty camera lens or other relevant components can be the worst among the possible causes. This is usually the case if you've accidentally dropped your iPhone or got it wet. Camera issues attributed to hardware damage apparently requires some physical repair.
Troubleshooting software-related camera issues on an iPhone XR
For as long as your iPhone doesn't obtain any sort of physical or liquid damage, you've got a higher chance of fixing the problem on your end. Below are simple yet effective solutions you can try to eliminate software-related factors that might have hindered your iPhone XR camera from working as intended.
First solution: Quit then restart the camera app.
If the camera was working perfectly fine and you haven't made any changes to your phone settings and then suddenly you're facing a problem, it's probably just a random glitch. Like any other apps, built-in applications on your iPhone can also become shaky at some point. And to deal with these random app glitches, ending and restarting the app is recommended. If you've previously open or used the camera app on your iPhone XR and haven't closed it, follow these steps to quit it from running in the background along with other suspended applications:
Swipe up from the bottom of the Home screen and pause slightly in the middle of the screen.
Then, swipe right or left to locate the Camera app preview.
Finally, swipe up on the camera app's preview to close it.
Follow the same steps to end any other background apps so as to prevent them from interfering with the Camera app, the next time you launch it on your iPhone.
Second solution: Soft reset/reboot your iPhone.
If restarting the camera app doesn't solve the problem, try to soft reset or reboot your iPhone next. This is usually needed to clear out random symptoms inflicted by minor firmware crashes. It doesn't require backup creation because the process doesn't affect any saved information on your iPhone. Just follow these steps to soft reset your device:
Press and hold the Power button and either Volume buttons of your iPhone for a few seconds.
Release the buttons when the power off slider appears.
Drag the slider to the right to power off your device.
After 30 seconds, press and hold the Power button again and then release when the Apple logo appears.
Allow your iPhone to finish rebooting and once it's back up, launch the camera and try taking some sample photos or videos to see if everything is working properly again. It's still not working, try other methods to eliminate other possible culprits.
Third solution: Install the latest iOS update available.
Software updates can also be the key to resolving camera issues, especially if stubborn system bugs are the underlying cause. If your iPhone has no problem connecting to the Internet and has ample battery life and storage space, try to check for any available firmware update to download and install. Just follow these steps:
Tap Settings from the Home screen.
Tap General.
Then tap Software Update
You will see a notification prompt containing the details of the new firmware update, if available. Just follow the onscreen commands to download and install the update on your iPhone XR. Don't forget to restart your iPhone after updating to ensure that all new system changes and bug fixes are properly implemented.
Fourth solution: Check and manage app restrictions on your iPhone.
One of the possible reasons as to why some built-in iOS apps won't work as intended is because they're restricted. To check and make sure that the Camera app is not restricted, follow these steps to access and manage your iPhone's privacy settings:
From the Home screen, tap Settings.
Select Screen Time.
Tap Privacy & Content Restrictions.
Find Camera app in the list of Allowed Apps and make sure that the switch next to it is turned ON. If it's not, then toggle to turn on the switch and lift restrictions for the camera app.
Retry recording a video or taking photos with your iPhone XR camera and see if the results are already as expected.
Fifth solution: Reset all settings on your iPhone XR.
It's another possible solution you can try to eliminate incorrect or mis-configured system settings that might have hindered the camera from working. This is usually needed if the problem started after installing an iOS update. Some firmware updates would override your current settings automatically. And if that happens, there's a tendency that some of these auto-settings overrides would cause some conflicts. To clear this out, reset all settings on your iPhone XR to erase all your recent system settings and restore the default values and options. This reset doesn't affect the internal data so there's no need to back up files. Just follow these steps to continue:
Tap Settings from the Home screen.
Select General.
Scroll down and tap Reset.
Select the option to Reset All Settings.
Enter your device passcode if prompted to continue.
Tap the option to confirm that you want to reset all settings on your iPhone.
Your iPhone will restart when the reset is finished. By then you can start re-enabling necessary features, particularly those that are disabled by default. Also ensure that the camera app is enabled on screen time.
Last resort: Erase your iPhone and restore its factory default settings.
This can be deemed among the last options if nothing else works and your iPhone XR front or rear camera is still not working properly. There might be some complex system errors that caused the camera system to malfunction and that therefore, must be rectified. If you wish to proceed with a factory reset, be sure to back up all your critical files to iCloud or iTunes because failure to do so will result in permanent data loss. Once you have secured your iPhone backup, follow these steps to factory reset via settings menu:
From the Home screen, tap Settings.
Select General.
Scroll down and tap on Reset.
Choose the option to Erase all content and settings.
Enter your passcode when asked to proceed.
Finally, tap the option to confirm that you'd like to erase your iPhone and restore its factory default settings.
You can also use iTunes to manually erase and restore your iPhone to factory defaults on a computer.
What to do if your iPhone camera is still not working?
Remove any protective case, tempered glass, and other third-party accessories from your iPhone XR. These accessories could also block the camera front camera lens and thus resulting in blurry and low quality videos and images.
If none of that helps, it may be because your iPhone's front camera is damaged. This is more likely the case if you happened to drop your iPhone or got it wet before. You can take it to the nearest Apple-authorized service center and ask an iPhone technician to examine the camera. Should it be confirmed to be a hardware issue, your iPhone needs physical repair.
ALSO READ: What to do if your Apple iPhone XR has a blurry camera