There are several ways to transfer photos from iPhone to Mac and most of them are actually pretty easy to do and free of charge. Transferring data from an Apple iPhone to another Apple device is actually easier to do than doing it with its counterparts as Apple has already solved such a problem way before by simply empowering your Apple ID to use almost all Apple services.
Apparently, the easy of transferring files from one Apple device to another is just one of the benefits of using Apple devices. So if you're logged in to the devices you want to transfer files from and to, it will take just a few taps to complete the entire process.
Transfer Photos Using AirDrop
Estimate Cost : 0
Time Needed : 4 minutes
The AirDrop method is the first on this list simply because not all the time you want to transfer all your photos from iPhone to your Mac. So if you would like to duplicate a picture or two, then this method is all you need to because it's fast and pretty easy to do as long as your devices are within each other's range. Here's how you do it:
From the Home screen, find and tap the Photos app.

It's the default pictures and videos manager of any iOS device.


Look for the photo you want to transfer and tap on it.

You might have to go into your albums or simply open the Recents folder to find it.


Tap the Share icon at the bottom-left corner of the screen.

It's the square box with an arrow pointing up.


Select AirDrop.

Your iPhone will scan the area to find your Mac and once it sees it, it will display it under Devices.


Tap the Mac you want to transfer photos to.

In most cases, the transfer will be begin immediately after tapping the device.

You should also see a notification on your Mac about the transfer. The photo will then be saved under the Downloads folder and you need to open the Finder window to find it.
Transfer Photos Using Photos App
Another method that's readily available on your devices is the Photos app. However, for this method, you need to physically connect your iPhone to your Mac using the lightning cable. Don't worry, it's easy to do. Here's how:
Step 1: Connect iPhone to Mac using the lightning cable and make sure that your iPhone trusts the computer.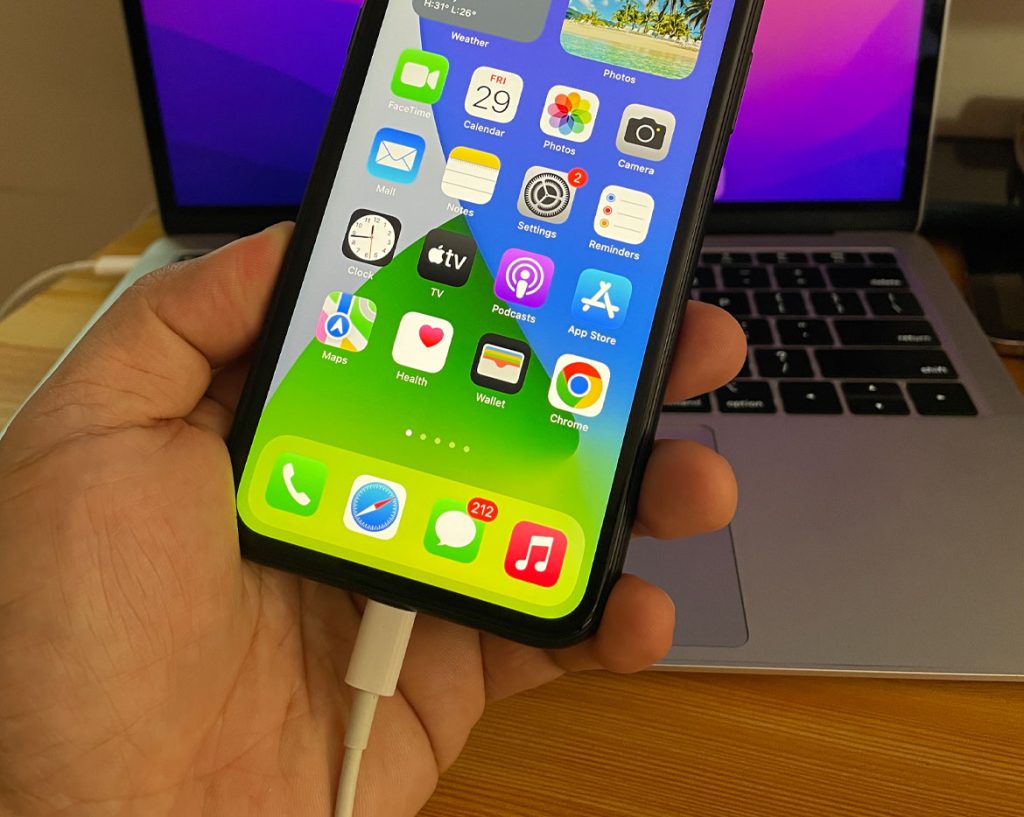 Step 2: Launch the Photos app on your Mac.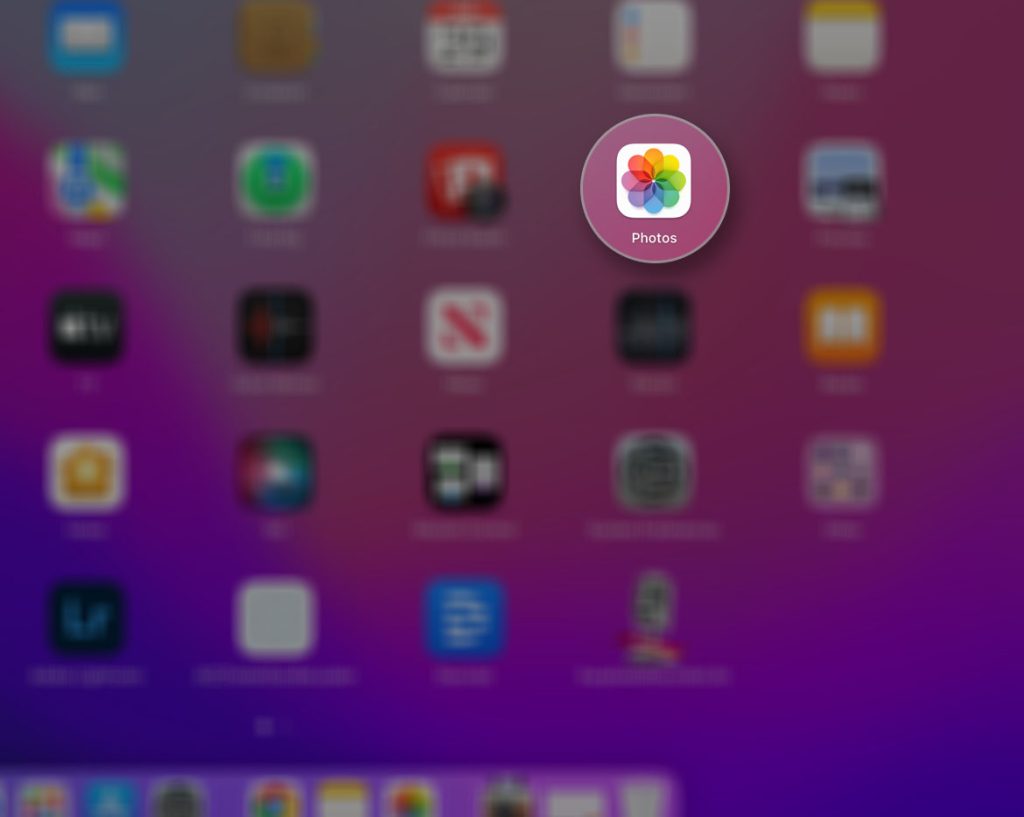 Step 3: At the left side of the window, click on iPhone. It will display the photos on your iPhone.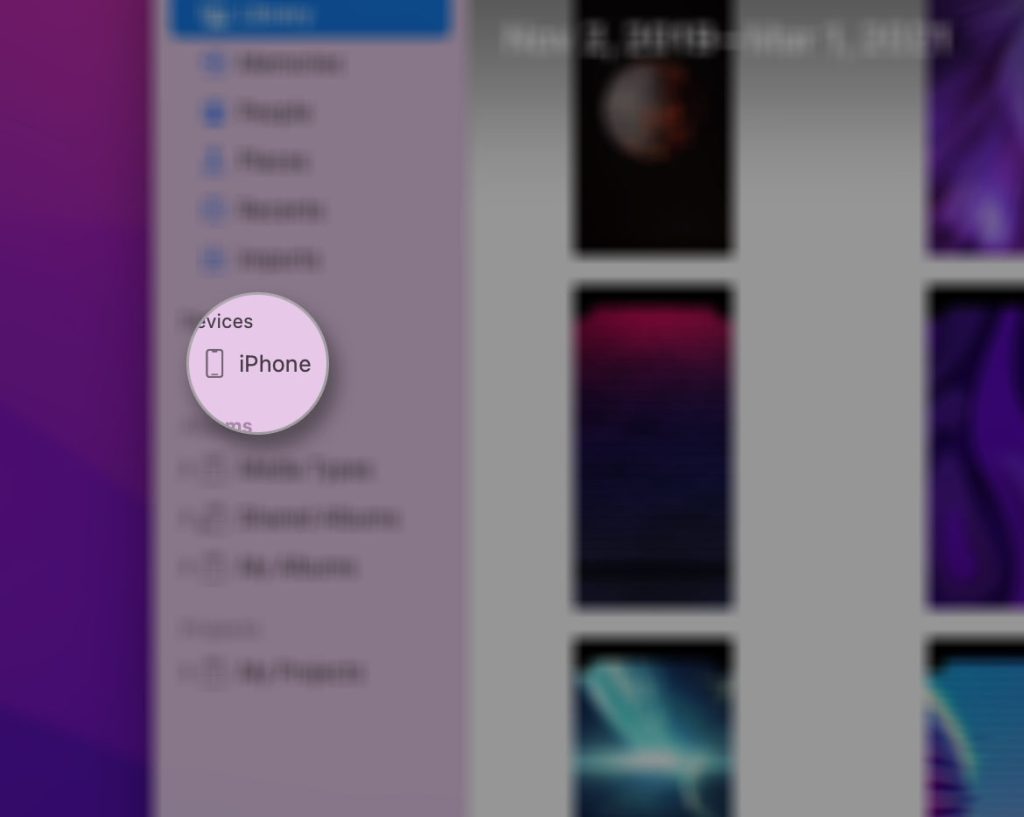 Step 4: Click on each photo you want to import and once ready, click on Import Selected photos.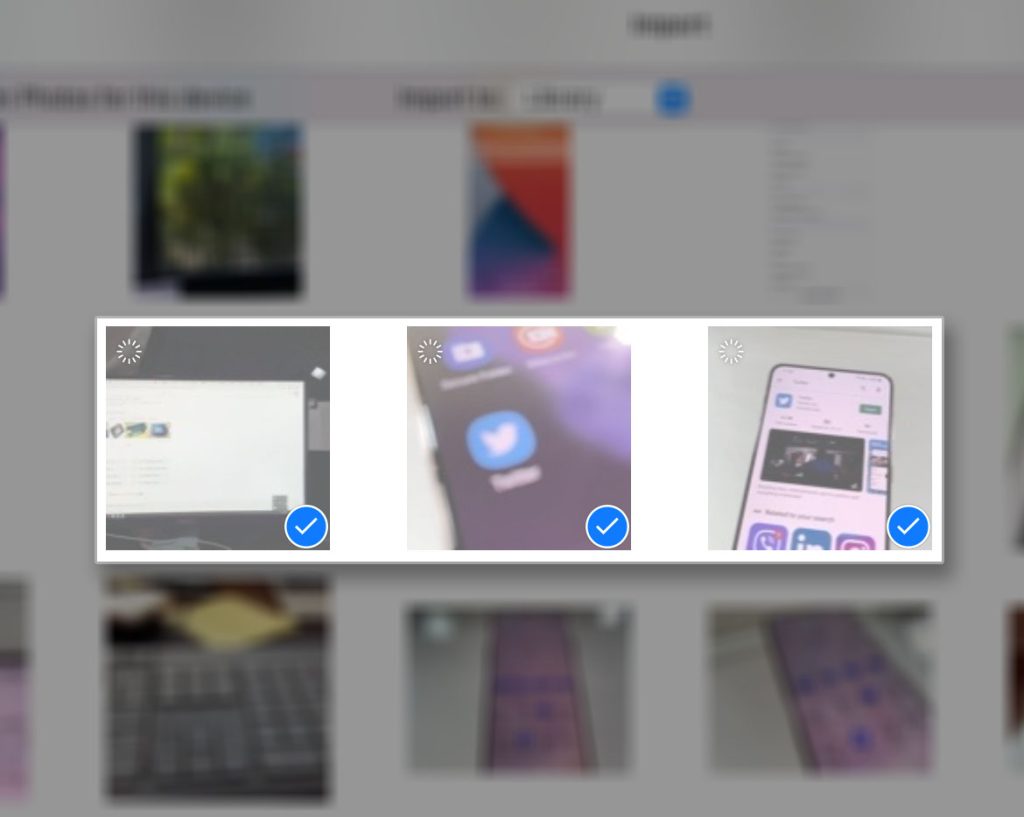 Step 5: The Imported photos or videos will then be visible under Imports folder.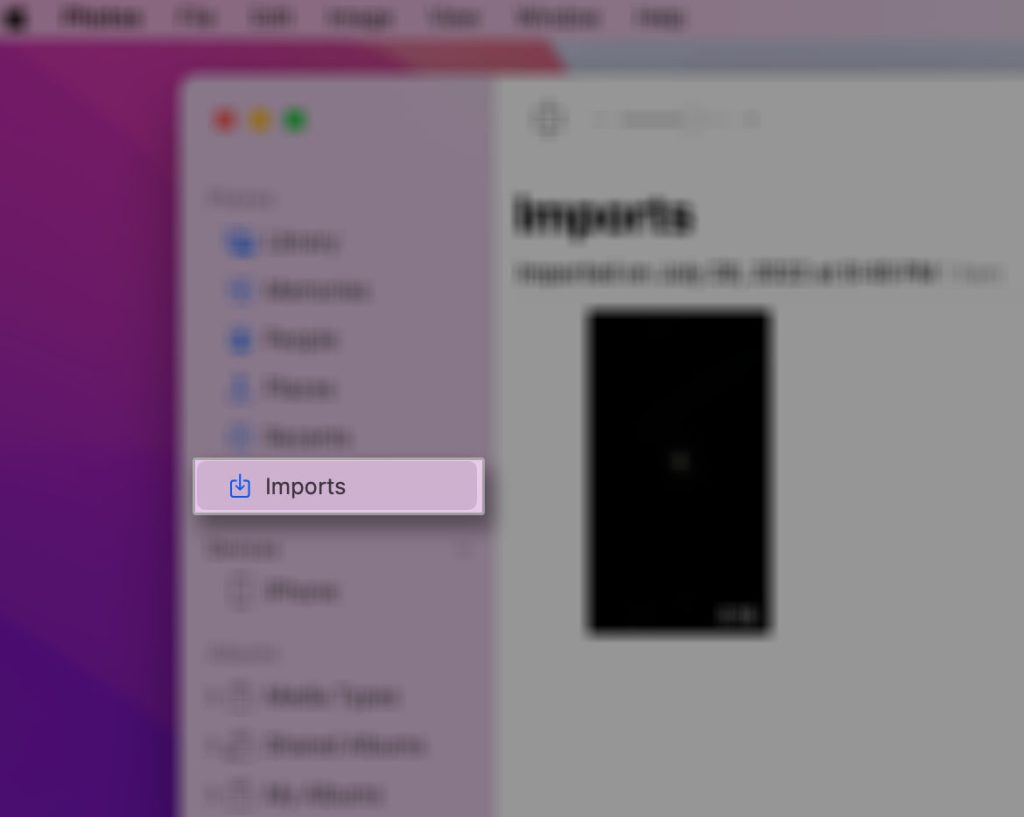 And that's how easily you can import photos from iPhone to Mac using the Photos app.
Transfer Photos Using iCloud Photos
Apple has a service that allows your devices to automatically upload photos and videos in iCloud so that it's easier for you to browse them across all your Apple devices.
The first thing you have to do is to make sure that iCloud Photos enabled on your iPhone.
Step 1: To do that, launch the Settings app, and then look and tap Photos.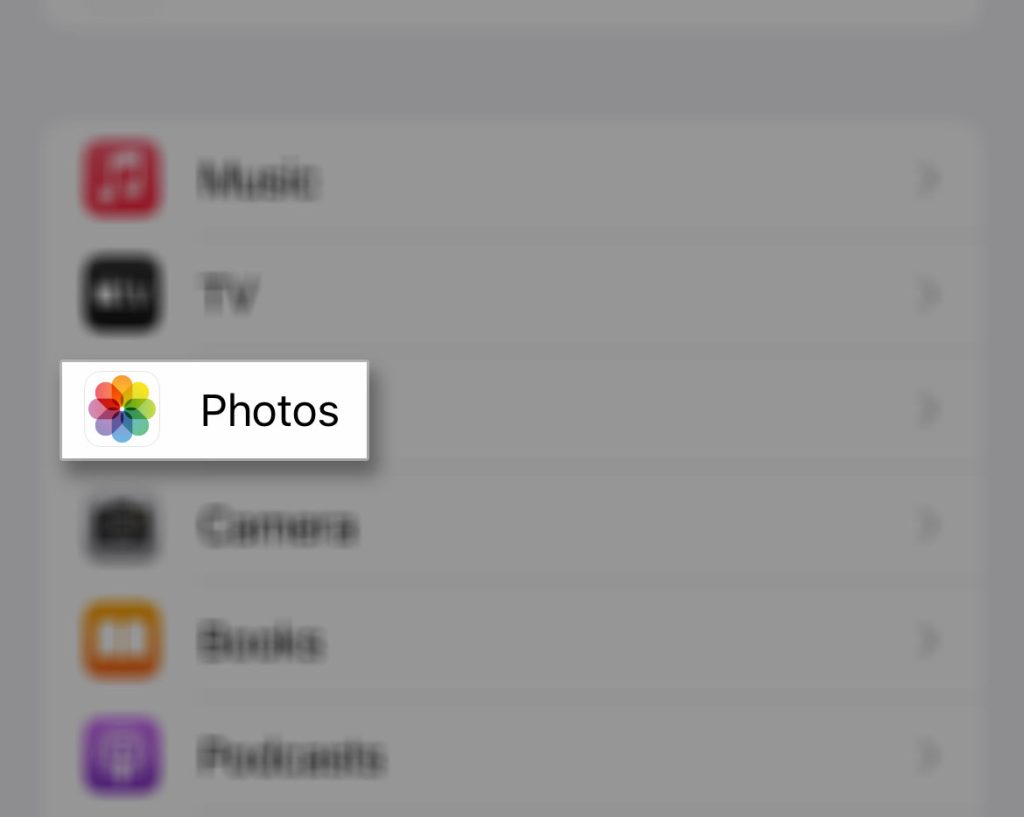 Step 2: Look for iCloud Photos and make sure the switch next to it is enabled.
Step 3: On your Mac, click on the Apple icon at the top-left corner of the screen and click System Preferences.
Step 4: Click on Apple ID.
Step 5: Select iCloud, and then make sure that Photos has a check beside it.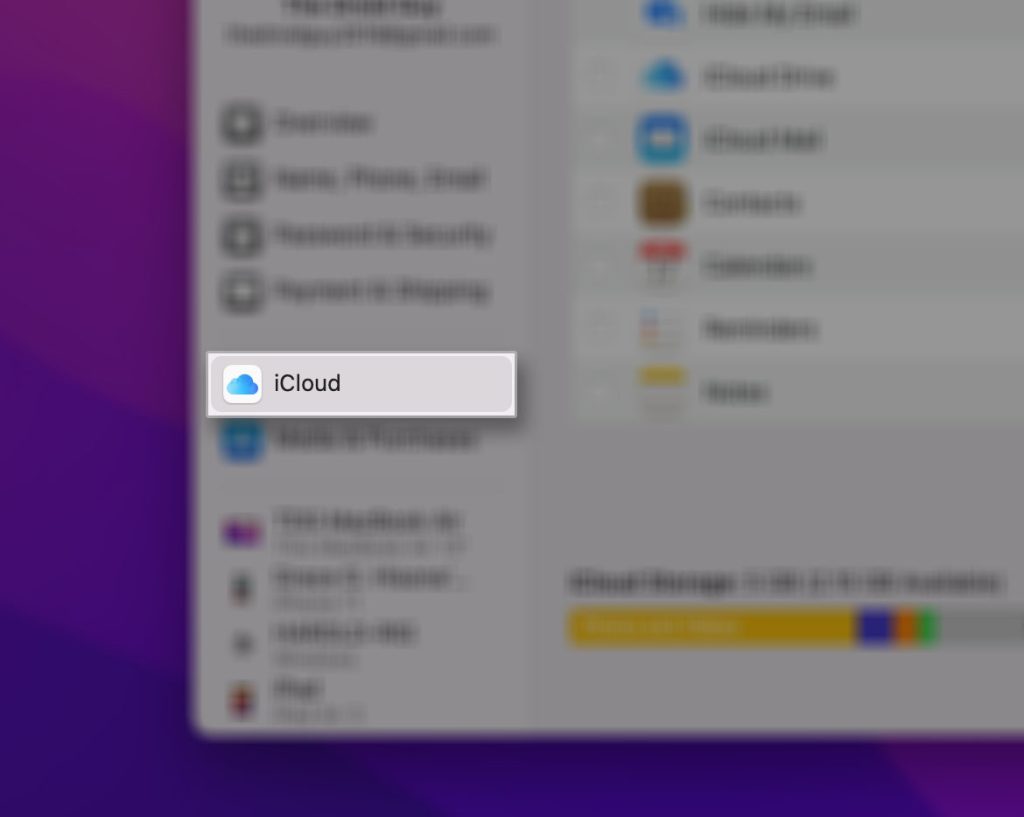 Step 6: After making sure that iCloud Photos is enabled on both devices, launch Photos on your Mac.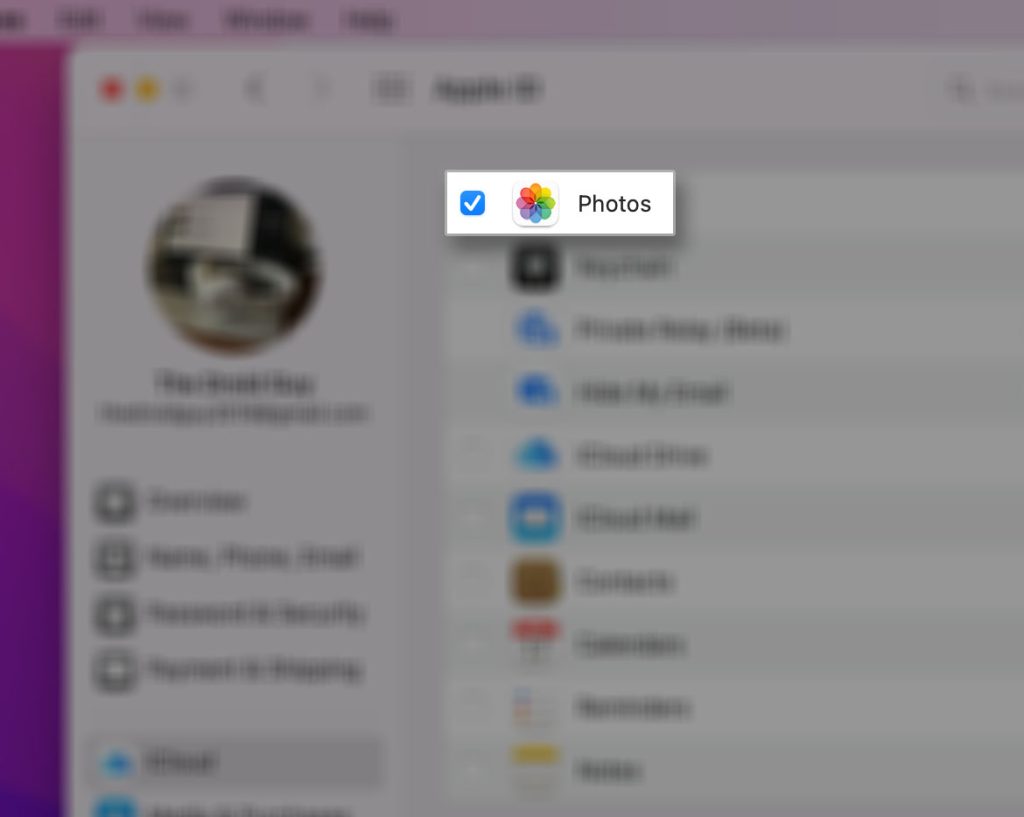 Step 7: Click Library to the right and you should see your photos and videos.
When it comes to transferring iPhone photos to your Mac, these three methods are often enough to view images across your devices, although there are other methods you can use aside from these.
For instance, you can email them, send them as attachments to text messages, or upload them to Google Drive or any other cloud service for that matter, download photos to your Mac.
There are endless ways to do it and it's all up to you to use whatever it is that's comfortable to you.
FAQs
Where can I find the iPhone photos transferred to my Mac?

In most cases, if you're importing photos using the USB cable from your iPhone to Mac, the imported photos can be in the Download folder. You can find that at the left pane when you open Finder.

However, if you're using the Photos app, then you should find your photos in one of the libraries, specifically in Imports folder.

What should I do if my iPhone can't find my Mac for AirDrop?

First off, make sure that both devices are within range with each other and that their Bluetooth service are enabled. Once you've done that, set up the AirDrop on both devices to receive drops from Everyone.

In doing so, you're allowing your devices to communicate easily with any device that also has the AirDrop service. But this should fix the problem you're having with your iPhone that cannot find your Mac to transfer photos to.

Why did my photos disappear from my iPhone but appeared on my Mac?

In iCloud photos, there is an option that allows you to optimize iPhone storage. Which means that your photos and videos may be transferred to another device that you allowed to sync your data with.

However, there is also and option that allows your iPhone to sync its data with but keep the original files in your iPhone.

To find those options, launch Settings and then tap Photos. Under iCloud section, make sure to select Download and Keep Originals so that your photos won't disappear from your iPhone.