This post demonstrates the actual process of removing temporary files and residual system data on the Galaxy S21 smartphone. Here's a step-by-step guide to execute the Galaxy S21 wipe cache partition command.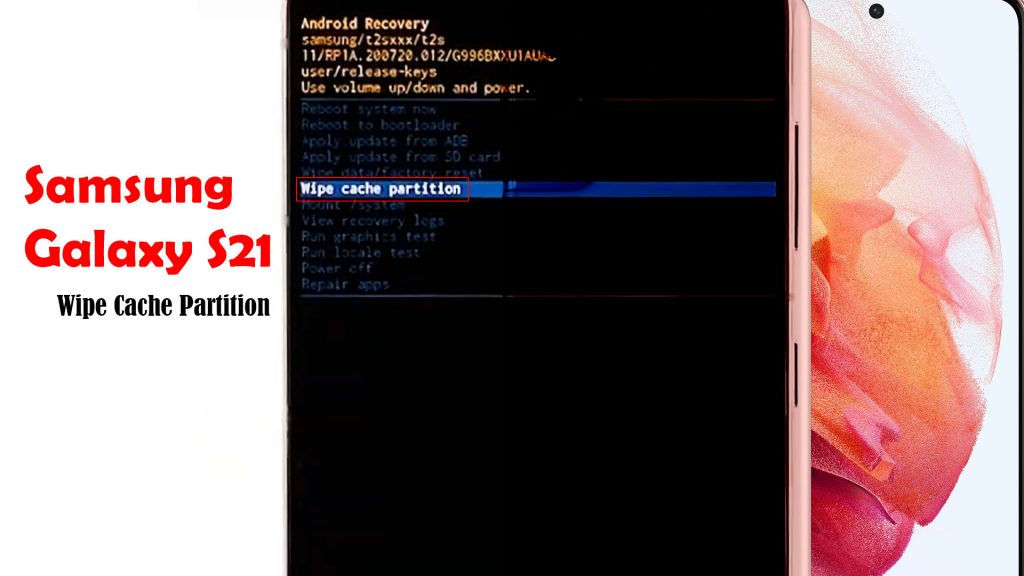 Android Wipe Cache Partition Overview
Wipe cache partition is an Android system command that is used to remove or delete temporary files (system cache) accumulated in the device. This usually comes in handy when dealing with random system issues that are tied to corrupted cached files and residual data in the internal memory. Performance-related issues can also be addressed with a wipe cache partition.
Will it delete saved files from your Galaxy S21?
No, you won't lose any important files saved on the phone for as long as you select wipe cache partition from the given options in the Android Recovery menu.
The process does not affect any saved information so you won't lose any personal files and settings from doing it. Just be sure to follow the outlined procedures below.
Failure to select the correct option may result in permanent data loss. This is because the Recovery Mode menu also contains an option to wipe data. If you select this option instead of wipe cache partition, your device will execute a factory reset or master reset. When this happens, all added files, downloaded apps, custom settings and other saved information will be deleted from your phone.
That being said, be sure to choose the option to wipe the cache partition unless you want to wipe your phone.
When to use Wipe Cache Partition?
Wiping the cache partition is considered a potential solution to various system issues in Android phones and tablets. For example, when your device suddenly stops working, keeps freezing, lagging or restarting by itself. So, you can do this whenever your Galaxy S21 suddenly misbehaves.
A wipe cache partition is also recommended before performing a master reset. This is because wiping cache partition effectively solves complex system issues without affecting user data.
It's also another way of freeing up storage whenever your Galaxy S21 is on a low memory status.
Temporary files cached in the system also take up a certain amount of storage. So the more files are cached, the more storage space they occupy.
To erase all these residual files from your device, you can either do a factory reset or wipe cache partition.
Galaxy S21 Wipe Cache Partition (Easy Steps)
To wipe the cache partition in Android, you will need to put the device in a recovery state or recovery mode. Once your device is in recovery mode, you will need to use the physical buttons to input commands for your device to execute.
And here's how it's done on the new Samsung Galaxy S21 smartphone: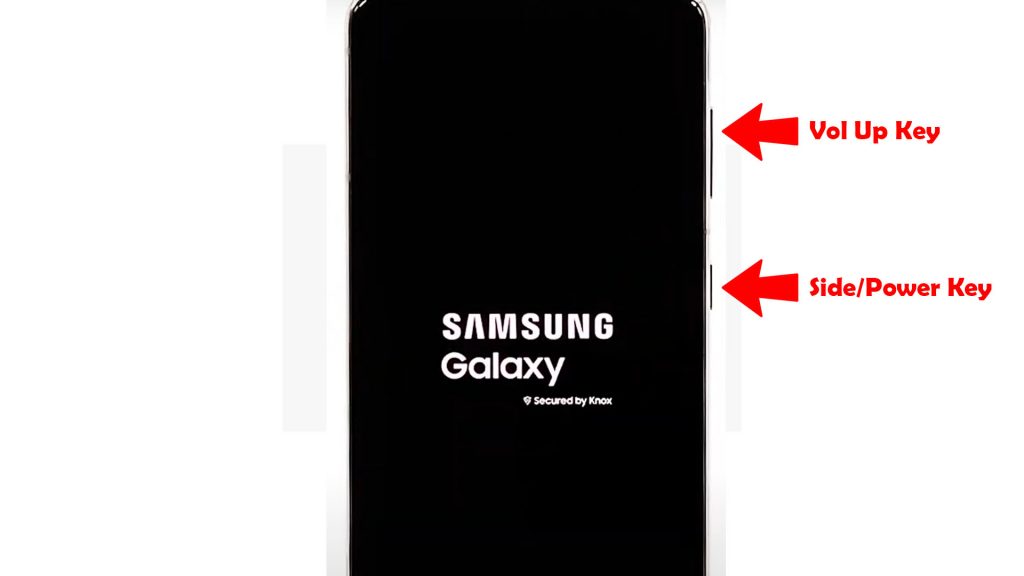 Step 1: Turn off the phone.
Step 2: Press and hold the Volume Up key and the Side/Power key.
Step 3: When the Samsung Galaxy logo appears, release both the Volume Up key and Side/Power key.
You will see the 'Installing system update' message appearing briefly before the Android Recovery menu options shows up.
Step 4: Press the Volume down key several times to highlight Wipe cache partition option.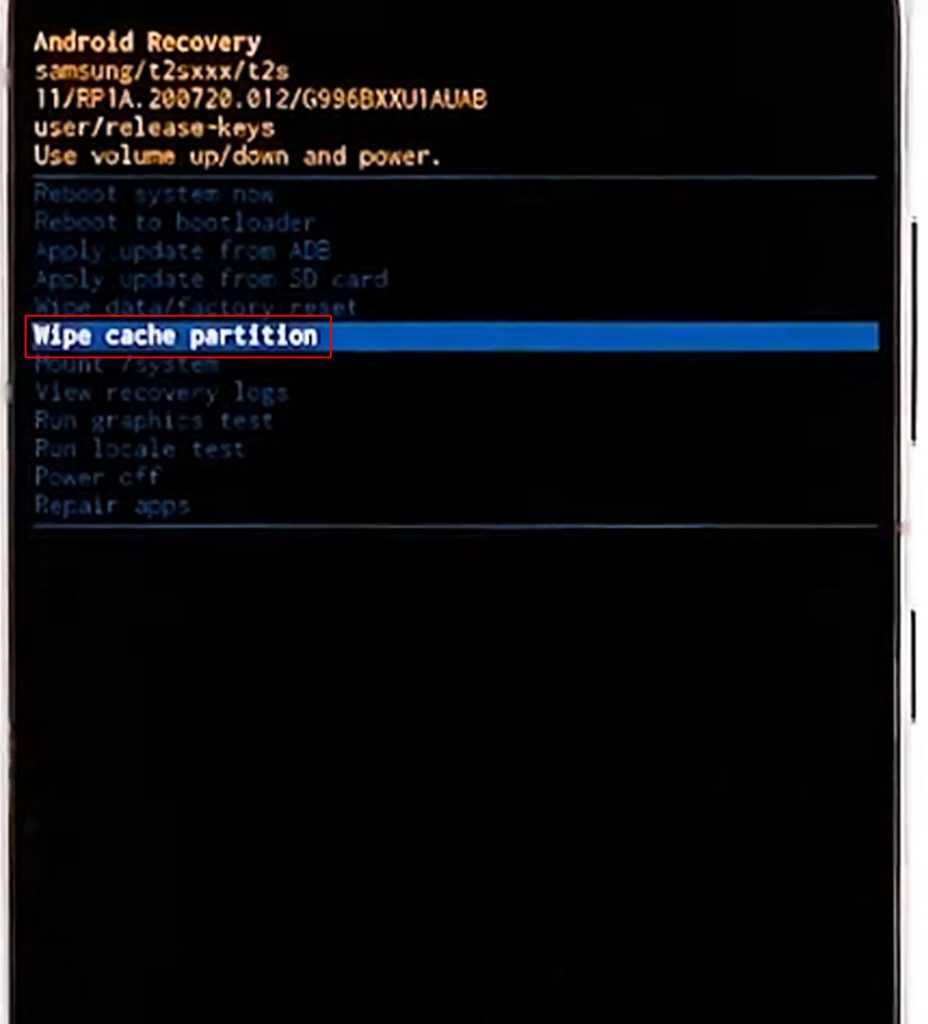 Step 5: Once the wipe cache partition option is highlighted, press the Side/Power key to select.
Step 6: Press the Volume down key to highlight Yes, then press the Side/Power key to select.
Step 7: When the process is complete, Reboot system now is highlighted.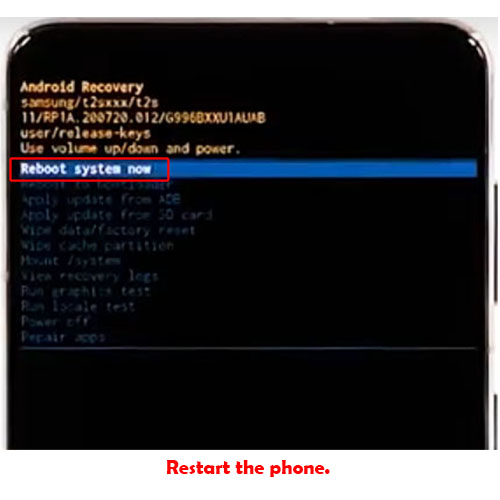 Step 8: Press the Side/Power key to restart the phone.
Allow your Samsung Galaxy S21 to complete the boot sequence and once it's up, you should notice that it's performing better, smoother and faster. Any adverse symptoms such as random lags, freezes and crashes will also be remedied.
Wipe Cache Partition vs Clear Cache (clear app cache)
The difference between wipe cache partition and clear app cache is that the former deletes cache or temporary files from the system storage while the latter deletes cache or temporary files from an app.
Thus, when you encounter problems while using an app on your Samsung Galaxy S21, clearing the app's cache can be deemed a potential solution.
Meanwhile, if the problem is within the phone's operating system itself, wiping cache partition could be a potential solution.
Again, wiping cache partition does not delete any saved information from the internal storage so all your saved documents and downloads will remain as is. The only thing that's deleted in the process are residual data that are stored as cached in the internal memory of your Samsung Galaxy S21.
And that's all about wiping the cache partition on the Samsung Galaxy S21 smartphone.
Hope this helps!
Please check out our YouTube channel to view more tutorial and troubleshooting videos for popular iOS and Android devices.
You Might Also Want To Read: