This post will walk you through fixing the iPhone 13 screen flickering issue. Read on to learn what causes your iPhone screen to flicker and how to fix it on your end.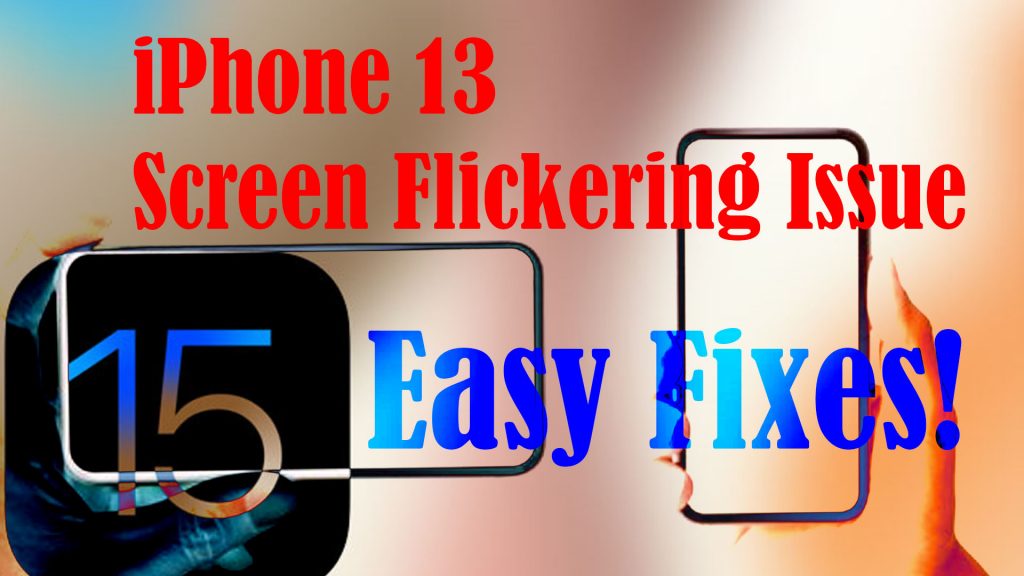 What causes screen flickering on iPhones?
One of the common complaints raised by many iPhone users is regarding display issues like screen flickering.
Display problems like flickering screen in mobile devices aren't always due to hardware damage. In fact, various types of screen issues are attributed to software errors including rogue apps and corrupted files.
In iOS devices, screen flickering problems are usually tied to a buggy update. This is usually the case when a certain app suddenly misbehaves following the recent software changes.
To rule out software-related factors that might have caused your iPhone screen to flicker, you can try some basic troubleshooting procedures. 
Troubleshooting iPhone 13 screen flickering issue
Before rushing to a service center, you can try the subsequent methods to eliminate common software-related factors that might have triggered your iPhone screen to flicker or act up.
First Fix: Restart your iPhone (soft reset).
For first instances, a screen flickering issue could be just due to some random app glitches and system errors that are rectifiable by a soft reset. That said, an iPhone restart should be deemed among the first methods to try. If you haven't already, restart your iPhone 13 either through settings or do the usual reboot with the hardware keys.
For starters, a soft reset or iPhone 13 restart is carried out with these steps:
Simultaneously press and hold the Side button and either Volume buttons until the sliders appear, then drag the Power Off slider.
Alternatively, you can go to Settings-> General menu and then drag the Shut Down slider to power off the device.
After a few seconds, press and hold the Side/Power button until the Apple logo appears.
The above steps are only applicable if your iPhone is still responding properly. In the case where the iPhone screen gets frozen (unresponsive screen) while flickering, performing a force restart would be necessary. Doing so forces the system to shutdown and reboot normally.
Just follow these steps in case you need help doing a force restart on your iPhone 13:
Press and quickly release the Volume Up button.
Then, press and quickly release the Volume Down button.
Finally, press and hold the Side/Power button for a few moments and then release it when the Apple logo appears.
Wait for your phone to finish loading up to the Home screen and see if the flickering display is gone.
Second Fix: Close/end faulty app(s) in the background.
If the screen flickering occurs only when using a certain app, chances are that the problem is isolated with that app rather than the iPhone. In this case, quit or end the problematic application.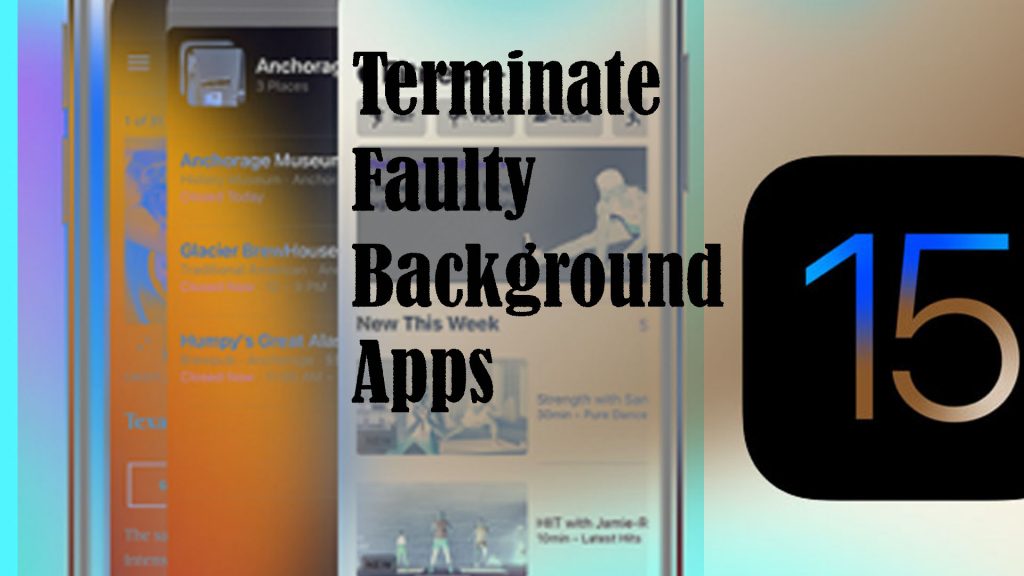 Terminating Buggy Apps via App Switcher
On your iPhone 13, you can end running apps through the App Switcher with these steps:
Swipe up from the bottom of the Home screen and then pause in the middle of the display.
When you see app previews, it means that you've accessed the Apps switcher.
At this point, swipe right to browse the open apps and swipe up on the preview of the app that you want to end.
You can also use the App Switcher to quickly switch between running apps on your device. But unlike Android, there is no way for you to close or end all apps at once via App Switcher. Having said that, you'll have to swipe them off one at a time.
Third Fix: Optimize your iPhone Storage.
Screen flickering can also transpire among other performance issues in mobile devices. This is often the case when the device is running low on storage. If you think you've already put a lot of apps and files in your new iPhone, then you should consider optimizing storage.
The best way for you to start is by viewing the phone's memory usage. Here's how:
From the Home screen, tap on Settings.
Select General.
Tap iPhone Storage.
Tap the option to view more information on the Used storage and Available Memory.
Your iPhone must have at least 3GB of available storage space to avoid performance-related issues.
If necessary, you can move some important files to your computer's drive and delete all unused apps and data.
Fourth Fix: Adjust screen brightness.
Some iPhone models will succumb to various display issues when the screen brightness isn't properly set. To address this problem, all you have to do is adjust the screen brightness on your device. Here's how to access and manage this setting:
From the Home screen, tap on Settings.
Scroll down and tap Display & Brightness.
Drag the slider under Brightness to the left or right to reduce or increase screen brightness.
If it isn't already, also try to enable Auto-Brightness to let your phone adjust the display brightness based on its surroundings. To do this, just toggle to turn on the switch next to Auto-brightness.
Aside from screen brightness or auto-brightness, some cases of iPhone screen flickering were resolved by enabling another iOS display feature called Reduce Transparency.
Should you wish to give it a shot, you can access and manage this feature through the Accessibility menu. Here's how to enable Reduce Transparency in iOS 15:
From the Home screen, tap Settings.
Select General.
Scroll down to and tap on Accessibility.
Select the option to Increase Contrast.
Then toggle the Reduce Transparency switch to enable the feature.
If adjusting display settings doesn't do any good and your iPhone display continues to flicker, then you can go ahead and resort to iOS resets.
Fifth Fix: Reset all settings.
Incorrect settings or erratic display settings may also be the root cause of the problem. This is usually the case if the iPhone screen starts to flicker following a series of display settings alteration. The same thing can happen when a new update automatically overrides the display settings and results in some conflicts.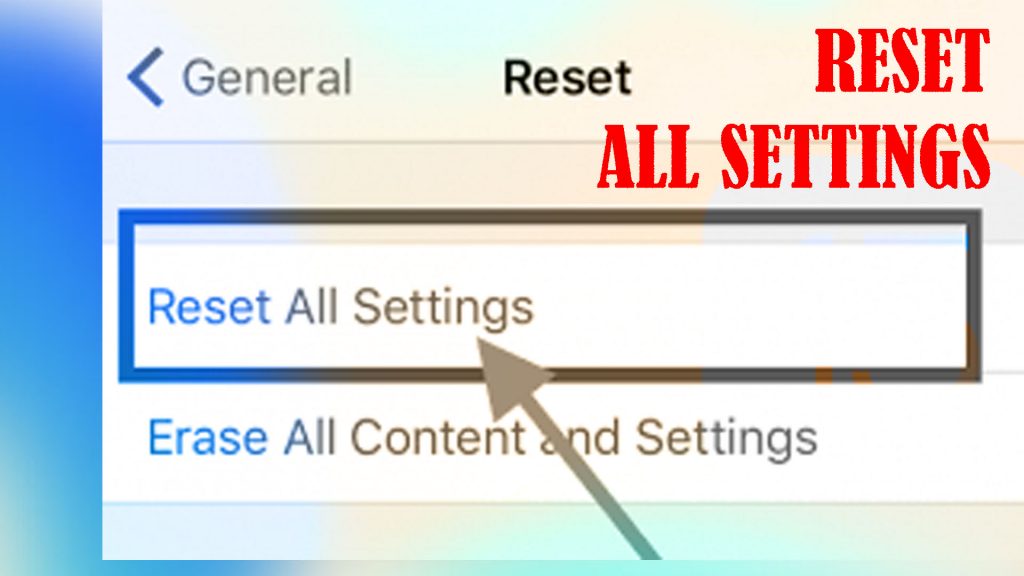 Should this be the case, resetting all settings on the iPhone will likely solve the problem. This reset will erase all custom settings and then restore the original or default values. Here's how it's done in iOS 15:
From the Home screen, tap on Settings.
Select General.
Scroll down and tap on Reset.
Tap Reset all settings from the given options.
Enter your passcode if prompted to continue.
Confirm action by tapping the option to reset all settings on your device.
This reset does not affect any saved information on the device so you won't lose any critical data even without backing them up beforehand. However, you will need to reconnect to your Wi-Fi network and establish Bluetooth connections like the first time.
Post-update Screen Flickering Problem iOS 15
For screen flickering issues that instigated on an iPhone following the iOS 15 rollout, installing all pending app updates is recommended. This will likely solve the problem if the iPhone screen flickering is tied to a certain application that's misbehaving from the recent update.

Screen Flickering due to Fatal iOS errors
When critical system files get corrupted, there's a tendency that relevant iOS apps and services would also become flawed. To deal with complex system issues that eventually resulted in a flickering iPhone display, performing an iOS restore via factory reset, recovery mode or DFU mode can be deemed among the last options.
Any of these methods will wipe everything from your iPhone system including all fatal system errors and then put the device back to its factory state.
Should you wish to proceed and execute a full system reset or iOS restore, be sure to back up all important data beforehand. Otherwise, you would end up losing important information saved on your iPhone 13. You can back up files to iCloud or move them to your computer via iTunes.
Get Help from Apple Genius
If none of the aforementioned procedures is able to fix iPhone screen flickering issue, your next best option is to take your device to the nearest Apple Genius bar. There, you can ask an authorized technician to diagnose and repair any damage component detected.
Hope this helps!
Please check out our YouTube channel to view more tutorial and troubleshooting videos for popular iOS and Android devices.
You Might Also Want To Read: