This post will walk you through dealing with the iPhone 13 won't turn on issue. Read on to learn why an iPhone suddenly refuses to power on and what to do in order to get it back up running in no time.
Why does an iPhone 13 won't turn on?
Power issues including won't turn are usually tied to an empty battery, system crashes, corrupted applications, firmware errors and worst, hardware damage.
No Power. An obvious reason as to why an iPhone won't turn on is that it has run out of battery. Any device that shuts down from a total power drain may take a long time to power up after getting fully charged. This therefore denotes a little more pressing of the power button or switch.
A common scenario that results in a total battery drain include a faulty update and errant applications.
Faulty applications. Post-update battery drains are often tied to some third-party apps that go rogue following the new firmware implementation. In this case, updating or reinstalling the errant apps will likely fix the problem. The easiest way to determine which among your apps is causing rapid battery drain is to go over to your iPhone's battery usage menu. There you should see which app has the highest percentage in terms of power usage.
System crash. Aside from battery drain, rogue apps can also cause the iPhone to stop working and get stuck on black screen. Problems like this are often tied to a faulty app installation. The same thing when a buggy update is installed.
Hardware damage. The worst possible cause of power issues in mobile devices is hardware damage. This is when liquid or physical damage is present on the device. Unfortunately in this case, a technician's aid would be necessary to get your device back up and working properly again.
Troubleshooting iPhone 13 Won't Turn On Issue
Unless your iPhone doesn't have any sort of hardware problems such as liquid or physical damage, performing the subsequent procedures will likely get it back up and running properly again.
Before you begin performing the suggested fixes, just try to charge your iPhone. This is recommended to determine whether or not your phone is able to charge. Be sure to give it ample time to recharge and ensure that the charging indicator appears on the screen. If your iPhone doesn't show the charging indicator, then it's likely not charging. In this case, you'll need to deal with a charging problem instead.
If your iPhone is able to charge but for some reason it doesn't power on, then you can rule out software-related culprits with these subsequent methods.
First Fix: Force restart your iPhone 13
As the name implies, this method works by forcibly triggering the device to shut down and restart. It usually comes in handy whenever your iPhone gets stuck, frozen or suddenly stops responding.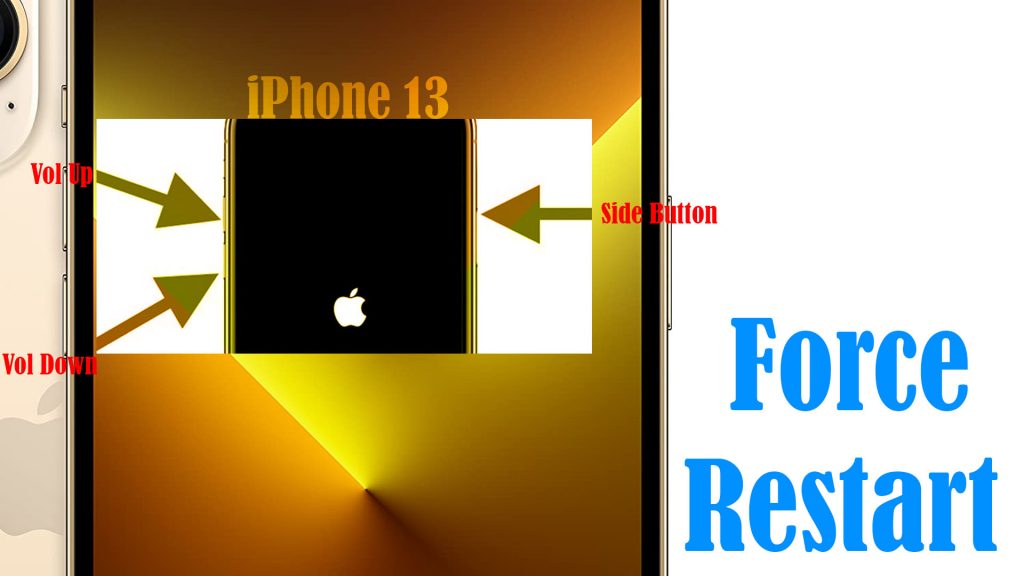 Just like the prior iPhone 12 and 11 variants, the recently released iPhone 13 also doesn't come with a Home button. Having said that, the process of performing a force restart on the iPhone 13 is also the same with the iPhone 12 and iPhone 11. For starters, just follow these steps:
Press and quickly release the Volume Up button.
Then, press and quickly release the Volume Down button.
Finally, press and hold the Side button for a few moments and then release it when the Apple logo appears.
By then, the phone should instigate the boot-up sequence. Just wait for it to finish booting up to the Home screen.
Second Fix: Force restart your iPhone while charging.
Another useful tweak to deal with this issue is a forced restart while charging. This is often necessary if the phone doesn't turn on due to several rogue apps draining its power.
Should you wish to give it a try, here's how it's done:
Plug your iPhone into the power source. Be sure to use the Apple-supplied charger.
Allow the device to charge for about 10 to 15 minutes. That should be enough time for the phone to recharge.
After the elapsed time, do a force restart. Just refer to the above steps, if necessary.
If this doesn't fix the problem and your iPhone 13 still doesn't power on, then there's a higher chance that you're dealing with a more serious issue like some damaged components.
Before you set up for a technician visit at the Genius bar, you still can try resorting to an iTunes restore.
Third Fix: iTunes Restore (optional)
If the given fixes failed to get your iPhone 13 to power on, then you may consider restoring your iPhone in iTunes.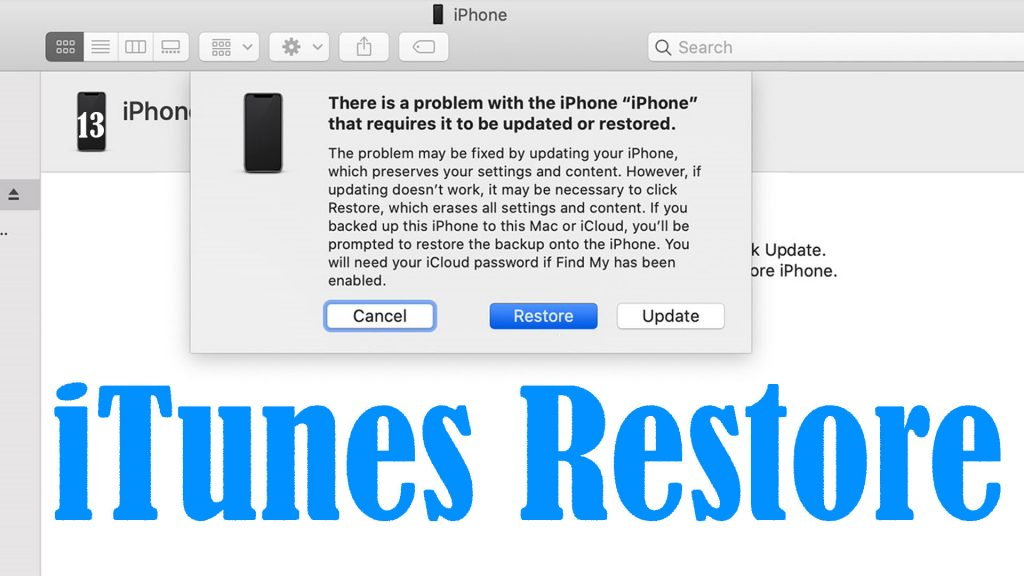 An iOS restore is usually needed to deal with fatal iOS errors that cause the device to malfunction and get stuck on black screen.
Performing a recovery mode restore or iTunes restore is often deemed a potential solution to iPhone issues that are tied to complex system errors including post-update bugs that caused system apps and data to end up being corrupted.
An iOS restore works by wiping everything from the system and puts the device back into its factory state. This therefore clears out any fatal system errors and corrupted third-party apps that caused the iPhone and other preloaded iOS apps to malfunction.
If you've got a compatible computer with the latest version of iTunes app installed or a Mac computer, then you can use it to perform a recovery mode restore or DFU mode restore.
But first, just try to connect your iPhone to your computer via Apple-supplied USB cable.
Then, open iTunes on your computer then wait and see if it's able to recognize your iOS device. If your iPhone 13 shows up in iTunes devices, then that's an indication that iTunes detects it. By then you can use the built-in Restore command in iTunes and follow the rest of the onscreen instructions.
Alternative Solutions
If all else fails, iTunes and third-party iOS repair tools can be regarded among the last potential solutions. With iTunes, you can restore your iPhone in recovery or DFU mode.
iTunes Recovery Mode Restore
Putting the phone in recovery mode will let you restore the system and then set the device as new. This is often used to deal with complex iOS problems that could not be rectified by basic workarounds.
If your iPhone isn't recognized or not detected in iTunes, then you may try putting it in recovery mode with these steps:
Connect your iPhone to the computer.
Open iTunes.
(Force restart) Press and quickly release the Volume Up button. Then, press and quickly release the Volume Down button. Finally, press and hold the Side button until you see the recovery mode screen.
By then, you should see a pop-up message telling you what to do next. Just do as it says.
If for some reason, iTunes recovery mode is not working, you can do a DFU mode instead.
DFU Mode Restore via iTunes
Device Firmware Update (DFU) mode puts your device in a state that it's still able to communicate with iTunes without activating the bootloader. This is usually deemed as the final resort when dealing with major iOS problems including post-update bugs.
To get started, launch iTunes or Finder on your computer then connect your iPhone via USB cable. While the device is connected, continue with these steps:
Press and quickly release the Volume Up button.
Then, press and quickly release the Volume Down button.
Press and hold the Side/Power button for about 3 seconds.
While holding down the Side/Power button, press and hold the Volume Down button. Keep holding both the Side/Power and Volume Down buttons for 10 seconds.
If the Apple logo appears, it means that you've held the buttons for too long and therefore you need to go back to the very first step.
If the screen remains black, release only the Side/Power button but keep pressing the Volume Down button for another 5 seconds.
If you see the "Plug into iTunes" message, it means that you've held the buttons for too long and thus you need to repeat the first steps.
If the screen remains completely black, it means you've successfully entered DFU mode. By then you can use iTunes or Finder to repair and restore your iPhone 13 as new.
Note: This method is only applicable if your device is free from any sort of liquid or physical damage.
Third-party iOS Repair Tools
Aside from iTunes, you may also resort to some third-party iOS repair software to repair your stuck iPhone 13. These tools can be downloaded for free or via one-time purchase on a compatible computer.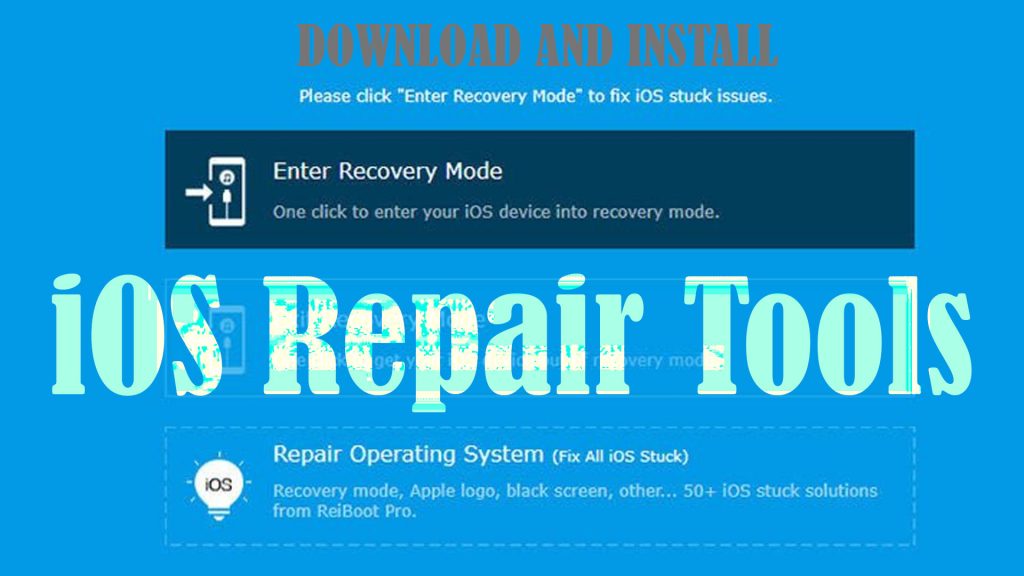 Once you've got the tool that's compatible installed on your computer, just plug your iPhone into the computer via USB cable, the same way you did when using iTunes.
After plugging in your iPhone, run the software and allow it to detect your device. After that, follow the onscreen prompts to start repairing your iPhone.
These tools are generally designed with a user-friendly interface so it should be easy to use. Just use the integrated commands and controls to fix your iPhone that won't turn on.
Hope any of this helps!
Please check out our YouTube channel to view more tutorial and troubleshooting videos for popular iOS and Android devices.
You Might Also Want To Read: