This post will help you deal with the iPhone 13 won't charge issue. Read on to find out why an iPhone doesn't charge and what to do in order to fix the problem.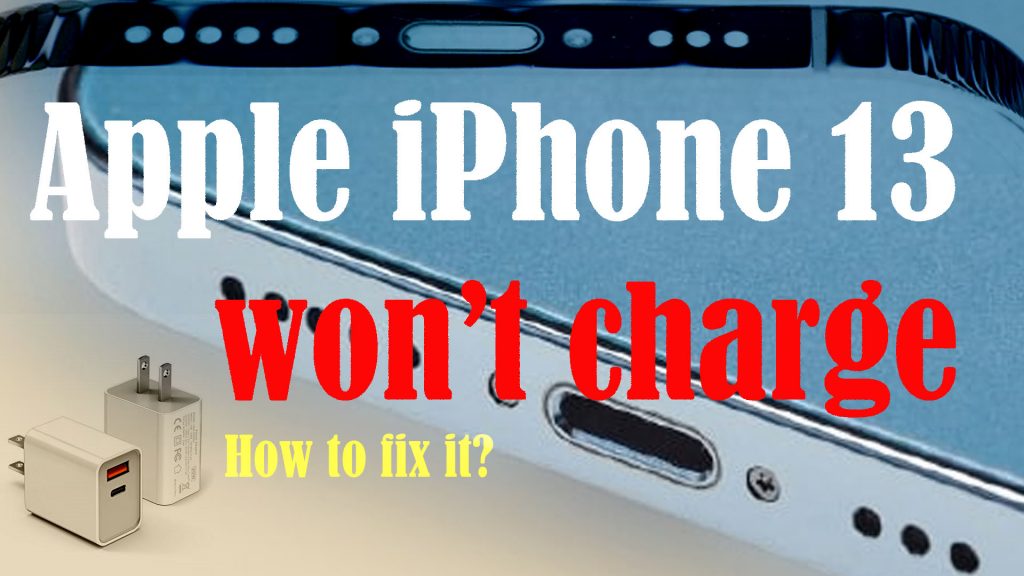 Why is your iPhone not charging?
There are many possible reasons as to why an iPhone won't charge and most of them are hardware-related. Ruling out each of the following factors will help you determine the underlying cause and resolve the charging issue on your new iPhone 13.
Faulty/incompatible charger.
Problematic charging port or lightning cable.
Firmware issues.
Hardware damage.
In some cases, environmental factors like extreme heat may also inflict charging issues in iOS devices particularly those that are running in iOS 13 or later platform.
Troubleshooting iPhone 13 won't charge
As mentioned earlier, charging issues are often tied to a problematic hardware like a faulty charging port or lightning cable, unsupported charger/adapter, physical and liquid damage on the device.
Software-related charging issues in iOS devices on the other hand, are often tied to a buggy update. Thus, if your iPhone 13 suddenly refuses to charge from an update, then you're most likely dealing with a post-update problem.
More often than not, post-update issues are addressed by performing a simple reboot or force restart on the iPhone. So be sure not to miss this method.
Reboot or Force Restart your iPhone
If your iPhone still has a little power left, then you can try rebooting the device or do a force restart while it's plugged into the charging port/outlet. This should help if any rogue application or random firmware error is preventing the device from charging.
Common scenarios attributed to the iPhone no charging issue that require a force restart or reboot include the following:
New iOS update installation. If the phone won't charge after installing a new iOS update.
Updating app. If the phone doesn't charge after updating apps.
New app installation. If the phone won't charge after installing a new app.
System settings alteration or modification. If the phone doesn't charge after changing some system settings.
Steps to Restart iPhone 13
A simple restart can fix various types of software issues in mobile devices including those that are triggered by faulty updates and random firmware crashes. Should the charging issue you're dealing with is software-related, restarting the iPhone will likely fix it. For starters, restarting an iPhone 13 is carried out with these outlined steps: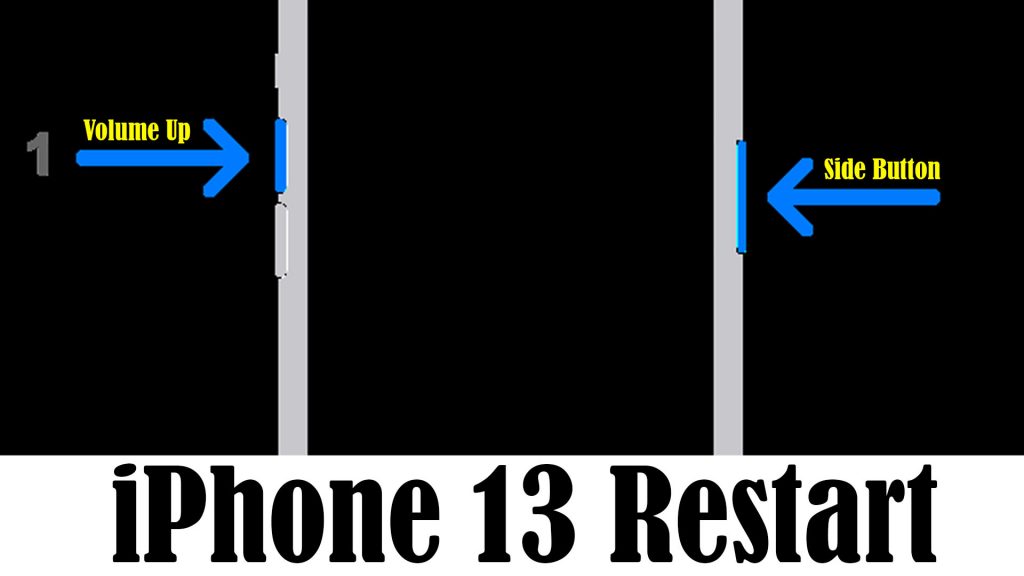 Simultaneously press and hold the Side button and either Volume buttons until the sliders appear, then drag the Power Off slider.
Alternatively, you can go to Settings-> General menu and then drag the Shut Down slider to power off the device.
After a few seconds, press and hold the Side/Power button until the Apple logo appears.
Steps to Force Restart iPhone 13
A force restart works by forcibly shutting the system down and restarting it. This is often needed when the iPhone gets stuck on Apple logo, or frozen on black screen due to some errant apps.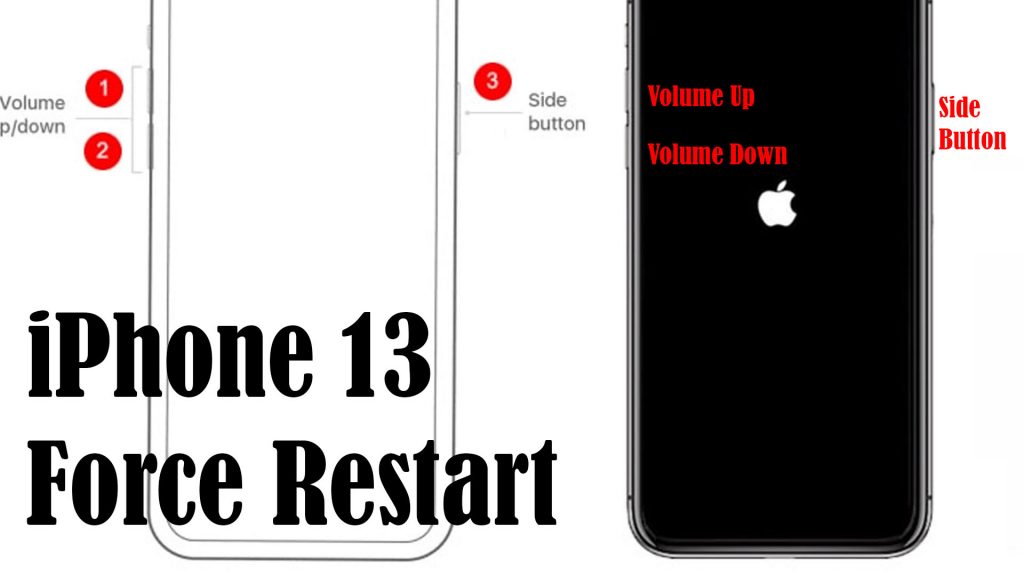 Press and quickly release the Volume Up button.
Then, press and quickly release the Volume Down button.
Finally, press and hold the Side/Power button for a few moments and then release it when the Apple logo appears.
Again, this method is only applicable if your iPhone doesn't totally run out of battery.
Uninstall Battery Draining Apps
If rebooting makes your iPhone charge again, the next thing you should do is to eliminate the culprit. Something in the system must have ruined the phone's normal charging operation and therefore it must be removed. It could be any from the third-party apps you've installed.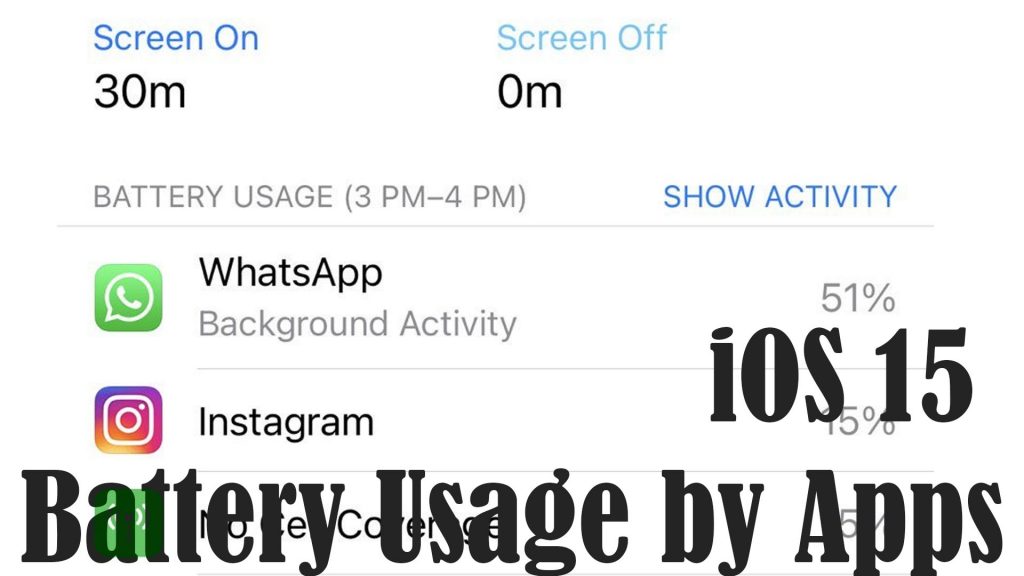 You can check your iPhone's battery usage details to view which among your apps has significant power consumption. If you see any, then you may have to consider uninstalling it from your device.
Give it more time to charge
Some devices will need a little more time to recharge, especially from a total power drain. As a result, it would take several minutes before the charging indicator shows up on the display. Having said that, give your device at least 30 minutes to regain power and then see what happens.
Is your iPhone charger working?
Let's start with the charger. Just like its predecessor iPhone 12, the iPhone 13 also doesn't come with a charger, just a lightning to USB type C cable. That said, you will need to secure a compatible, preferably OEM (Apple) charger you previously bought. Or you can also use a wireless charger, if available. OEM or Apple-supplied charger/adapter is highly recommended.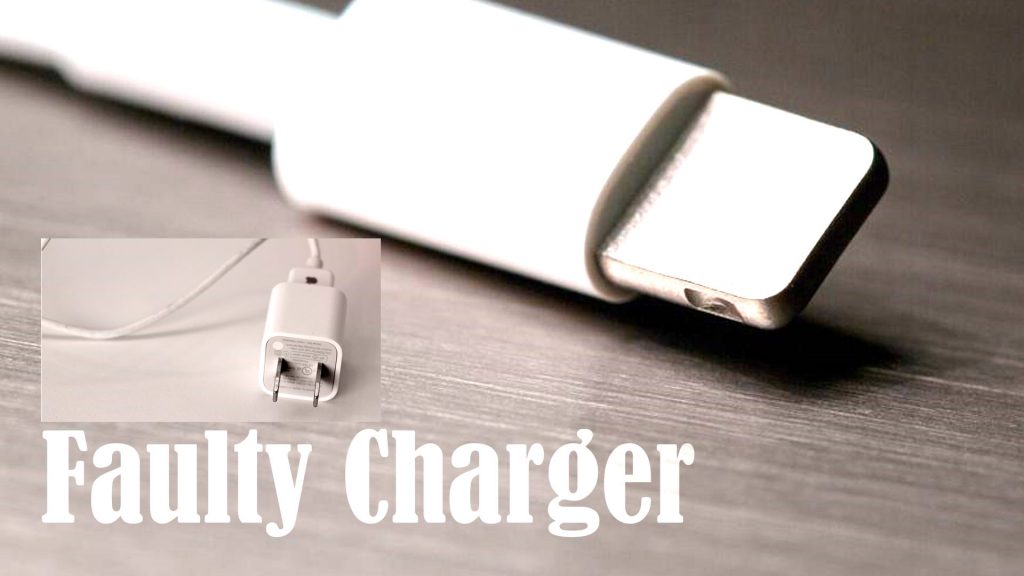 Also check the charging port and lightning cable. A busted charging port or defective lightning cable in use could be the root cause of the problem. To rule this out, check both ends of the lightning cable and make sure there are no signs of damage. Also try switching between different charging ports available.
As much as possible, plug the charger into the wall outlet. However, you still can try plugging it into other compatible power sources like USB port in cars or power banks, when needed.
Best Chargers for Apple iPhone 13
Again, none of the recently released iPhone 13 lineup come with a charger in the box. Having said that, you'll have to procure one separately, unless you've already got a USB type C charger at home. In case you haven't and need some input on which brand is great for the iPhone 13 series, I've summed up a few of the top-tiered iPhone 13 chargers available in the market.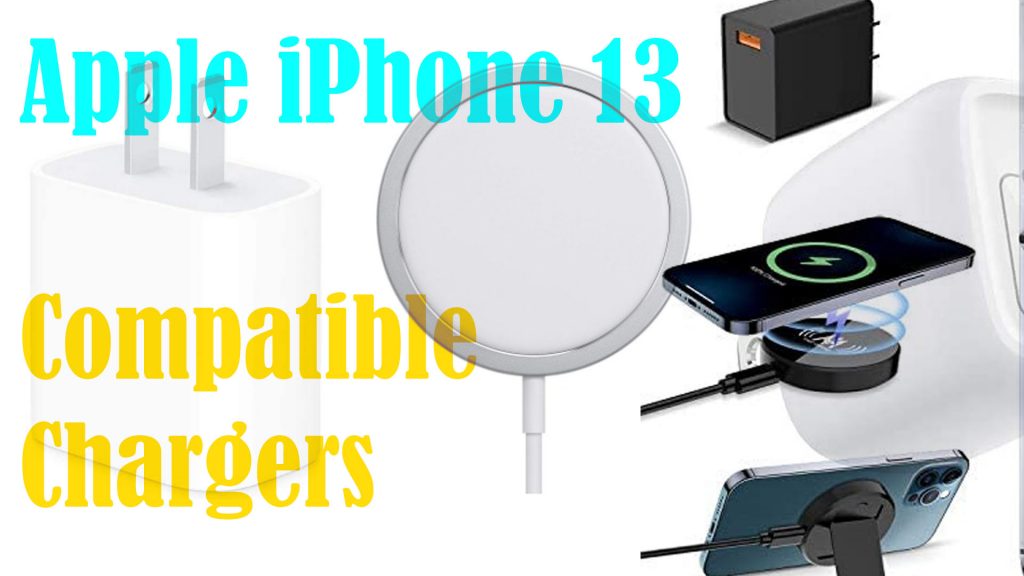 A. 2021 Wired Chargers for iPhone 13
Different iPhone models have dedicated chargers. For fastest charging, picking a wired iPhone charger is recommended. These chargers typically support the USB Power Delivery standard which means that they can deliver 20W or more power to fast charge your iPhone 13 up to 50 percent in just 30 minutes. Lined up below are some of the top brands:
Apple 20W USB-C Power Adapter (Official)
Anker PowerPort Nano PD
Spigen 20W ArcStation Pro
Belkin Gan Wall Charger
B. 2021 Wireless Chargers for iPhone 13
The iPhone 13 supports regular Qi charging of up to 7.5W and MagSafe wireless charging of up to 15W. Having said that, you can buy one that meets the said criteria.
Apple MagSafe Charger
Apple MagSafe DUO
Belkin MagSafe 2-in-1 Wireless Charger
Belkin USB-C Car charger
Anker PowerDrive III DUO
To get the fastest charging speeds, be sure to pick the brand that supports MagSafe.
All these chargers are available at Best Buy and Amazon. Or, you can also visit the nearest Apple Store in your area should you opt to procure an Apple charger.
iPhone Won't Charge Past 80 Percent?
If the iPhone 13 won't charge past 80 percent, try to place it in a cooler location. If possible, keep it out of direct sunlight. This could be due to the new iOS feature that prevents the iPhone battery from getting too warm. That said, it's possible that the device limits itself to charging up to 80 percent as charging the device while it's already warm could result in overheating.
Adjust the setting if you wish to disable it:
Go to Settings.
Tap Battery.
Tap Battery Health.
Select Optimized Battery Charging.
Should you wish to disable this feature, simply drag the slider to the Off position. While this isn't actually recommended, changing this setting will help you determine whether or not the problem is tied to this preloaded iOS feature. Just don't forget to re-enable the feature afterwards.
Visit Apple Genius Bar
If you've done everything suggested in this post or any other means you think applicable to the situation but to no avail, then it's likely because hardware damage is present on the phone. In this case, taking it to the nearest Apple service center is highly recommended. Your iPhone might have obtained some sort of physical or liquid damage that requires hardware repair.
You can also escalate the problem to Apple Support for further recommendations, especially if the iPhone charging problem instigated from an update.
Hope this helps!
Please check out our YouTube channel to view more tutorial and troubleshooting videos for popular iOS and Android devices.
You Might Also Want To Read: