There are four solutions we want to show you to fix the Samsung Galaxy S21 mobile data that stopped working. These procedures have been proven to be very effective in fixing this problem and other wireless connectivity issues. Continue reading to learn more about them. 
Network issues are among the problems that you may encounter every now and then. Sometimes they're pretty minor but there are instances wherein they seem to be unfixable. When it comes to the mobile data service, if a problem occurs, it is always possible that it's an account or a network related concern. Anyhow, you still need to troubleshoot your phone as you may be able to fix it on your own. 
First solution: Make sure mobile data is enabled
If  you're simply having issues sending or receiving MMS, or if the mobile data service randomly stops working, then the first thing you have to do is to refresh the connection of your phone to your service provider's network. Here's how it's done: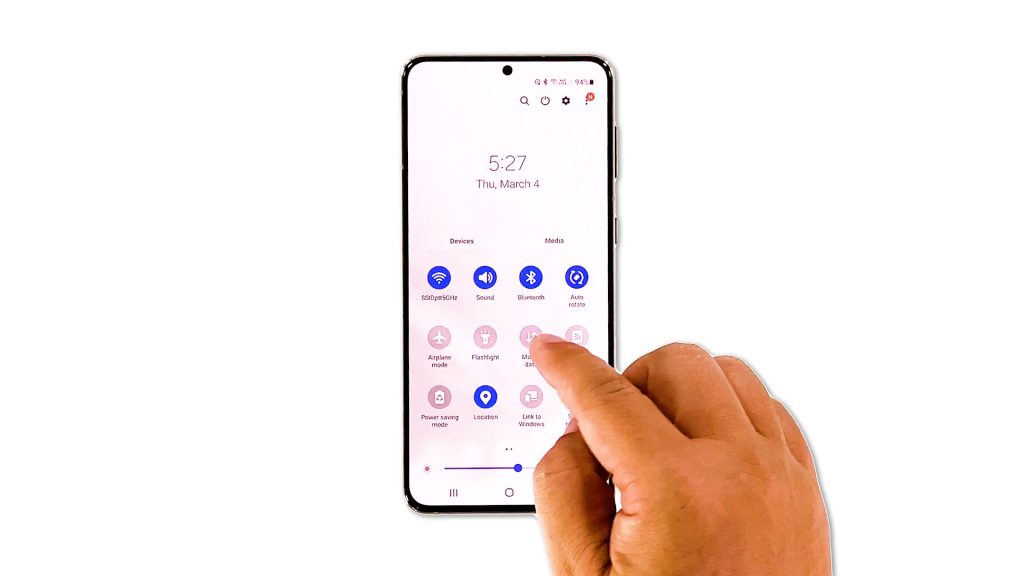 Swipe down from the top of the screen using two fingers.
Look for the Mobile Data icon and then tap on it to enable it.
If it's already enabled, then disable it.
After a few seconds, tap on it again to re-enable it.
Once you've done that, try to see if the problem still occurs.
Second solution: Force restart your phone
It is also possible that such a problem is just due to a minor system glitch. That's why if the first solution fails, what you have to do next is to refresh the memory of your device as well as reload all its services. You can do both by performing the Forced Restart, which simulates battery removal. Here's how it's done: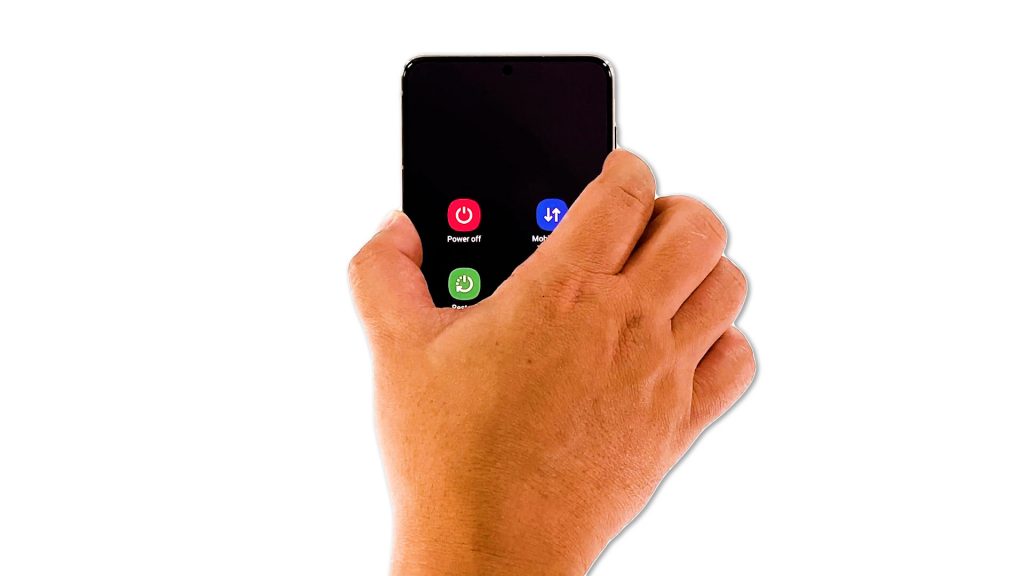 Press and hold the Volume Down button and the Power key for 10 seconds. This will trigger your device to shut down and power back up.
When the logo shows, release both keys and allow it to continue the boot process.
Once the reboot is finished, try to see if the mobile data service is now working properly.
Third solution: Reset the network settings of your device
If the forced restart doesn't fix the problem either, then you have to troubleshoot the network services of your device. It's possible that one or a couple of those services stopped working, that's why the mobile data service is no longer working. To rule this possibility out, you have to reset the network services of your phone. Here's how:
Open the Settings app on your phone.
Scroll down and tap General management.
Tap Reset to view the reset options.
Tap Reset network settings.
Tap Reset settings and if prompted, enter your security lock.
Tap Reset to proceed with the network settings reset.
After doing that, try to check if the mobile data service is now working properly.
Fourth solution: Call your service provider
After doing the first three solutions and the mobile data service is still not working on your Galaxy S21, then the problem may not be on your phone but with your account or even with the network. That's why if the problem continues to bug you even after doing the previous solutions, you have to call the tech support of your service provider.
If it's an account-related problem, then more often than not, the representative will be able to help you fix it. However, if it's a network problem, then you'll be given a time frame as to when the issue will be fixed and all you can do is wait.
And those are the things you should do to fix the Galaxy S21 mobile data that's not working. We hope that this simple troubleshooting guide can't help you one way or another.
Please support us by subscribing to our YouTube channel.
ALSO READ: