In this post, we will guide you on how to fix your Galaxy S21 that keeps lagging. Basically, there are four procedures we want to show you here and all of them have been proven to be effective in fixing performance-related issues. Continue reading to learn more. 
Lags and freezes are among the most common performance issues you may encounter from time to time. More often than not, they're just a minor problem that you can fix by yourself, just like any other firmware issues. But there are times when you will have to do several troubleshooting procedures to make your phone work smoothly again.
First solution: Close background apps and do the Forced Restart
Like most performance issues, the apps are among the most common culprits. That's why it's better to force close every single one of them that's running in the background and refresh your phone's memory. This procedure alone may be able to make your Galaxy S21 run smoothly again. So here's what you should do:
Tap the Recent Apps key to view the apps that are still running in the background.
Tap Close All to quit them all in one tap.
Now to force restart your phone, press and hold the Volume Down button and the Power key for 8 seconds. This will shut your device down and turn it back on.
Once the logo shows, release both keys and allow the phone to continue the boot process.
After the reboot, try to see if your Galaxy S21 is now running smoothly without the lags and the freezes.
Second solution: Check the storage of your phone
It is possible that your device is running low on storage. As you know, if that's the case, there wouldn't be enough space to cater to the needs of the apps and services you use. As a result, your phone will lag every time you open an app. So the next thing you need to do is to check and manage the storage if necessary. Here's how you do that:
Open the Settings app of your phone.
Scroll down and tap Battery and device care.
Tap Storage.
On this screen, you will immediately see how much storage is used. Try deleting some of your files if you only have a few gigabytes left.
However, if your phone still has enough storage space, then move on to the next solution.
Third solution: Reset all the Settings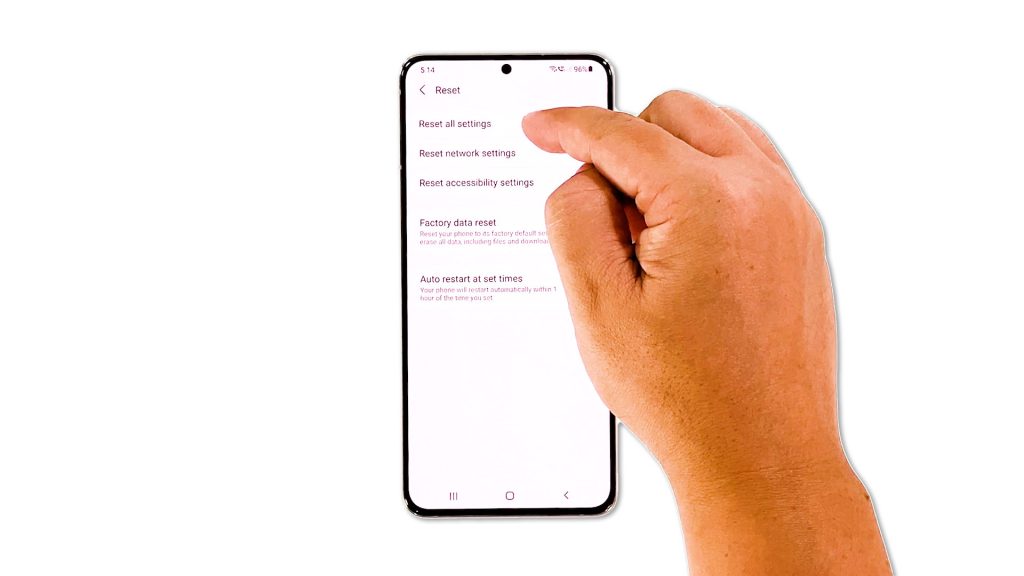 Another possibility you have to rule out is that such a problem can be due to some inappropriate settings, most especially if you've changed some under the Developer Options. Since most of the time we can't really pinpoint which setting needs to be changed, it's better to just reset all settings. Here's how you do that:
Open the Settings app on your phone.
Scroll down and tap General management.
Tap Reset to view the reset options.
Tap Reset all settings.
Tap Reset settings to proceed.
If prompted, enter your security lock.
Tap Reset to reset the settings of your Galaxy S21.
Don't worry about your files and data as they will not be deleted. After resetting the settings on your device, try using it like you normally do to know if the problem is fixed.
Fourth solution: Factory reset your Galaxy S21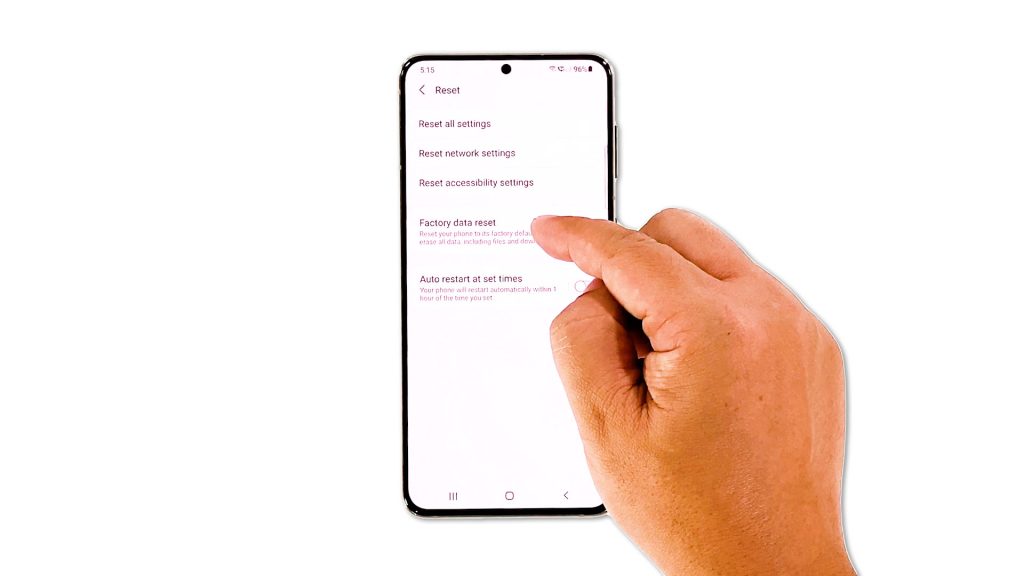 If all else fails, then you have no other choice but to reset your phone. A factory reset will fix any firmware-related problems including lags and freezes. However, you have to create a copy of your important files and data as they will be deleted.
When you're ready to reset your device, follow these steps:
Open the Settings app.
Scroll down and tap General management.
Tap Reset to view all reset options.
Tap Factory data reset.
Scroll down and tap Reset.
If prompted, enter your security lock.
Tap Delete all.
Enter your password and tap Done to proceed with the reset.
After the reset, set up your phone as a new device. It should be running smoothly now that you've already reset it.
And those are the solutions you can use to fix your Galaxy S21 that keeps lagging. We hope that this simple troubleshooting guide has been helpful.
Please support us by subscribing to our YouTube channel. Thanks for reading!
RELEVANT TOPICS: