This post highlights possible tweaks to deal with SMS problems on Android phone, particularly the Galaxy S21. Read on to learn what to do if your Samsung Galaxy S21 can't receive text messages.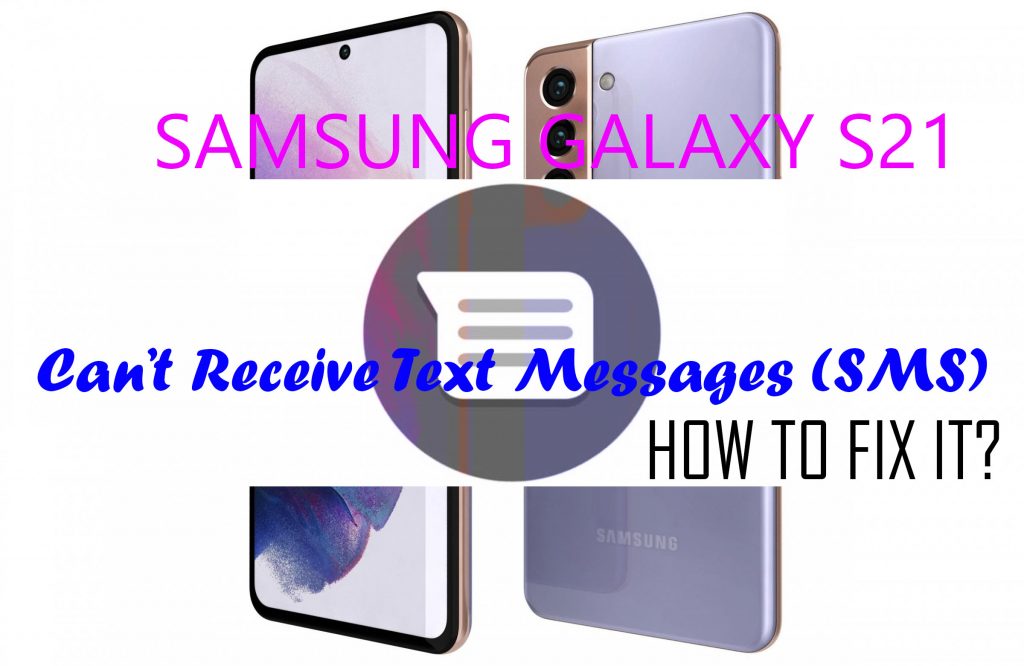 Normally, an Android phone is all set to send and receive text messages or SMS after installing the SIM card. But this may not always be the case as there are several factors that can halt and ruin its basic messaging functions. This notion applies to both basic phones and smartphones, including your new Samsung device.
Why is your Galaxy S21 unable to receive SMS?
The following are common factors that can cause SMS messaging issues in mobile devices including Samsung phones.
1. Signal Issues
An obvious reason as to why your device is unable to receive SMS or text messages is poor network connection, unstable cellular signal or no network coverage.
This is often the case when you're out of network coverage. Signal barriers such as tall buildings, concrete walls and other structures are also among the possible causes.
2. In-app glitches
Just like other apps, the preloaded Android messaging app on your Galaxy S21 can also give into some random glitches. When this happens, the app seems to become erratic and thus, sending or receiving text messages suddenly fails.
3. Software bugs
This is usually the case if your phone stops getting text messages following a software update installation. It's possible that the recent update contained some bugs or automatically override the device settings and that eventually ruined the SMS functions of your Samsung Galaxy phone.
4. SIM-card issues
In some cases, a problematic SIM card could be the main reason as to why your phone is not receiving messages. Apparently, your phone won't be able to receive or send messages if the SIM card is damaged or not properly installed on the phone. Switching to a new SIM card without having it provisioned by your network carrier can also yield to a similar issue.
5. Network outage
Temporary network timeout is also among the factors that you need to consider ruling out. Network outage can occur unexpectedly or on schedule. In latter cases however, carriers will push notifications, telling that network related services will be unavailable temporarily due to scheduled maintenance and the like.
6. Hardware damage
Such problems can also be attributed to a physical or liquid damage that's present on the phone. This is usually the case if the SMS feature or the device itself suddenly stops working after an accidental drop or liquid exposure.
What to do if your Galaxy S21 can't receive text messages?
Oftentimes, SMS problems are only due to some random software glitches. Having said that, they can be resolved by end-users unless a network outage is transpiring. All you have to do is perform a few workarounds to troubleshoot the problem. But before you do, verify and ensure that your phone has good and stable cellular reception. Also ensure that your device's software is up-to-date.
Potential Solutions
The following outlined solutions will help rule out software-related factors that might have prevented your Galaxy S21 from receiving text messages. Feel free to try these methods before rushing to a service center.
First solution: Restart the phone (soft reset)
If you haven't already, then reboot your phone first. A simple reboot or soft reset can help fix various types of software issues including those affecting the phone's cellular network functions.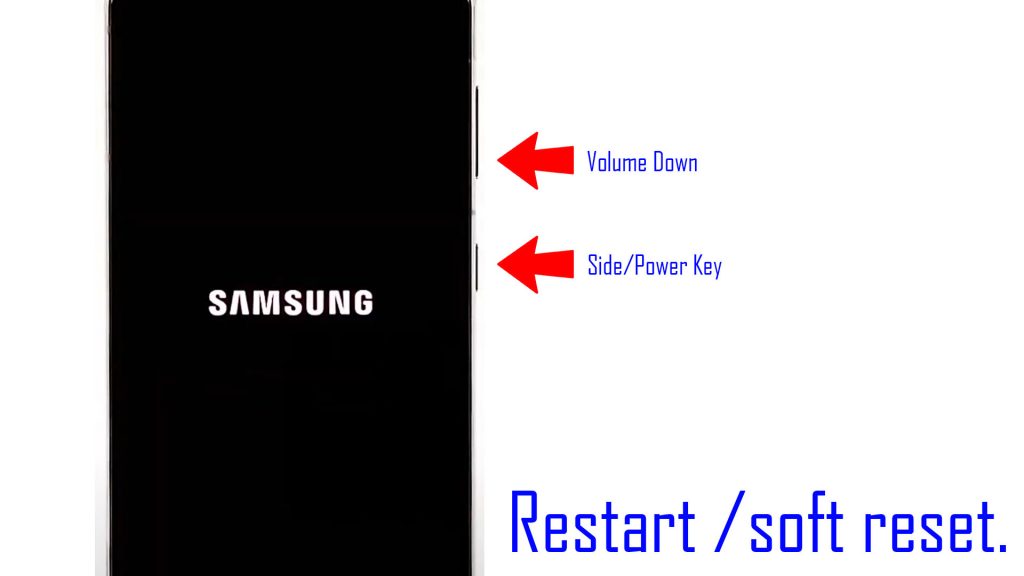 You can do the normal restart or do a force restart instead. Both of these methods don't affect any saved information on the internal memory, so all your files and downloads are safe.
To soft reset or restart the Galaxy S21, just follow these steps:
Simultaneously press and hold the Volume Down and Side/Power keys for a few seconds.
Release both keys when the power options appear.
To instigate a system reboot, tap on the Restart icon.
To force restart the Galaxy S21, follow these steps:
Press and hold both the Volume Down and Side/Power keys for a few seconds and then release both keys when the Samsung logo appears.
Allow your device to finish rebooting.
Once it's back up and running, check the reception and wait for it to stabilize.
When the signal becomes stable, try to create a sample text message (SMS) and then send it to your own device (phone number).
If you still don't receive the messages, proceed to the next solution.
Second solution: Turn Airplane Mode on and off
Another effective solution to messaging issues is the Airplane mode trick. It works by refreshing all wireless features of the phone. This trick was also proven effective when dealing with wireless connectivity issues, Bluetooth pairing and cellular data issues.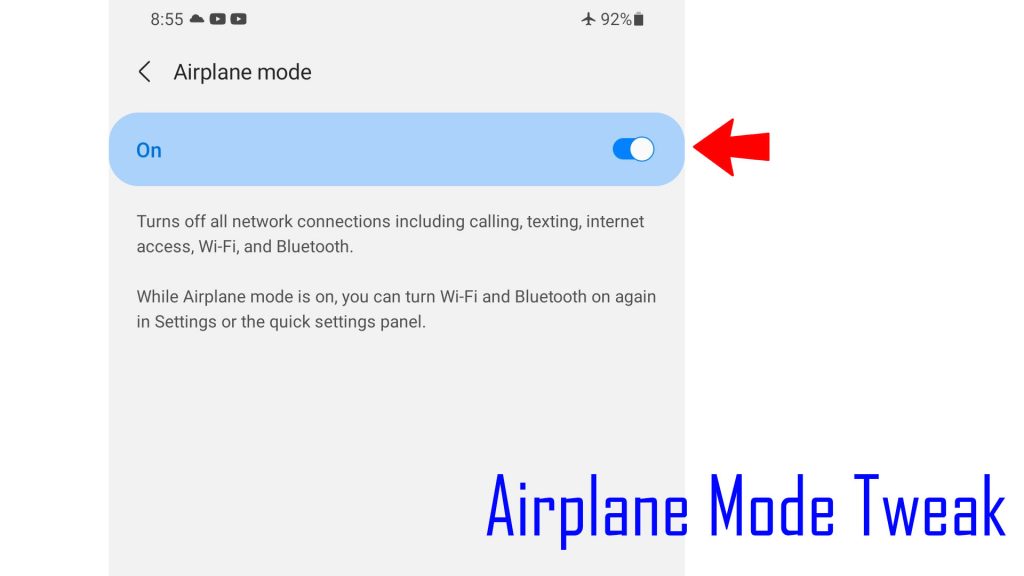 Should you wish to try your luck in this method, just follow these steps:
Tap the Settings icon from the Home screen.
Tap Connections.
Then, tap to turn on the Airplane Mode switch. That will disable all wireless features of your phone.
After a few seconds, tap the switch to turn Airplane mode off again.
Doing so will enable all wireless features and network connection on your phone simultaneously.
You can also access the Airplane mode toggle straight from the Galaxy S21's notification panel.
It's like giving your phone's wireless functions a quick refresh to eliminate minor flaws and thereby start fresh.
Third solution: Clear Cache on Messaging app
Errant cache files and corrupted temporary data accumulated in the messaging app can also trigger relevant issues, resulting in SMS receiving failure. To clear this out, clear cache on the messaging app is recommended. Doing so will delete all accumulated/cached files from the messaging app storage and fix any associated errors that made the app unstable.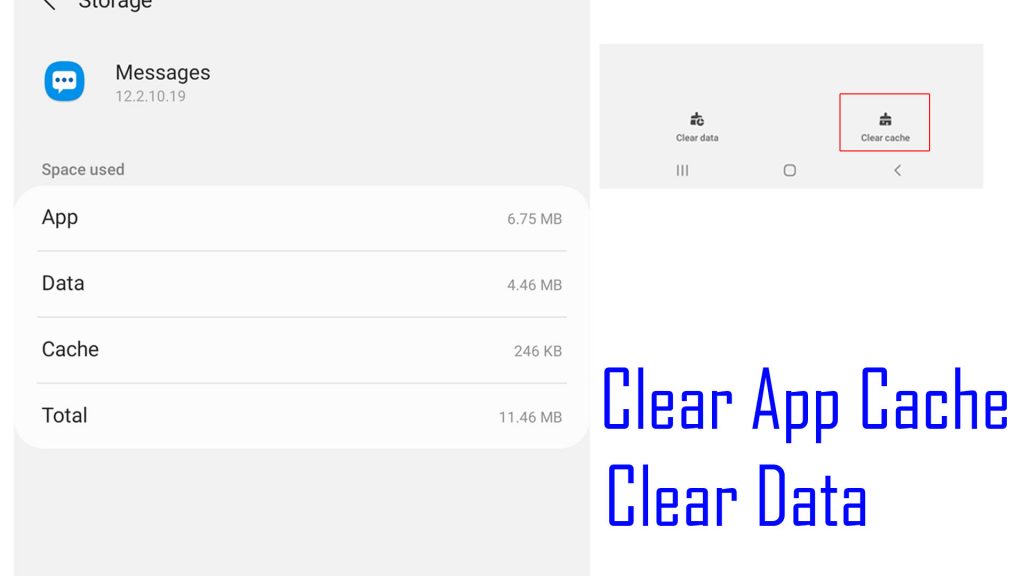 Just follow these steps:
Tap Settings.
Scroll down and tap Apps.
Tap to select Messages from the list of apps. If you're using a third party messaging app, just locate the name of the app on the list and then tap on it.
While on the Messages app info screen, tap Storage.
Then, tap Clear Cache on the succeeding screen to clear cache from the messaging app.
To clear residual data, tap the option to Clear data.
Be sure to note though that triggering the Clear data command will erase all saved data in the messaging app and then put the app back to its factory state.
Fourth solution: Reset network settings
If the problem isn't rectified by the previous methods, performing a network reset can be deemed the next option. This reset will erase all your current network settings and restore the default network values. It doesn't affect any saved information so there's no need to create backups beforehand.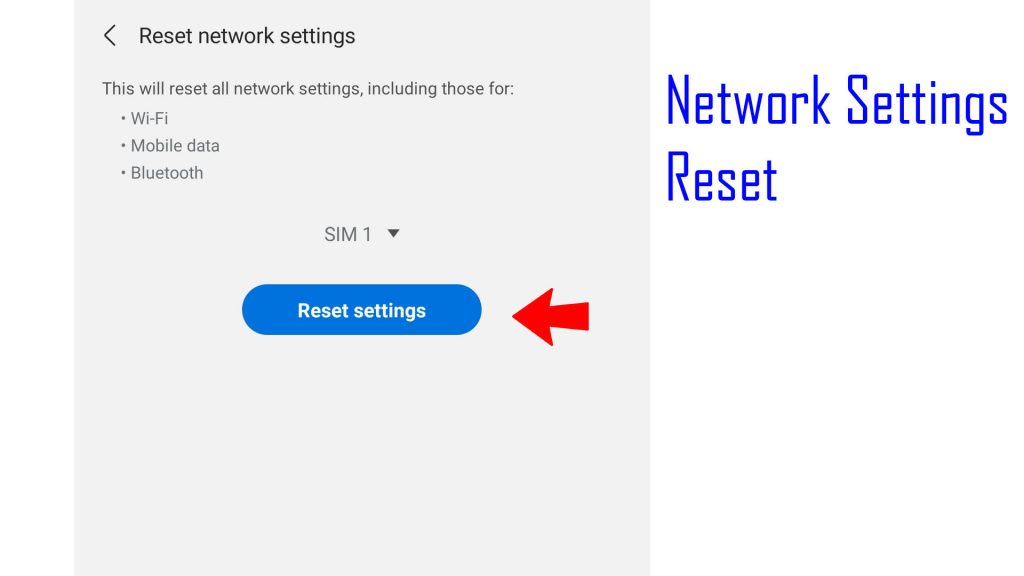 Just follow these steps:
Tap Settings to open Settings app on your phone.
Scroll down and tap General management.
On the succeeding menu, tap Reset.
Then, tap Reset network settings from the given options.
If prompted, tap the Reset settings button to confirm.
The phone will then start erasing all current network settings including saved Wi-Fi networks, Bluetooth devices, APNs and other relevant information.
After the reset the phone restarts automatically. Just wait for it to finish rebooting.
Once it's up, give it enough time to re-establish cellular signal. When the reception becomes stable, create a sample text message to send and receive.
Fifth solution: Factory reset
A factory reset is usually deemed among the drastic solutions to complex system issues that could not be resolved by basic workarounds. But the main downside of this reset is data loss. Having said that, backing up necessary data is recommended before you instigate this reset.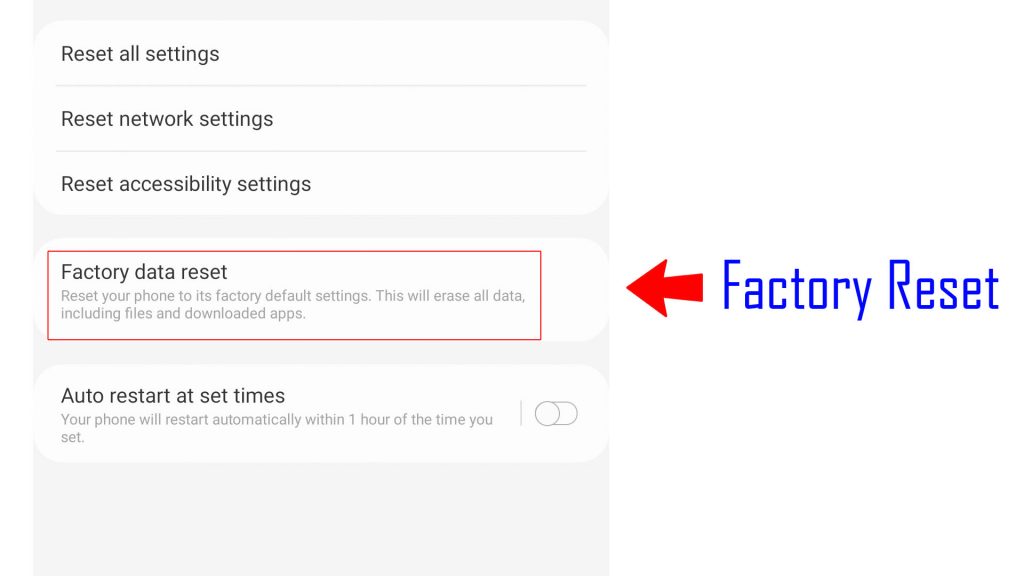 Once you've got everything set, follow these steps to carry out factory reset via settings:
Tap Settings to get started.
Select General management.
Then, tap Reset to proceed.
On the succeeding window, tap Factory data reset.
Read the details then tap the Reset button.
If prompted, enter your passcode, pin or pattern to proceed.
Then tap the option to confirm factory reset.
After the reset, automatic system restart instigates. Just wait for the phone to finish rebooting. By the, default values are restored so you can set up your phone as new.
Contact your service provider
If none of the given solutions worked and your Galaxy S21 is still unable to receive text messages, you can escalate the problem to your service provider for further assistance. There might be some ongoing technical difficulties affecting SMS messages.
Repair Options
If you suspect that a hardware damage is to blame, you can take your device to the nearest Samsung-authorized service center instead. If your Samsung phone is still under warranty, then availing the warranty would be better.
Hope this helps!
Please check out our YouTube channel to view more tutorial and troubleshooting videos for popular iOS and Android devices.
You Might Also Want To Read: