This post will walk you through configuring the network settings on a Samsung Galaxy phone to manually connect to a preferred network. Here's a quick guide to disable automatic network selection on Galaxy a23 5g.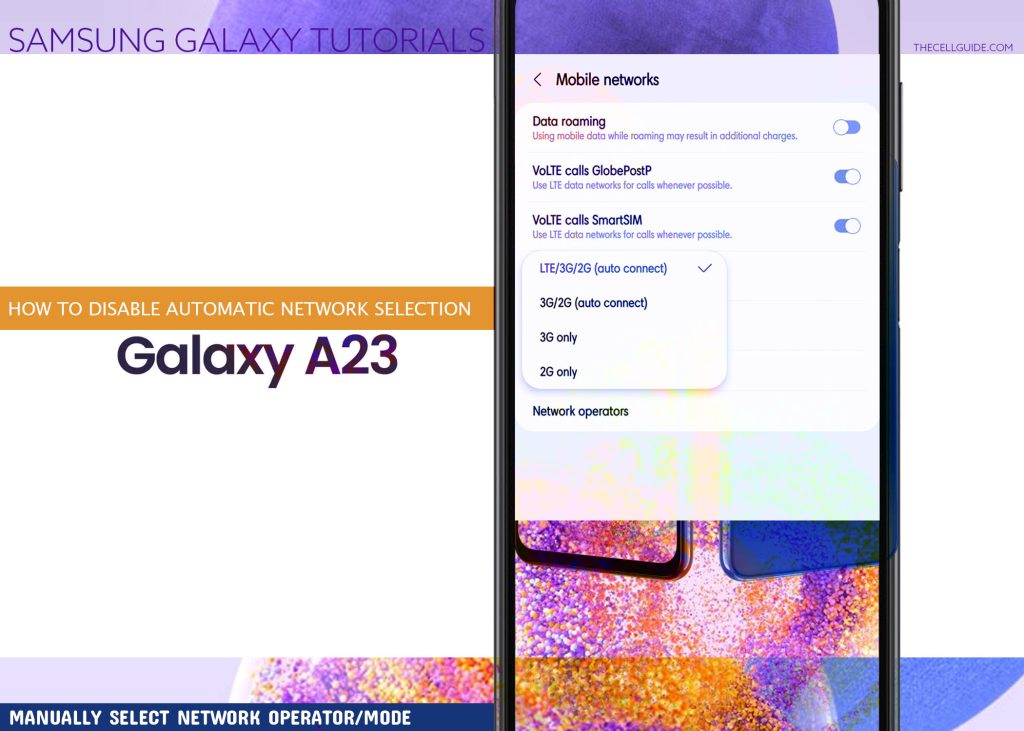 5G Network Technology
Most of the recently released smartphones, especially those coming from leading brands like Samsung already have 5G support.
5g is the fifth-generation cellular network technology that offers smartphone users to gain more advantages.
With a 5g network, the device is expected to deliver high speed connections, superior reliability, increased capacity, more bandwidth, less tower congestion and low latency. Such has a great impact on digitized logistics, reliable transportation, communication and other aspects.
The main downside of 5g however, is that its limited global coverage. This means that the 5g network is only available in specific locations for now. This therefore denotes that only those areas with a 5g network can benefit from the service.
Aside from limited global coverage, 5g also won't travel as far when compared to 4g despite its high speed. In addition, the presence of tall buildings and trees and even heavy rain may likewise interfere with the 5g network coverage which could result in various network connectivity issues. Unless more towers for 5g coverage are built, such problems are inevitable.
If you're experiencing network problems with your 5g smartphone like the Samsung Galaxy A23, disabling automatic network selection and manually selecting a different network than 5g will likely fix it.
To give you some input on how to access and configure this network settings on your Samsung Galaxy phone, I've mapped out a simple walkthrough in this context. Feel free to refer to this tutorial whenever you need help.
Steps to Disable Automatic Network Selection on Galaxy A23 5g
Performing the following procedure will turn off the automatic network selection feature of your Samsung phone, allowing you to manually select a preferred network (other than 5G) to connect to.
These steps are based on the interface of the Galaxy A23 device but are likewise applicable when configuring the same cellular network settings on other Samsung phones for as long as they're running on the same Android with One UI OS version.
Start whenever you're all set to manage your phone's cellular network configurations.
Step 1: Open the Settings app to get started. Just find and then tap on the Gear icon from the Home screen or Apps tray of your phone.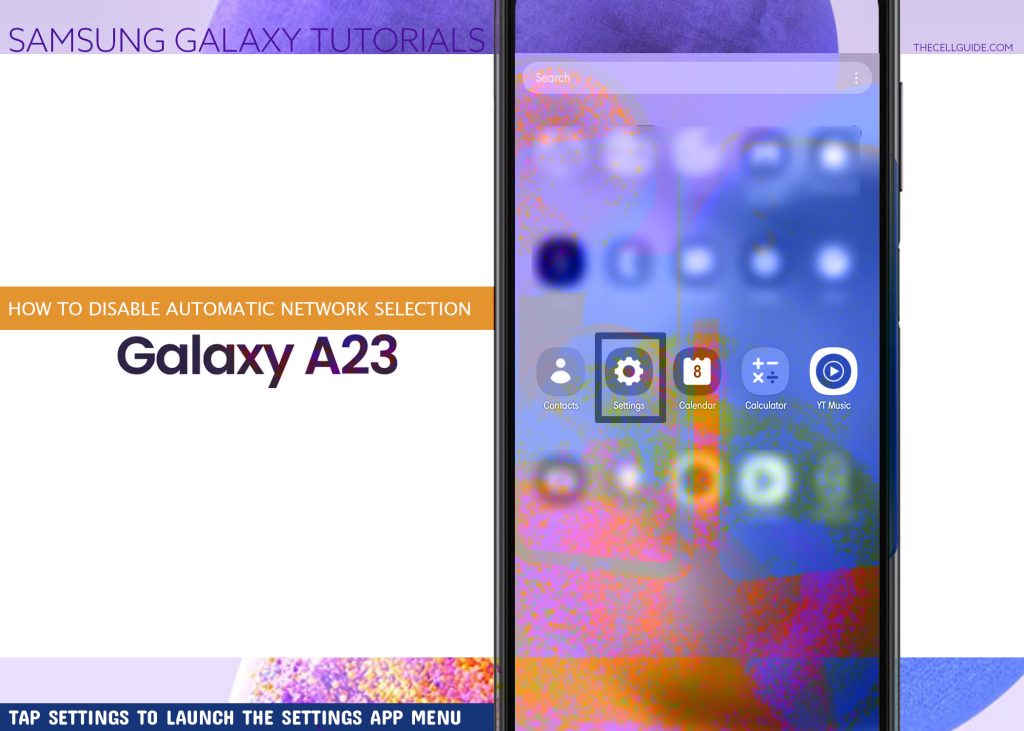 Step 2: While in the main settings menu, tap Connections. Doing so will load up another menu with inbuilt connectivity features.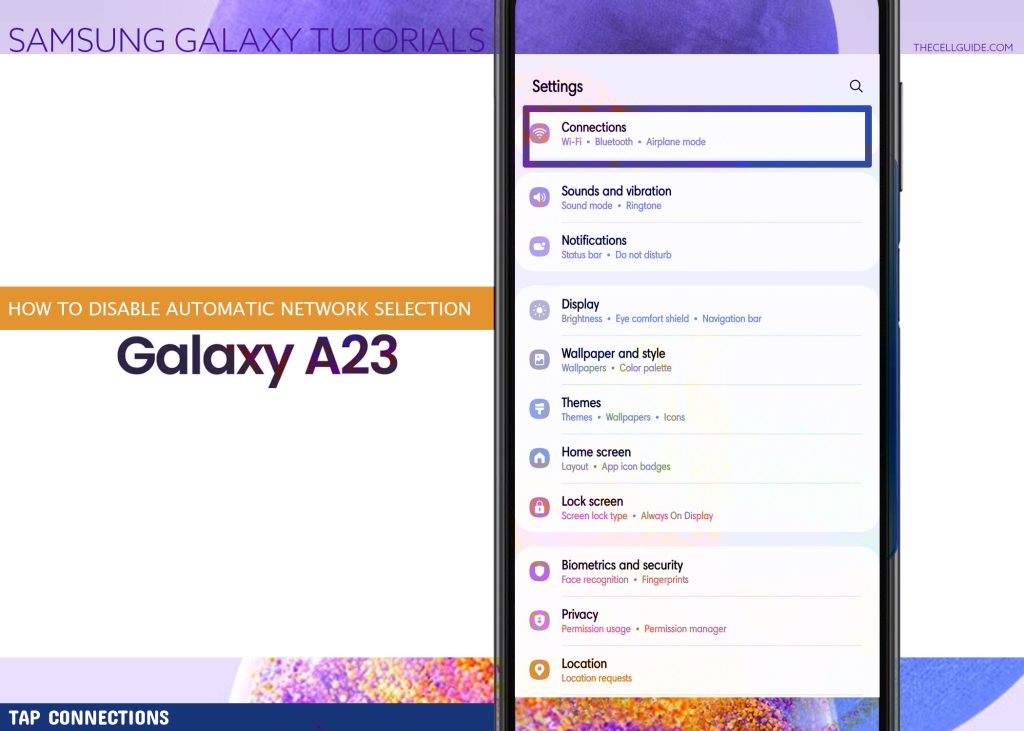 Step 3: Tap Mobile networks to proceed. The Mobile networks menu opens next. Here you will see a list of cellular features supported by your phone including data roaming, VoLTE calls, network mode, access point names and network operators.
Step 4: Tap Network operators to continue.
Step 5: On the next screen, turn off the switch next to Select automatically. Doing so will let your phone scan and choose the best mobile network available for you. Just wait for the network scanning to finish and then select from a list of available networks.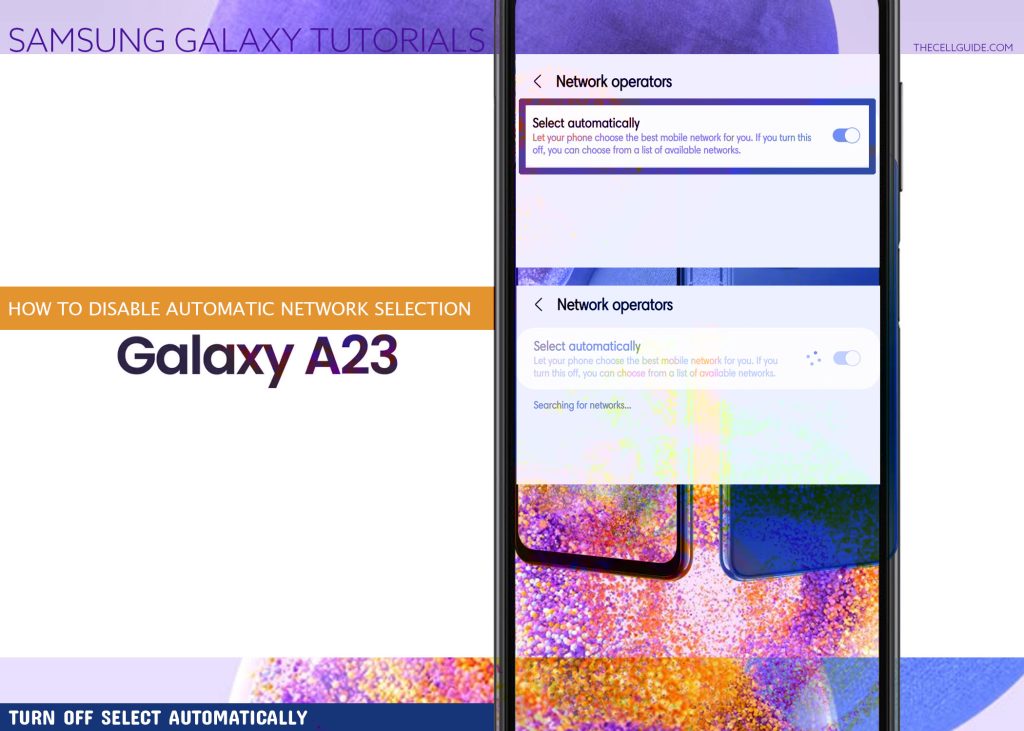 Step 6: To change the current network mode, return to the Mobile networks menu and then tap Network Mode.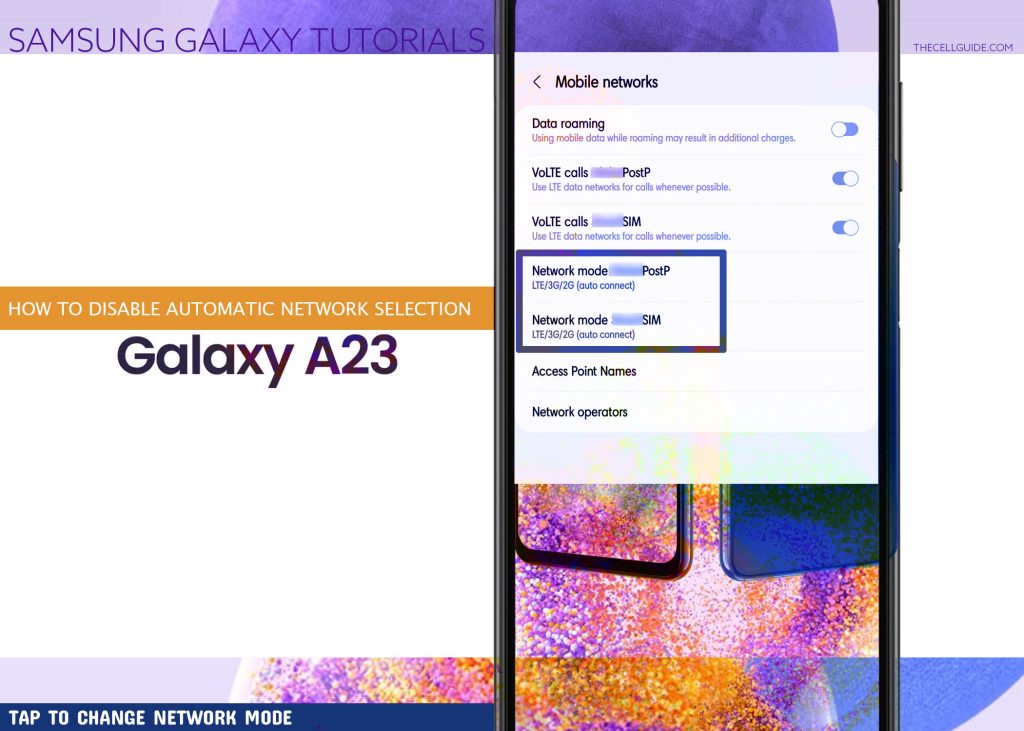 Step 7: On the pop-up menu, you will see available network modes for your device. Just tap to select your preferred Network Mode.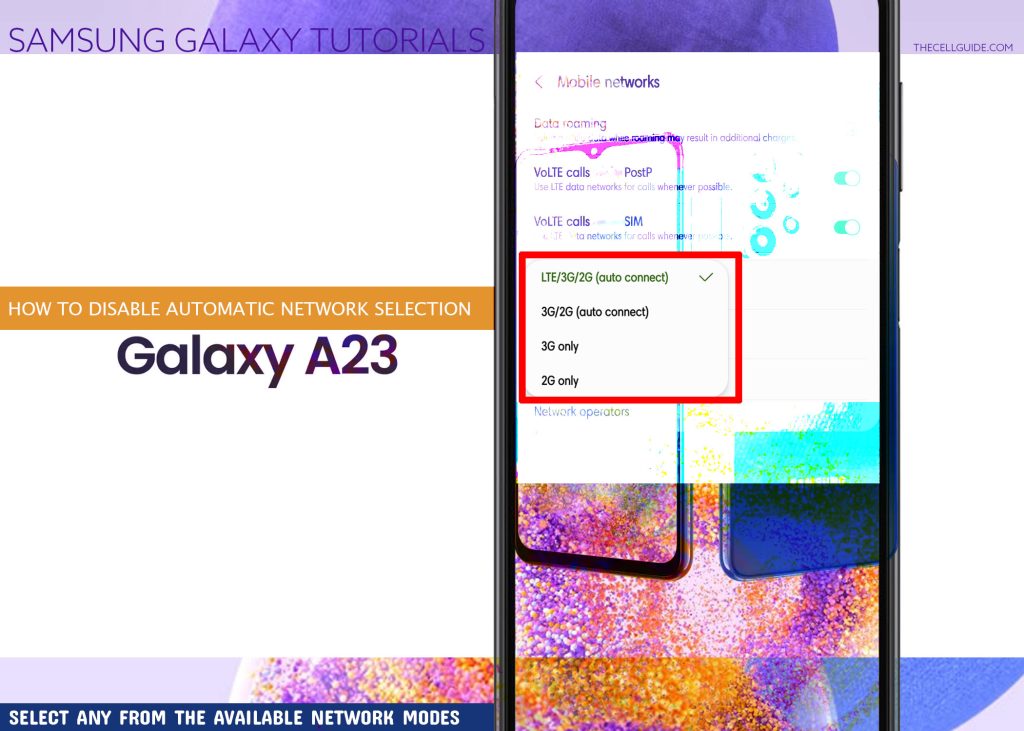 Quick Note:
Available network modes may vary based on your current location and the phone's cellular network support.
Should you wish to revert back to the automatic network selection, just toggle to turn on the Network operator switch to Select automatically.

When to Manually Select a Network Mode?
Switching between manual and automatic network selection is recommended when roaming, especially when your destination location does not support a 5G network.
The same thing when using your phone in a low reception area and you're having issues getting a decent signal. Reverting the network mode from 5G/4G to prior modes like 4G/3G/2G or whatever is available.
If your device is experiencing network issues and you're unable to change the network mode, try to restart the device and see if that yields a positive result.
Removing and reinstalling the SIM card might also help as it can refresh the cellular network system of the device.
If none of that works, then you better reach out to your network service provider for further assistance.
Hope this helps!
Please check out our YouTube channelto view more tutorial and troubleshooting videos for popular iOS and Android devices.
You Might Also Want To Read: