Are there any apps on your new Samsung Galaxy phone that are misbehaving or the device itself is acting up? If that is so, then clearing cache and data from that app might be able to fix it. This post highlights the steps so read on if you need some input on how to clear app cache and data on Samsung Galaxy S22.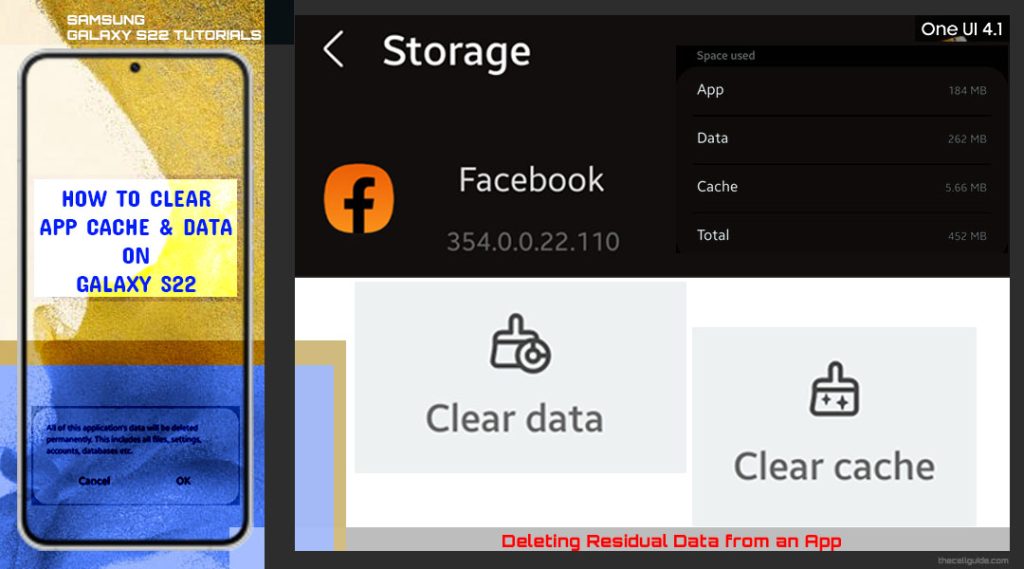 Clear Cache and Data
One way to keep an app free from any corrupted data fragments that eventually results in unexpected errors is to clear its cache. Every time you open and use an app, temporary files are accumulated in the app's cache. These temporary files or cached files are kept for re-use by that application. As a result, loading of the same data for that app will be faster.
However, caches also take up storage. Aside from memory consumptions, cached files may also trigger some conflicts especially when some of these residual files get corrupted. When this happens, the app would become quite unstable, slow or not working properly.
This is when clearing app cache and data is deemed necessary.
Clearing these cached files will clear out all accumulated temporary data from the app's memory and thereby allows the app to start clean.
Any files and user data saved on the phone's internal storage won't be affected so you won't lose any important content and documents.
For those who are new to the OneUI 4.1 interface in which the Galaxy S22 is running on, I've mapped out a simple walkthrough as follows.
Steps to Clear App Cache and Data on Samsung Galaxy S22
The following steps depict the actual process of clearing temporary data from an app on the new Samsung Galaxy S22, S22+ and S22 Ultra. These steps are also applicable when clearing app cache and data on other Samsung phones that are running on the same OneUI version.
Actual screens and menu items may vary between device models and carriers so expect some slight differences on every device's user interface.
Feel free to start whenever you're all set to clear out residual files and data from a certain app on your new Samsung device.
Step 1: Go to the Home screen or Apps viewer then tap Settings to launch the Settings app. A list of all built-in settings and features will be displayed.

Step 2: While on the Settings menu, scroll to find and then tap Apps. A list of all pre-installed and downloaded apps will load up on the next screen.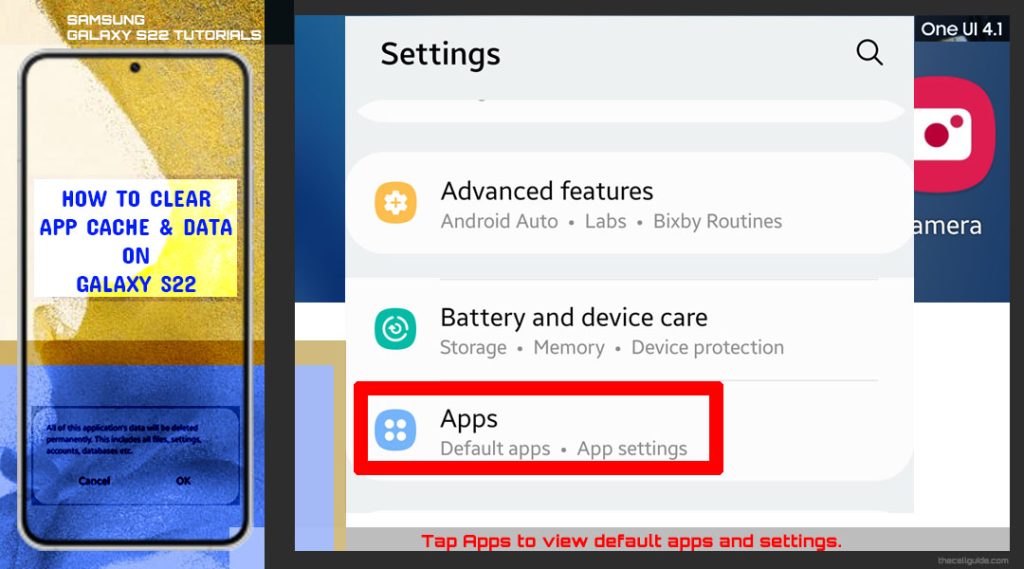 Step 3: Find and select the app that you'd like to clear cache and data from. You can use the Search box on upper part of the Apps screen then enter the name of the app. To proceed with this demo, let's use the Facebook app as an example.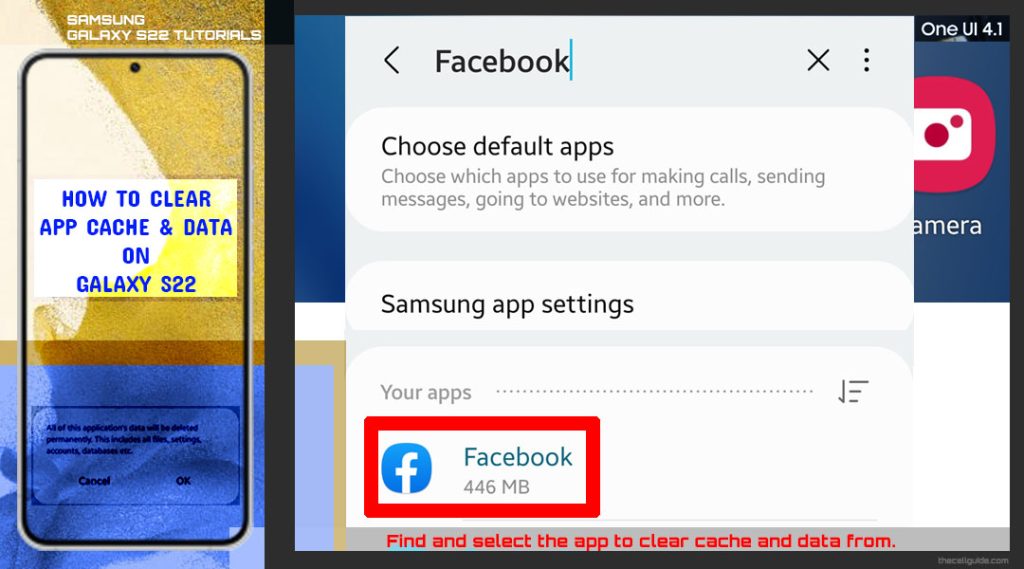 Step 4: While on the app info screen, find and tap Storage. More details about the app's storage consumption will be displayed. Beneath the screen, you will see the clear cache and clear data commands.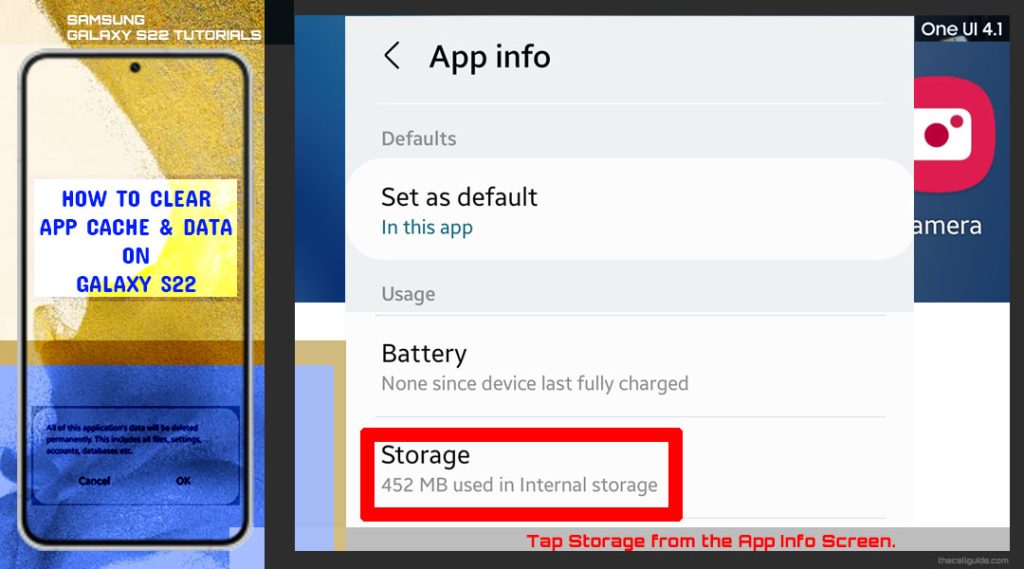 Step 5: To clear the app's cache, tap Clear cache. Doing so will get rid of residual files that could be slowing down the app or making it unstable.

Step 6: To clear all saved data for the app, tap Clear data and then tap OK to on the warning prompt to confirm. The app resets to its factory default state. You will also be logged out from your Facebook account afterwards so you need to re-enter your login credentials the next time you open Facebook.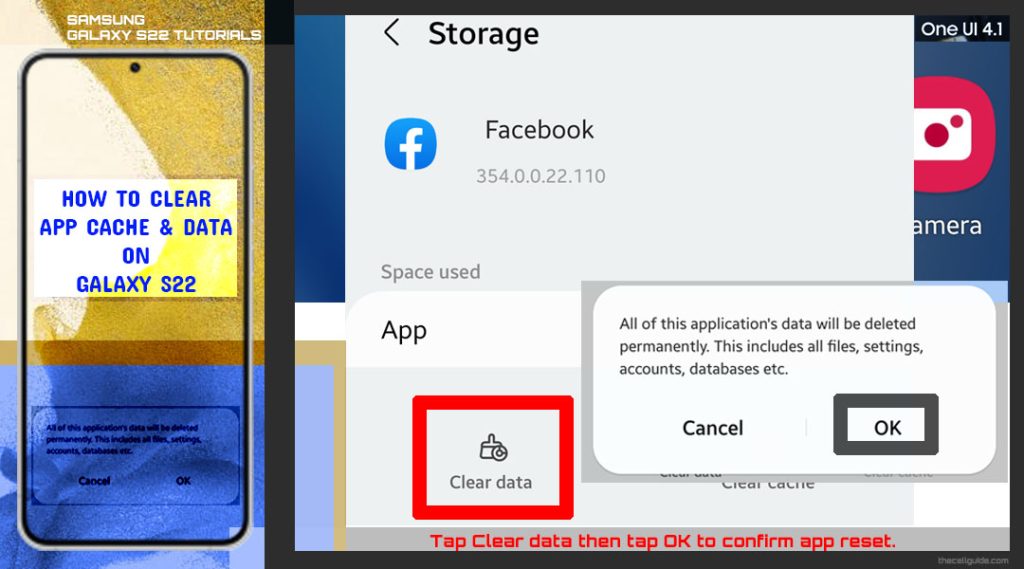 Important Notes on Clearing App Data:
It's also worth noting that clearing the app's data will reset the app and bring it back to its factory default settings.
This means that any personal settings saved on the app will permanently be deleted and that includes all files, settings accounts, databases and other added information in that application. In apps requiring logins, clearing data from those apps will likewise delete all your account credentials and thus, re-entering the registered username and password will be necessary for you to access and use the app again. This action is not irreversible so proceed only if needed.
Common Issues requiring Clear Cache and Data
Clearing app cache is often used among other potential solutions when dealing with random in-app glitches in Android phones. You can perform this command to fix unresponsive apps or when any of your apps is slowing down, not responding, freezing or crashing randomly.
Clearing app data on the other hand is usually carried out when dealing with app loading issues like when the app fails to load up or crashes upon launch.
Performance issues in Android devices like when the device is slowing down, randomly freezing, crashing or rebooting by itself due to low memory are usually dealt with by clearing system cache or wiping cache partition from the Android recovery menu.
You can make use of these commands whenever you need to optimize your device storage for better, faster and stable system performance.
Hope this helps!
Please check out our YouTube channel to view more tutorial and troubleshooting videos for popular iOS and Android devices.
You Might Also Want To Read: