If you can 't use your Instagram on your iPhone as it keeps on crashing, this post is meant for you. Find out how you can resolve the iPhone 12 with Instagram keeps crashing on this article. Read further for more details.
How to Resolve Instagram that Keeps Crashing on iPhone 12
Apps would normally encounter problems as we use it over time and the most common problems that it would produce is a crashing issue. This is either due to a bug or a simple system glitch on the device. You would also encounter app crashes if the developers are performing some updates and tests it on the app.
What you will find below are some quick solutions that are meant to address iPhone 12 with Instagram keeps crashing. Perform them properly and check if the issue on your device will be resolved.
First Solution: Close Background Apps and Restart the iPhone 12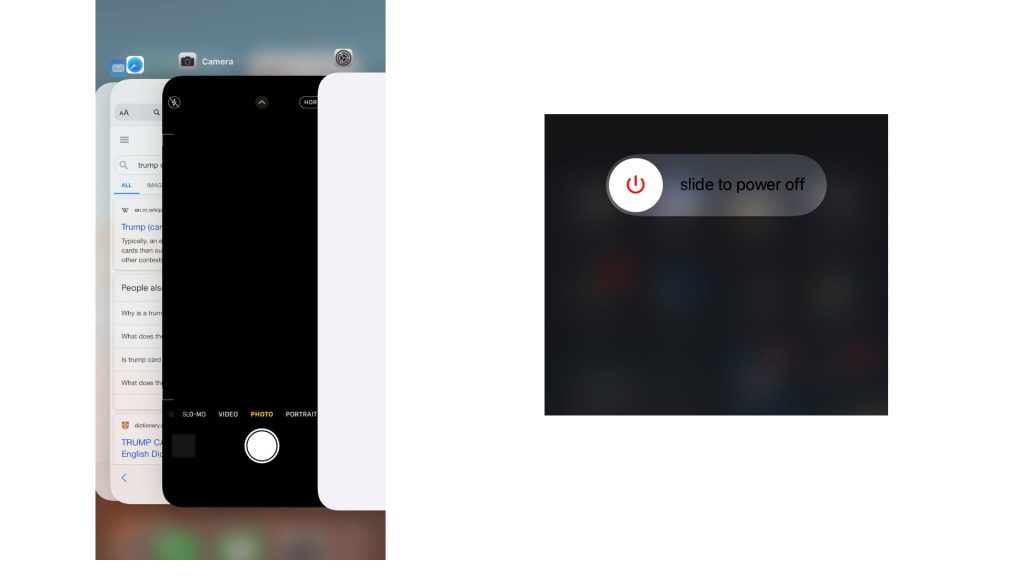 Apps that are kept on the background could go rogue and may inflict glitches to other apps on the device. It is also important to close all background apps after using them to free some RAM on your phone and avoid further issues, like crashing, from occurring. If you haven't close the background apps yet, then do it now:
Swipe your finger up and then pause from the Home screen.
Swipe left or right to navigate through the apps preview.
Then swipe up on each app's preview to close individual background apps.
After closing the background apps, make sure to refresh your phone through a reset to ensure proper performance and eliminate minor glitches that may have been causing the Instagram app to keep on crashing.
Press and hold the Power/Side button and either of the Volume buttons simultaneously for a few seconds.
Release both buttons once the Slide to Power off prompt appears on the screen.
Drag the Power off slider to the right to turn off your phone.
After 30 seconds, press and hold the Power/Side button again until you see the Apple logo.
After restarting the device, enable your WiFi or Cellular Data before opening the Instagram app and check if it functions normally.
Second Solution: Check for App Updates on iPhone 12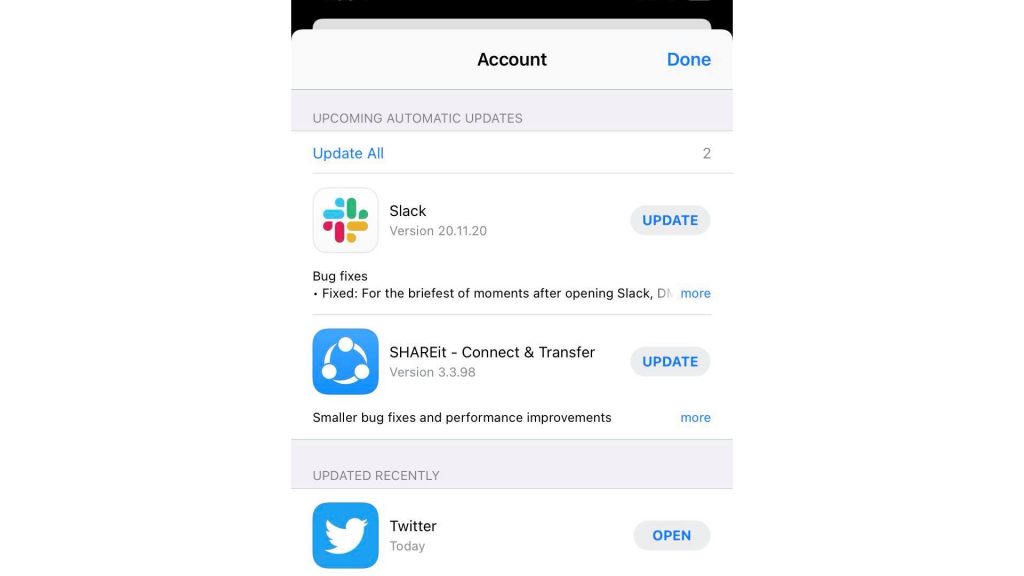 Most of the issues encountered on the apps are due to outdated app versions. If the apps are not updated, they might contain some bugs that affect other app's performance and result in app crashes. Installing app updates not only improves their performance but would also implement necessary patches to fix reported app problems.
From the Home screen, tap on the App Store to open it.
Tap on Today tab at the bottom-left corner.
Then tap on the user profile icon on the top right corner of the screen.
You should see the account details.
Scroll down to the Available Updates section.
Tap on Update next to the app to update individual apps.
Tap on Update All to update all apps simultaneously.
Aside from app updates, you can also check for an iOS update. This will ensure that your device runs on its optimal performance and helps in resolving certain problems just like Instagram that keeps on crashing with your iPhone 12.
Access Settings from the Home screen.
Go to and select General.
Tap on Software Update.
Wait for the "Checking for Update" prompt to complete.
If there's an available software update, read its description. Tap on Download and Install to apply the update on your device.
After installing the updates on your phone, just check if your Instagram app is still crashing or not anymore.
Third Solution: Reset Network Settings on iPhone 12
As you might know, Instagram is an online service that uses internet connection on the device. If the network configurations on your iPhone 12 have been invalidated due to manual input of network settings such as WiFi and APNs, it may result in relevant symptoms to occur. To clear this out, you will need to revert all network settings to their default values and options without erasing your personal data through a reset network settings procedure.
Access Settings from the Home screen.
Tap General.
Scroll down to and then select Reset.
Tap the Reset Network Settings option.
Enter your device passcode once prompted.
Then tap to confirm network settings reset.
Your iPhone would normally restart by itself after resetting the network details. Once it has restarted, enter your WiFi password to connect to the Internet or ask for proper APN configuration from your carrier if you are going to use cellular data for your internet service. Once you are connected to the internet, check Instagram if the crashing problem has been resolved already.
Fourth Solution: Uninstall and Reinstall Instagram App on iPhone 12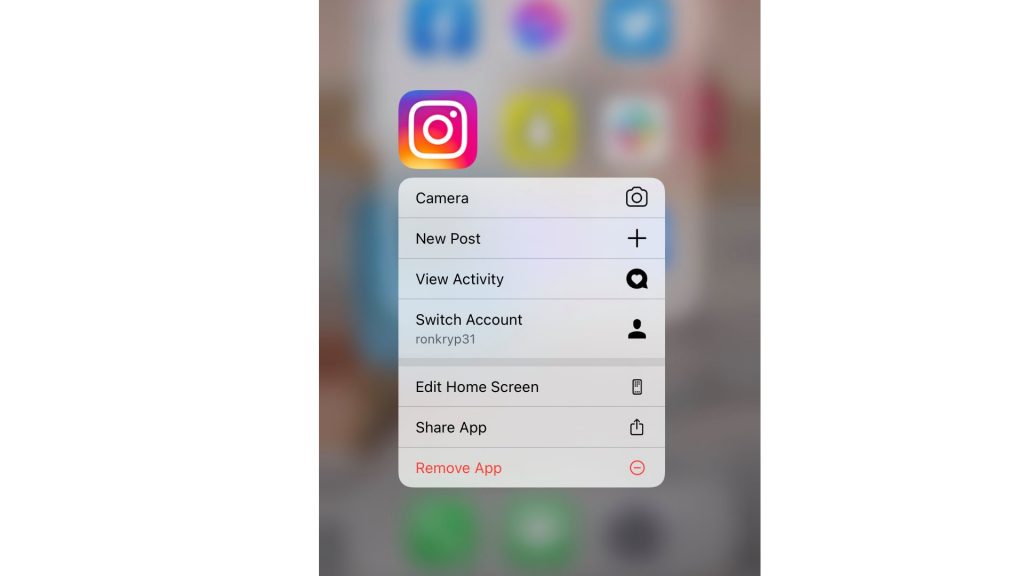 If the problem persists, you may need to remove the app to erase those in-app glitches that may have been directly affecting Instagram's performance and cause it to keep crashing on your iPhone 12. Your best option to do this is by installing and reinstalling the Instagram app on your iPhone.
From the Home screen, tap and hold on an app icon until the icons start jiggling.
Tap the X on the app you want to delete or select Remove App from the options.
Select Delete to confirm the deletion of the selected app.
Perform a restart on your iPhone.
After the reboot process is done, open the App store from the Home screen.
Tap on your profile icon then tap on Purchased.
Tap the Not on This iPhone tab.
Select the app that you want to reinstall on your device.
If you don't see the app from the selected tab, try switching to All tab.
After reinstalling the Instagram app, check its functionality if it works properly.
Fifth Solution: Erase All Contents and Settings on iPhone 12 
Your next step if all else fails is to delete the other third-party apps and other files on your phone that may have been causing the problem. This procedure is like a total clean up on the device and giving it a whole new performance. To start this process, make sure to have a backup for your important files and data.
To create a backup via iTunes:
Prepare a Mac or Windows computer with the latest iTunes installed.
Connect your iPhone to the computer using the Apple-supplied USB/lightning cable.
Open iTunes on your computer. Then allow iTunes to sync with your iPhone and backup files.
If backups are ready, then you may proceed with a factory reset:
Access Settings from the Home screen.
Tap General.
Scroll down to and then select Reset.
Tap the Erase all contents and settings option.
Enter your device passcode once prompted.
Then tap to confirm all settings reset.
Once the reset process has been completed and the iPhone 12 has been set up properly, it is time to test if your Instagram still keeps crashing or the problem has been rectified already.
Still Getting a Crashing Problem on Instagram with iPhone 12
If your Instagram still crashes on the iPhone 12, you will need to coordinate this problem with both Instagram support and Apple support. Just provide them the details including the steps that you've taken to address this crashing issue with the app.
Also Read: How to Fix Alarm Not Working on iPhone 12
We also have a Youtube channel that you can visit anytime you need to watch troubleshooting videos. Feel free to subscribe and don't forget to give our videos a thumbs. Thank you.