This post will teach you how to execute the kill app processes or force stop command to forcibly quit or end apps that went rogue and stopped working on your Samsung smartphone. Read on to learn how to force stop app on Samsung Galaxy S21.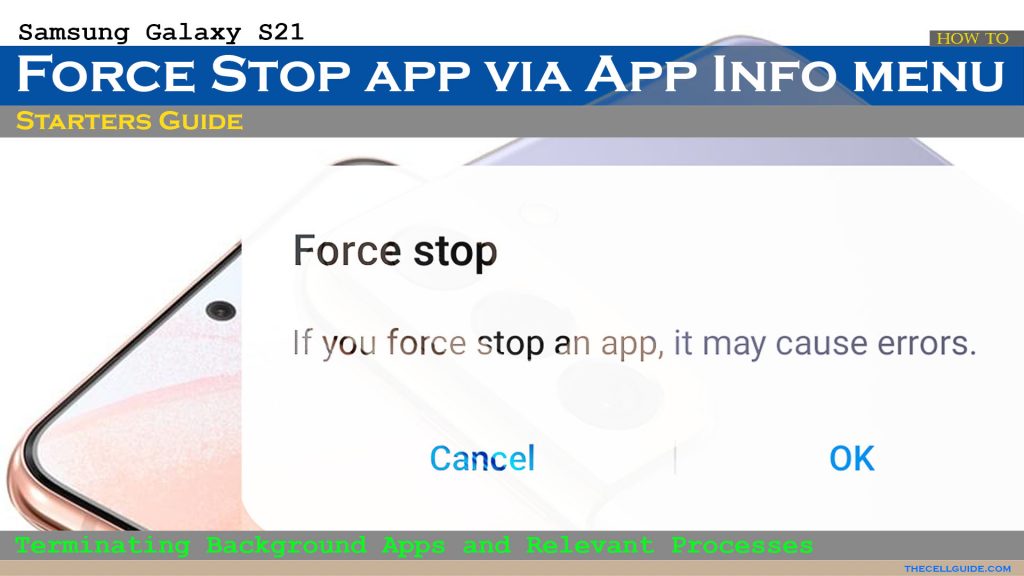 Force Stop Command Overview
As the name implies, force stop is a built-in command to forcibly quit or end an application. This command is present in both iOS and Android smartphones.
Triggering the force stop command is usually deemed among the effective solutions to in-app glitches including random app freezes and crashes.
It's also deemed among other battery-saving workarounds whenever a device is experiencing massive power drain.
Aside from the integrated force stop command in individual applications, you can also force stop all running apps using the End All command from the Apps switcher. Doing so will immediately terminate all foreground and background processes related to certain applications.
When to Force Stop an App?
When load up or use an app on your phone, that app remains open and running in the background unless you end or close them from the apps switcher.
While keeping apps running in the background is beneficial in terms of multitasking or switching between multiple applications, they can also end up causing conflicts to other apps and system services.
It turns out that leaving more apps open and running in the background is one of the factors that can result in performance-related issues such as random lags, freezes and system crashes.
This is when the force stop and end all apps commands come into play. Battery draining issues tied to rogue apps can also be addressed by the force stop command on individual applications. Although the result isn't that significant, force stopping battery-hogging apps does save power on your phone.
Executing the force stop command is only recommended when an app is malfunctioning. Please note that there's no way to undo a force stop. That said, the action cannot be reversed once an app has been force-stopped. To relaunch the force-stopped application, you will need to manually open the app.
Easy Steps to Force Stop App on Samsung Galaxy S21
The following steps are also applicable when force stopping apps on other Samsung Galaxy phones with the same Android or One UI version with the Galaxy S21. Actual screens and menu items may vary between device models and wireless carriers so expect some slight differences on the actual user interface.
Feel free to start whenever you're all set.
Step 1: To get started, tap the Settings icon from the Home screen or Apps screen to launch the Settings app menu.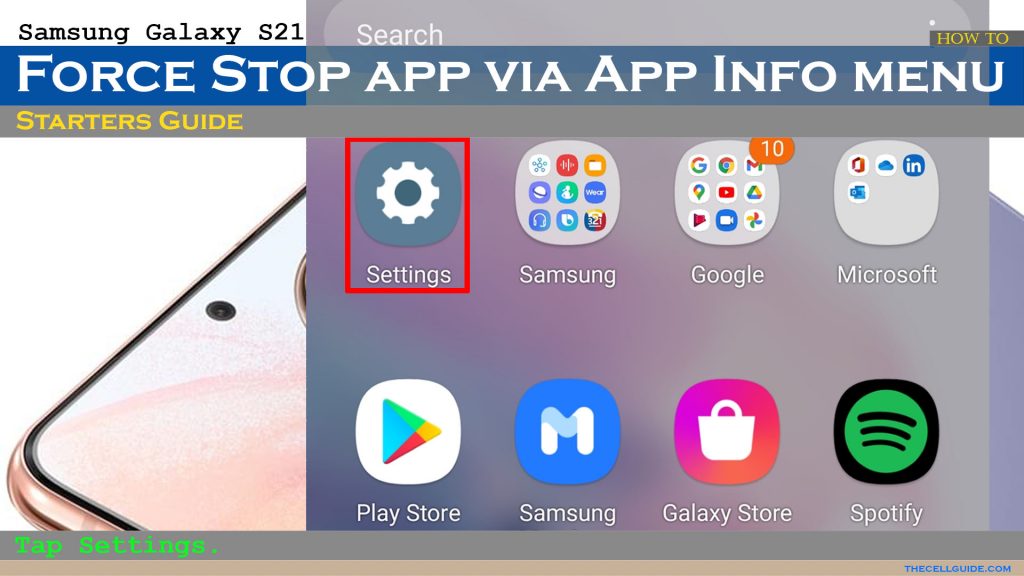 Step 2: While on the Settings menu, tap Apps. Doing so will launch another window highlighting all downloaded and built-in apps.
If the app doesn't appear in the list, then you may have to turn on the switch to Show system apps switch. You can also filter and sort icons for better viewing.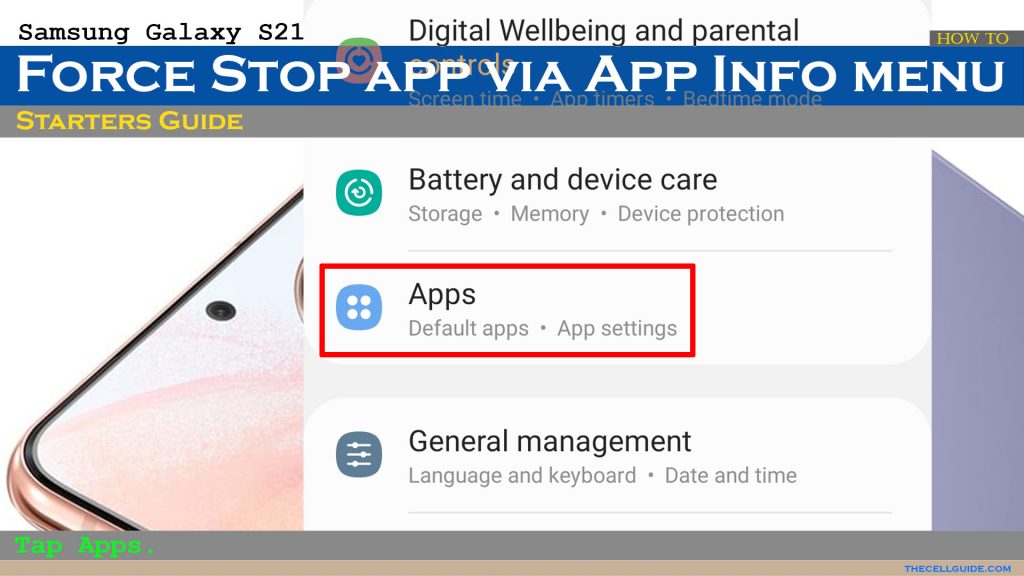 Step 3: Select the app that you'd like to force stop. Just tap on the name of the app.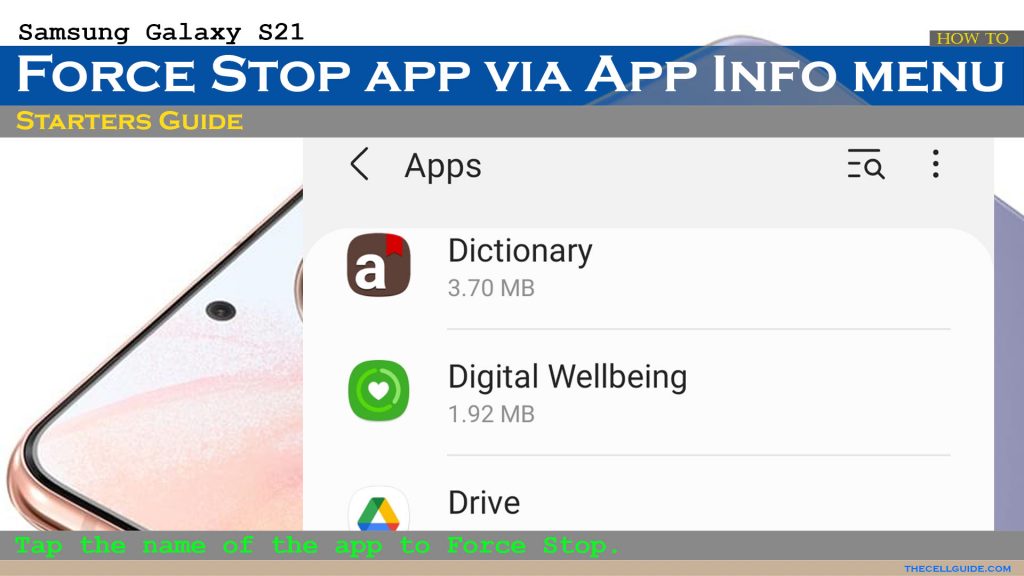 Step 4: While on the app's info screen, scroll down to the bottom and tap Force Stop.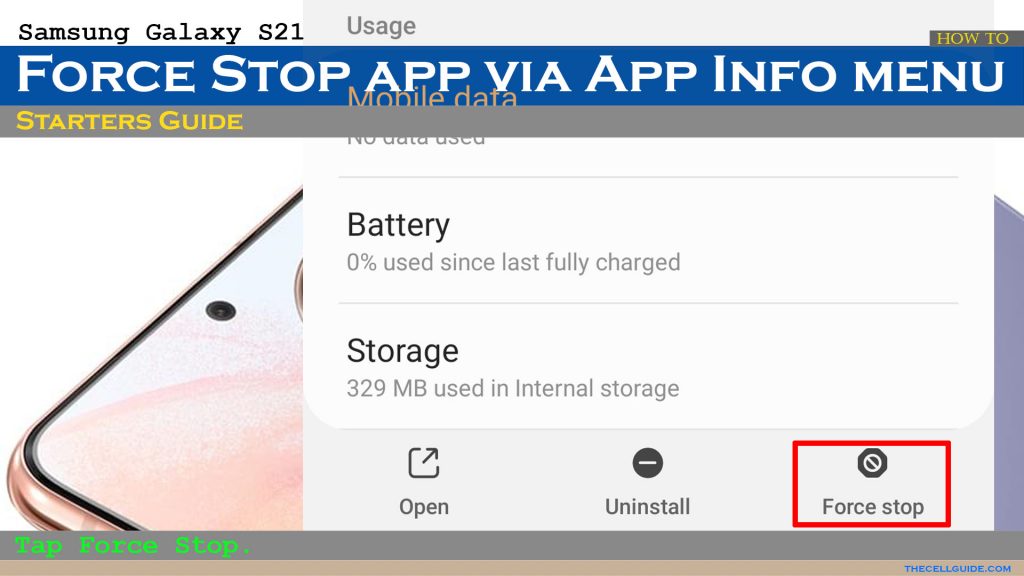 Step 5: Read the pop-up message and then tap OK to confirm.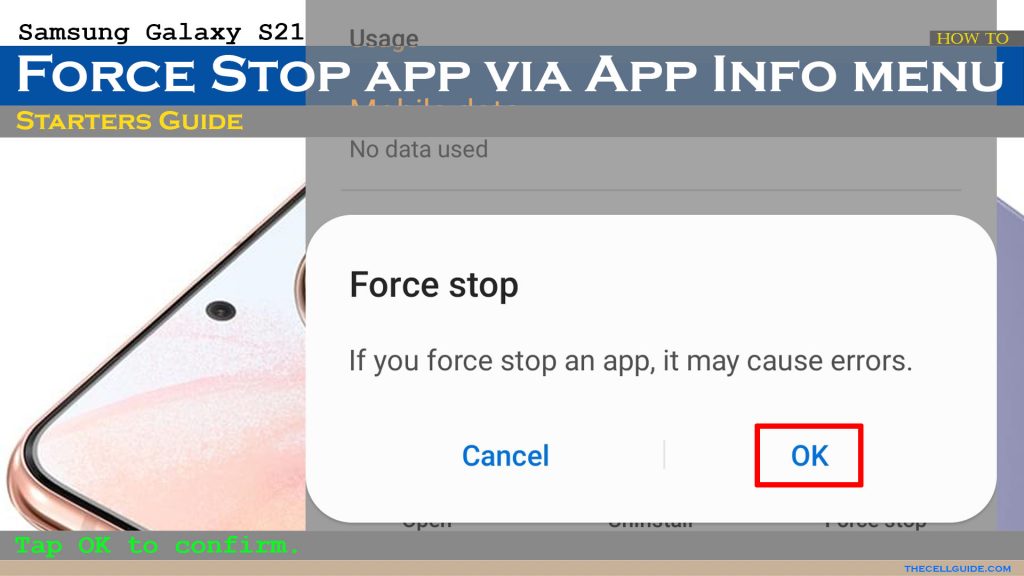 That should forcibly end the app and terminate other relevant processes for that application.
To force close other apps individually, just find and select the desired application and repeat the same steps to execute the Force Stop command from the Apps info screen.
End All Background Apps At Once
Alternatively, you can tap the Recent apps icon from the bottom of your Home screen and then swipe up and hold to get to the multitasking pane. Here, you will see all open or running apps.
To terminate all running apps at once, just tap the End all button.
Does Force Stopping App Deletes Data?
Force stopping an app does not affect any saved information on the phone storage so it won't delete user data. However, there's a chance that unsaved data will be deleted depending on the foreground and background processes that are terminated within the app.
View Background Apps on your Galaxy S21
If you've enabled the Developer Options menu or Developer mode on your Galaxy S21, you can use it to view which apps are running in the background.
To do this, simply head over to Settings-> Developer Options-> Processes. 
On the succeeding menu, you will see which processes are still running along with the used and available RAM. Apps that are using up RAM are also displayed.
And that's all about force stopping an app (force close apps) on the Samsung Galaxy S21 smartphone and other Android devices.
Hope this helps!
Please check out our YouTube channel to view more tutorial and troubleshooting videos for popular iOS and Android devices.
You Might Also Want To Read: