This post will help you deal with a problem on the iPhone 13 slow internet connection. Read on to find out what makes your internet connection so sluggish and how to fix it.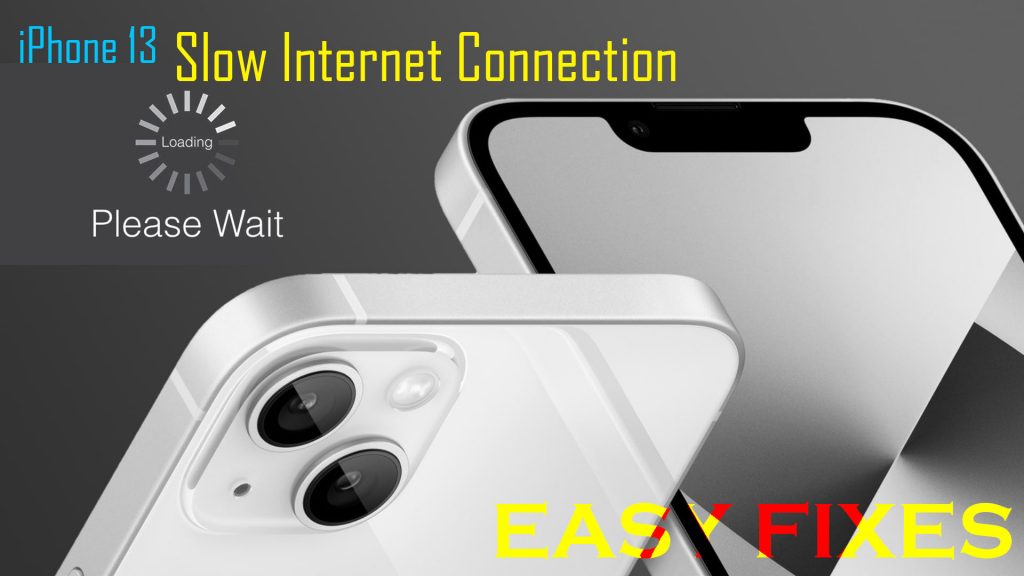 Slow browsing is when your internet connection is way below the average internet speed you're supposed to get based on your data subscription/plan. Such problems can occur not just in computers but also in mobile devices due to several reasons.
The quickest way to test your current internet speed is through online speed test platforms like speedtest.net.
If the upload and download speeds are way too low compared to your actual internet plan, then that denotes an issue on slow internet.
Why is your iPhone 13 internet very slow?
To help you eliminate every possible cause, I've summed up the common culprits as follows.
1. Browser problem
This is when the problem only occurs when using a certain browser. Perhaps, the browser app is experiencing some minor glitches and so it's currently unstable. To determine whether or not the problem is isolated to your browser app, try running other browsers or online apps like YouTube to see if there's a difference on the loading speed.
2. Software glitches
Random software glitches transpiring on your iPhone system may also affect its internet functions, resulting in atypical symptoms like slow browsing.
Aside from errant apps, wifi settings that are not properly configured are also among other factors that you should consider looking into.
3. Faulty updates
Slow internet connection that instigates following a software update installation is more likely due to some update bugs. The same thing could happen if the recent update automatically overrides the network settings on your iPhone and results in some problems with internet-related services. In this case, slow browsing manifests as a post-update problem that often requires a fix patch or temporary workaround.
4. Modem/router issues
Like any other electronic devices, modems and routers also experience random firmware issues. When this happens, internet connectivity issues begin to manifest. The same thing can happen if the modem or router in use has some sort of hardware damage.
5. Network outages
Internet problems tied to network outages like a scheduled maintenance or unexpected technical difficulties and line problems in the network base are also inevitable. When things like this happen, you may experience slow internet or worse, won't have an internet connection at all. Nonetheless, these issues are just temporary and usually don't last long.
6. Hardware damage
The worst possible cause is hardware damage on the phone. This is most likely the underlying cause if a slow internet problem started after you accidentally dropped the phone or got it wet.
The same thing can happen if the modem or router is damaged.
Troubleshooting iPhone 13 slow internet connection issue
Now that you've already known the possible triggers, you can start ruling them out individually. And to give you some input on what to do next, I've mapped out some of the highly recommended solutions.
First solution: Restart your iPhone.
If your internet connection was working perfectly fine and then suddenly it became so slow, chances are that your iPhone is experiencing some random software glitch that adversely affects your internet connection.
The simplest yet most effective way to fix random system glitches is a soft reset or iPhone restart. If you haven't already, then do so with these steps:
Simultaneously press and hold the Side button and either Volume buttons until the sliders appear, then drag the Power Off slider.
Alternatively, you can shut down and then restart your iPhone by going to Settings-> General menu and then drag the Shut Down slider to power off the device.
After a few seconds, press and hold the Side/Power button until the Apple logo appears.
Performing a soft reset or iPhone restart can fix various types of software issues including a problematic browser application.
It doesn't affect any saved information so you won't lose any important data in the process.
Second solution: Optimize your internet connection.
No matter how good your internet service provider is, there's always an instance when the internet connection suddenly drops or stops working as intended. In fact, facing internet connectivity issues is inevitable in mobile devices.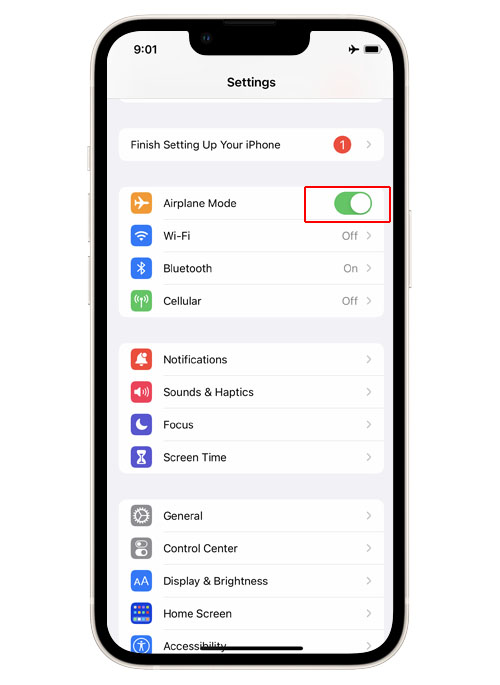 But the good thing is that most of these transpiring issues are just minor and therefore can easily be rectified by tweaking the phone's wireless system.
A common suggestion is to turn the Wi-Fi off for a few seconds and then turn it back on again. If you're on mobile data, turning your iPhone's cellular data feature off and on is recommended.
To do this, go to Settings-> Wi-Fi menu and then toggle the Wi-Fi switch to turn the feature off and on again.
For Cellular Data, go to Settings-> Cellular menu and then toggle the switch to turn Cellular Data off and on again.
Try and see if your internet connection improves after doing this trick.
Another way to refresh and optimize wireless internet connection on the iPhone is through the Airplane mode toggle. Here's how:
Go to Settings-> Airplane mode menu and then toggle to turn the Airplane mode switch off for a few seconds and then turn it back on again.
This gives your iPhone's wireless features a simultaneous restart and thereby corrects any minor flaws from the iOS network system.
Third solution: Restart (power cycle) your modem/router.
To rule out firmware issues from the wireless router or modem system that slows down the iPhone's internet connection, restarting the modem or wireless router is recommended. This method is also known as a power cycle on the network equipment.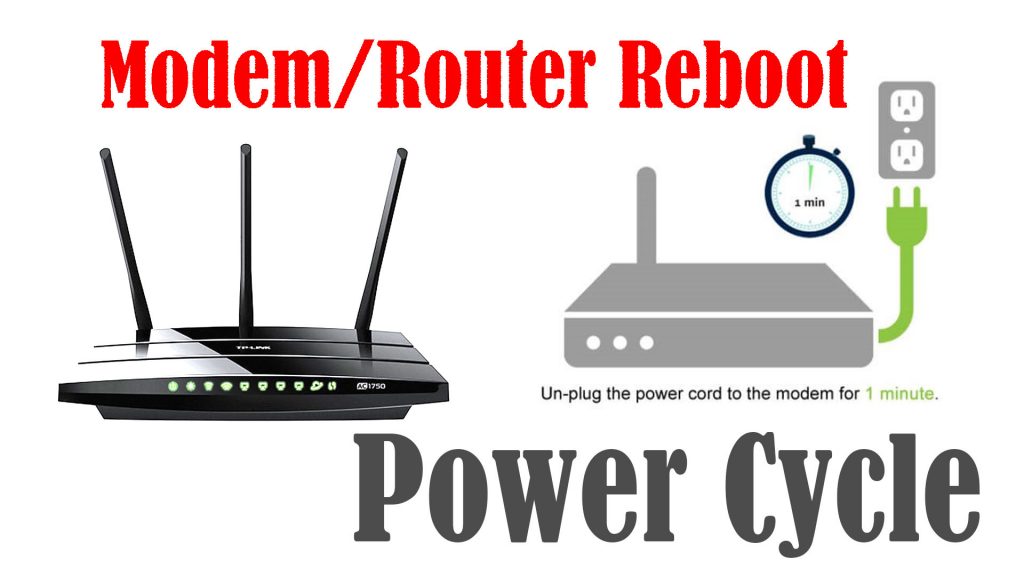 Here's how it's done:
Turn off the modem/wireless router as you normally do.
While it's powered off, unplug its AC adapter from the power source and keep it unplugged for about 30 seconds to 1 minute.
After the elapsed time, plug it back in then turn it back on.
Wait for all the modem light indicators to become stable and your iPhone should re-establish Wi-Fi signal reception.
Verify and ensure that your device is connected to the correct Wi-Fi network if it is, try to launch your browser and see if the slow browsing issue is fixed.
Fourth solution: Forget then re-add Wi-Fi network.
If your internet connection is very slow and you've got several Wi-Fi networks saved on the device, chances are that your iPhone was set to auto-connect to Wi-Fi. This therefore makes it switch between Wi-Fi networks whenever the current network is unstable. When this happens, internet connectivity issues may occur including slow internet connection.
To clear this out, forget all unused Wi-Fi network on your phone with these steps:
Go to your Home screen then navigate to Settings-> Wi-Fi menu.
Make sure that the Wi-Fi switch is turned on.
Scroll down and select your Wi-Fi network.
Tap the information (i) icon next to the name of your Wi-Fi network (SSID).
Then select the option to Forget this Network.
If prompted, enter your passcode to proceed.
And then tap the option to confirm that you want to forget the Wi-Fi network. The Wi-Fi network will then be removed from your device.
Repeat the same steps to forget all other saved Wi-Fi networks that you're no longer using.
If there's no other saved Wi-Fi network, just forget the Wi-Fi network and then add it back. It should help fix slow internet connection issues tied to a corrupted Wi-Fi network in use.
Fifth solution: Reset network settings.
For recurring network connectivity issues, resorting to resets can be deemed among the last options. Thus, you may go for a network settings reset if the problem continues up to this point.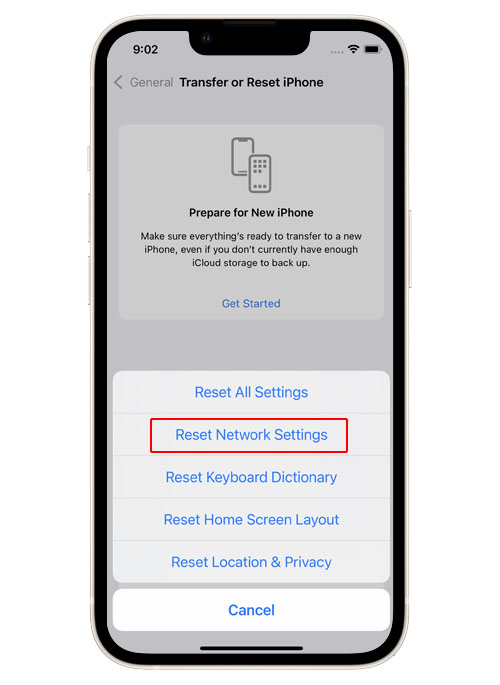 Reset network settings is an iOS reset command that works by deleting all existing network settings including network overrides from recent updates, saved Wi-Fi, Bluetooth connections, APNs, VPNs, and other relevant information. As a result, default network values and options are restored.
Here's how to a network settings reset is done on the iPhone 13:
Go to your Home screen and then open the Settings app.
Scroll to and tap General.
Tap Transfer or Reset iPhone to proceed.
Then tap on Reset. 
On the succeeding menu, tap Reset network settings option.
Enter your passcode if prompted.
Tap the option to confirm network settings reset on your iPhone.
When the reset is finished, the phone reboots by itself. As soon as it boots up, all saved network settings are deleted and the network defaults are restored. Network related errors are likewise rectified in the process.
By then you can set up your Wi-Fi network as new so you can have fresh internet connection. Don't forget to do a follow-up speed test to figure out whether or not you're getting better upload and download speeds.
Still have slow internet?
If a network reset doesn't fix the phone's internet connection, then you may go for a full system reset or factory reset to eliminate complex system errors that might have caused fatal internet issues including slow internet. But before you proceed, be sure to back up all your important files because they will all be deleted in the process.
Once you've got everything set, you can do a factory reset through your iPhone settings or using iTunes on a computer.
Other Suggestions
If the problem occurs only when using a certain online application or browser, try to run other browsers or apps and see if the internet speed improves. If you confirm that the problem is isolated to an application or browser, clearing cache and data on the problematic browser or app will likely solve the problem.
Also ensure that your iPhone has ample storage space. Sometimes, you might think that you're dealing with a slow browsing problem but it's actually the phone that's performing very sluggishly due to low memory. Should this be the case, freeing up storage space like deleting old and unused contents from your iPhone is recommended.
Escalate the Problem
If all else fails to fix the problem and your iPhone is still experiencing slow internet connection, then you can go ahead and report it to your carrier or internet service provider. This could be due to an ongoing server issue affecting your internet connection speed or WiFi network.
Just let them know what exactly happened and what you've done (so far) in an attempt to fix the problem on your end. Doing so will help them diagnose the issue and give you the best possible solution available.
What about a modem reset?
If you suspect that the problem is with your wireless router or modem provided by your ISP, you can ask them to re-provision it remotely. They can do that using a dedicated software that's designed for remote modem/router reset.
Hope this helps!
Please check out our YouTube channel to view more tutorial and troubleshooting videos for popular iOS and Android devices.
You Might Also Want To Read: