When iPhone apps crashing by themselves for no apparent reason or cause, then it's safe to say that the problem can only be with those apps. However, if they started crashing after the most recent iOS 13.3 update, then we can assume that there's also a problem with the firmware and not just the apps.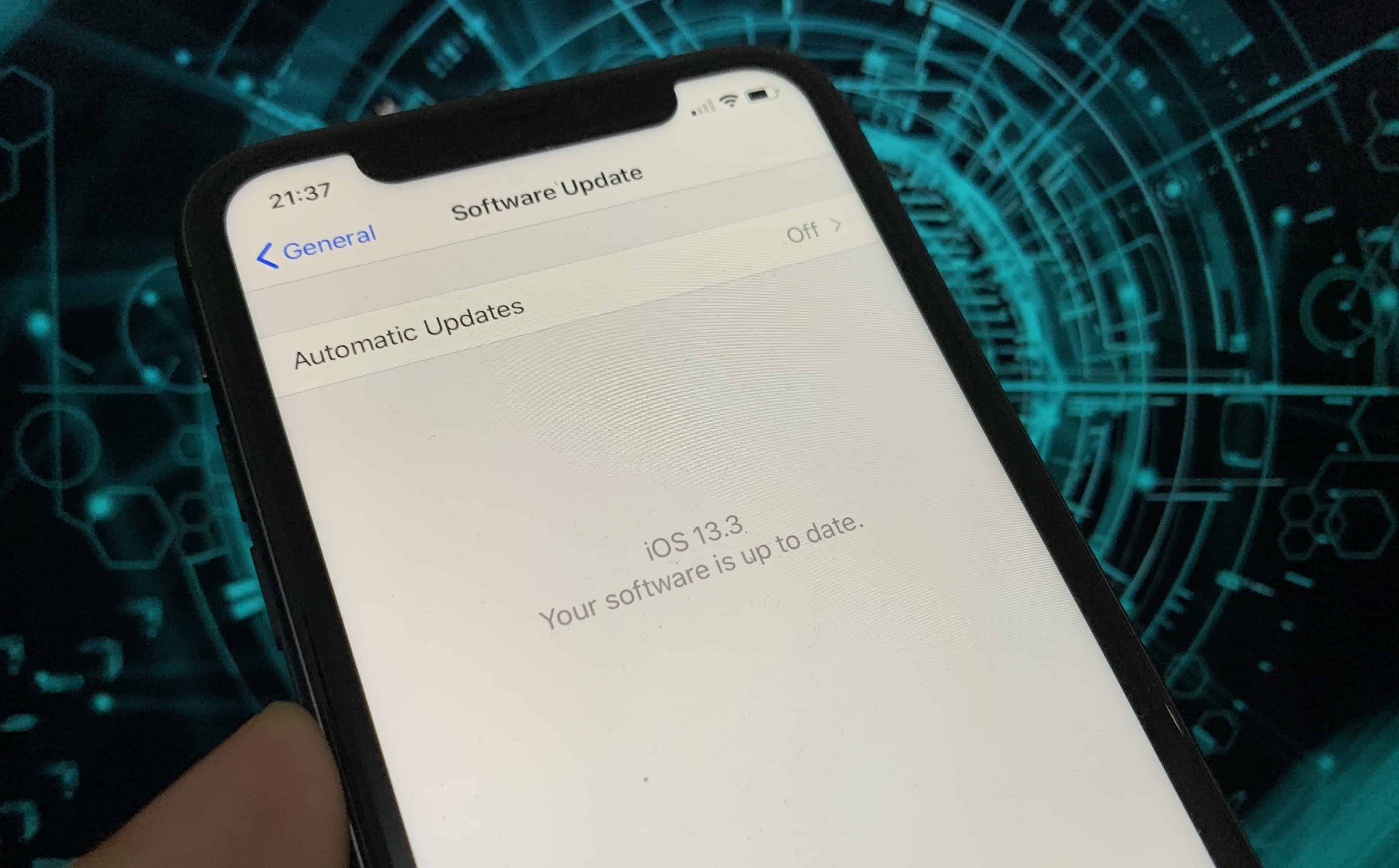 Luckily though, a problem like this is not that hard to fix. In fact, you may be able to fix the problem immediately after doing one or a couple of procedures. That's what we're going to do in this post; we will try to see what the issue is all about and fix it from the root. 
Possible Causes
We will now look into the possibilities to better understand why apps crash every now and then. Here are the possible causes of this problem…
Minor firmware glitch
Glitches happen all the time and when they do, you might notice your iPhone to act up for a minute or two before working perfectly again. However, there are times when glitches are kind of serious that you really need to do something to fix them or make your device work like it normally did. But regardless of whether the glitch is minor or serious, you can be able to fix it by doing one troubleshooting procedure. 

Minor app issues
App crashes also occur every now and then but most of the time, they happen shortly after installing a new firmware update. It's because some applications may also need to be updated to work properly with the new operating system. But the fact is, app developers will immediately roll out updates for their apps so that their operation will not be affected. However, things or issues still occur every now and then. But still, you will be able to fix this problem easily. 
Your iPhone has poor performance
When a device like an iPhone starts to have a poor performance, you can always expect apps to be affected by it. Remember, applications rely on the system for them to be able to work properly. So if your device is currently having some serious performance-related problems, then there's no point in troubleshooting the crashing apps, you should troubleshoot the firmware instead. 
Your device has a serious firmware problem
Aside from from having a poor performance, it is also possible that your iPhone is having some serious conflicts in its firmware. For instance, some services may have started to crash after the update. Such issues can always lead to some nasty symptoms for the users. There are even times when the device starts to shut down or reboot by itself and apparently so, iPhone apps will also be affected. 
It might need to be restored
If your iPhone has got a serious firmware issue, most of the time it will be fixed by doing the factory reset. However, if that fails, then your best bet is to restore it. You may need to do the DFU restore if apps continue to crash. 
Fixing App Crashes after iOS 13.3 
Now that I have already enumerated the possible causes to this app problem, it's time we go down to business and troubleshoot your device. We will try to consider all possibilities and rule them out one by one until we can figure out what the issue really is all about. With that being said, here's what I suggest you do…
First solution: Perform the Forced Restart your iPhone
The forced restart will be very effective if the iPhone app crashes are just due to some minor firmware-related issues that have affected some apps. Or even if the problem is with the applications themselves, a forced restart will still work. It is a simulated battery removal that refreshes your phone's memory as well as reload its apps and services. Most of the time, this is all you need to do to make your device work perfectly again minus the app crashes. Here's how it's done: 
Quickly press and release the Volume Up button, and then quickly press and release the Volume Down button.

The moment you release the volume down button, press and hold the Side or Power key until the Apple logo shows on the screen.
Once your iPhone has successfully rebooted, try to open the apps that were previously crashing to know it they still stop working on their own. If the crashes continue, then move on to the next solution. 
Second solution: Close problematic apps and open them again
It is always possible that the problem you currently have is caused by the apps that have been crashing, although it might not be that serious. Most of the time, app issues can be fixed by simply closing the app in question and opening it again. That's what you need to do next:
Swipe up from the bottom of the screen and stop at the middle. 

You will now be able to see the apps whose services continue running in the background.

Swipe up on each of the preview to close them one after another. 

Once you've closed all of them, try to open them again and see if the crashes still occur.
If the problem continues even after this, then move one to the next solution.
Third solution: Reset all the settings
If the first two procedures failed to fix the problem and apps continue to crash on your iPhone, then the next thing you have to do is to reset all the settings so that your device will be brought back to its default settings and configuration without deleting your personal files and data. This procedure will fix the problem if it's due to some inconsistencies in the firmware. Here's how it's done: 
From the Home screen, tap Settings. 

Find and tap General. 

Scroll down to the bottom of the screen, and then touch Reset. 

Touch Reset All Settings. 

If prompted, enter your security lock. 

Tap Reset All Settings at the bottom of the screen, and then tap Reset All Settings again to confirm. 
Your iPhone will reboot after this, once it has finished rebooting, try to use the phone as you normally would to see if it still shuts down at some point. If it does, then move on to the next solution.  
Fourth solution: Factory reset your iPhone
At this point, a factory reset will necessary because the app crashes might be due to some issues with the firmware. However, prior to the reset, make sure to create a copy of your important files and data because they will be deleted. When ready, follow these steps to reset your iPhone: 
From the Home screen, tap Settings. 

Find and tap General. 

Scroll down to the bottom of the screen, and then touch Reset. 

Tap Erase All Contents and Settings. 

Tap Erase Now. 

If prompted, enter your security lock. 

Tap Erase iPhone at the bottom of the screen.  

Tap Erase iPhone again to proceed with the reset.  

Now enter your Apple ID's password and wait until the reset is complete.
Once the reset is complete, set up your iPhone as a new device and see if apps still crash even after it. If they still do, then it means that the firmware itself is compromised. 
ALSO READ: How to fix messenger keeps crashing after iOS 13.2 on iPhone
Fifth solution: DFU Restore your iPhone
If all else failed to fix the problem or if the reset wasn't enough to stop apps from crashing, then a DFU restore will be necessary. When it comes to software-related issues, this procedure is pretty effective. You may lose some of your files and data if you didn't create a backup but this will fix the problem. Here's how it's done: 
Connect your iPhone to the computer then launch iTunes or Finder.

While your device is connected, quickly press and release the Volume Up button.

Then, quickly press and release the Volume Down button. 

Finally, press and hold the Side button until your iPhone screen turns black.

Keep holding the Side button when the screen turns black and then press the Volume Down button.

Hold both buttons for 5 seconds.

After 5 seconds, release the Power button but keep holding the Volume Down button for another 10 seconds.

When your iPhone has successfully entered the DFU mode, a window will pop-up giving you options to 'Cancel,' 'Update' or 'Restore.'

Click Restore and confirm your command.
I hope that this simple troubleshooting guide has been able to help you one way or another.