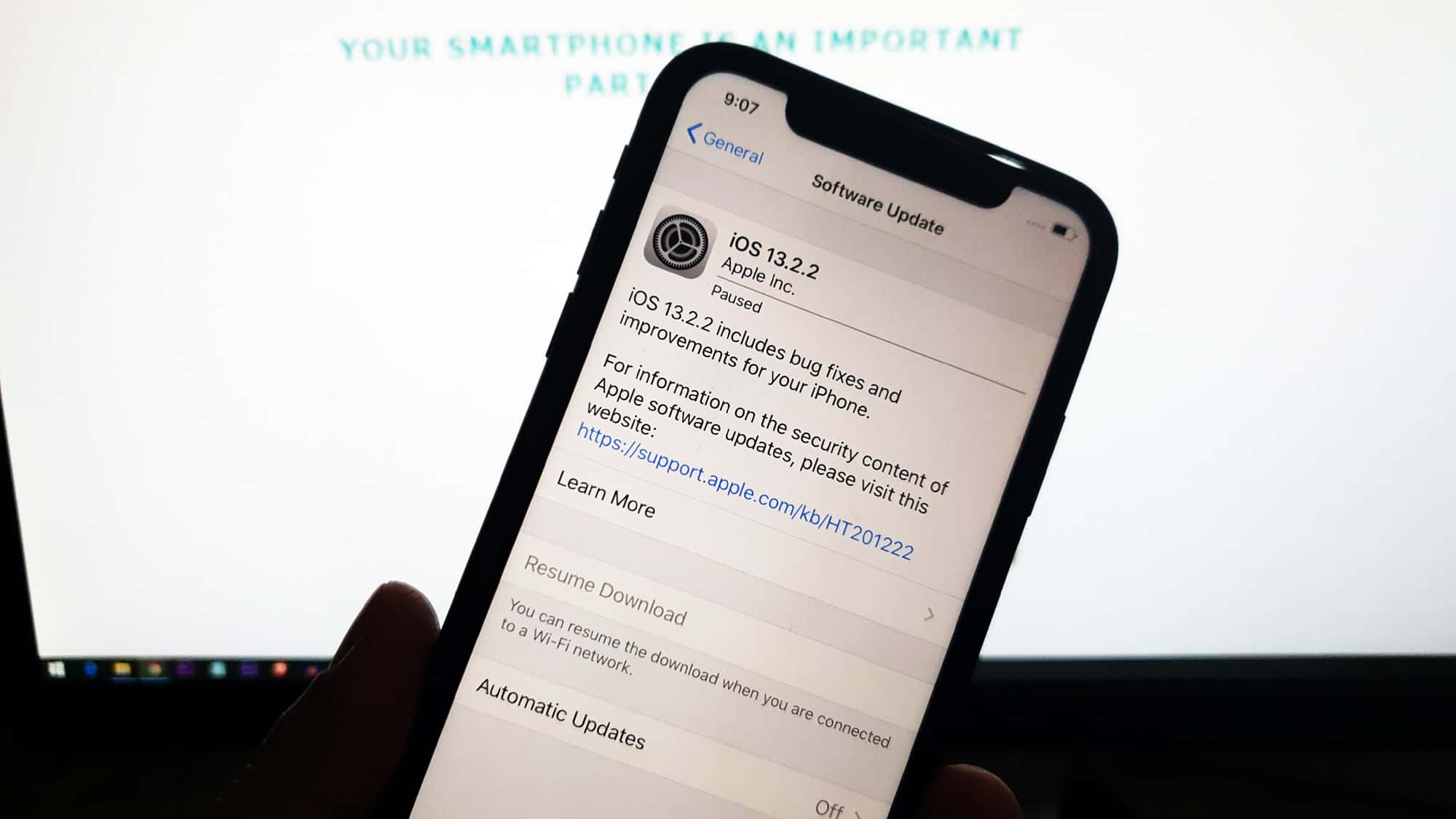 Some iPhone owners whose devices are eligible to receive the iOS 13 update keep getting the error message "Unable to Install Update: An Error Occurred Installing iOS 13." For those who encountered this problem for the first time may think that it's a serious issue but it's actually not. You can fix this problem by doing some basic troubleshooting procedures and that's the purpose of this post. 
We will try to look into all possibilities as to why the 'Unable to Install update' error keeps on showing up, and then rule them out one after another until we can figure out the cause. That's the best way to fix this issue and make your iPhone download and install the new update. So, if you're one of the users that have encountered this problem, continue reading as we may be able to help you. 
Before we move on to our troubleshooting, if you happen to find this post while looking for a solution to a different problem, then visit our iPhone Help Guides page for we have already addressed some of the most common issues with this device. We may have already published articles that could help you fix your problem. Find issues that are similar to yours and feel free to use our solutions.
First solution: Make sure you have a stable Internet connection
The 'Unable to Install Update' error may occur if your iPhone does not have a stable internet connection. It's because your device will have to download a large amount of data and any issues while the download is underway may lead to this problem. 
To make sure your iPhone has a stable internet connection and if you're using WiFi, simply disable the WiFi connection for a few seconds, and then re-enable it after that. Your iPhone will try to reconnect to the same network and once it has successfully reconnected, browse some sites to confirm that you have a stable connection. After which, try to download the update again. 
RELEVANT POST: How to fix an Apple iPhone XS that is stuck on infinite boot loops after an iOS update
Second solution: Force restart your iPhone
The next thing that you have to do if the 'Unable to Install Update' error continues to show up even if your iPhone has a stable internet connection is the Forced Restart. What it does is refresh your device's memory and reload all its applications and services. It is possible that this problem is caused by a minor firmware or software-related glitch, that's why you need to do it as it's pretty effective in fixing issues like that. Here's how it's done: 
Quickly press and release the Volume Up button, and then the Volume Down button.

The moment you release the volume down button, press and hold the Side or Power key for 15 seconds or until the Apple logo shows on the screen. 
Once your iPhone has successfully rebooted, try to see if the problem is fixed and that your device can successfully install the new update. If still not, then move on to the next solution. 
Third solution: Delete downloaded update and redownload
If the 'Uninstall to Install Update' error showed up after a few minutes of downloading the update, then there's already some files and data that have been saved in your iPhone's memory. It's also possible that the download process was interrupted and your iPhone can no longer continue the previous download. To rule this possibility out, delete the downloaded update and re-download it. Here's how it's done: 
From the Home screen, tap Settings. 

Touch General.

Select iPhone Storage.

Locate the iOS software download in the list and tap on it.

Select Delete Update and confirm you do want to delete it.
Now, try to see if your iPhone can successfully download and install the update after doing this. 
ALSO READ: Apple iPhone XS keeps lagging and freezing after iOS 13 update
Fourth solution: Make sure your iPhone still has enough storage space
Now, here's one of the most important things that you should remember in case you're one of the users that have issues downloading the new firmware update. Your iPhone must have at least 3.5 GB of available storage because the new update is around 3.3 GB. Your iPhone does delete user files automatically even if it's running out of storage space. You have to do it yourself. You may uninstall unused apps, delete files that are not important, delete some of your videos, pictures, music tracks, etc. 
If you don't know which files or data to delete, sync your iPhone with iCloud or create a backup using a computer. After that, reset your iPhone and before you restore all your files and data, download and install the new firmware update first. This is how you reset your iPhone: 
From the Home screen, tap Settings. 

Find and tap General. 

Scroll down to the bottom of the screen, and then touch Reset. 

Tap Erase All Contents and Settings. 

Tap Erase Now. 

If prompted, enter your security lock. 

Tap Erase iPhone at the bottom of the screen.  

Tap Erase iPhone again to proceed.  

Now enter your Apple ID password, and then tap Erase to proceed with the reset. 

Wait until your iPhone has finished the reset, and then set it up as a new device. 
If the 'Unable to Install Update' continues to show even after the reset, then download iOS 13 via iTunes using a PC or Mac and then update your iPhone using iTunes. Or, you can restore your device first and install the update later.
I hope that we've been able to help you fix your iPhone that keeps showing the 'Unable to Install Update' error. We would appreciate it if you helped us spread the word so please share this post if you found it helpful. Thank you so much for reading!
ALSO READ: How to fix an Apple iPhone XS that cannot open email attachments, unsupported file error
Connect with us
We are committed to helping our readers fix the problems with their phones as well as learn how to properly use their devices. So, if you have other issues, you may visit our Help Guides page so you can check by yourself the articles we've already published that contain solutions to common problems. Also, we do create videos to demonstrate how things are done on your phone. Visit our Youtube Channel and please subscribe to it. Thanks.