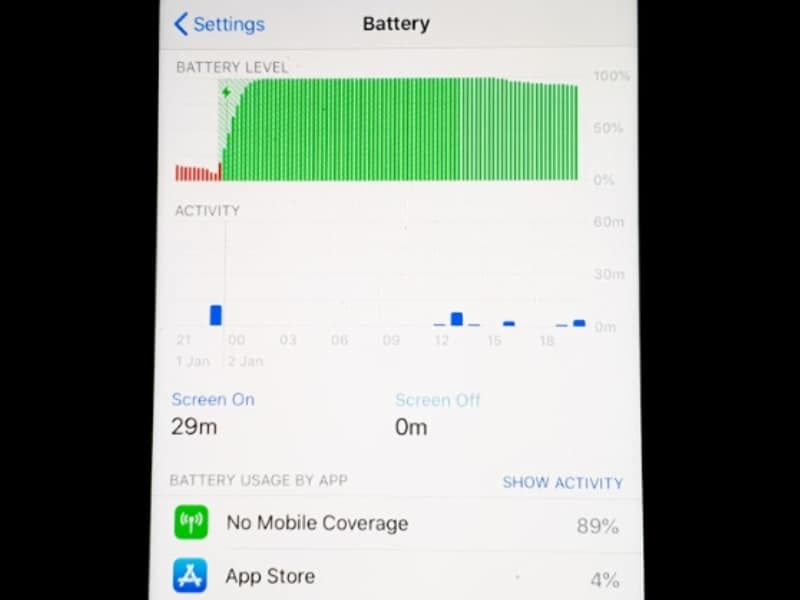 Most cases of battery draining issues in mobile devices are related to software flaws including misconfigured display settings, rogue apps, update bugs and malware. In earlier devices, battery draining issues are usually due to wear-and-tear like defective or damaged battery. That said, both software and hardware aspects must be thoroughly assessed when dealing with this problem. Highlighted below are effective workarounds and battery saving tips to save an iPhone battery that dies so fast. Keep reading for more information.
To find out if the procedure yields positive outcome, don't forget to test your device and see how long its battery could last. If the battery is still draining faster than it should, then try the next applicable solutions to eliminate other causing factors.
Dealing with software-related iPhone battery draining issues
Performing the following procedures will help eliminate common software-related factors that can cause rapid battery draining problem on your iPhone. Give them a try before scheduling a trip to an Apple genius bar for iPhone repair or battery replacement.
First solution: End all background apps to fix iPhone battery that dies so fast.
If you're wondering what background apps are, these are the apps that you've recently opened on your iPhone. These apps are left suspended and running as background apps unless you cleared them out. Keeping apps running in the background may offer an advantage when it comes to multitasking or reloading of similar apps, problems could also arise if any of these apps crashes and gets rogue.
Furthermore, keeping more background apps can also drain the battery faster as they continue to run and consume power. Having said that, clearing out all background apps can be considered among the first potential solutions to try. Here's what you should do then:
Go to the

Home screen

and press the Home key twice to view recent applications.

Swipe up on an app card/preview to close individual running apps.

Do the same to close any other background apps on your iPhone

After closing out background apps, return to the Home screen by tapping on a vacant spot of the Home screen or pressing the Home key.
Use your iPhone as you normally do to gauge how long its battery could last. If the iPhone battery still dies so fast, then time to move on and rule out other possible culprits.
Second solution: Manage rogue apps to correct iPhone battery quickly draining after iOS 13.3.
Aside from background apps, apps that are acting up or going rogue must also be ruled out. That said, check your iPhone battery usage and see which from your apps are consuming a significant amount of power in 24 hours or over time. Here's how to get there:
Go to the Home screen then tap

App Store

. Doing so launches the Apple Store app.

Scroll to the bottom of the

App Store

screen then tap on

Updates

. A list of apps with pending updates will appear.

Scroll through the apps list

then tap the

Update

button next to the name of the app to update individual app.

If multiple app updates are available, tap the

Update All

button on the top-right corner of the screen.
Allow your apps to finish updating and once the update is completed, reboot the phone to refresh the apps and to clear its memory caches.
If updating apps doesn't solve the problem, then you may have to consider deleting the bad apps instead. If you still need those apps, then you can reinstall them from the App Store. There are two ways to delete bad apps that might have caused iPhone battery draining problem. You can delete the app straight from the Home screen with these steps:
Go to the

Home

screen to get started.

Tap and hold on an app icon until the icons start wiggling.

Tap the

X

on the upper left corner of the rogue app.

Tap

Delete

if prompted to confirm app deletion.

Tap the

Home screen

or press the Home key

to stop the apps from wiggling.
Alternatively, you can offload or delete rogue apps from the iPhone storage. Just follow these steps:
Tap

Settings

from the Home screen.

Select

General

.

Tap

iPhone Storage

.

Find and select the app that you want to delete.

Tap

Delete App

and confirm app deletion when asked to proceed.
Reboot your iPhone after deleting bad apps and see if that fixes the problem on rapid iPhone battery draining.
Third solution: Adjust your iPhone settings.
Making adjustments to some of your iPhone settings can also help preserve iPhone battery life. Listed below are some of the features that you can turn on or off whenever there's a need to stretch power on your iPhone.
Disable Push Mail. Your iPhone has a feature to fetch new emails whenever the phone gets online. While this saves you effort from manually refreshing your inbox, keeping this feature enabled can also contribute to rapid iPhone battery consumption. To prevent this from happening, set your iPhone to fetch new mail at certain period of time instead of all the time. Here's how it's done:
Tap

Settings

from your Home screen.

Select

Accounts & Passwords.

Tap

Fetch New Data.

Turn off the option to

Push

.

Then scroll down to

Fetch

and select

Every 15 Minute

s from the given options.
Disable Location Services. Location Services play a vital role in getting directions to unfamiliar destinations. Needless to say, enabling this feature is imperative especially if you're into traveling. However, disabling this feature may also be considered among the options if you badly needed to preserve the battery on your phone. To disable this feature, refer to these steps:
From your Home screen, tap on

Settings

.

Next, tap on

Privacy

.

Select

Location Services.

Then toggle the switch to

turn off Location Services.
You may also opt to keep Location Services enabled and turn off Location services only for certain apps that you don't want to know where you are.
Enable only important notifications. As the name implies, notifications keep you aware that something arrived on your phone. Notifications are comprised of sound alerts for incoming calls, SMS and MMS messages, emails, app updates, and the like. If you don't find the need to hear notification alerts for certain apps, then you better turn them off to reduce power consumption and preserve battery life on your iPhone. Here's how to adjust notification settings on your iPhone:
From the Home screen, tap on

Settings

.

Tap

Notifications

.

Select the apps that you want to turn off notifications for alerts then tap the name of the app

Turn off switch next to

Allow notifications.
You can set your device to allow notifications only for important apps or disable notifications completely.
Turn off unnecessary widgets. Widgets are technically defined as simple app extensions that are often used as part of a larger app installed on your phone. These widgets can be added or removed from the Home screen according to your preferences. Basically, widgets are used for quick interactive information display and allow you to perform actions in apps even without opening the main apps themselves. The only disadvantage from enabling these tools is rapid iPhone battery draining. To turn off unnecessary widgets on your iPhone, simply refer to these steps:
Go to the Home screen.

Swipe from left to right until you get to widgets

Scroll down and tap the

Edit

button. Doing so displays a list of widgets you can add or remove

Select the widget(s) that you want to remove then tap the red minus button before it.
Turn off Background App Refresh. When enabled, Background App Refresh allows certain apps to automatically update or download new content whenever the phone is connected to the Internet. Although this feature offers some benefits, it can also contribute to rapid iPhone battery draining. In that case, limiting the apps that are permitted to use background app refresh feature is recommended. Here's how to disable this feature on your iPhone:
From the Home screen, tap on

Settings

.

Tap

General

.

Select

Background App Refresh.

Toggle the switch to turn off the feature entirely or select the apps that you want to allow to refresh automatically.
Enable auto-lock feature. Your iPhone can be configured to lock the screen automatically after a certain period of idleness. The shorter the time duration is, the more power you could save. Here's how to access and manage auto-lock settings on your iPhone:
From your Home screen, tap on

Settings

.

Tap on

Display & Brightness.

Scroll to

Auto-lock.

Select any from the given options except

Never

.
Doing so lets your phone display goes into sleep mode when idle for the specified time.
Enable Reduce motion. This feature works by setting limit to animations or fancy visual effects on your device. Doing so can help prevent the processor from getting exhausted in rendering animated effects. Here's what you should do then:
Tap

Settings

from the Home screen.

Select

General

.

Tap

Accessibility

.

Select

Reduce Motion.

Toggle the switch to turn the feature on.
If adjusting the above features doesn't help and your iPhone battery is still draining so rapidly, perform the following procedures to eliminate other software-related factors.
Also Read: What to do if your iPhone 6 shows yellow battery icon
Fourth solution: Update your iPhone software.
Software bugs and malwares that might have draining your iPhone battery can also be remedied by installing updates. Aside from new features, updates also embed fix patches that are programmed to eliminate bug-inflicted issues including battery draining. If your iPhone has stable Internet access and sufficient storage space, plug it to its charger and follow these steps to check for and update your iPhone software to the latest version available:
To check for new iOS update, go to your iPhone

Settings-> General-> Software Update

menu.
An update notification will show up if a new iOS version is available. Before updating, back up all important files to iCloud or iTunes. Then follow the onscreen instructions to download and install new update.
After the update is installed, reboot or soft reset your iPhone to apply the recent system changes and to refresh the entire system. Then use your device as you normally do to find out if the battery problem is resolved.
Fifth solution: Reset all settings.
Other system settings that are misconfigured might also be among the underlying causes. If the problem started after installing new updates, then performing this reset might help.
From the Home screen, tap

Settings

.

Tap

General

.

Scroll down and tap on

Reset

.

Choose the option to

Reset all settings

Enter your device passcode when asked to continue.

Then tap the option to confirm that you want to reset all settings on your iPhone.
Customized settings will be eliminated in this reset along with the associated symptoms. Allow your device to reboot after the reset then re-enable necessary features.
Sixth solution: Factory reset/master reset.
Performing a factory reset or master reset can be considered among the last options if the problem continues after exhausting the previous methods. There might be some complex system flaws that caused the battery to die so fast and that's what you need to eliminate next. If you wish to proceed, don't forget to back up files because they will also be erased in the process. Once you're all set, follow these steps to factory reset your iPhone:
From the Home screen, tap

Settings

.

Tap

General

.

Scroll down and tap on

Reset

.

Choose the option to

Erase all content and settings.

Enter your device passcode when asked to continue.

Then tap the option to confirm that you want to erase and restore factory default settings on your iPhone.
Last resort: Restore your iPhone from an iOS backup.
Performing a master reset or factory reset is usually enough to get rid of complex system errors that caused stubborn symptoms. However, there are just some symptoms that are tough enough to withstand a factory reset. This is when performing iOS restore is needed. At this point, your next option to rule out fatal system errors that caused massive power drain on your iPhone is a recovery mode restore. This will require you to use a computer with the latest version of iTunes application. Once everything is set, you may proceed to these steps:
Open iTunes app on your computer to get started. You can use either a Mac or Windows computer for as long as it has the latest version of iTunes app installed.

Connect your iPhone to the computer using the Apple-supplied cable or Lightning cable that came with it.

If prompted to enter your device passcode or

Trust This Computer

, simply follow the onscreen instructions to proceed.

Select your

iPhone

when it shows up in iTunes.

Navigate to the

Summary

section and then click the button to

Restore [iPhone].

You may also opt to back up files from your iPhone before restoring it. Just click the

Back Up iPhone

button to do so.

Finally, if prompted with a warning message, click the

Restore

button to confirm.
Follow the rest of the onscreen instructions to complete the iOS restore process in iTunes. Keep your iPhone connected to the computer until iTunes tells you that it's safe to disconnect. To exit recovery mode, just do a forced restart on your iPhone.
The last restore you may consider doing if a recovery mode restore still failed to resolve the problem on rapid battery drain is the so-called DFU mode restore. DFU or Device Firmware Update mode restore puts your device in a special state that allows it to communicate with iTunes on a computer even without activating the bootloader or operating system. A more detailed walkthrough on how to restore an iPhone in DFU mode can be found on this site's tutorials section. You can refer to the step-by-step guide if you need help in the process.
Other options
If your iPhone battery is still draining so fast after exhausting all prior methods, then it's more likely a hardware issue. At this point, you can take your iPhone to the nearest Apple-authorized service center and have a technician assess the hardware components. It could be that the iPhone's battery has obtained some damage that needs fixing. Should there be any damage that could not be remedied, then your phone needs a new battery replacement.
For other recommendations like upgrading to a new iPhone, contact your iPhone provider or carrier so that they can offer you the best deal according to your needs.
Connect with us
We are committed to helping our readers fix the problems with their phones as well as learn how to properly use their devices. So, if you have other issues, you may visit our Help Guides page so you can check by yourself the articles we've already published that contain solutions to common problems. Also, we do create videos to demonstrate how things are done on your phone. Visit our Youtube Channel and please subscribe to it. Thanks.