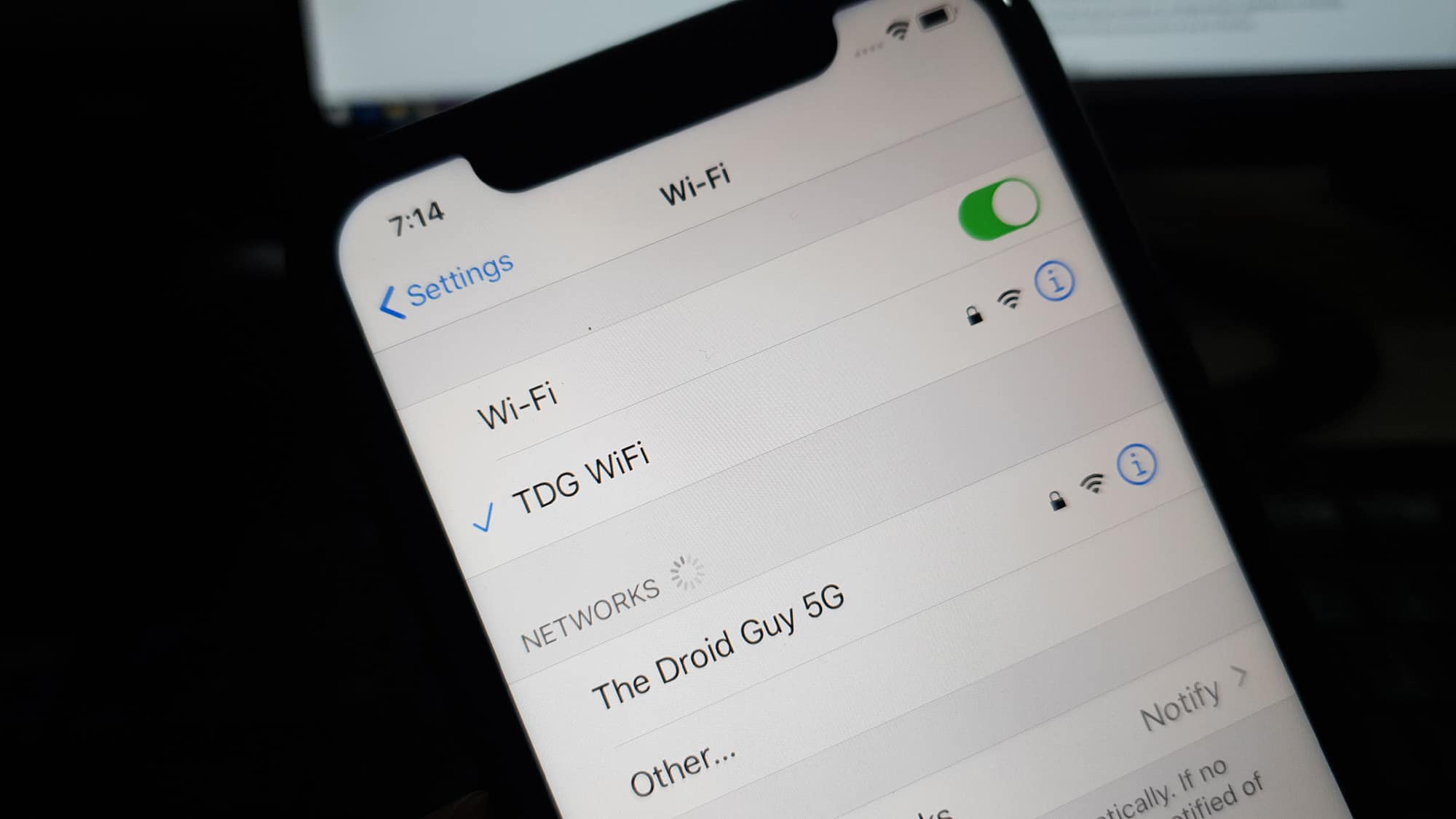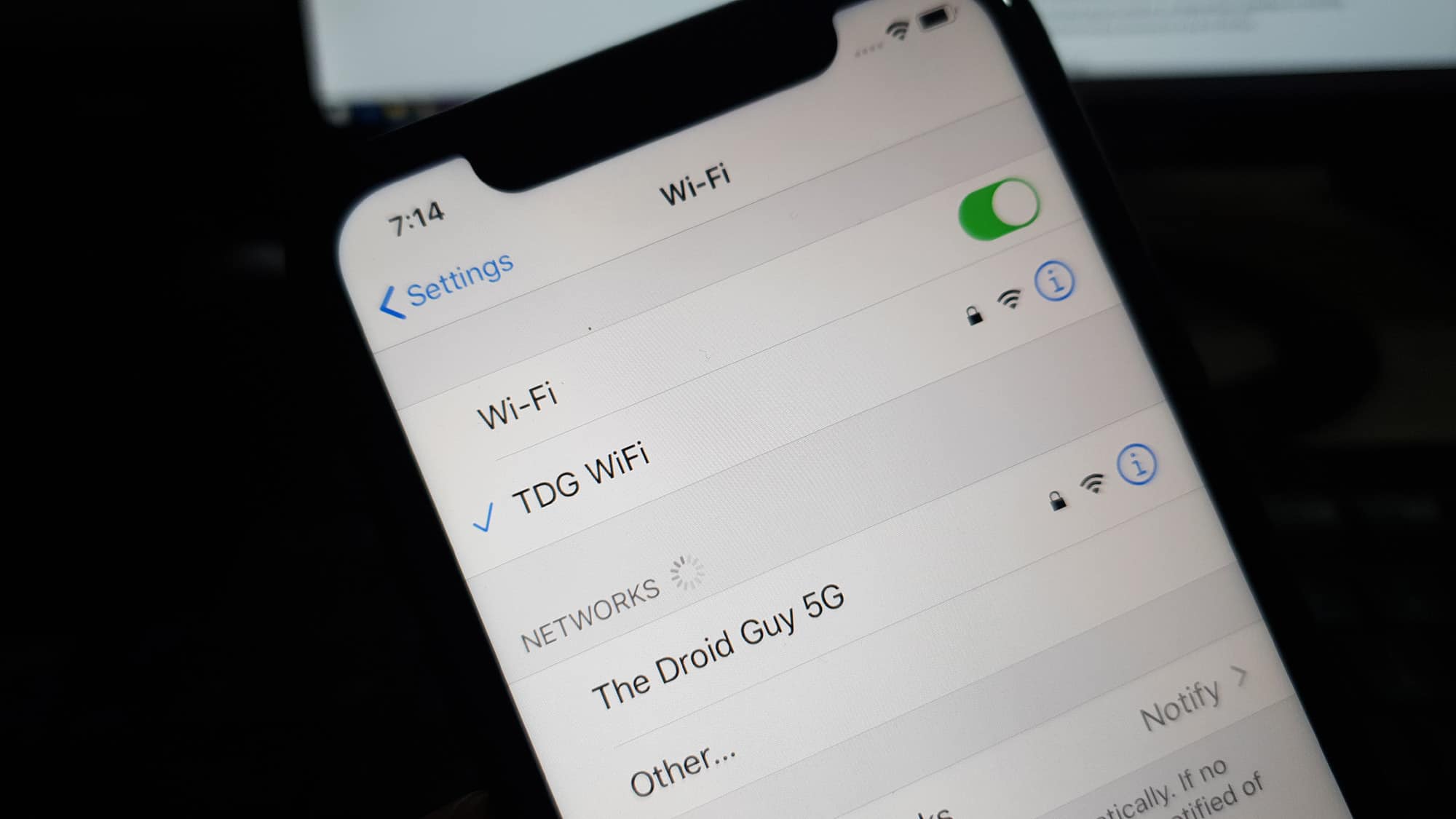 A high-end smartphone like the iPhone 11 should be able to connect to the WiFi network without any issues. But it seems like some of the owners are having problems with the service. Some reported that they cannot connect to the Internet via WiFi, while others said that their iPhones cannot connect to the network. 
When it comes to WiFi issues, it is also possible that the problem is with your network device. The router may also have some problems and need to be refreshed. But just because your iPhone 11 cannot connect to the WiFi network doesn't mean there's already a problem with it. But to know for sure the reason as to why this is happening, you need to troubleshoot your device. 
Before anything else, if you are looking for a solution to a different problem, then drop in on our iPhone 11 Help Guides page for we have already solved some of the most common problems with this device. Try to find issues that are similar to yours and feel free to use our workarounds and solutions. 
Troubleshooting an iPhone 11 that has no WiFi internet
Performing the following procedures will help eliminate common software-related factors on the iOS device that might have caused it to lose internet access. Don't forget to do some test browsing after carrying out each of the following procedure to determine whether or not the problem is resolved. You may begin troubleshooting whenever you're all set:
First solution: Toggle WiFi off and on.
For random WiFi issues, turning WiFi off for a few seconds and then back on will likely get things working properly again. Hence, this can be considered among the first potential solutions you should try on. Simply follow these steps:
Tap

Settings

from your Home screen.

Select

WiFi

.

Tap the

WiFi switch

to the

OFF

position.

While WiFi is turned off, reboot or soft reset your iPhone 11. Doing so can help dump errant internet data including temporary internet files that might have ruined your phone's WiFi internet system.

After the phone reboots, go back to

Settings-> WiFi

menu and then tap the switch again to turn WiFi back

ON

.

Allow your phone to scan for available WiFi networks.

Select the

WiFi network name (SSID)

you want to connect to.

Enter the correct network password, when asked to continue.

Then tap

Join

or

Connect

.
Wait for your phone to establish a connection to the network and once the WiFi status says Connected, open Safari or any preferred browser app on your iPhone then try navigating through different websites and pages. If all sites and pages are loading up successfully, it means that your internet connection is back and so the problem has been resolved. Otherwise, troubleshoot further and try other potential solutions.
ALSO READ: What to do if Twitter keeps crashing on iPhone 11 after iOS 13.2 update
Second solution: Restart your modem or router
To rule out the possibility that this is just an issue with the network device, you have to reboot your router or modem. These devices also need to be refreshed and a simple reboot will always do the job. Here's what you have to do: 
Unplug your modem or router from the wall outlet or simply disconnect the power cord from the main unit. 

Leave it without power for a minute or two. 

After that, plug it back into the wall outlet or reconnect the cord.

Wait for the device to become online and then let your phone reconnect to it. 
Also, if you have other devices, try to see if they can connect to the network just fine because if this is just a problem with your iPhone 11, then move on to the next solution. 
ALSO READ: Five Common iPhone 11 Connectivity Issues and How to Fix Them
Third solution: Enable Airplane Mode and disable it back
Another simple old trick that's been proven effective in dealing with random problems WiFi issues is the Airplane mode trick. It works by simultaneously restarting and refreshing the phone's wireless functions. If you wish to give it a try, then here's how it's done:
From the Home screen, tap

Settings

.

Select

Airplane Mode.

Toggle the switch next to

Airplane Mode

to the

ON

position. Doing so enables Airplane Mode and disables wireless radios on your iPhone simultaneously. Your phone will then be disconnected from WiFi.

While Airplane Mode is enabled, soft reset or reboot your iPhone to clear memory cache and refresh its system functions.

As soon as your phone is finished rebooting, head over back to

Settings-> Airplane Mode

menu and then toggle the switch to turn Airplane Mode off again. 
Wait for your phone to re-establish wireless signal and once the WiFi signal indicator becomes steady, reconnect to your WiFi network and try to see if the problem is fixed.
ALSO READ: How to fix an Apple iPhone 11 that keeps restarting by itself after iOS 13.2
Fourth solution: Forget WiFi network, then rejoin
When dealing with internet problems inflicted by a corrupted WiFi network, deleting the problematic network would be necessary. Thus if the previous methods failed to solve the problem and your iPhone 11 still has no WiFi internet access, follow these steps to forget the WiFi network and then set it up as new:
To get started, go to your iPhone

Settings-> WiFi

menu and make sure that WiFi is enabled.

Scroll down to the list of available networks then select your WiFi network.

Tap the

information "i" icon

next to the name of your WiFi network or SSID.

Then tap the option to

Forget this network.

If prompted, tap

Forget network

to confirm.
Repeat the same steps to delete any other saved WiFi networks that you no longer use. Doing so will prevent any of these networks from possibly causing conflicts with the current WiFi network your iPhone is connected to.
Fifth solution: Reset network settings on your iPhone 11
Network-related errors including network settings that were not properly configured are the next factors you should eliminate if your phone still doesn't have WiFi internet access even after forgetting and re-adding the WiFi network. Here's what you should do then:
Tap

Settings

from your Home screen, to get started.

Select

General

.

Scroll down to and tap on

Reset

.

If prompted, enter your device passcode to proceed.

Then tap

Reset Network Settings

again to confirm that you'd want to reset the network settings on your iPhone.
Your device will then instigate the network settings reset, erasing your current network configuration and network preferences. When the reset is finished, your phone will restart on its own and then restores the original network values and options. This means you'll need to re-enable WiFi and set up your WiFi network to connect to the internet like the first time you did. 
ALSO READ: Snapchat keeps crashing on Apple iPhone 11. Here's the fix.
Sixth solution: Factory reset your iPhone 11
A factory reset can be considered among the last options if none of the given solutions is able to fix the problem. There might be some complex errors on the phone's wireless network system that prevented it from acquiring wireless internet access as it should. To deal with complex errors like this, a full system wipe out is usually needed. Just don't forget to back up all critical data saved on your phone's internal memory beforehand, so you'd still be able to recover them afterwards. The following steps will guide you to manually erasing your iPhone 11 on a computer through iTunes. Just follow these steps whenever you're ready:
If you're using a Mac with macOS Catalina 10.15, open

Finder

. If you're on a Mac with macOS Mojave 10.14 or earlier versions, or Windows PC, open

iTunes

instead.

While iTunes or Finder is running, connect your iPhone to the computer using the original USB cable or Lightning cable that came with it.

Wait for your iPhone to sync and then select it when it appears on the computer.

Click the

Restore [device name]

button.

If necessary, sign out from

Find My iPhone.

Click the

Restore

button again if prompted to confirm.

Your computer will then start erasing your iOS device and then installs the latest iOS version available.
After your iPhone restores to its factory defaults, it will restart automatically. As soon as it's finished rebooting, you can disconnect it from the computer and then set it up as new using the start-up wizard. Be sure to set up your WiFi network using the correct network information.
Connect with Us
We are committed to helping our readers fix the problems with their phones as well as learn how to properly use their devices. So, if you have other issues, you may visit our troubleshooting page so you can check by yourself the articles we've already published that contain solutions to common problems. Furthermore, we do create videos to demonstrate how things are done on your phone. Visit our Youtube Channel and please subscribe to it. Thanks.