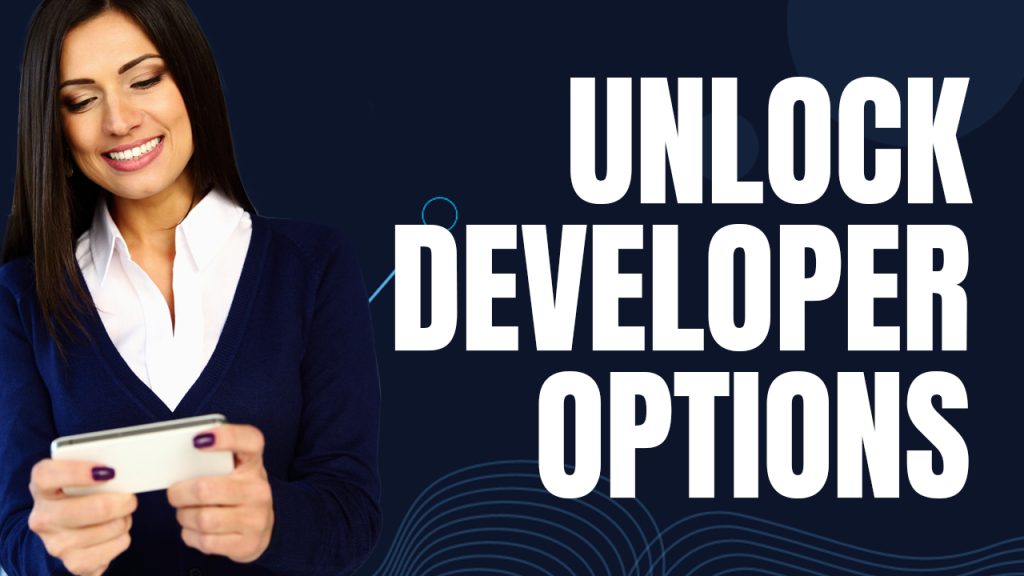 The items you see in the Settings menu of your Android phone isn't actually everything it has to offer. This is because every Android phone also contains more advanced features that are hidden in a secret menu called Developer Options. The steps in unlocking the developer options menu may vary between Android devices and operating systems.
Time Needed : 3 minutes
Outlined below are the steps to unlock the Developer options menu on the recently released Samsung Galaxy S23 smartphone. Follow these steps whenever you're all set to unlock this secret menu on your device.
Step 1: To get started, launch the Settings app by tapping on the gear icon from the Home screen or Apps tray of your phone. 

You can also access the quick settings panel then tap on the Settings app shortcut (gear) icon to launch the app.

Step 2: Once you're in the Settings menu, scroll down to the bottom section and then tap About phone. 

Doing so will launch the About phone menu that contains more information about the device.

Step 3: To continue, find and then tap Software information. 

More details about the phone's current One UI version, Android version, Baseband version, Kernel version, Build number and other options are shown in the next window.

Step 4: To unlock the Developer options menu, tap on Build number 7 times successively until a message appears saying that the Developer mode has been turned on. 

This pop-up message typically appears beneath the display after the 7th tap or after entering the correct device unlock credentials.

Step 5: Once you see that message, go back to the main Settings menu by tapping on the Back key or Arrow back.

As soon as you're back in the Settings menu, scroll all the way down to the bottom section and you should see Developer Options added in the list of items, next to About phone.

Step 6: Simply tap on the Developer Options to view all the hidden features inside it.

Features that are hidden in Developer mode are grouped in various categories based on their functionalities. Simply scroll up or down to find the developer option that you'd like to enable or disable.
You can use the Developer mode's quick search function to speed up your search for a certain option or developer feature to enable.
Average users won't really appreciate the value of these tools but advanced users, particularly software developers do. Nonetheless, average users are still permitted to unlock this mode and use a certain feature when needed. Just don't forget to disable the menu again once you're done using it.
Why are Developer Options hidden?
The advanced features inside the Developer Options menu are intended for developers to fine-tune apps and system settings. It's hidden by default to prevent accidental changes, but it can be easily unlocked in the settings app.
Among the most commonly used options in the Developer Options menu or Developer Mode are as follows:
USB Debugging. Allows an Android device to communicate with a computer for the purpose of debugging applications.
Enable OEM unlocking. Allows the device's bootloader to be unlocked, which is necessary for installing custom ROMs.
Show CPU usage. Displays CPU usage and other system-level statistics.
Transition animation scale. Controls the animation speed when transitioning between different parts of the user interface.
Don't keep activities. Forces Android to destroy activities as soon as they're no longer needed, rather than keeping them in memory.
Background process limit. Controls the number of background processes that can run at the same time.
These options can be useful for developers to test and debug apps, but they can also be dangerous if used improperly. That said, it's important to be cautious when making changes in the Developer Options. Only enable/disable the options that you're familiar with and leave those that you aren't as is.
Hope this helps!