To fix no service on iPhone SE, check the signal strength on your device and make sure that you are within the network coverage. If the phone shows enough signal bars but still has no network connection, is stuck on searching, and can't connect to the network; check the illustrations shown below.
Solution:
When an iPhone SE can't connect to the network even if the phone shows excellent signal strength, there might be some issues on network settings preventing the phone to connect to the available network. To fix this, follow the instructions we have listed.
Reset Network Settings
(Note: This will erase saved WiFi passwords on your device, so remember to reconnect to WiFi after this step)
Go to Settings > General > Reset.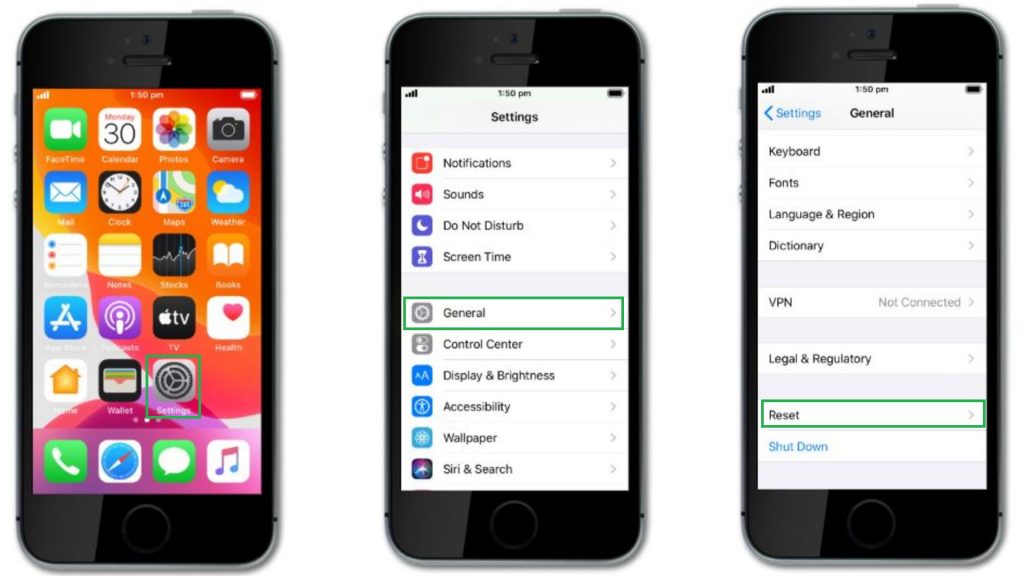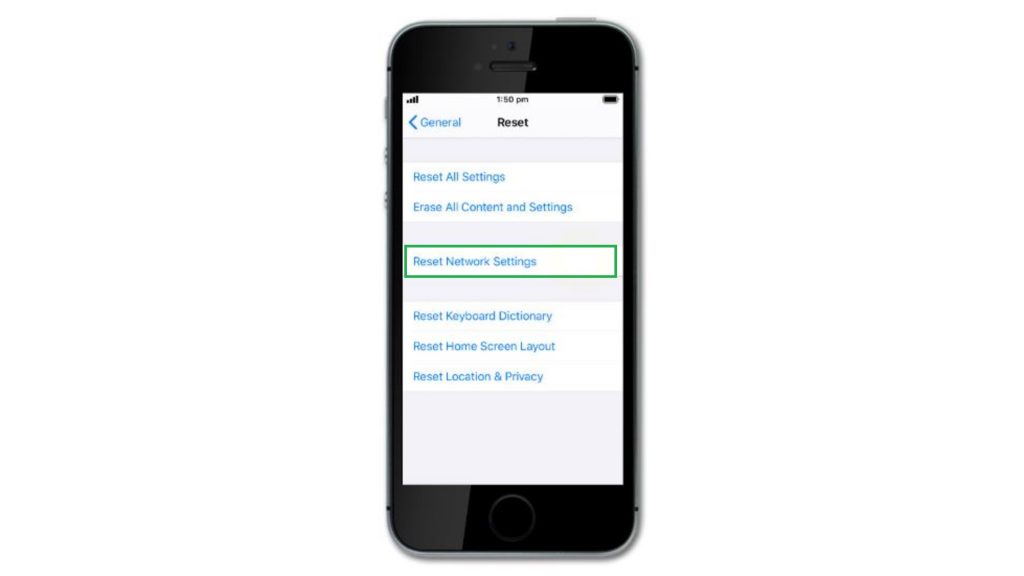 Then follow the onscreen prompts to confirm. You will then see the Apple logo and your phone will restart and try to reconnect to the network.
Check Carrier Settings
If you still aren't getting service, go to Settings > Carrier and switch OFF Automatic.
The iPhone will then start searching for networks, and will display all the available networks in your area. Make sure you Select the Carrier you belong to (eg. Telus, AT&T, 02).
If your iPhone SE is not getting any service after trying to connect to a network manually and resetting your network settings. The next step is making sure your iPhone is up to date.
Software Update
Go to Settings > General > Software Update and perform any updates that might be available.
The last step is to perform a full backup/restore of your iPhone. For a complete guide on how to backup/restore your iPhone, click here.
If none of the given solutions was able to fix the no service issue on your iPhone SE, contact Apple Support or your network service provider for further assistance and recommendations.
Connect With Us
We aimed to help our readers fix issues with their phones as well as to know how to properly use them. In line with this, we have published articles that contain solutions to regular issues on our Help Guide page. We have also posted video tutorials and troubleshooting guides for smartphones on our YouTube Channel. Click this link and don't forget to subscribe. Thank you for reading!