There are times when iPhone updates fail but it doesn't mean your phone is broken. This can be due to a few factors that interrupted the iOS update.
More often than not, such an issue is not really serious and you may be able to fix it just by doing a couple of pretty easy procedures.
So if you're one of the users of the iPhone 13 that failed to update to iOS 15.2.1, continue reading as we might be able to help you fix the issue.
Causes of failed iOS updates
Most of the time, an unstable Internet connection is the primary cause of an update issue on your iPhone or any smartphone for that matter.
That's why it's very important that you spend a little time checking on your connection because if that's really the case, then you don't have to find other solutions. Just fix your Internet and everything will work fine.
Another thing that might cause this problem is a minor system glitch. Glitches occur every now and then and one of them might have occurred while you are downloading the iOS 15.2.1 update.
Aside from that, it's also possible that your iPhone 13 is already running low on storage. You have to remember that a software update will have to be downloaded into the iPhone storage before it's installed.
If you only have about 2 or 3 GB of storage space, then that shouldn't be enough.
Lastly, it's also possible that you've already tried downloading the update and the previous files got corrupted that your iPhone can no longer read them.
In such a case, you will have to delete the previous update and download a fresh one.
Continue reading as we will walk you through on how to do each troubleshooting procedure that can fix this problem.
Fixing a failed iOS update on iPhone 13
Here are the most common solutions that will fix an iPhone that fails to download and install an update. Try to go through them one after another until you can find a procedure that works for you. You may not have to do all of them.
First solution: Check your Internet connection
First and foremost, you have to make sure that you have a fast and stable Internet connection, preferably over a WiFi network. WiFi connections are always more stable than cellular data and most of the time, way faster.
So what you need to do is to run a speed test to give you a glimpse of how fast your Internet connection is. Here's how you do it:
Step 1: Launch Safari.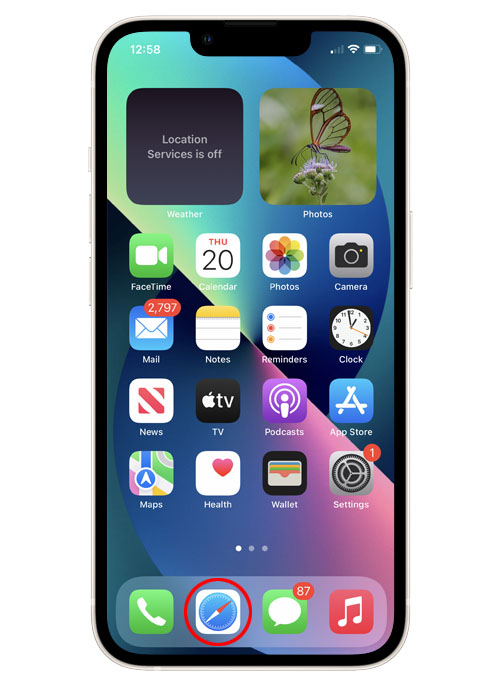 Step 2: Log on to SpeedTest.net.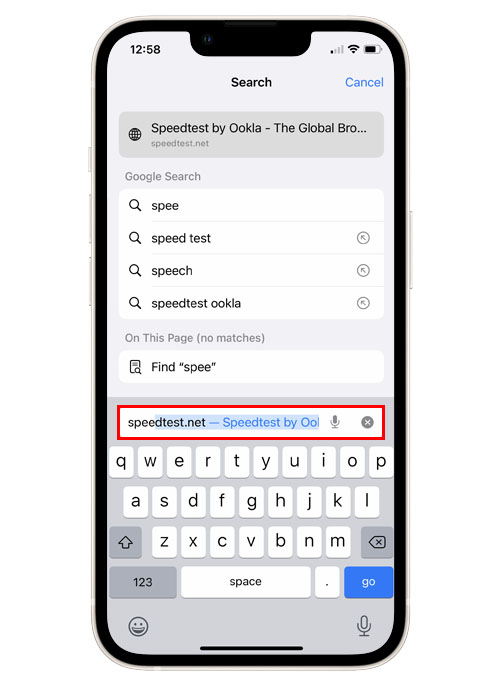 Step 3: Once the page loads, tap Go to begin the test, and then wait until it's finished.
Step 4: Once the results are displayed on the screen, try to see if the current speed is close to the speed you've paid for.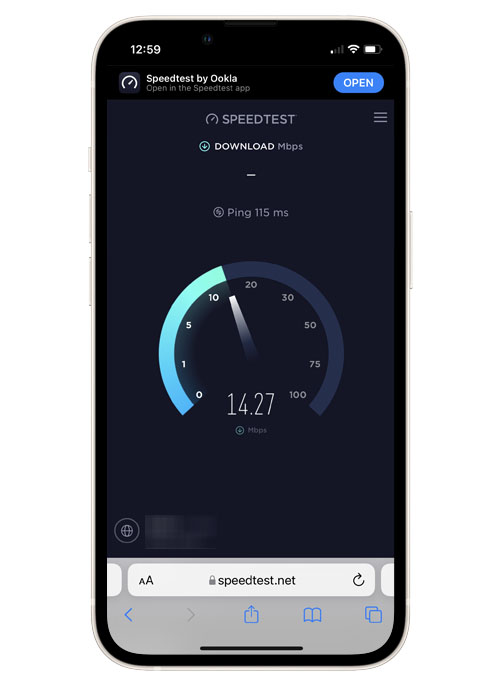 If your connection is way lower than what you should be getting, then try rebooting your router or modem. It often fixes slow connection issues. You may also want to double-check on the network your iPhone 13 is connected with.
If you're having some network-related issues, try to reset network settings on your iPhone to fix them. That's often enough to make the connection more stable.
However, if your connection is fine, then try the next solution.
Second solution: Force restart your iPhone
This will refresh the memory of your iPhone as well as reload the apps and services, including network services that might have some issues.
This is a quick and easy procedure but pretty effective in fixing minor issues. Here's how it's done:
Step 1: Quickly press and release the Volume Up button, and then do the same to the Volume Down button.
Step 2: Immediately after releasing the Volume Down button, press and hold the Side key for 10 seconds.
This will trigger your iPhone 13 to shut down and then power back up.
Step 3: Once the Apple logo shows, release the Side key and allow your iPhone to continue the boot process.
When the reboot is finished, make sure your iPhone is connected to your network and then try to update it again. If the problem still occurs, then move on to the next solution.
Third solution: Check the iPhone storage
The size of the iPhone software updates vary in size but they often range from 1GB to 3GB. If there isn't enough space left, your device can not continue to download the update and it will surely result in a failed update.
So you have to check the storage before you proceed. Here's how:
Step 1: Launch the Settings app.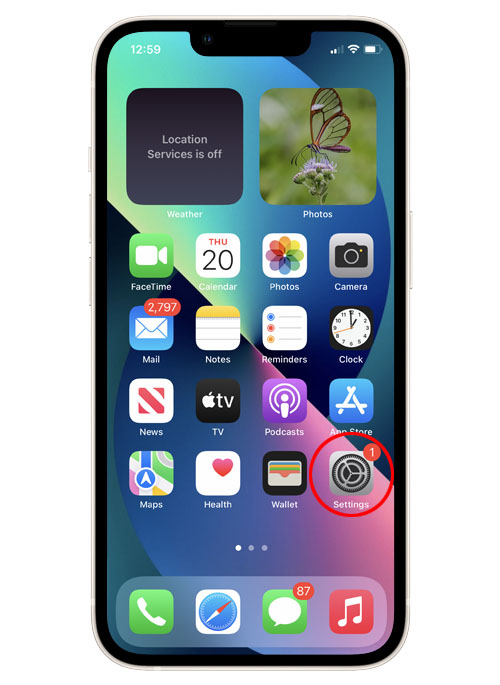 Step 2: Find and tap General.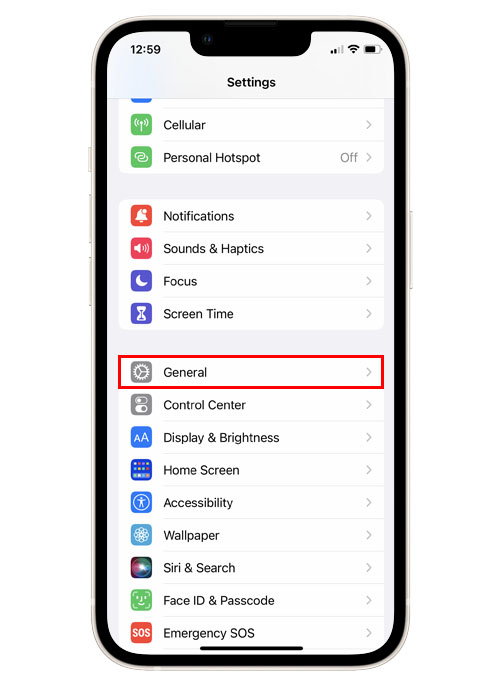 Step 3: Find and tap iPhone storage and tap on it.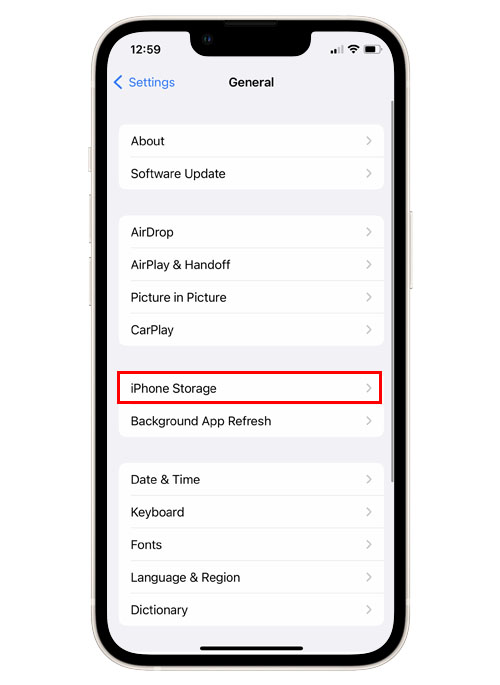 Step 4: Check if you still have enough storage space left.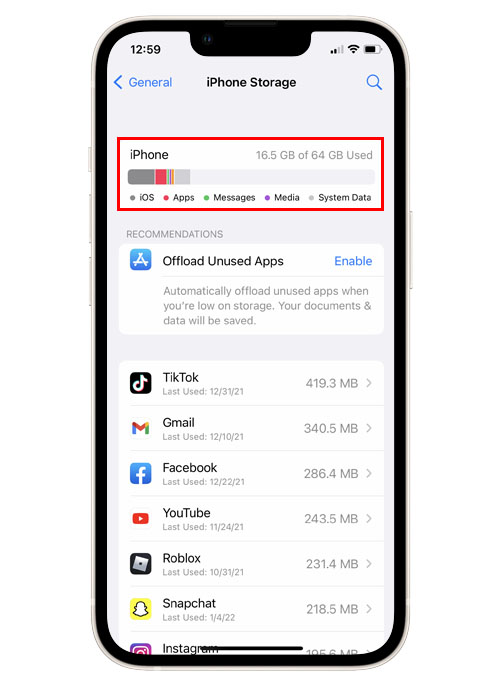 If you only have around 4GB left, then try finding some apps that you don't use anymore and uninstall or offload them. You may also delete some of your pictures and videos just to give way to the new update.
However, if you still have enough storage space left and this problem continues, then try the next solution.
Fourth solution: Delete the previously downloaded software update
If the previous software update failed, then it means that your iPhone already downloaded the update but it might have been corrupted for some reason.
Since the update file is already downloaded, you won't be able to download it again until you delete the previous package.
Try to follow these steps to delete the previous package and download the latest iOS version:
Step 1: From the Home screen, launch the Settings app.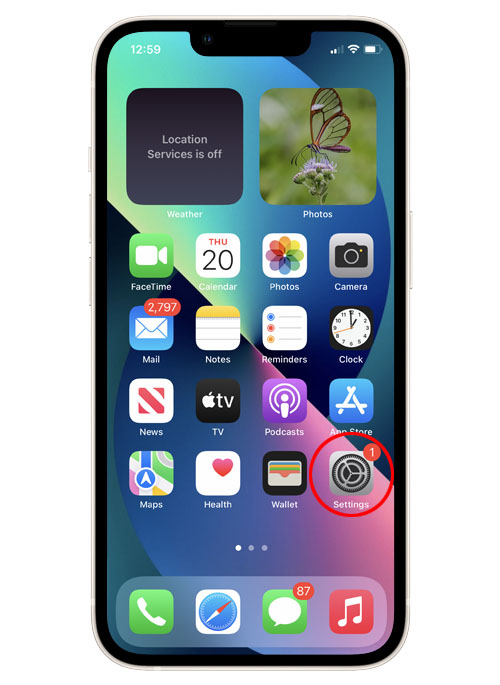 Step 2: Find and tap General.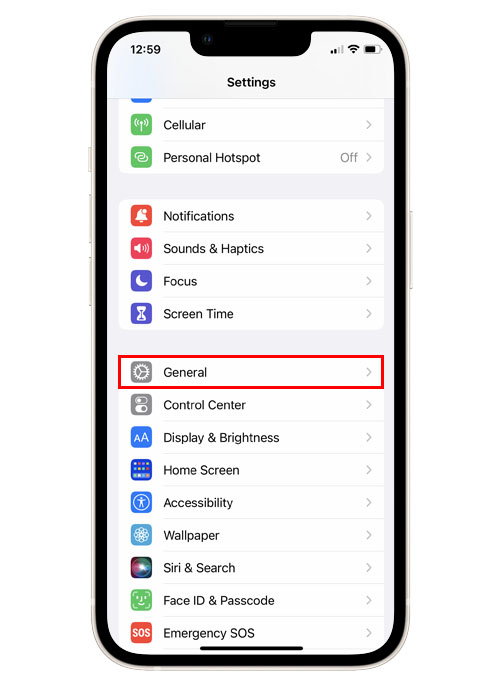 Step 3: Tap iPhone storage.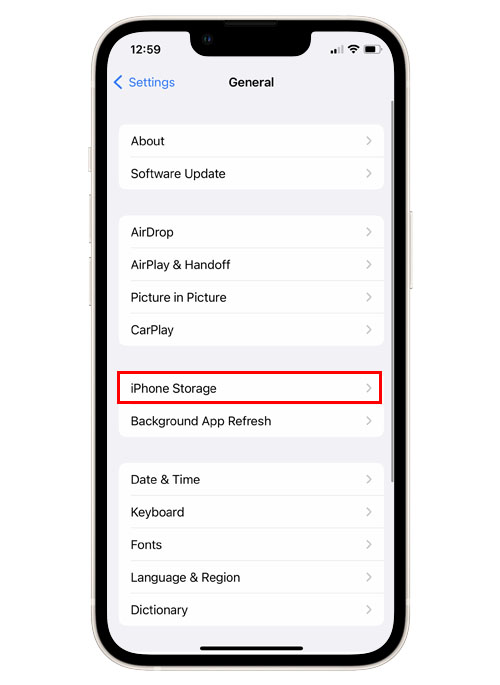 Step 4: Find iOS 15.2.1 and tap on it.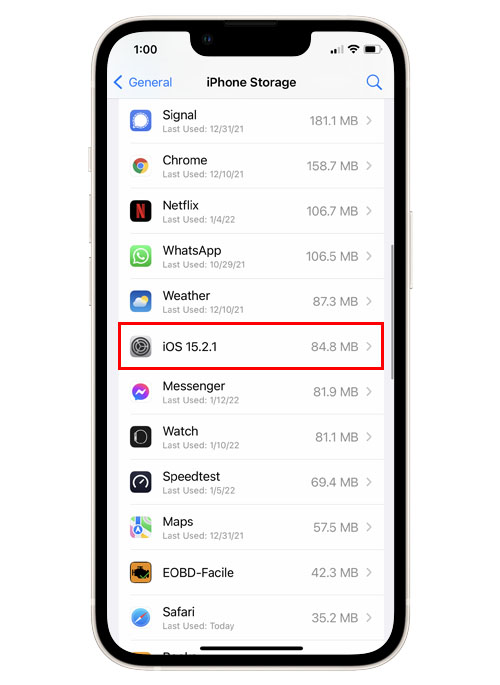 Step 5: Tap Delete Update, and then tap Delete Update at the bottom of the screen to confirm.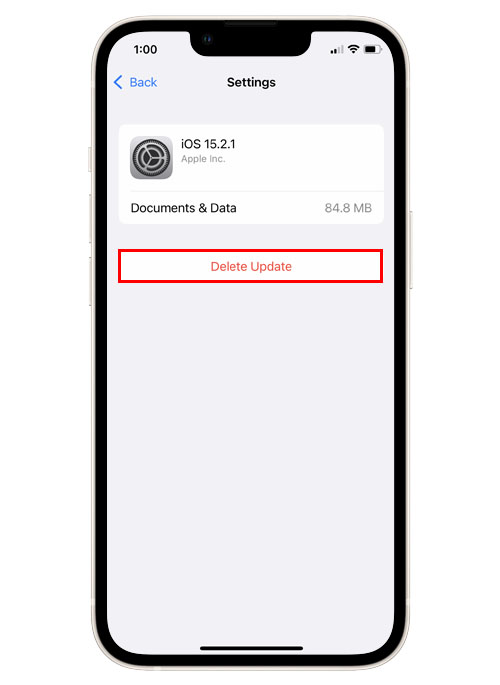 Step 6: Once deleted, go back to the General settings page and tap Software Update.
Step 7: Wait until your iPhone finishes the scan and tap Download and Install.
Depending on your connection, it might take several minutes to download iOS 15.2.1 so just wait until everything is finished.
As far as fixing failed updates are concerned, these are the things you have to do to make your iPhone 13 run on the latest iOS version.
We hope this post can help you one way or the other.
Thanks for reading and have a nice day!