Can't enjoy your Netflix movies as it keeps on crashing on your iPhone 12? Find out how you can ditch this problem by reading the contents of this article. Read further and learn how you can resolve a problem with Netflix keeps crashing on iPhone 12.
How to Rectify iPhone 12 with Netflix That Keeps Crashing
App crashes are one of the most common problems that you may encounter on your smartphone. This is due to the reason that they are prone to bugs. Third-party apps are targets of glitches that may affect their performance.
Let us find out what procedure could resolve a Netflix keeps crashing on iPhone 12 by following the given steps below.
First Solution: Close Background Apps and Reset your iPhone 12
The iOS system allows you to run multiple apps in the background. That means when you open an app and swipe up to close it, that will stay in the background unless you've forced close them. It is necessary to close these background apps as they could go rogue and may cause Netflix to crash by the time you use it.
Here's how you can close the background apps on your iPhone 12:
Swipe your finger up and then pause from the Home screen.
Swipe left or right to navigate through the apps preview.
Then swipe up on each app's preview to close individual background apps.
After closing the apps, make sure to restart your iPhone as it could refresh the system and improve the app performance. That is an essential process that could resolve the Netflix issue on your iPhone 12. Here the two ways on how to reset your device:
Soft Reset:
Press and hold the Power/Side button and either of the Volume buttons simultaneously for a few seconds.
Release both buttons once the Slide to Power off prompt appears on the screen.
Drag the Power off slider to the right to turn off your phone.
After 30 seconds, press and hold the Power/Side button again until you see the Apple logo.
Force Restart:
Press and release the Volume Up button quickly.
Press and release the Volume Down button quickly.
Lastly, press and hold the Side button for a few seconds until you see the Apple logo.
Both procedures would provide the same benefit on your iPhone. But the force restart could be the only way to reset your device once the screen goes unresponsive upon the crashing of the app. After performing a reset, open your Netflix app and see if it still crashes.
Second Solution: Check for App and iOS Updates on your iPhone 12
Installing app updates is an essential thing to do when you are facing app issues on your iPhone 12. If Netflix keeps on crashing due to bugs, this could also help in addressing the problem as the update contains patches for bug fixes and improves their performance.
To update the apps:
From the Home screen, tap on App Store to open it.
Tap on Today tab at the bottom-left corner.
Then tap on the user profile icon on the top right corner of the screen.
You should see the account details.
Scroll down to the Available Updates section.
Tap on Update next to the app to update individual apps.
Tap on Update All to update all apps simultaneously.
You can also check for an iOS update which could also help in improving the overall performance of your iPhone and may help in fixing the Netflix app that keeps crashing.
Access Settings from the Home screen.
Go to and select General.
Tap on Software Update.
Wait for the "Checking for Update" prompt to complete.
If there's an available software update, read its description. Tap on Download and Install to apply the update on your device.
After installing the app updates or iOS update, reset your iPhone 12 and then check if the Netflix issue still occurs.
Third Solution: Reset Network Settings on your iPhone 12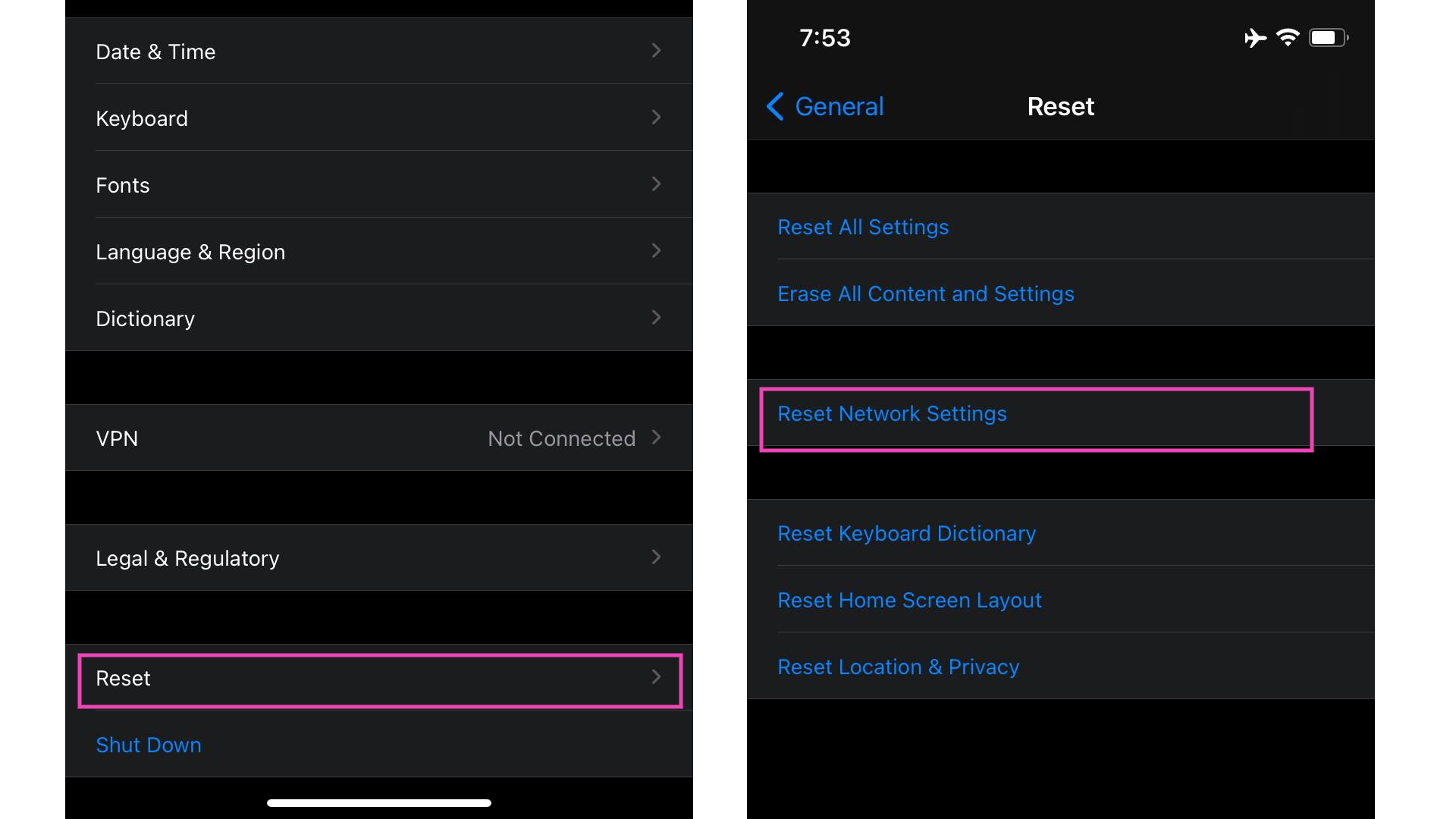 A bad network connection due to misconfigured network settings could affect how the app services would run on your iPhone 12. They could affect apps, like Netflix, that use internet connection. To rule this out, you may revert all manually configured network settings to their default values and options through a reset network settings procedure.
Do not worry as this process won't affect your personal information. Here's how:
Access Settings from the Home screen.
Tap General.
Scroll down to and then select Reset.
Tap the Reset Network Settings option.
Enter your device passcode once prompted.
Then tap to confirm network settings reset.
Once the reset has been completed, connect your iPhone 12 to a stable internet connection. Since you are using Netflix, WiFi connection is recommended. Then check if the crashing problem is still encountered upon using the Netflix app.
Fourth Solution: Uninstall then Reinstall Netflix App on your iPhone 12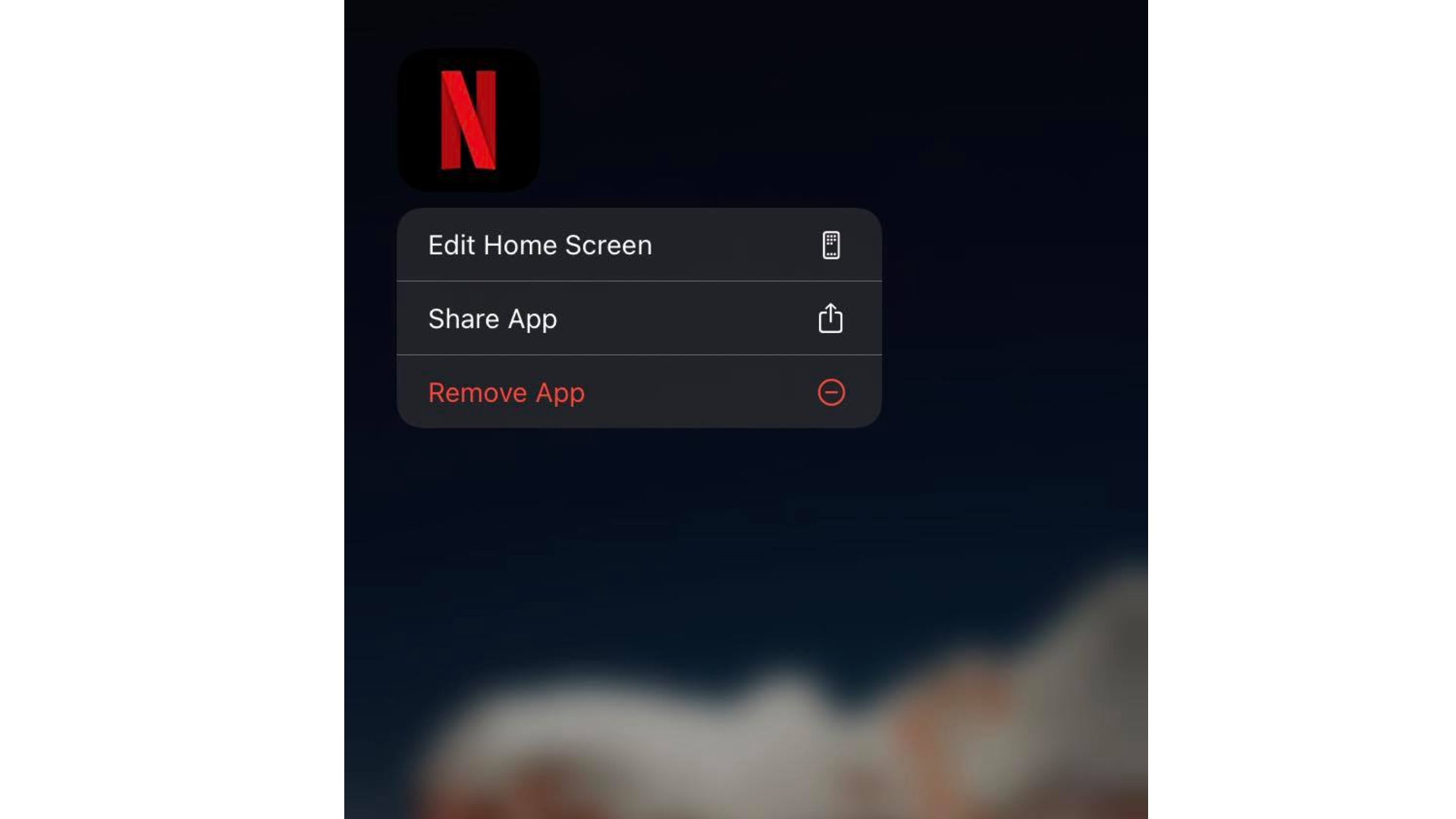 If you have been using the app for an extended period already, there might be some sort of in-app bug that dwells on the Netflix services. They are hard to resolve, but uninstalling the app could be the answer that we are looking for to fix the crashing problem. Reinstalling it again on your phone will provide fresher data to process and improves the app performance.
From the Home screen, tap and hold on an app icon until the icons start jiggling.
Tap the X on the app you want to delete or select Remove App from the options.
Select Delete to confirm the deletion of the selected app.
Perform a restart on your iPhone.
After the reboot process is done, open the App store from the Home screen.
Tap on your profile icon then tap on Purchased.
Tap the Not on This iPhone tab.
Select the app that you want to reinstall on your device.
If you don't see the app from the selected tab, try switching to All tab.
After reinstalling the app, make sure that you have a good internet connection and then try to run the Netflix app on your iPhone 12 to check if it still keeps on crashing.
Fifth Solution: Delete All Contents on your iPhone 12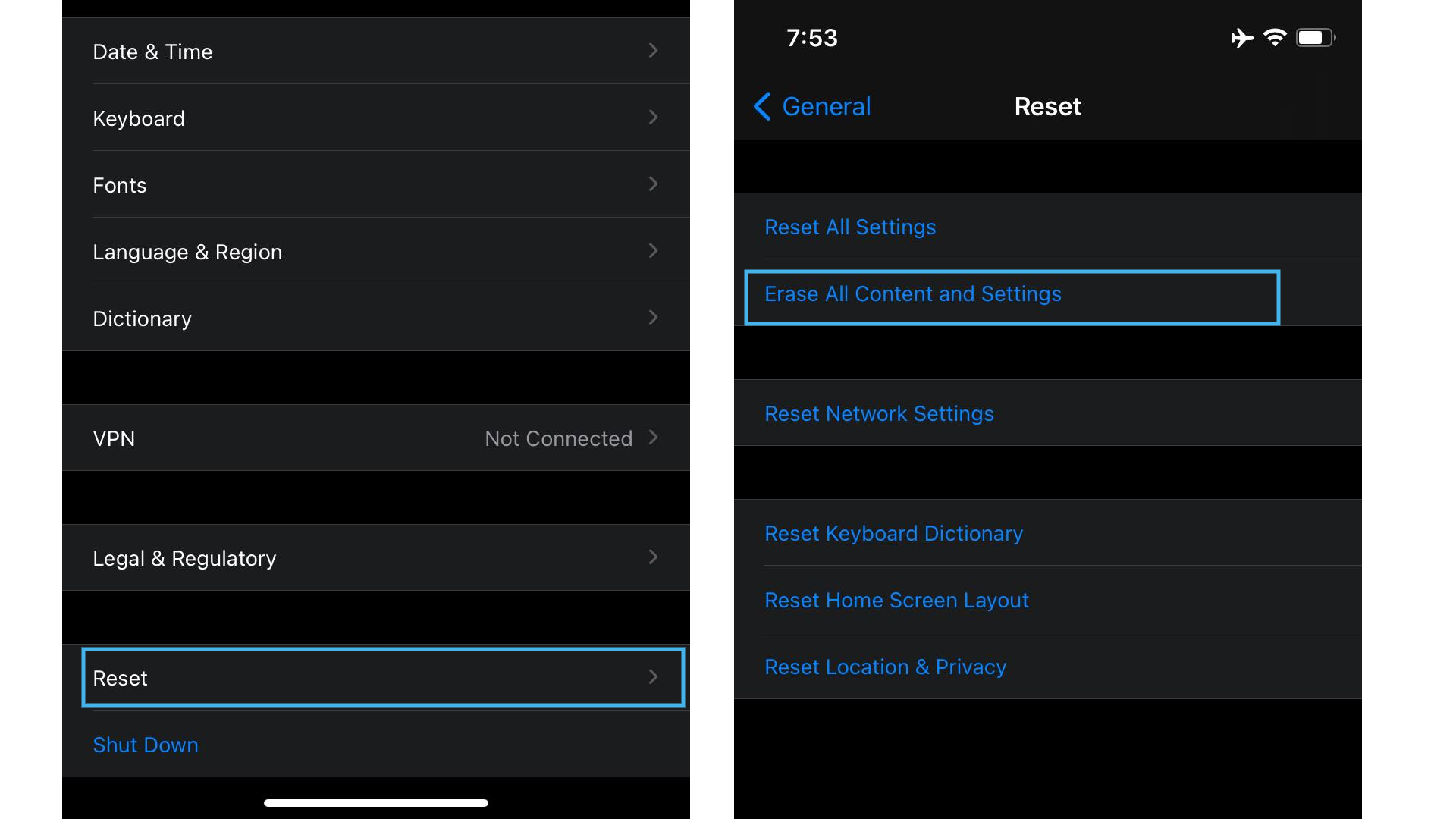 It might be a good thing to delete the contents on your device as they might have been creating conflicts with the Netflix app and causes it to keep on crashing. Doing a factory reset once in a while can be a good practice to refresh the phone's system. Since your important files will be wiped out as well, you may create a backup first prior proceeding with a master reset.
To create a backup via iTunes:
Prepare a Mac or Windows computer with the latest iTunes installed.
Connect your iPhone to the computer using the Apple-supplied USB/lightning cable.
Open iTunes on your computer. Then allow iTunes to sync with your iPhone and backup files.
When you are ready, here's how to do a factory reset on your iPhone 12:
Access Settings from the Home screen.
Tap General.
Scroll down to and then select Reset.
Tap the Erase all contents and settings option.
Enter your device passcode once prompted.
Then tap to confirm all settings reset.
Set up your device once the factory reset has been completed. After installing the Netflix app, check if it still crashes upon using it.
Still Having a Netflix Keeps Crashing on iPhone 12
If your Netflix app keeps on crashing after trying out the recommendations above, then it is time to report this case to the proper channel. You may contact Netflix support and ask for additional assistance on how to rectify this problem on their end.
You can also get some official recommendations on how to deal with the Netflix problem on your iPhone 12 by contacting Apple support. Just provide them the steps that you have taken and the issue that you are facing.
Also Read: How to Fix Liquid Detected Prompt on iPhone 12
We also have our Youtube channel if you need help with other troubleshooting stuff. Feel free to visit it and don't forget to subscribe. A thumbs up on our videos would also mean a lot to us. Thank you.