There are times that our phone will play a notification unexpectedly, only to find out that it is on silent mode. This issue is happening currently with iPhone 12 as reported by its users. If you are one of those experiencing a problem on iPhone 12 notifications play in silent mode, then read this post to fix the problem.
How to Disable Notifications that Play in Silent Mode on iPhone 12
Putting your iPhone in silent mode during meetings and other events should put your mind at ease. However, there are times that our phone acts up that it plays notification sounds even when it is on silent. This could happen if the ringer/silent switch has been toggled accidentally or the phone is experiencing a minor glitch.
To test if the phone is having some system issues, make sure that the silent/ringer switch found at the upper-left side of the device is at the orange part. That means your phone is set to silent. Then send a text to your own number and monitor if the notification still plays. If so, then it is time to do some work and fix the problem by following the procedures below.
First Solution: Restart your iPhone 12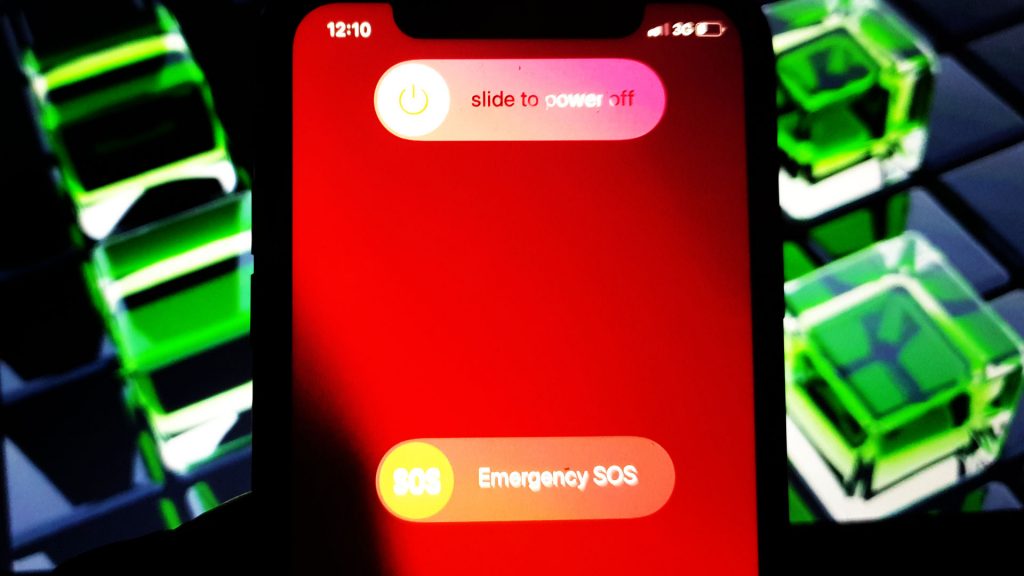 When issues occur on our devices, we tend to neglect the process of restarting it. This simple solution often cures a lot of system issues on smartphones and this is the first thing that we should be whenever our phone starts acting up or when we face issues while using our device. It refreshes the phone's system and may clear the notification problems.
Soft reset:
Press and hold the Power/Side button and either of the Volume buttons simultaneously for a few seconds.
Release both buttons once the Slide to Power off prompt appears on the screen.
Drag the Power off slider to the right to turn off your phone.
After 30 seconds, press and hold the Power/Side button again until you see the Apple logo.
Force restart:
Press and release the Volume Up button quickly.
Press and release the Volume Down button quickly.
Lastly, press and hold the Side button for a few seconds until you see the Apple logo.
Just perform any of the processes above or a combination of both. Once the phone has restarted, test if the notification still plays when the iPhone 12 is on silent mode.
Second Solution: Adjust the Notification Sound Volume on your iPhone 12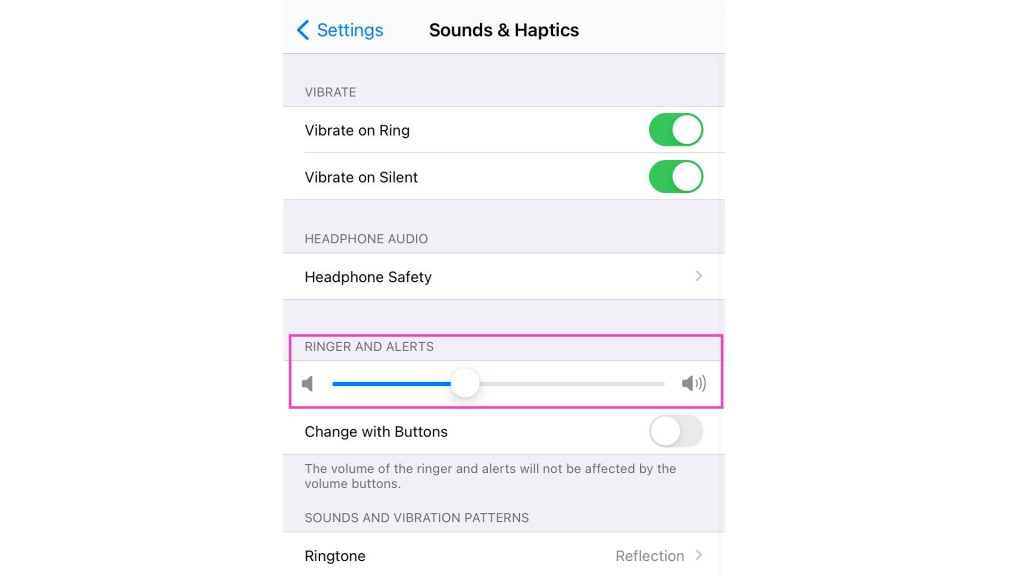 The ringer/silent switch function might have been disabled by a system issue and that is the reason why your iPhone 12 still plays notification sound even when that is activated. To rectify this problem, you can manually adjust the notification volume through the phone's settings menu.
Access Settings from the Home screen.
Go to Sounds & Haptics.
Adjust the volume of the shutter sound with the Ringer and Alerts slider.
To avoid accidental changes, disable the Change with Buttons option. The volume of the ringer and alerts will not be affected by the volume buttons.
Once that is configured properly, test if the issue has been rectified.
Third Solution: Enable Do Not Disturb option on your iPhone 12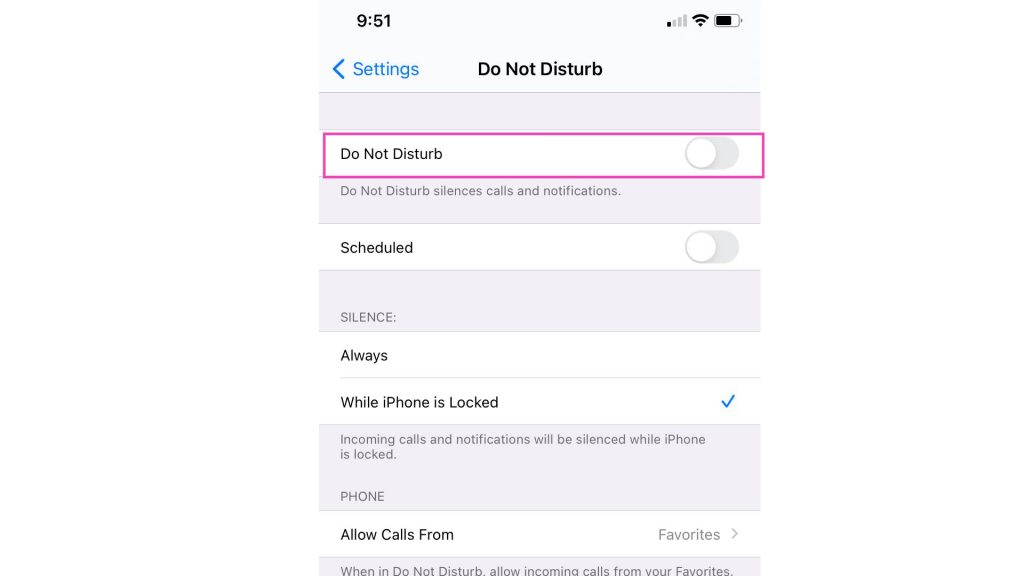 DND or Do Not Disturb feature allows you to silent your device even when you need it. This feature allows you to choose when and how you want to be updated with incoming alerts and notifications and muting calls or notifications will be easier.
Access Settings from the Home screen.
Tap Do Not Disturb.
To enable Do Not Disturb feature completely, simply toggle the switch to turn it on. Notifications for incoming calls, messages and some apps are now muted.
Once it is activated, test out if your iPhone 12 still plays notification sound in silent mode.
Fourth Solution: Reset All Settings on your iPhone 12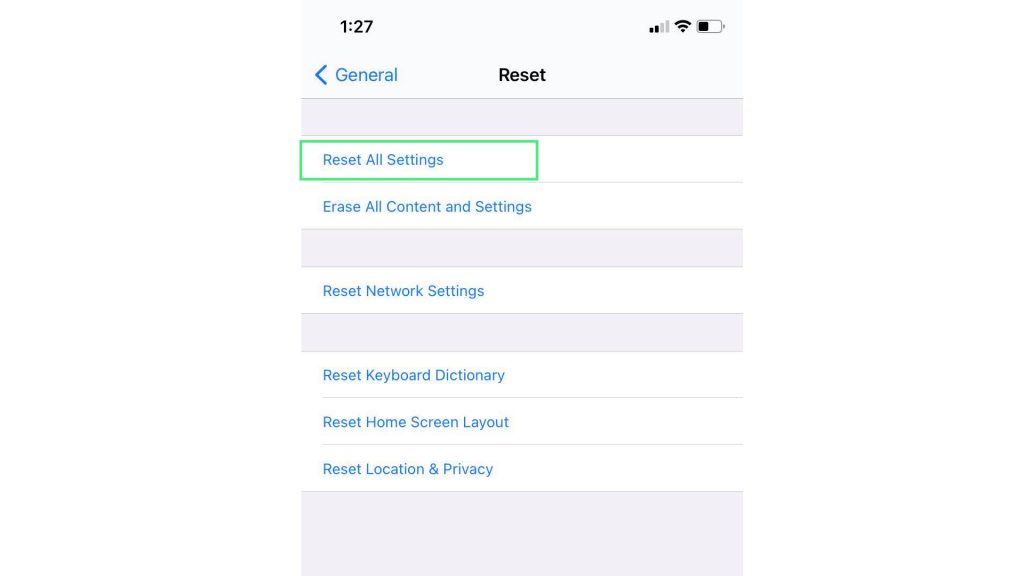 There are times that misconfigured settings on our phone affects some functionalities. This could be the issue on why your iPhone 12 is having problems with the notification system. Performing a reset on all settings will only revert those manually configured settings to their default values and options to their default values, but will not affect your personal information.
Access Settings from the Home screen.
Tap General.
Scroll down to and then select Reset.
Tap the Reset All Settings option.
Enter your device passcode once prompted.
Then tap to confirm all settings reset.
Once the reset all settings procedure has been completed, make sure that your phone is in silent mode and the ringer and alerts volume has been set to zero before checking if the issue has been resolved.
Fifth Solution: Perform a Recovery Mode Restore on your iPhone 12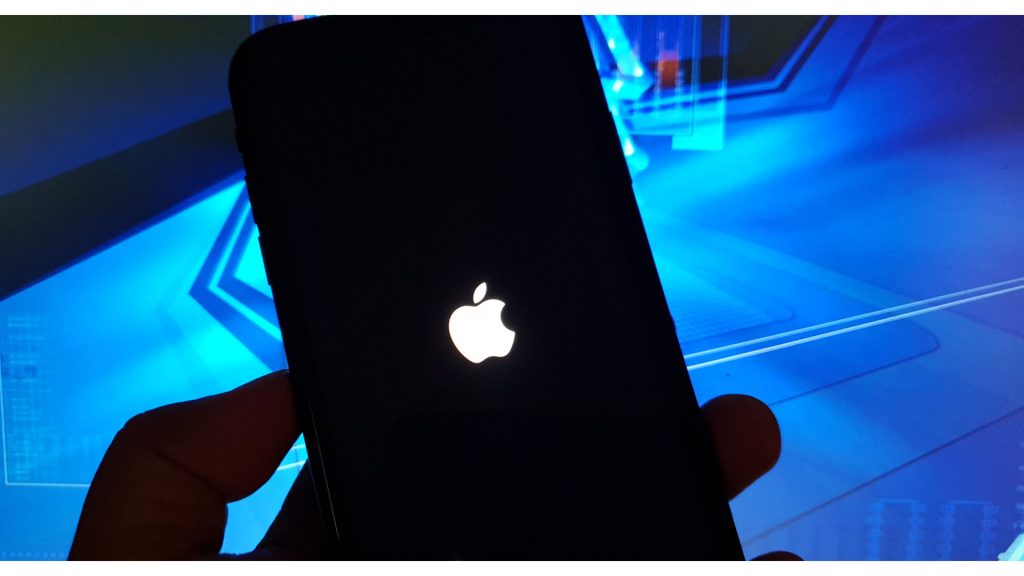 A more advanced solution will be needed if the issue persists up to this point, and recovery mode restore might be the answer that we're looking for. To carry out this process, you'll need to prepare a Mac or Windows computer with the latest iTunes installed. Also ensure that your computer runs on the latest operating system that is compatible with your iPhone.
If all requirements are met, connect your device to the computer using the Apple-supplied USB/lightning cable. Then allow iTunes to sync with your iPhone and backup files, if possible. Once the backup is secured, follow these steps to put your iPhone in recovery mode and then restore iOS in iTunes:
Press and release the Volume Up button quickly.
Press and release the Volume Down button quickly.
Then press and hold the Power/Side button once prompted with Connect to iTunes screen. Do not release the button when the Apple logo appears as you will need to enter recovery mode state.
Once you enter the recovery mode, you'll see either Update or Restore option.
Select Restore if you want to reinstall and download iOS on your device without erasing data.
Do not disconnect your phone and keep it connected until the entire restore process is finished.
Still having a problem with iPhone 12 Notifications Play in Silent Mode
If performing those procedures mentioned above did not help and the notifications are still playing in silent mode, it is time to contact Apple support for further assistance. If you want to get a faster action, try visiting the nearest Apple service center in your area and have your phone checked by their personnel. They should be able to advise you if this is a software problem or a hardware issue on your iPhone 12.
Also Read: How to Fix iPhone 12 Has No Sound
We also have our Youtube channel for troubleshooting guides and other technology stuff. Feel free to visit it anytime and don't forget to like the videos and subscribe to it. Thank you.