Did you miss an important event or was not able to get up early as the alarm on your iPhone 12 failed to ring? Let us find out how you can resolve the alarm not working on iPhone 12 as reported by the users on this post. Continue reading to find out more information.
How to Deal iPhone 12 with Alarm Not Working
The alarms set on your iPhone 12 may not work if you have accidentally enabled the Do Not Disturb feature or switched the ringer to silent mode. Bugs and glitches may also cause this kind of problem, especially if you've been using the device for an extended period.
You should be able to address the issue as long as this is not a hardware problem by performing the recommended solutions provided below. Let us start troubleshooting the alarm not working on iPhone 12.
First Solution: Check the Ringer Switch and Restart the iPhone 12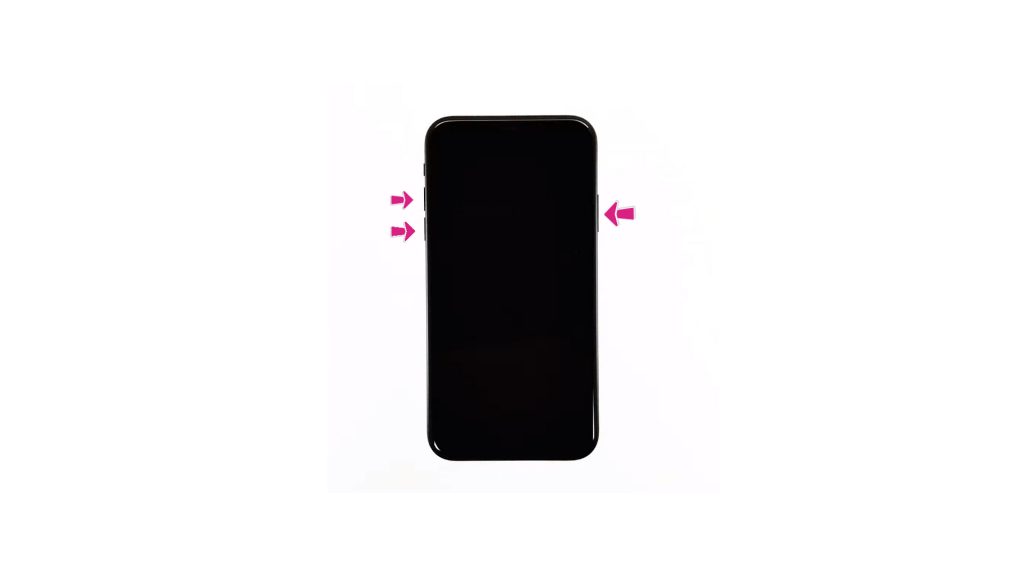 The ringer switch located at the left-side of the iPhone can be toggled accidentally. Make sure that it is not on the orange/red position as that will indicate if it is enabled. If it is in the orange/red position, just switch it up to enable sounds on your iPhone. You can also switch it on and off to calibrate its function.
Once done, restart your iPhone 12 to enhance the system performance and fix minor glitches that may have been affecting the alarm sound. Here's how:
Press and release the Volume Up button quickly.
Press and release the Volume Down button quickly.
Lastly, press and hold the Side button for a few seconds until you see the Apple logo.
After restarting the device, set up an alarm that is close to your current time and check if it rings already.
Second Solution: Enable and Disable DND Function on iPhone 12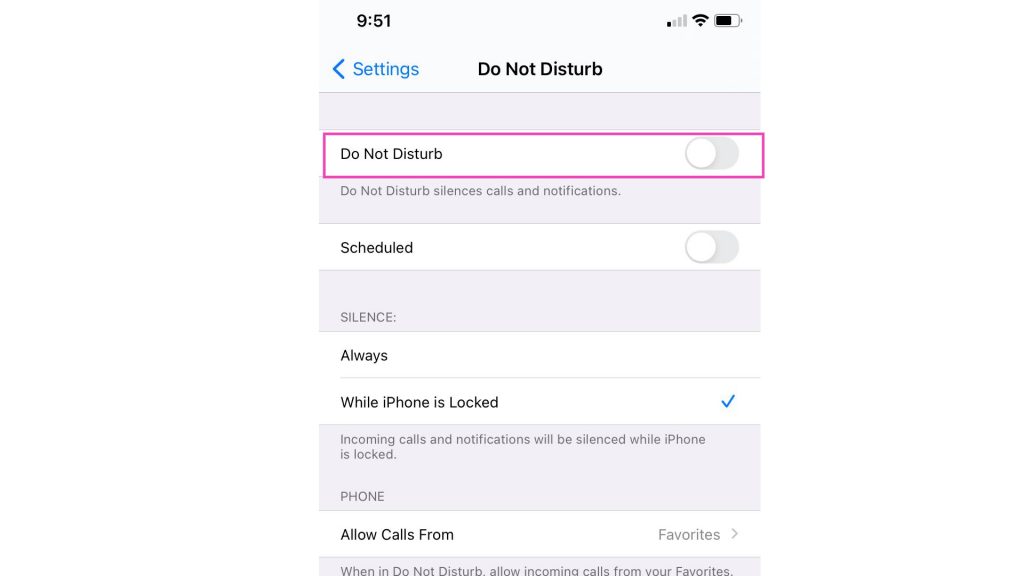 The DND or Do Not Disturb feature on your iPhone 12 allows you to silent any notifications on the device. It might have been enabled accidentally or encountered a bug that causes the alarm function to not work. Enabling and disabling it should be enough to ditch those glitches that could help in fixing this issue on your iPhone.
Access Settings from the Home screen.
Tap Do Not Disturb.
To enable Do Not Disturb feature completely, simply toggle the switch to turn it on. Notifications for incoming calls, messages and some apps are now muted.
If it has been enabled, just toggle the switch to turn it off and check if the alarm on your iPhone is now working properly.
Third Solution: Adjust the Ringer Volume on iPhone 12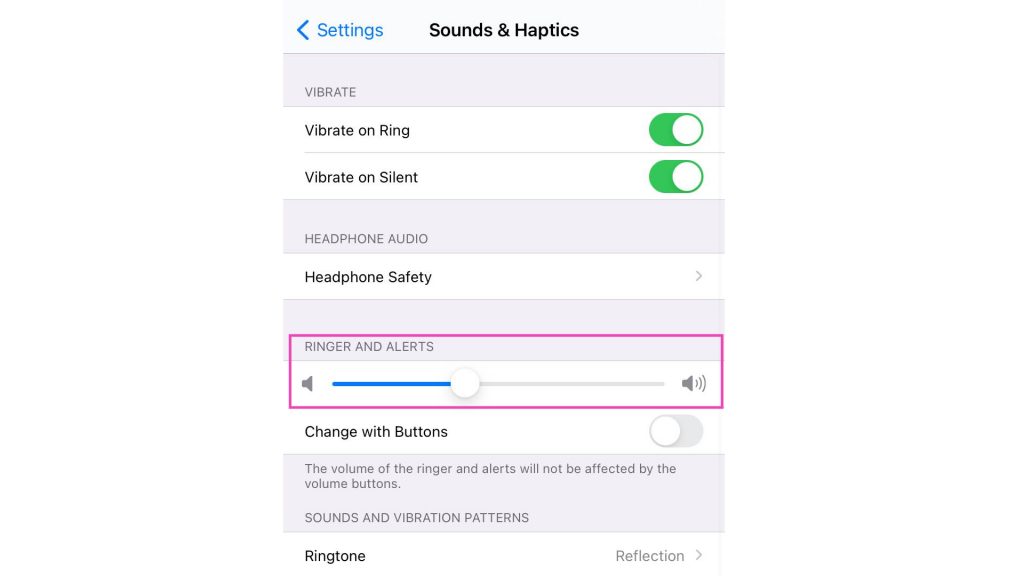 Just like the DND feature, the ringer alerts could also suffer from glitches that cause the alarm sounds to be muted. It is important to check if the ringer volume has been set up on a higher level. Simply follow these steps:
Access Settings from the Home screen.
Go to and select Sound & Haptics.
Adjust the slider for Ringer and Alerts.
After changing the ringer volume, set up an alarm again and see if it works fine already.
Fourth Solution: Reset All Settings on iPhone 12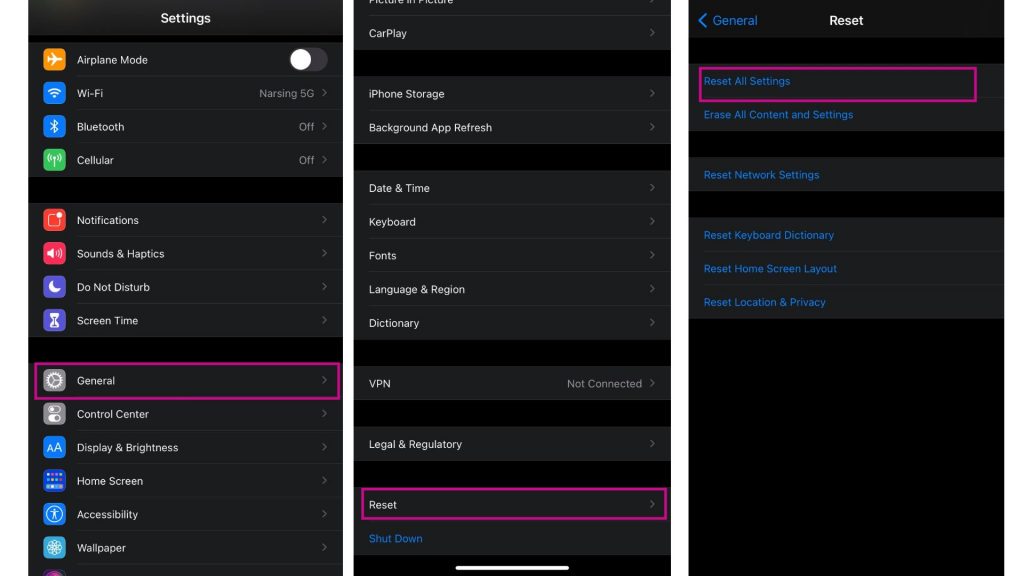 If the alarm is still not working after trying those things, you may need to revert all manually configured settings to their default values and options. This will ensure that no misconfigured settings are affecting the alarm function and causes the issue. Don't worry as it will not affect your apps or other personal information on the iPhone 12.
Access Settings from the Home screen.
Tap General.
Scroll down to and then select Reset.
Tap the Reset All Settings option.
Enter your device passcode once prompted.
Then tap to confirm all settings reset.
Once the procedure is done, enable important settings and set up your alarm to check if it already omits an alarm sound.
Fifth Solution: Factory Reset your iPhone 12
Your last resort to address this issue is to delete all contents and settings, including third-party apps that may have gone rogue and affects certain functions on the device. Stubborn glitches that are hard to wipe out can be cured by performing a factory reset. To save your important files, create a backup first.
To create a backup via iTunes:
Prepare a Mac or Windows computer with the latest iTunes installed.
Connect your iPhone to the computer using the Apple-supplied USB/lightning cable.
Open iTunes on your computer. Then allow iTunes to sync with your iPhone and backup files.
Once done, you can proceed with the factory reset:
Access Settings from the Home screen.
Tap General.
Scroll down to and then select Reset.
Tap the Erase all contents and settings option.
Enter your device passcode once prompted.
Then tap to confirm all settings reset.
As your phone has been wiped out totally, set up the device and check if the alarms are already working properly.
Still Getting a Non-Working Alarm on iPhone 12
If your iPhone 12 still does not produce a sound for the set up alarms, then it is time to consult with the experts and official channels. Contact Apple support to report this problem. You can also visit the nearest Apple service center in your area and have your phone checked by an Apple tech.
There could be a hardware issue that's preventing the alarm system from producing a sound. They should be able to provide you with official recommendations on how to fix the alarm not working on iPhone 12.
Also Read: How to Fix iPhone 12 with Gmail Keeps Crashing
We also have a Youtube channel for other troubleshooting guides. Feel free to visit it anytime you need help. You can also subscribe and a like on our videos would mean a lot to us. Thank you.