Have you tried playing some music on your new iPhone 12 but there is no audio output? This could be a part of an ongoing issue with iPhone 12 has no sound as reported by some users. Let us check on how to deal with this problem by reading further on this post.
Why does my iPhone 12 has No Sound
If your new phone is not producing any sound like music from iTunes or playing videos on Youtube, this might be a temporary software glitch. Also, you might have accidentally muted or turned down low the media volume on your phone.
Just also ensure that the ringer/silent switch is not on orange, as that indicates your phone is set to silent mode. Do Not Disturb might have been activated on your phone and that's the reason why it is not producing any sound at all. You might as well check if there's anything that may have covered the speaker grills on your iPhone like dirt or dust.
If you have checked this and your iPhone 12 has still no sound or no audio, then follow the recommendations provided below.
First Solution: Disable DND and Check Sound Settings
Minor software glitches could occur as we use our device, thus certain errors like no sound will also occur. If you are not sure if Do Not Disturb has been activated, it is best to check it on your phone.
Access Settings from the Home screen.
Tap on Do Not Disturb option.
Make sure that the Do Not Disturb toggle is not enabled.
After checking the DND feature, also verify that the ringer & alerts option is also configured properly.
From the Settings, go to Sounds & Haptics.
Ensure that the Ringer & Alerts slider is not set to zero. Adjust it according to your preference by dragging the slider to the right.
Test your phone to check if the issue is gone.
Second Solution: Reset your iPhone 12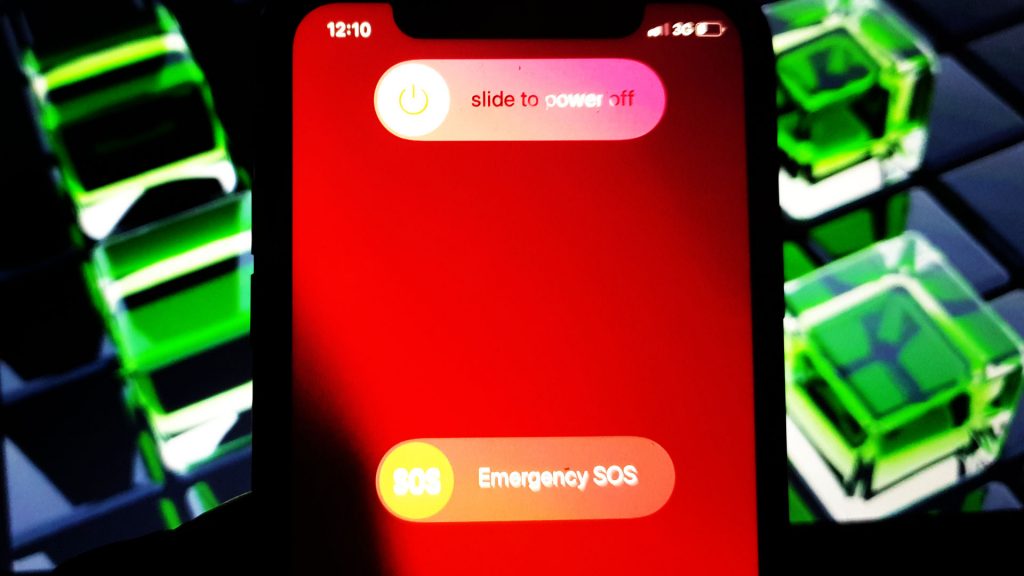 If the DND has been disabled and sounds are set but the issue is not fixed, it is time to reboot your device. This will refresh the system, which is good in rectifying software glitches and may eventually resolve the problem on your iPhone 12.
Press and hold the Power/Side button and either of the Volume buttons simultaneously for a few seconds.
Release both buttons once the Slide to Power off prompt appears on the screen.
Drag the Power off slider to the right to turn off your phone.
After 30 seconds, press and hold the Power/Side button again until you see the Apple logo.
Once the phone has restarted, try to play some music and check if your iPhone 12 already has a sound.
Third Solution: Check for iOS update on your iPhone 12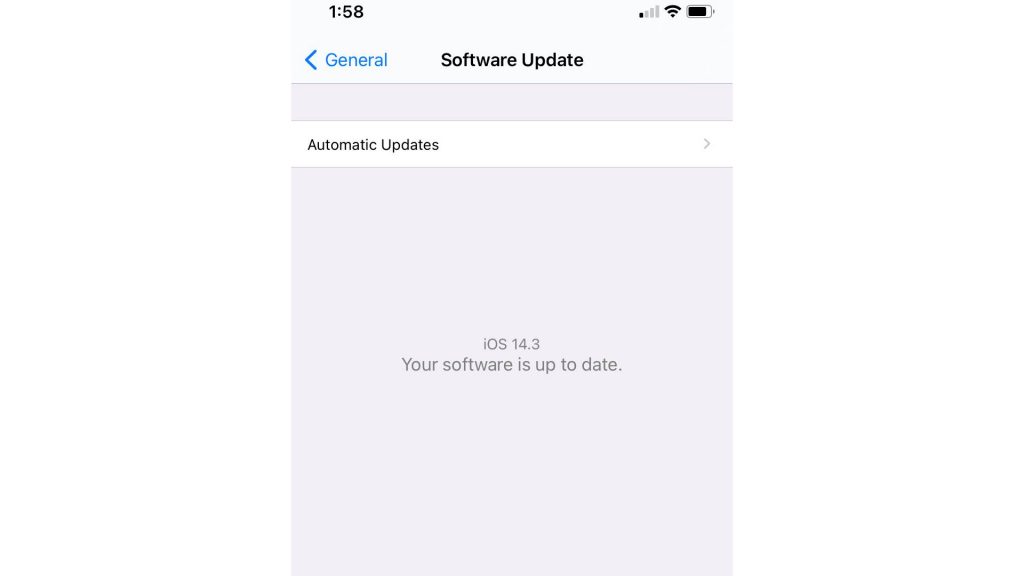 It is crucial to check for an iOS update as it could provide a quick resolution to some reported iPhone issues. If you haven't updated your iPhone 12's software or haven't checked for an update yet, then it is time to do that now.
Access Settings from the Home screen.
Go to and tap on General.
Select Software Update.
Wait for the "Checking for Update" to complete.
If there is an available update, read its description and tap on Download and Install to update your iPhone's software to the latest version.
Fourth Solution: Disable Bluetooth on your iPhone 12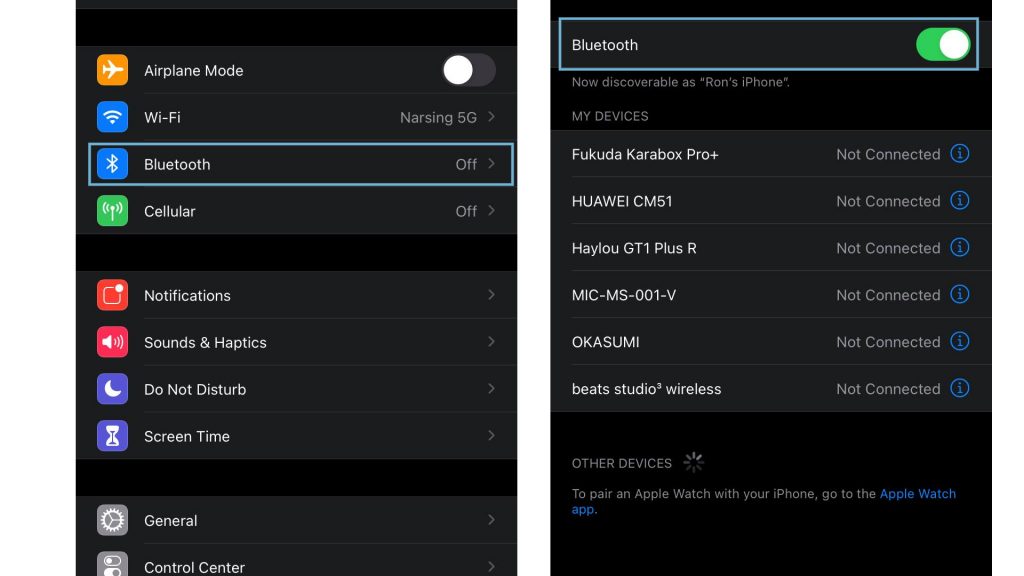 There are instances where bluetooth devices will automatically connect to your iPhone 12 when the Bluetooth function is enabled on your device. To make sure that this is not the culprit, it is best to turn off the Bluetooth feature completely.
From the Settings, go to Bluetooth.
Make sure that the toggle switch is not on green.
Once verifying that the Bluetooth is disabled, try to insert a wired headphone on your iPhone 12 then remove it. After that, test if the audio functionality on your phone has been restored.
Fifth Solution: Reset All Settings on your iPhone 12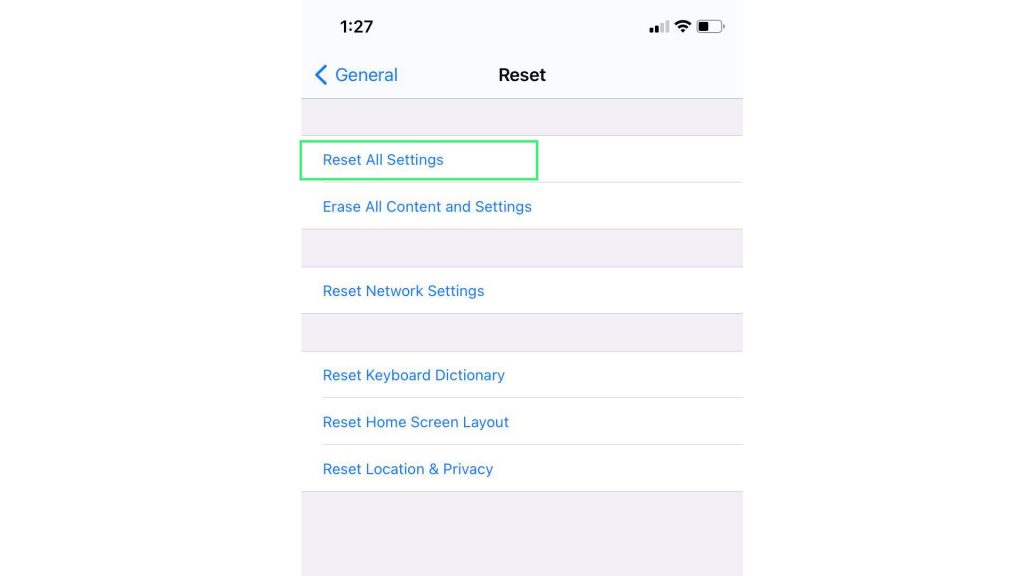 Some settings might have been configured incorrectly and it affects the sound on your iPhone 12. Since it is hard to check it one by one, the faster way to isolate if this is settings related is to revert all manually configured settings to their default values and options through reset all settings procedure.
Access Settings from the Home screen.
Tap General.
Scroll down to and then select Reset.
Tap the Reset All Settings option.
Enter your device passcode once prompted.
Then tap to confirm all settings reset.
Once the settings have been reset, check for the audio functionality if it's back already. Do not worry as no personal information will be affected by this process.
Sixth Solution: Restore your iPhone via Recovery Mode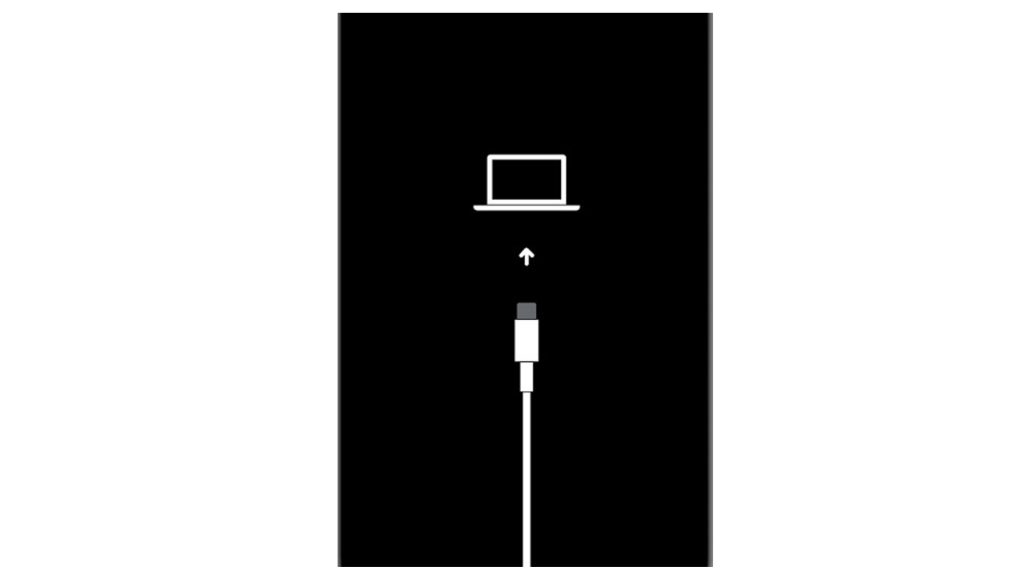 Restoring the iPhone's software without deleting your personal data is a good idea. Recovery mode restore is just what you need to do that. This advanced solution has helped in dealing with issues caused by software anomalies on iOS devices.
You'll need to have a Mac or Windows computer with the latest iTunes installed, plus a good internet connection. Also ensure that your computer runs on the latest operating system that is compatible with your iPhone. Once you have those requirements, connect your device to the computer using the Apple-supplied USB/lightning cable. Then allow iTunes to sync with your iPhone and backup files, if possible. Once the backup is secured, follow these steps to put your iPhone 12 in recovery mode and then restore iOS in iTunes:
Press and release the Volume Up button quickly.
Press and release the Volume Down button quickly.
Then press and hold the Power/Side button once prompted with Connect to iTunes screen. Do not release the button when the Apple logo appears as you will need to enter recovery mode state.
Once you enter the recovery mode, you'll see either Update or Restore option.
Select Restore if you want to reinstall and download iOS on your device without erasing data.
Do not disconnect your phone and keep it connected until the entire restore process is finished.
Still Having an iPhone 12 that Has No Sound
If your iPhone 12 has no sound up to this point, then the speaker might need a service through an Apple service center. Just visit the nearest one in your area for a faster resolution with the audio problem on your device.
We also have our Youtube channel that offers troubleshooting guides for other concerns. Feel free to visit it anytime and don't forget to give our videos a thumbs up and subscribe to it. Thank you.