If your iPhone XS Max won't turn on, make sure that it has enough battery life. If needed, charge the phone for at least an hour. Then try to turn it on again. If this trick fails to fix the issue, troubleshoot your phone further.
Power issues are among the most commonly reported problems by smartphone owners today and some Apple iPhone XS Max owners have actually encountered them. If you just bought a thousand-dollar phone and after a few days you found it to be dead, unresponsive and won't switch on, you would surely become so worried. In fact, most users would immediately bring their devices to a technician only to be charged with a couple of hundred dollars after a few minutes of wait.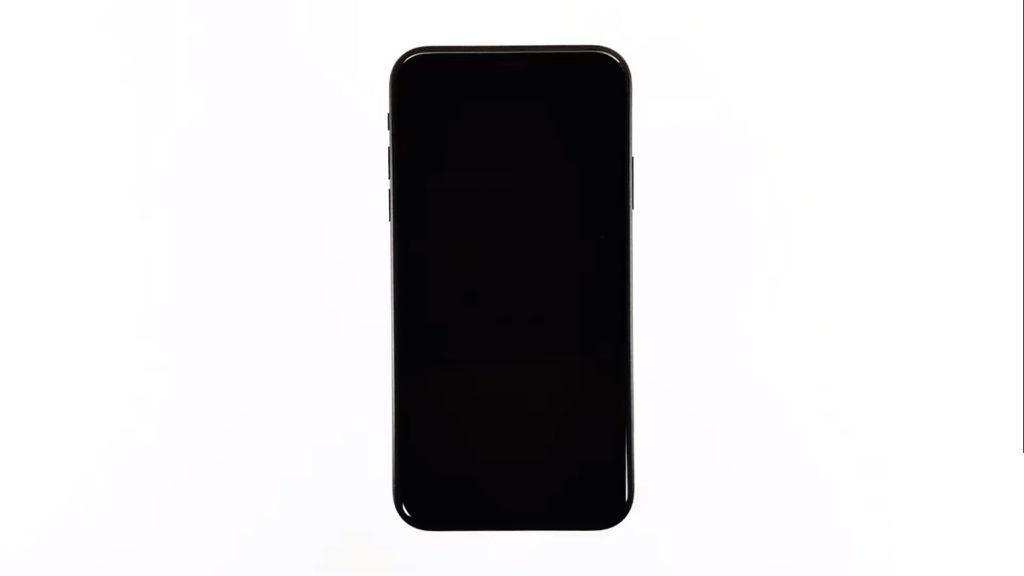 We don't want that to happen to you that's why we publish posts like this. Before a device is released, it's properly tested and every unit that comes out of the factory should already be working or turning on. Manufacturers make sure of this because they would pay too much for recall and customer retention should serious problems occur after sales.
Needless to say, your iPhone XS Max should work properly out of the box but then again it's not perfect so problems may still occur from time to time although they shouldn't be that serious. Continue reading as I will give you the practical ways to make your iPhone turn on again.
But before that, if you found this post while looking for a solution to a different problem, then visit our
iPhone XS Max Help Guides
for we have already addressed some of the most common issues with this device. We may have already published posts that provide solutions to your problem.
ALSO READ: What to do if your Apple iPhone is not charging
Troubleshooting iPhone XS Max that Won't Turn On
It is normal for a user to think that the problem with his/her iPhone is the hardware when the device turned off by itself and would no longer respond after that. Well, that could be true but since we're really not sure about it, it's better to perform some troubleshooting procedures.
However, make sure that your phone doesn't have any signs of physical and/or liquid damage because if there is, then there's no point in troubleshooting if the iPhone no longer responds because of a shattered screen or became wet on the inside. Problems like these should be handled by a technician so you should bring it back to the store.
Assuming that your phone doesn't have any signs of physical and/or liquid damage, here's what you're going to do…
First solution: Forced Reboot (simulated battery removal)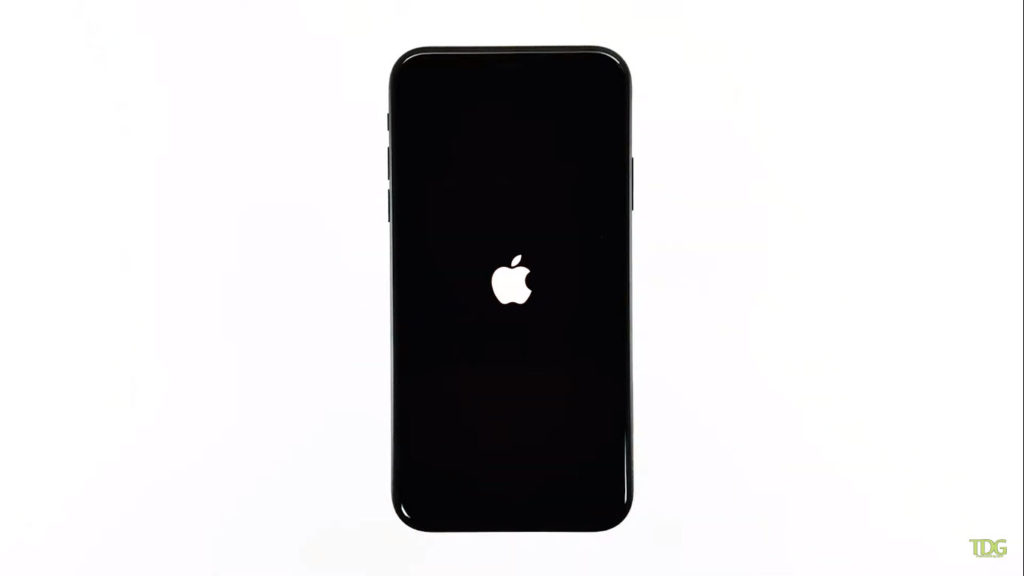 More often than not, when an iPhone turns off by itself and would no longer turn on after that, it's a firmware or system crash. It occurs from time to time and it will leave your device with a black screen and it won't turn on no matter how many times or how long you press and hold the Power key. But the most effective solution to this is the forced reboot or the simulated battery removal.
When a device's operating system crashes, removing its battery and putting it back in after a few seconds would make it respond again. That is of course, if your phone has a removable battery but if it's like the new iPhone XS Max that doesn't have a removable battery, a forced reboot should be done. This is how you do it…
Press and quickly release the

Volume Up

key.

Press and quickly release the

Volume Down

key.

Press and hold the

Side

key until you see the Apple logo.
If you can finish this procedure and can actually see the Apple logo at the end, then that would be the end of this problem. But if not, please try it a few more times until you're sure you're doing it right. The iPhone XS Max isn't like the previous models of iPhone wherein you will only have to press and hold a couple of its keys to make it respond. This one seems a bit more complicated so there's a possibility that you're no doing it correctly.
After doing the Forced Reboot procedure a few times and your device is still not responding or booting up, then move on to the next solution.
ALSO READ: Fix iPhone XS Max that cannot install iOS 13.2 update
Second solution: Charge your iPhone that won't turn on and do the Forced Reboot
You might be wondering why you need to charge your iPhone when it's not turning on. Well, there's always a possibility that it's just a battery drain. The thing is when you allow your iPhone to run out of battery, the firmware may crash as some services and components may not be properly shut down and in that situation, you're already dealing with a couple of issues that both result to an unresponsive device.
Here's the thing, if the firmware has crashed, your iPhone won't respond to its charger and you may not see it turning on once connected. But the charging process is performed by both the firmware and hardware so there should still be a current flowing through the cable and into the circuits of your device. To make it easier for you to understand, here's what you must do should the first solution fail: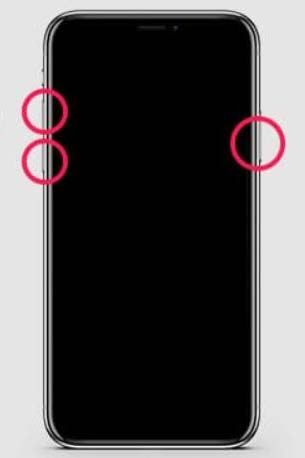 Plug the original charger to a working wall outlet.

Using the original cord, connect your iPhone XS Max to its charger.

Regardless whether it turns on or not, leave it connected to the charger for at least 10 minutes.

Now, press and quickly release the Volume Up key.

Press and quickly release the Volume Down key.

Press and hold the Side key until you see the Apple logo.
If the problem is due to a drained battery that resulted to an unresponsive device, then your iPhone XS Max should already be booting up by now. If still not, then try the next solution.
ALSO READ: How to fix an iPhone XS Max that keeps disconnecting from Wi-Fi network
Third solution: Connect your phone to iTunes
We need to find out if this iPhone is powered on and if it's only the screen that has a problem by connecting your device to a computer with iTunes. If the device is powered on, iTunes should immediately be able to detect and recognize it but if there's no response from your computer, then the device is powered off.
Now is the perfect time to bring your iPhone XS Max back to the Apple store so that a technician can check it for. It's possible that the problem is with the hardware but as long as it's not due to physical or liquid damage, it may be replaced with a new unit if the technician can fix it for you.
I hope that this troubleshooting guide have helped you one way or another. If it did, please help us spread the word by sharing this post to your friends who might also have similar problem as you.
Connect With Us
We are committed to helping our readers fix the problems with their phones as well as learn how to properly use their devices. If you have other issues, you may visit our Help Guide page so you can check by yourself the articles we've already published that contain solutions to common problems. Also, we do create videos to demonstrate how things are done on your phone. Visit our YouTube Channel and please subscribe to it. Thanks.