There are times when issues occur even to high-end devices like the iPhone 13. Even if we think those issues are not really that serious, they can be very persistent and you might not be able to fix them easily.
Sometimes you might need to do an extra step to fix even the easiest problems on your phone. Good thing there are several options you can do that serve as troubleshooting procedures.
Once of those procedures is the factory reset. Doing so will delete all of your personal information in your iPhone as well as bring all the settings back to their factory defaults.
But the good thing is that it will probably fix any issues you might be experiencing on your device.
In this article, we will guide you on how to do the factory reset on your iPhone 13. But aside from that, we will also suggest some basic troubleshooting procedures you should try before resetting your iPhone.
What to do before the iPhone reset
Unless you want to sell your iPhone or give it to someone else, the most common reason why you would want to reset it is to fix an issue or two.
A factory reset can be a hassle even if it's effective. It's because you will have to make sure that none of your important stuff will be deleted.
So you'll actually be spending so much time syncing it with your iCloud account, or creating a local backup on your computer.
That's why we suggest a few things you should do before the reset.
Here are some of the things you should do:
Forced restart
When troubleshooting an issue with your iPhone, also try doing the forced reboot first, especially if the problems aren't really that serious.
The forced restart is actually a simulated battery removal that will refresh your iPhone's memory and reload all services.
Reset all settings
Another procedure you want to do before moving on to factory reset is the reset all settings option.
Doing so will bring all the settings back to their default values and most of the time, it's enough to fix minor firmware issues.
The good thing about this procedure is that none of your files or data will be deleted so you really don't have to create a backup.
Reset network settings
In case you have network related issues and you've already tried rebooting your router or modem and the problem remained, then you should try resetting the network settings of your iPhone first before the factory reset.
Most of the time, that's enough to fix network problems in smartphones.
iPhone 13 Factory Reset
After doing the basic troubleshooting procedures and your iPhone 13 continues having some issues, then that's the time that you do the factory reset.
But as mentioned earlier, all your personal files and stuff will be deleted, so make sure to create a backup of your iPhone either through iCloud or by using the iTunes app.
Once you're ready, follow these steps to perform the Factory Reset via Settings:
Step 1: From the Home screen, find and tap Settings app.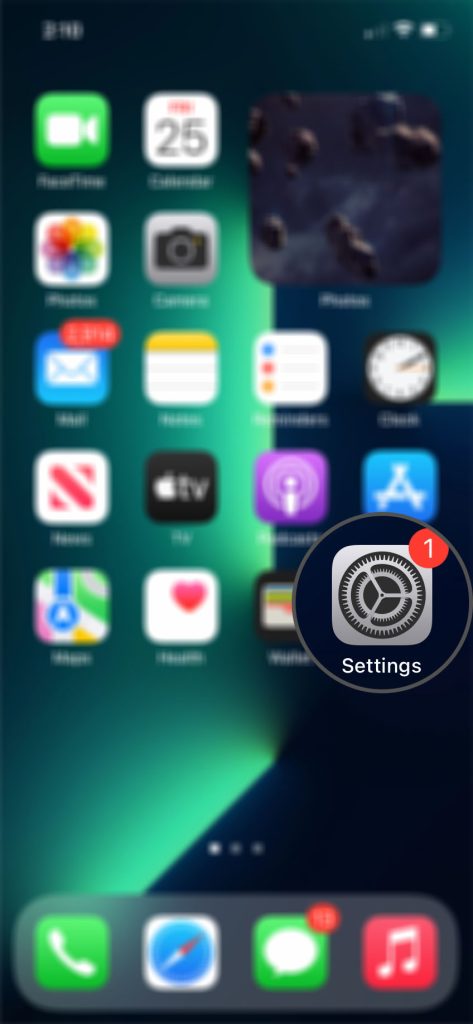 This will bring you to the Settings menu.
Step 2: Scroll down and bit and tap General.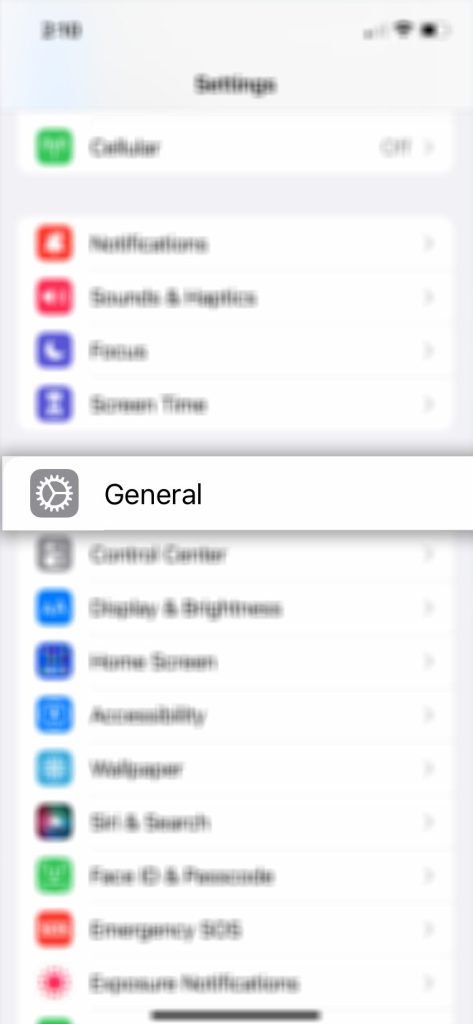 The next screen will show you options to manage your iPhone better.
Step 3: Scroll all the way down and tap Transfer or Reset iPhone.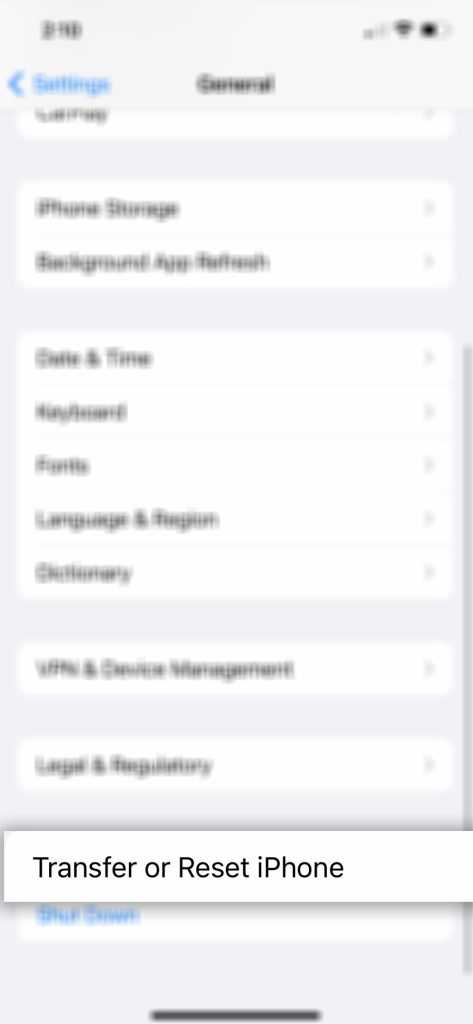 Read the information on the next screen.
Step 4: Tap Erase All Content and Settings.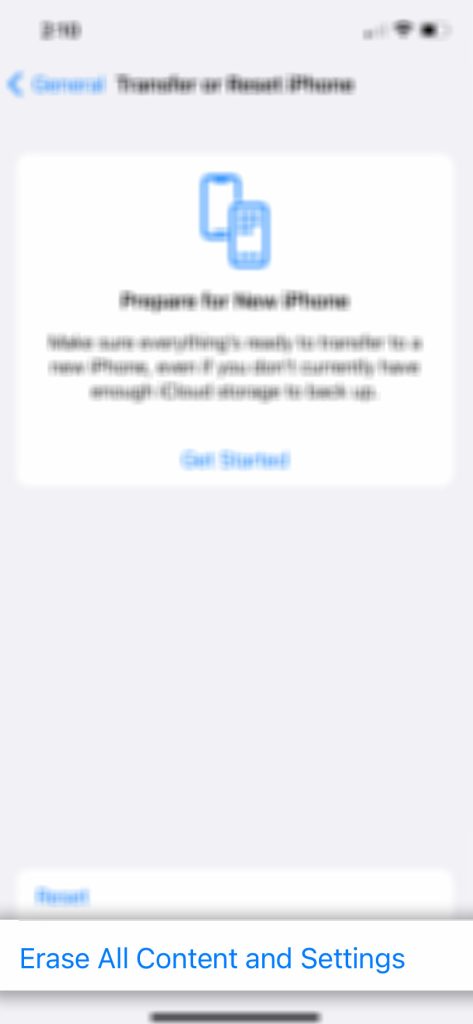 Step 5: Read the information at tap Continue.
Step 6: If prompted, enter your iPhone passcode.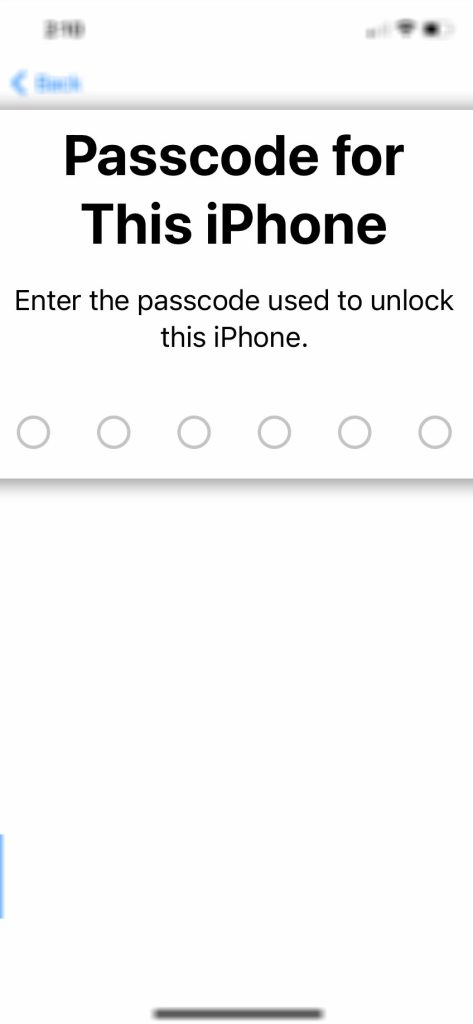 Step 7: Take a little time with the backup or proceed to the next step if you already did that.
Step 8: Enter your Apple ID password and tap Turn off at the top-right corner of the screen.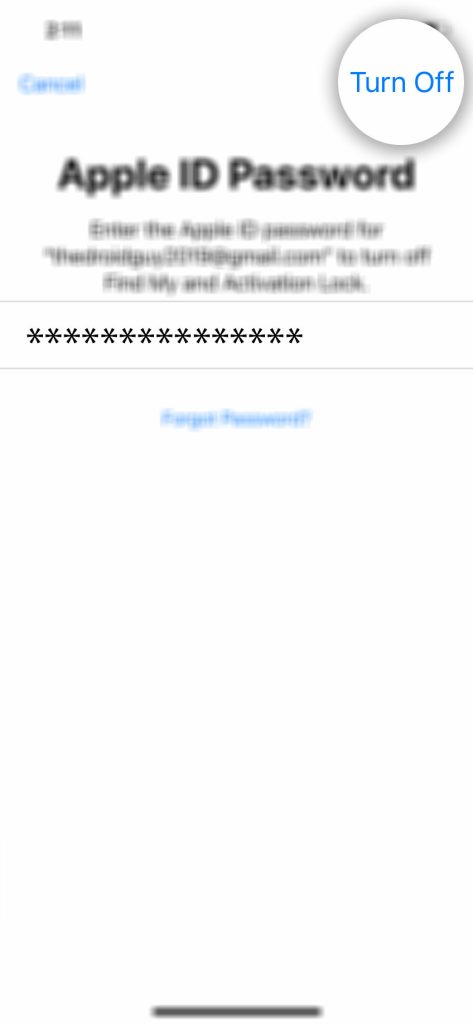 Your Apple iPhone 13 will begin the reset and it might take a few minutes to finish.
When the reset is done, your iPhone will reboot on its own and once it becomes active again, you will be prompted to set it up. It's because your device has already been brought back to its factory settings.
If the reason why you reset your iPhone is due to a problem, then set up your iPhone 13 as a new device and don't restore your data just yet.
Make sure that the problem is fixed before restoring your backups.
If the Problem continues, then you have to bring your phone to the Genius Bar or Apple store to have it checked.
We hope that this simple tutorial can help you one way or another.