Need help setting limits to certain contents on your new Apple iPhone 13 device? This post will walk you through the entire process. Here's how to enable content restrictions on iPhone 13 and other iOS 15.2 devices.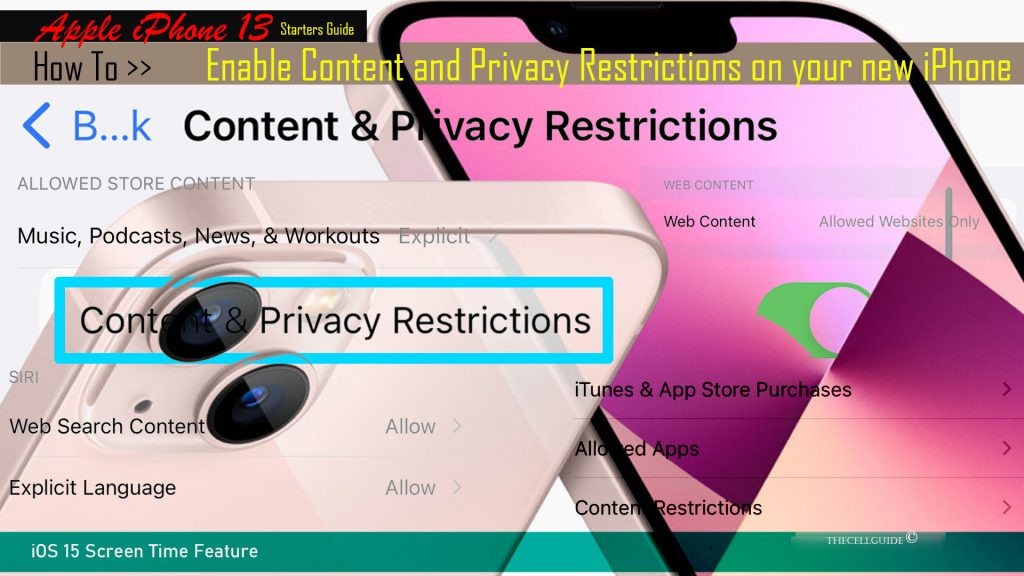 Limiting access to explicit content is imperative when sharing your iPhone with your kids. The same thing when allowing your kids to use mobile devices on their own. With the constant update rollout, such needs are finally met, particularly for iOS device owners. Read on for more information the iOS 15 parental controls.
iOS 15 Content & Privacy Restrictions
Recent iOS devices support more advanced privacy features that you can use to block or limit specific apps and features on your iPhone.
Utilizing these features is particularly recommended for iPhone owners who share their respective devices with their kids and/or minors.
When enabled, this feature restricts settings on your iOS device for explicit content, downloads and purchases, game center, Siri web search and other web content.
You can also set or change the password settings for additional purchases made through iTunes, App Store and BookStore.
To access and manage content and privacy restrictions in recent iOS devices like the iPhone 13 series, just go to the Screen Time menu.
If you're new to the iOS platform and need some input on how to get all these things done on your new Apple iPhone 13 device, feel free to refer to the step-by-step walkthrough as follows.
Easy Steps to Enable Content Restrictions on iPhone 13
The following steps are also applicable when activating content restrictions on other iPhones that have the same iOS version with the iPhone 13 series. Actual screens and menu options may vary between device models and wireless service providers.
Prerequisites:
Before you begin, verify and ensure that Screen Time is enabled on your iPhone settings. Just head into the Settings app, tap on Screen Time and follow the rest of the onscreen prompts to activate the feature on your iPhone.
Feel free to start whenever you're all set to manage restrictions for specific content on your new iOS device.
Step 1: To get started, open the Settings app by tapping on the Settings icon from the Home screen.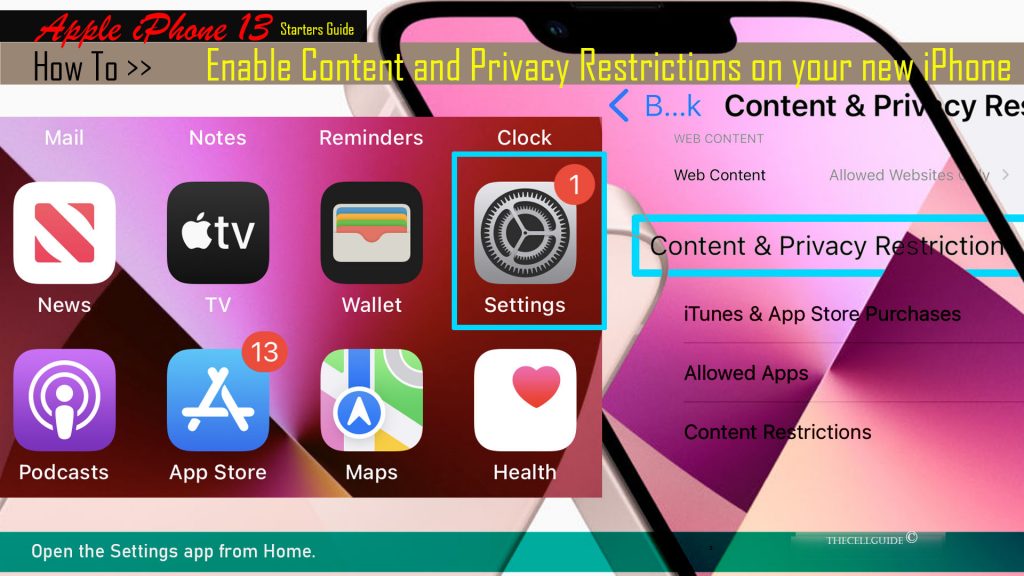 Step 2: While on the main Settings app menu, scroll to find and then tap Screen Time.
The Screen Time menu opens with a list of all relevant features.

Step 3: Find and then tap Content & Privacy Restrictions to proceed.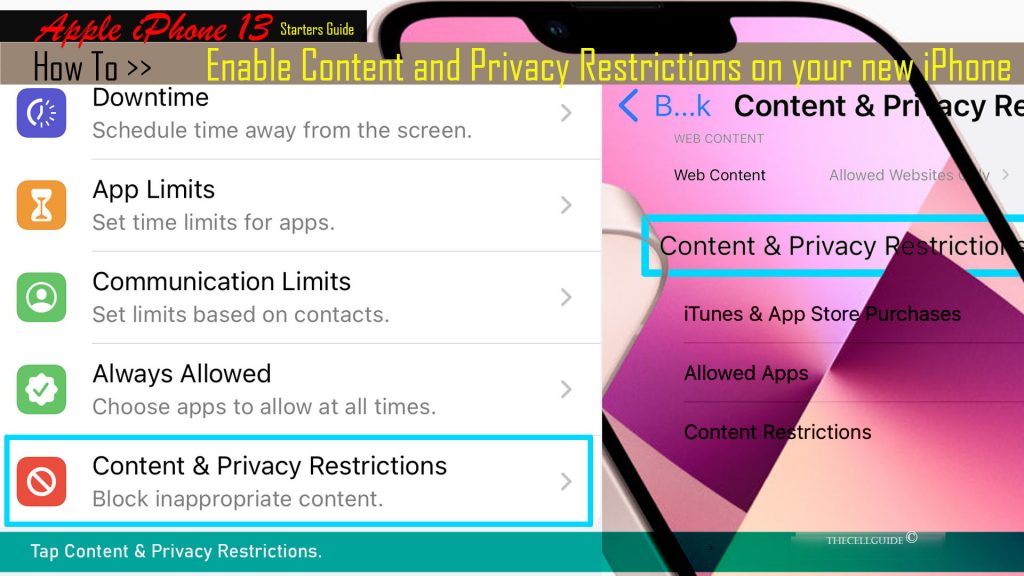 Step 4: On the succeeding menu, toggle to turn on the switch next to Content & Privacy Restrictions. Doing so likewise activates the rest of its sub-features, allowing you to adjust the restriction settings for each content.

Step 5: To set and manage restrictions for App Store purchases and downloads, tap iTunes & App Store Purchases and make necessary adjustments to the settings.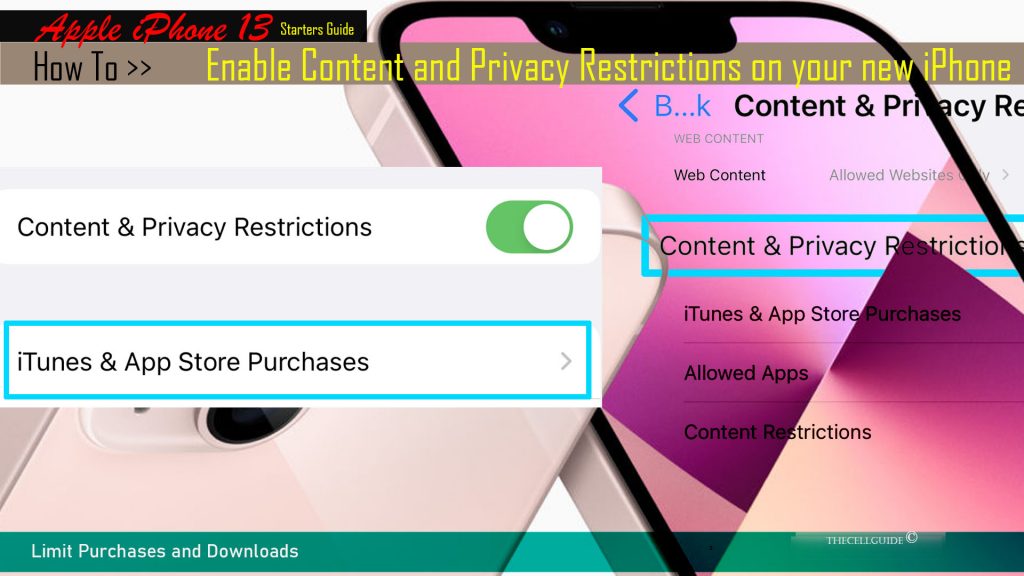 Step 6: To manage app restrictions, tap Allowed Apps and then adjust which apps you'd like to allow or disable access for specific users.
Step 7: To set restrictions for specific content, tap Content Restrictions and add restrictions to certain contents.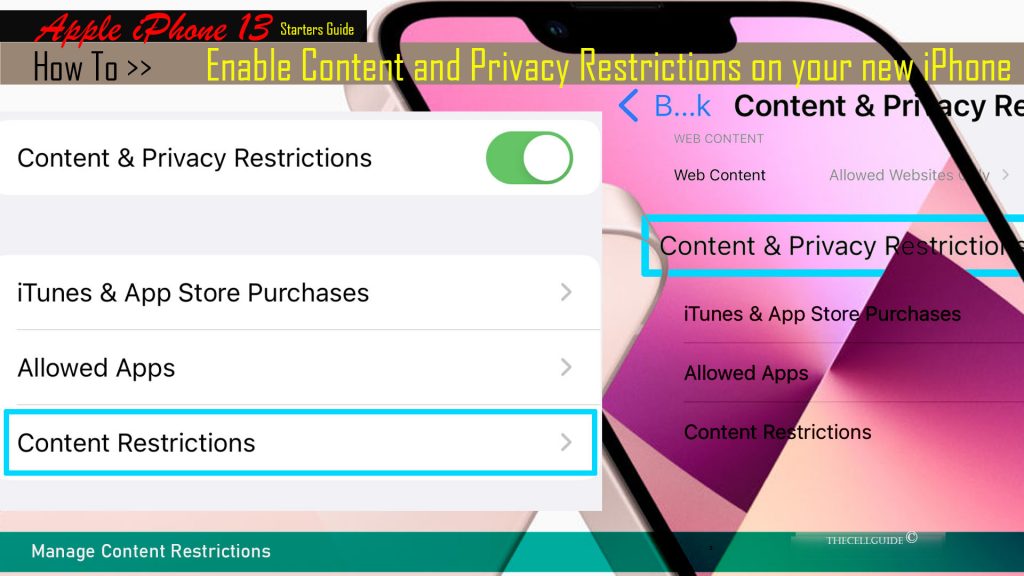 You can also control or block access to specific websites by tapping on Web Content and then tap select Allowed Websites Only from the given options. After that, you can start adding websites that you would grant or restrict access for specific users.
Only approved websites are then allowed to load up on Safari and other internet applications on your device.
Just repeat the same steps to set restrictions to other options and content that can be accessed through your iPhone.
iOS Screen Time Benefits
Also known as Parental Controls, the iOS content and privacy restrictions allow you to manage which features, content and apps your kids can and cannot access on your/their iOS device. Having said that, new iOS devices including the iPhone 13 series are already able to filter website content to limit access to adult pages in Safari and other iOS apps.
This Screen Time feature will therefore make managing your kid's Apple devices quick and simple. Indeed it would give you some peace of mind.
iOS 15 Screen Time Menu
Apple's very own Screen Time feature is one of the essential features embedded in every new iOS and iPadOS device. Located in the Settings app, Screen Time allows you to monitor the way you use your devices.
On the Screen Time menu, you can set app limits, block inappropriate content, schedule downtime, and set which apps you want to allow at all times accordingly.
And that's all about activating and setting content restrictions on the iPhone 13 in iOS 15.2.
Hope this helps!
Please check out our YouTube channel to view more tutorial and troubleshooting videos for popular iOS and Android devices.
You Might Also Want To Read: