This post will walk you through deleting all temporary files and residual data stored from individual app's storage in recent Samsung Galaxy A devices. Read on to learn how to clear app cache and data on Samsung Galaxy A53 5g.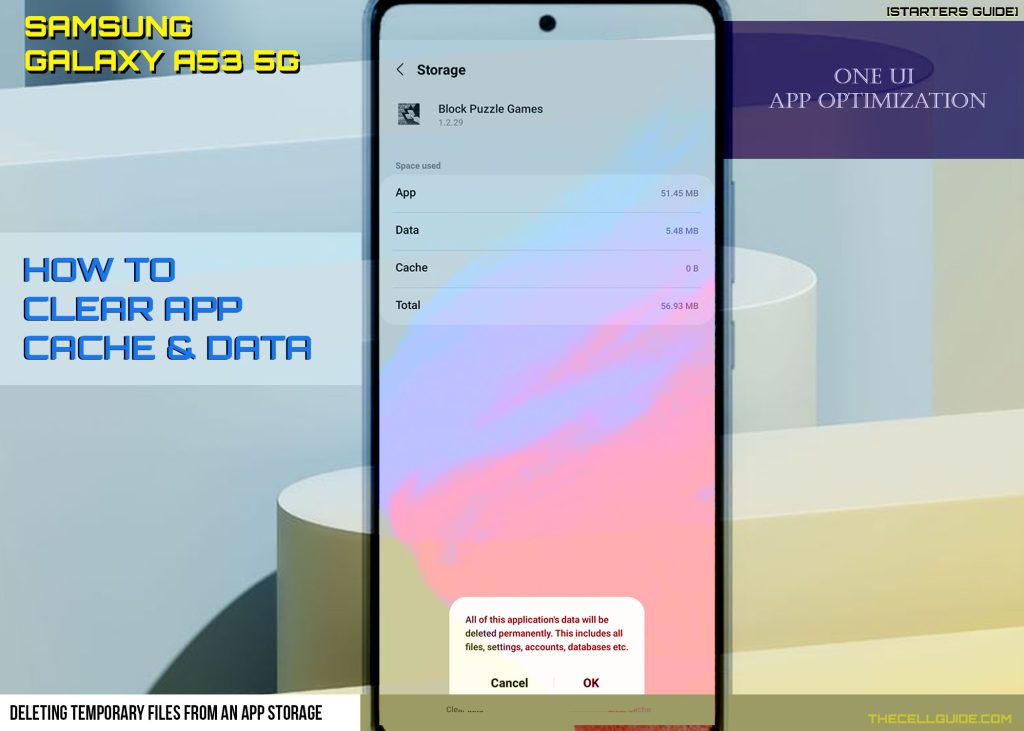 What is Cache and Residual Data?
Every app has a dedicated repository of temporary data that have been collected each time the app is launched or used on the device. Computers, smartphones, and tablets also have a reserved storage location for residual files that will be used for different computer programs and services to load faster.
With cache, devices and applications are able to quickly retrieve data of some variety as they easily access the data locally instead of redownloading it every time you launch an application or visit a website.
While keeping these temporary files in the repository storage of an app or electronic device offers a number of benefits, particularly fast performance, it may likewise result in some unexpected system conflicts in the long run. This usually happens when any of the cached files gets corrupted or contains some malicious software that could ruin the normal system functions.
For this reason, clearing cache from an app or device storage is recommended from time to time.
Common instances wherein clearing cache in mobile devices is deemed important include when a certain app stops working as intended or the device itself is acting up.
If the issue is only transpiring on a specific application, clearing cache and data from that app's storage is recommended. If the symptom is affecting the entire system, then clearing the cache and data from the device's internal storage would be necessary.
Depicted below is the actual process of clearing cache and data from individual apps on a Samsung Galaxy A53 5g smartphone. Feel free to refer to this quick walkthrough if you need help doing so.
Steps to Clear app cache and data on Samsung Galaxy A53 5g
The following procedure is also applicable when clearing cache and data from an app on other Samsung phones that are running on the Android 12 with One UI 4 or later OS version.
There may be some slight differences on every device's user interface given that actual screens and menu options may likewise vary between device models and wireless service providers.
Keeping the device's software up-to-date is therefore recommended to ensure all key features and menus are present.
Feel free to start whenever you're all set to delete all temporary files and residual data from an app on your Samsung device.
Step 1: First, tap Settings from the Home screen or Apps tray to launch the settings app.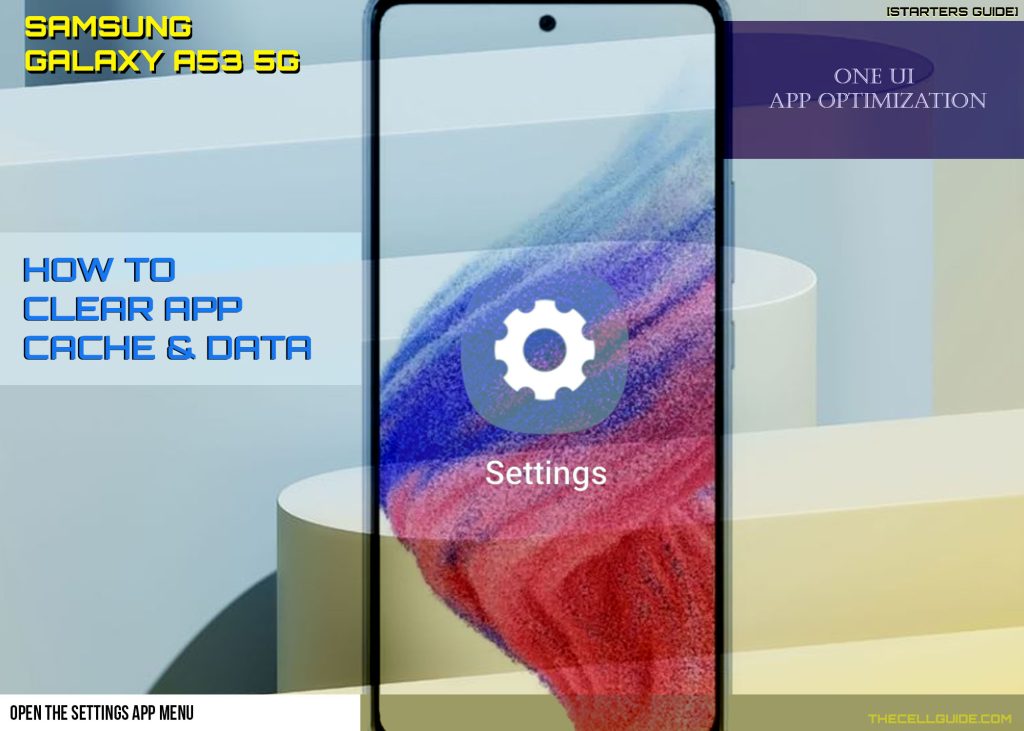 Step 2: While in the main settings app menu, find and then tap Apps. Doing so opens another screen with a list of all pre-installed and downloaded applications.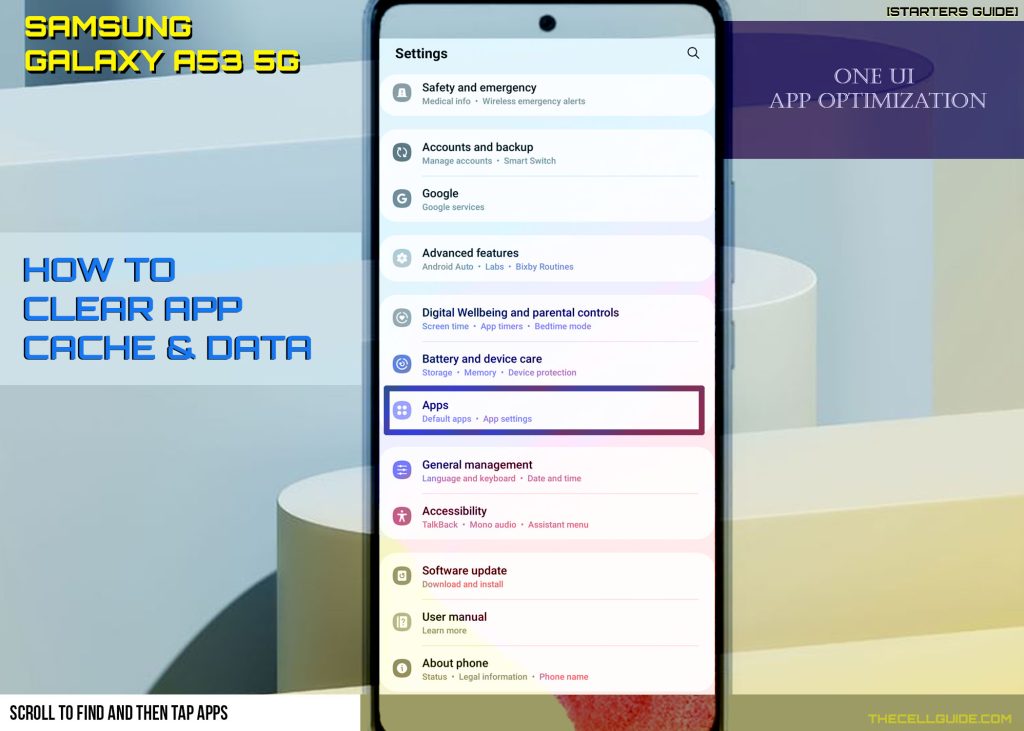 Step 3: Find then select the desired application. If the app is not in the list, tap the Filter and sort icon then tap to turn on Show System Apps.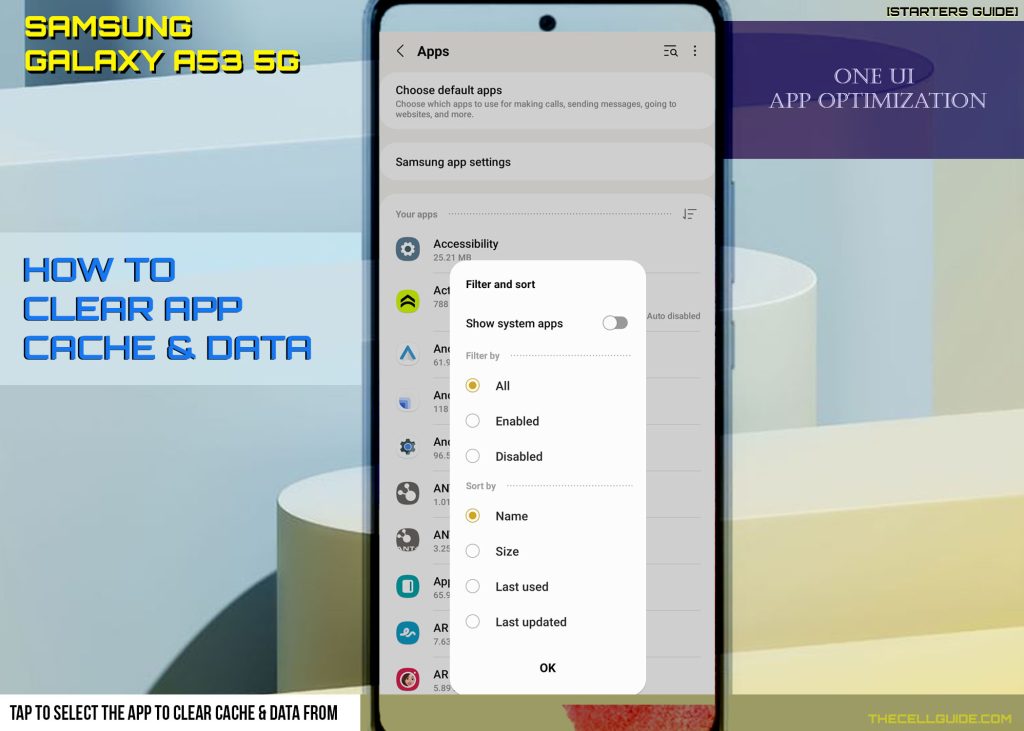 Step 4: Selecting an app will open the app's info screen. While in the App info screen, tap Storage.
Step 5: The dedicated storage menu for the selected application will load up next. At the bottom of the screen, you'll see the option to Clear Cache and Clear Data. To clear the cache from the app, tap Clear Cache. Doing so will empty the cache for that app.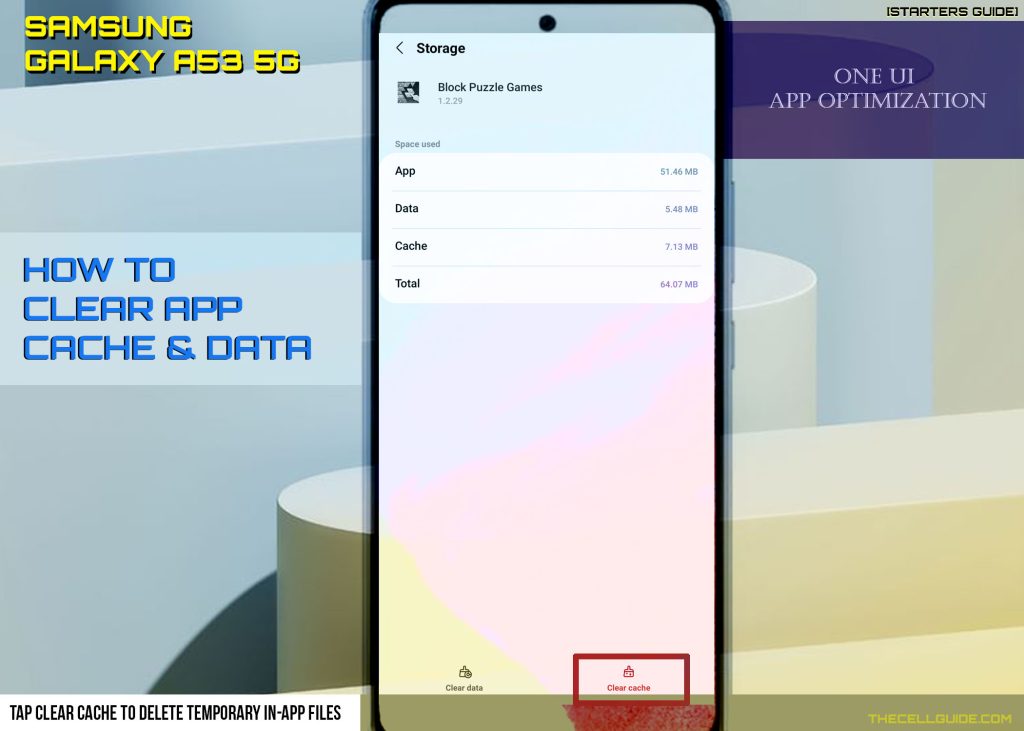 Step 6: To clear all accumulated residual files for that app, tap Clear data.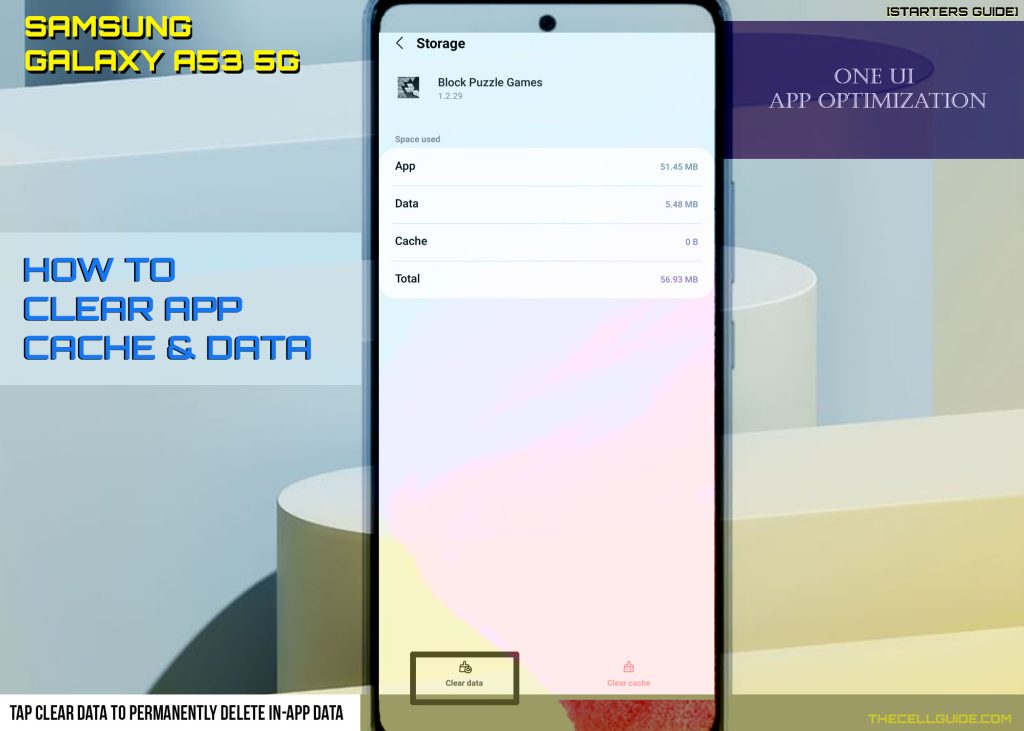 Important Note before clearing app data:
It's also worth to note that clearing the app's data will permanently delete all the app's data including saved files, settings, accounts (login credentials), stats, databases and other temporary data that are stored for use in that application.
Step 7: If you wish to proceed, tap OK on the pop-up warning to confirm.
All residual data saved for that app will then be deleted permanently. This means the need for you to re-enter your account credentials the next time you launch and use the app, unless it does not require login. In-app settings are likewise deleted so you'll need to reconfigure the app's settings if needed.
Wipe Cache Partition vs Clear App Cache and Data
Wiping cache and data from an app specifically aids in resolving in-app glitches that resulted in unstable app performance.
If the problem appears to be transpiring in the entire system, clearing out residual files from the system storage would be necessary. The process is called wipe cache partition.
The concept of wiping cache partition is quite similar to that of clearing an app's cache and data but the main difference is that it's the system cache that is emptied in the former method.
The device itself has a dedicated repository or storage of temporary files that the system accumulates every time the device is in use. These are called system cache.
Similar to app cache, temporary files contained in the system cache are likewise mainly used for quick reloading of the same file types or information. And just like apps cache, system cache also needs to be cleared out from time to time, especially when system services are acting up.
After clearing out all accumulated residual files from the system cache, the system would start to recollect new sets of temporary data the next time it runs.
And that's all out clearing app cache and data on the Samsung Galaxy A53 5g smartphone.
Hope this helps!
Please check out our YouTube channel to view more tutorial and troubleshooting videos for popular iOS and Android devices.
You Might Also Want To Read: