If you're not happy with how your new iPhone sounds, there are a lot of people in the same boat, seeking different avenues to up their sound quality in the iPhone. Some folks revert to Bluetooth speakers, but those aren't very helpful if you're not in a place where you can blast your music, podcast, or other audio. That's why wireless headphones are such a nice invention — you can connect up your earphones to your iPhone and listen to your audio without interrupting others. At the same time, you improve your game in the sound quality department.
* If you buy through links on our site, we may earn an affiliate commission. For more details, please visit our Privacy policy page.
In the market for a pair of wireless headphones for the iPhone? There are so many different options to choose from, but that's why we've done the legwork of compiling only the best options out there.
If you weren't sure what to buy before, any one of these 15 headphones are bound to bring you an excellent audio experience:
Best Wireless Headphones For iPhone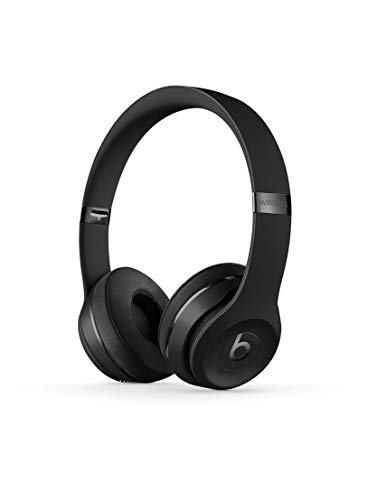 What better pair of headphones to pick up for your iPhone, than one from Apple itself, or at least through its subsidiary, Beats? Enter, the Beats Solo3 wireless headphones. They're larger than your traditional earbud, but sound so much better. And its larger size doesn't stop these from being portable — Beats includes a portable carrying case, which makes it easy to take these with you on the go.
You might be surprised to find out, but the Beats Solo3 have well over twenty hours of playback before needing a charge again. And when you run out of juice, you can hook them up by wire to continue to listen to music.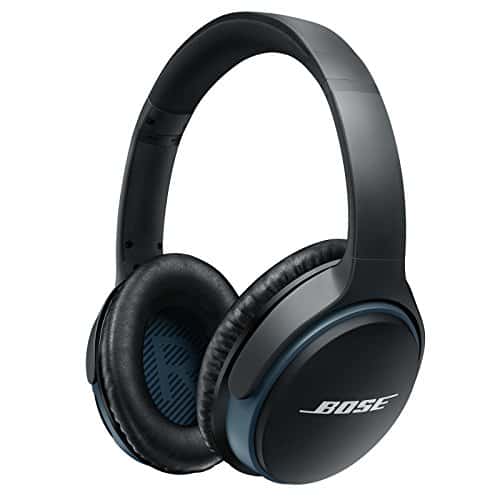 The Bose SoundLink headphones are another excellent choice for the iPhone. Bose is a reputable brand and used in many high-end studio setups. That said, you can't go wrong with their headphones. Even headphones like the SoundLink are going to get immersive sound quality — far better than the mono sound that the iPhone has.
That said, these are excellent for casual music listening, and even have some excellent around-ear comfort for all-day listening.
With 15 hours of playback time, you have plenty of juice for all-day listening and then some.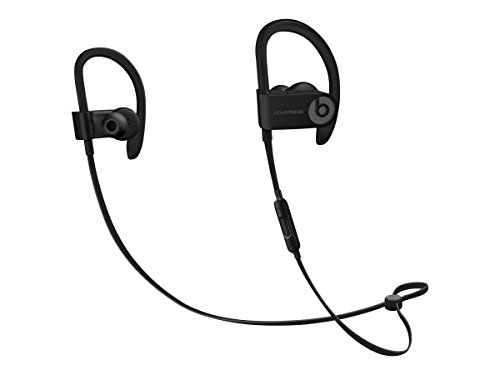 Next up, we have the PowerBeats3 by Beats. If you're looking for excellent sound quality, you can't go wrong with this pair of headphones. They're wireless and connect up to your iPhone by way of Bluetooth, and can last up to 12 hours off of a single charge. You'll get the crystal clear sound quality that you've come to expect from Beats. They're very quickly charged with built-in Fast Fuel technology, which gives you an hour charge after just 5 minutes on the wire. These in-ear headphones are relatively comfortable, too — there's a band that wraps around the top of your ear to help keep them in place — perfect for long jogs or runs.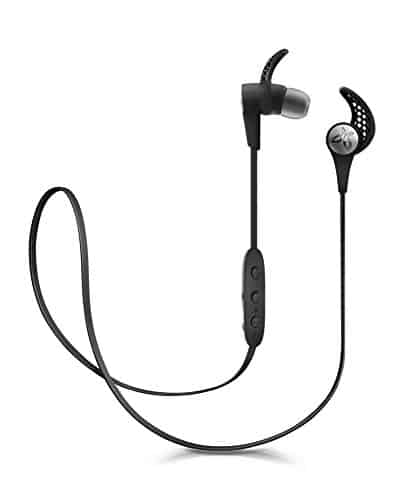 Next on our list is the critically acclaimed Jaybird X3's. These headphones are widely popular and are fairly affordable. The sound quality of these headphones is phenomenal for the price — they're loud and produce crystal clear sound. The Jaybird X3's are super comfortable as well, making them ideal for all-day listening. Not only that, but these are the perfect headphones for intense workouts, as they're moisture resistant. That means moisture won't find their way into the Jaybird X3's, shorting them out and distorting the sound quality.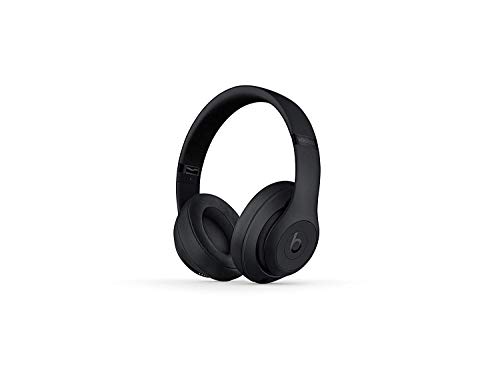 The Studio3 headphones are another one that you can't go wrong with. These are a tier above the Solo3's, and as such, are a little on the larger side. Studio3 was, as the name implies, designed for the studio. That said, the Beats Studio3 can output some amazing sound. And with real-time audio calibration, you get a premium listening experience.
And even with the better hardware and improved sound overall — you get up to 22 hours of battery life. That means you can listen to more premium sound, without sacrificing the battery life of the Solo3's.
Just like the Solo3's, what makes the headphones from Beats stand out is the W1 chip for best in class wireless Bluetooth connectivity and increased battery efficiency.
This also comes with some sweet charging technology. Called Fast Fuel, just a 10-minute charge gives you three hours of playback when the battery is low.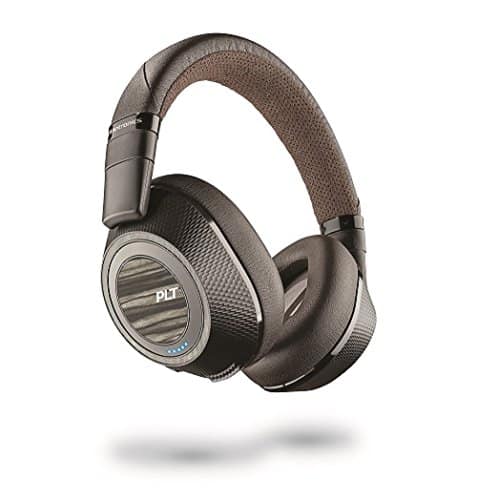 Plantronics might not be the biggest name in wireless headphones, but you can't go wrong with the Backbeat by Plantronics. As you might imagine, this one supplies you with immersive, high-res sound, and powerful speaker drivers that can deliver you some jaw-dropping music. You won't have trouble watching videos or movies and TV shows either.
The wireless cancellation features are pretty cool as well — it's called Active Noise Cancelling or ANC. It's essentially a switch you can turn on to minimize ambient noise while working or traveling. You can turn it off when you don't want to use it anymore.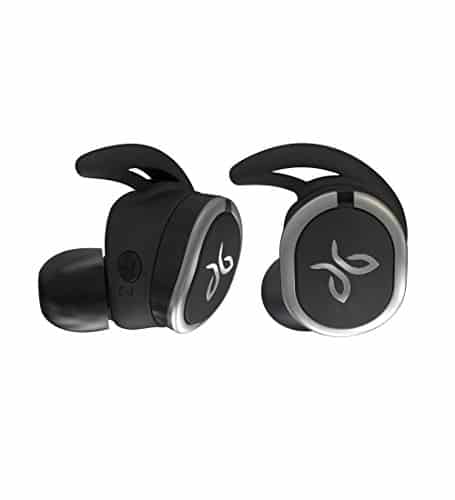 Do you want genuinelywireless headphones? Then consider the Jaybird RUN's. They're similar to the Jaybird X3's, but are truly wireless — there's not even a cord connecting the two; that said, you have to turn them both on independently: they'll automatically connect up to each other, and then, your phone. Much like the Jaybird X3's, they produce crystal clear sound quality. They also fit securely (and comfortably) in your ear. It comes with a couple of different wingtips and inserts to make sure you get the best fit for your ear. These last about four hours on a battery, but come with a fast-charging case that can charge them up at a quick rate throughout the day.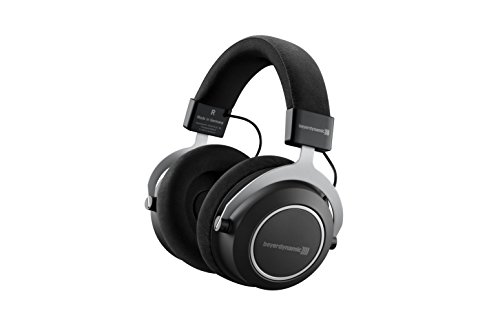 The iPhone comes with some amazing sound quality, but we're still not huge fans of the mono speaker setup. That's why we like headphones like the Amiron by Beyerdynamic. These are going to completely transform your sound experience, whether you're using them for listening to music, videos, or movies. These connect over Bluetooth — and while the audiophiles out there almost always prefer wired — the Amiron's are still able to emit some jaw-dropping sound quality.
You get the classic over-the-ear style, which makes these super comfortable. They're perfect for listening to music or audio while working or traveling but are even better in studio environments. They're super versatile in that way.
9. Soundmoov
These earbuds from Soundmoov are some of the best that money can buy. They're available on Amazon and worth every penny. They're designed so that you can have stereo-quality music wherever you go, no matter what you're doing, whether that be working out at the gym or focusing on a project for work. You can also choose from 3 different colors: blue, black, or gray.
The mini storage box is designed to charge your earbuds even when you're out and about. These Sundmoov earbuds also utilize Twin mode or Single mode. Twin mode is where you'll be able to share an earbud with someone else so you can both listen to the same thing, and single-mode is where you'll utilize just one of the earbuds, left or right, for yourself. The sound quality is so great that at any given time, you'll only need one, and not both.
10. Soundmoov Mini
Next up on our list is the Soundmoov Mini. If you're on a budget, but still want to snag a pair of quality headphones, these are the headphones for you. You'll get the crisp and clear sound that you would find in many headphones out there; the only disadvantage that these headphones have is that the sound gets more grainy the louder you get. They're comfortable and fit in the ear securely. The battery is also relatively small, so you're only going to get about 2.5 hours of continuous use out of a single charge — however, they do come with a charging case that will let you charge them up three additional times while on the go.
11. W-LANDAY
This earbud by W-LANDAY is usually a bit pricey. However, right now, Amazon is running a sale so that you can get your hands on this for a deal, a decent offer if you're on the fence about these, even the least bit. But whether you buy them on sale or not, we're pretty confident that you're going to love this.
This earbud is entirely waterproof so that it can be worn even in the shower. Within something like a pool, keep in mind that Bluetooth signal is almost spotty, if not non-existent, when completely underwater. You can also make hands-free phone calls, and at full charge, you'll get 6 hours of battery life. Besides, this earbud comes with a lifetime warranty; so, if you run into any problems, the company would love to assist you.
12. Beats Solo3
If you want to go for some larger over-the-ear headphones, the Beats Solo3 are the perfect headphones for the job. You'll get the crisp and clear sound quality that you've come to expect from Beats, but with a whole lot more comfort. These headphones work just like the smaller profile earphones — they even have an in-line microphone and remote for calls and adjusting volume. They operate over Bluetooth, and have a durable and robust design to give them a level of quality you wouldn't see elsewhere — you don't have to worry about breaking the Beats Solo3 one bit.
13. iDudu
These wireless earbuds are designed to make your life easier. They have a more classic design with the silicone rubber caps that can be exchanged for different ear sizes, and they're meant to both be worn at the same time, rather than just a single one at a time. They're also sweatproof, so they're great for indoor and outdoor activities, such as working out at the gym or going for a nice bike ride.
This set of earbuds will also come with a power bank, so that no matter where you are, you can charge your headphones. The sound quality is impressive, and you'll get a 12-month warranty with your purchase to cover manufacturer defects. This is available right now on Amazon.
14. Ignus
If you're athletic in any way, this earbud by Ignus is the one you're most likely going to want to grab. While many earbuds are sweatproof, this one goes beyond the norm with a specially designed nano-coating to protect the electronics from both sweat and rain if you're outside. And, this is an earbud that shouldn't fall out of your ear, even if you are running. It's designed in a way that hooks it into your ear.
When you charge the Ignus earbud for just half an hour (to 45 minutes), you'll get an incredible 4 hours of use, which can be used up to 33 feet away from your paired device. The beautiful thing about this, though, is that it's costs only a few dollars and comes with a 30-day refund, but there's also a lifetime warranty, so you'll never have to purchase another Bluetooth headphone again.
15. Kuppet
Kuppet delivers an experience all in itself with this singular earbud. It's just one, but it is ergonomically designed in a way that it can be turned 180 degrees and fit in either your left ear or your right; there's no need for different earbuds for both your ears. You can also connect to two different devices at once, so you'll get notifications or sound from both (i.e., a tablet and a phone, or a desktop and a laptop, etc.).
A full charge (about an hour) will get you 2 – 4 hours of music playtime or talk. And with just one button, you can answer a call, reject a call, play your music, pause your music, and turn the earbud on or off using a series of taps. It doesn't get much easier than that!
Best Wireless Headphones For iPhone Verdict
A quick search on Amazon will show you thousands of pairs of wireless headphones for iPhone, but you don't want to just pick up any random one. That's why we've done the work for you, filtering out all of the garbage, and constructing a list of only the best.
There are plenty of wireless headphones available for the iPhone , but these are easily the best. And they're easy to use with the iPhone — just start the pairing process, and then connect them up via the Bluetooth screen in your iPhone's Settings menu.
What's your favorite pair of headphones for the iPhone? Sound off in the comments section below.
* If you buy through links on our site, we may earn an affiliate commission. For more details, please visit our Privacy policy page.