The iPhone gets a lot of things right, but you still have the standard problem that all phones seem to have — less than stellar sound range. The quality of sound is excellent, but it's just not super loud because, well, phones don't get that loud. A great way around that is through a pair of wireless earbuds that you connect up via Bluetooth.
* If you buy through links on our site, we may earn an affiliate commission. For more details, please visit our Privacy policy page.
Not sure what the best wireless earbuds are for the iPhone ? Follow along with us below, and we'll show you some of the best options available to you today. Let's dive right in.
Best Wireless Earbuds For iPhone
Samsung's fairly new Galaxy Buds will work with the iPhone well, too. Small and low profile, these come with some excellent sound quality. It's way better than the output from the speakers at the bottom. There are a couple of extra drivers here, including one that increases your bass, and another that gives you a wider range of sound.
Additionally, the Galaxy Buds have Ambient Control, which allows you to tune out outside noises around you. That's particularly nice for when you need to take a phone call or listen to a lecture, training seminar, or something else.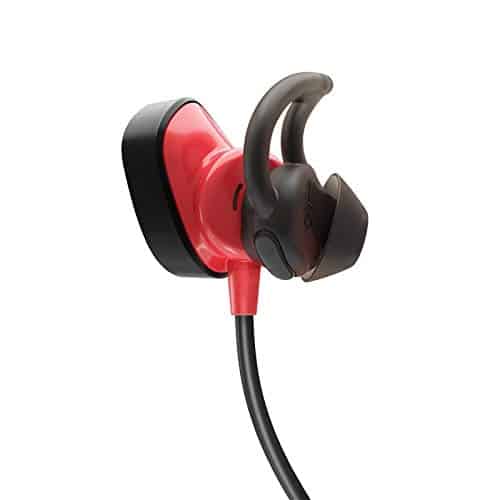 Bose has been around for a long while as well, offering professional sound quality with the SoundSport earbuds. These don't use the W1 chip inside your iPhone to better sound quality, but the sound quality is still excellent. At least one area that sets the Bose SoundSport earbuds apart from the rest is just how comfortable they are. Put these in your ear, and you'll have all-day comfort with these.
These are great for workouts in particular, with there being a built-in heart rate monitor to help measure your progress during a run, jog, or general workout.
Battery life is probably the best part of these. These come with about five hours of playback time off of a single charge, but you can juice them back up with the included charging case.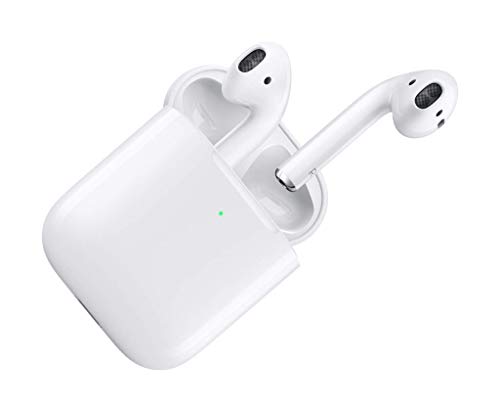 Easily the best pair of earbuds that you cannot go wrong with a pair of Apple AirPods for your iPhone. There are a lot of reasons why we call them the best, but one of those reasons is that they pair easily with the iPhone, and take advantage of that W1 chip to bring you cutting edge sound.
You're going to be hard-pressed finding a pair of wireless earbuds that have better battery life than the AirPods. These come with five hours of straight listening playback in the AirPods themselves, but when they run out of juice, you can charge them up quickly in the charging case.
These are so awesome for on the go portability, giving you 24 hours of capacity inside. Set your AirPods inside the charging case, and you can juice them back up to full capacity in just fifteen minutes.
The Jabra Elite earbuds are an excellent pair of wireless earbuds for the iPhone as well. Overall, these work great, but the battery life is the biggest con here — there are only three hours in the earbuds themselves, and then another six hours in the charging case. However, even with only a couple of extra hours of battery life inside it, the charging case is still excellent for portability and music listening on the go.
Like some of these, the Jabra Elite does have a built-in microphone, which is great for taking calls on the go, too. And if these couldn't get any better, the Jabra Elite earbuds are waterproof, which makes them ideal for workouts, jogs, and even swimming.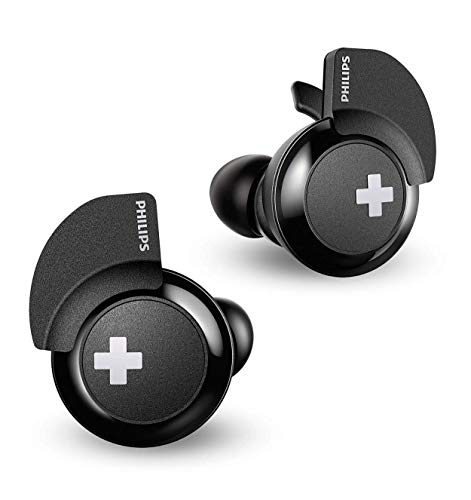 The Philips BASS+ is another excellent choice. And just as the product name implies, the Philips BASS+ has some serious bass it can produce. That makes this ideal for your rap and rock music, but it's great for other things as well — there's a very nice range of mids, lows, and treble here.
Battery life operates well here — there are a whole six hours in the earbuds themselves, and another six hours in the charging case.
Best Wireless Earbuds For iPhone Verdict
As you can see, there are a lot of excellent wireless earbuds that you can use with the iPhone . The AirPods are going to be the best that money can buy and are a hard one to pass up between the battery life and the optimization with the W1 chip.
Do you have a favorite pair of wireless earbuds for the iPhone ? Let us know in the comments section below!
* If you buy through links on our site, we may earn an affiliate commission. For more details, please visit our Privacy policy page.