Most of us never want to be caught with a dead smartphone. In the connected world, it's an extremely annoying problem to having to deal with a dead smartphone, especially if you use your phone for work where people depend on you to always be around your phone. At that point, keeping your phone charged and on is extremely important. But, what if you get caught somewhere without a wall outlet or car charger port? What do you do then? If you keep a portable power bank on hand, you'll always have a source that you can take a charge from
* If you buy through links on our site, we may earn an affiliate commission. For more details, please visit our Privacy policy page.
We use our smartphones a lot, and even though the iPhone has a very efficient battery, it's rather small and drains quite fast, depending on the amount of use you put it through. But, if you're like me, you're searching for a charger by mid-afternoon. That's fine and all, but you're really in a pickle when you're not around a wall charger or car charger. And that's why folks would be wise to invest in a portable power bank — simply pull it out of your pocket (along with a cable), and you can start charging your iPhone from anywhere! Power banks vary in sizes, but generally, even the smallest ones can charge your iPhone from dead to full at least two times (with a little leftover) before needing to charge the power bank itself.
With so many portable power bank chargers on the market, it can be difficult to find one that meets your needs in charging capacity and thickness for easy travel. Follow along with us below, and we'll show you the top, most portable picks. Let's dive right in
Best Portable Power Bank Charger For iPhone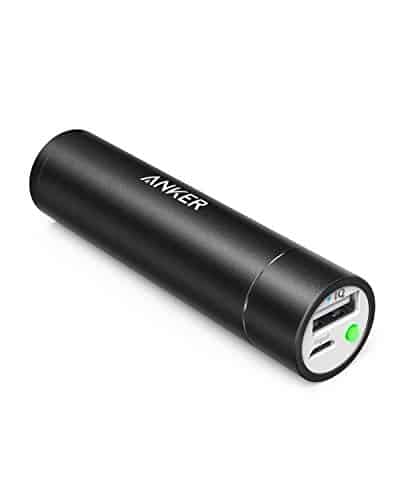 Portability is important in a power bank. But, if you don't have much room for extra accessories, you really cannot go wrong with what the Anker PowerCore+ Mini can offer. No larger than a bottle of lipstick, you can easily put this in a pocket, backpack, bag, or purse.
While it does have some excellent portability here, the con is definitely going to come down to the capacity available — there's just 3,350mAh in here. That's not much at all for a phone today, and will hardly give you a full charge with your iPhone , but it can get you out of a pinch, at least until you can reach a wallet outlet.
RAVPower is definitely no Anker or Belkin, but they do have an excellent power bank to offer. This one has a capacity of almost 17,000mAh, but even at that much juice inside, RAVPower has been able to keep this one fairly slim. It's certainly larger than the PowerCore, but you can still take it with you on the go without much trouble.
You should have no problem keeping your iPhone charged up at least a couple times with this power bank. Unfortunately, the iPhone has a massive battery, so most power banks are only going to be able to charge this up a couple times.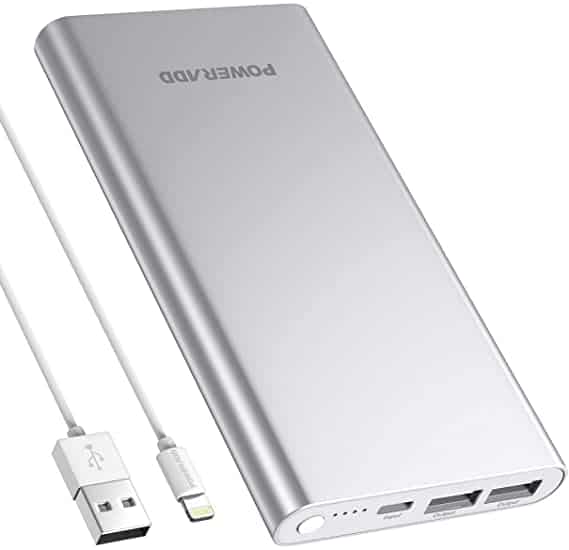 In the third place, we have the PowerAdd Pilot 4GS. It has a respectable capacity — you get a whole 12,000mAh packed into this power bank. You should be able to charge your iPhone from dead to full a handful of times before needing to juice up the power bank itself.
The neat thing about this power bank is that it does have two USB outputs, which means you can charge two devices simultaneously. But do keep in mind that, the more devices you have hooked up for charging, the slower the charge is going to be.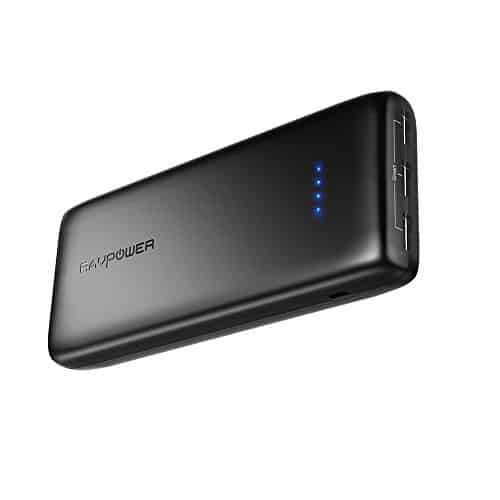 RAVPower makes of a variety of charging products (solar, car chargers, you name it), has its own premium Power Bank Charger. You get a small capacity than what the iMuto offers, but there's still plenty to keep your iPhone charged through the week. You have a whopping 16,750mAh that should pull you through Monday to Friday (and maybe even the weekend if you're careful). It has built-in smart dual-charging technology, allowing you to charge two devices at a fast-charging rate simultaneously. RAVPower, as they do in all of their products, includes some safety features to keep your iPhone protected against voltage spikes and overcharging.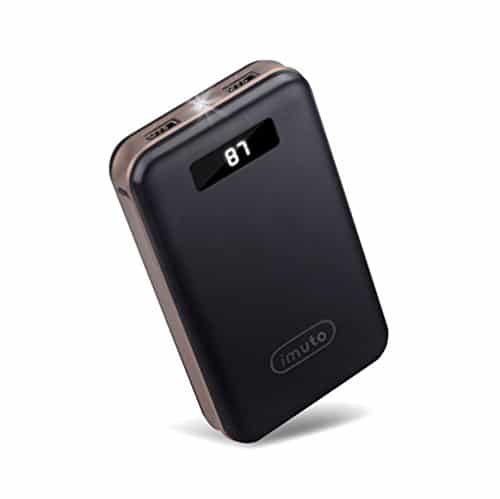 iMuto makes a fantastic power bank. This one, in particular, has a capacity of 20,000mAh, allowing you to charge your iPhone numerous times before the power bank needs charging. In theory, this power bank should last you through the week before needing a charge again. One neat thing that it has is an LED display that shows you its current charge level in a percentile format (i.e., 87% of a charge remaining). This gives you an idea of how much juice is left to keep your iPhone charged during the week. It does have two USB ports so that you can charge two devices simultaneously, such as your iPhone and your chosen iPad.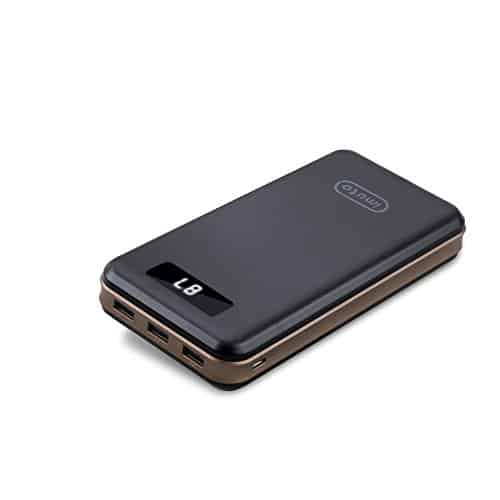 We also have the iMuto Portable Charger X6. This is easily one of the best that you can buy today, and that's because of the sheer battery capacity it has. It has a whole 30,000mAh inside of it, which should be enough to keep your iPhone charged up for weeks at a time, possibly longer depending on use. It's not that thick either, so you won't take up too much space in bag or briefcase — you could even fit it in a back pocket.
It's easy to monitor how much charge the power bank has left, too. iMuto has put an LCD panel on this power bank, which delivers you the capacity amount left inside of the power bank, but in a percentile format.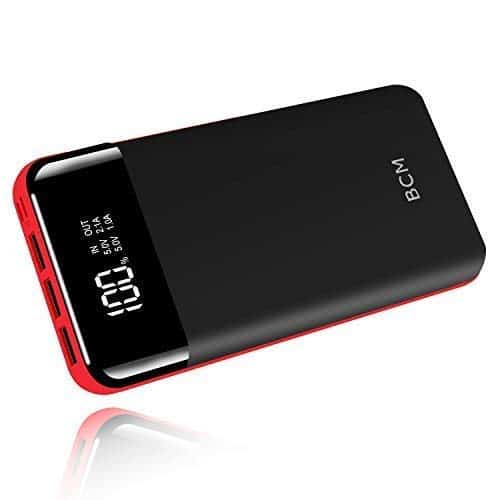 We're looking at the BCM Power Bank. This one has a massive capacity inside at 25,000mAh. That said, this one does put you on the thicker side as far as portability goes, but you should be able to charge your iPhone up from dead to full all during the work week.
Since it does have that larger capacity, the charger itself is actually fairly hefty. It's definitely not anywhere near as slim as the Anker PowerCore, or even the choice from Belkin. It should still fit in a bag or carrying case easily, though.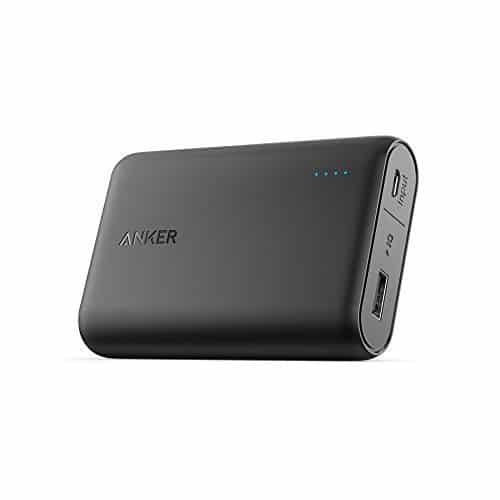 Want something a little more portable? It has a small 10,000mAh capacity, allowing Anker to make its power bank a whole lot slimmer, and thus, more portable. You could easily fit this power bank in the back of your jean pocket. You cannot go wrong with the Anker PowerCore.
Anker impresses us time and time again with their phone accessories, and so, the PowerCore is definitely one that you can rely on. A 10,000mAh capacity means you'll only get a couple of charges for your iPhone, but the portability makes up for the lesser capacity. And, since it has a lower capacity, you'll be able to charge it a lot faster since there's less battery to fill up. Inside the PowerCore are LG battery cells, and they have a bunch of safety features to keep your iPhone while on the wire.
We really love what Anker offers in the PowerCore, but if you don't mind a thicker power bank, the Belkin PocketPower is one that's hard to beat. Belkin, we think, has perfected the formula between portability and capacity. At 15,000mAh of capacity, you should be able to charge your iPhone up all week long, if not longer. Unfortunately, you'll have to charge the PocketPower up itself fairly frequently, since the 11 Pro Max has such a huge battery.
Now, what's really special about the Belkin Power Bank for iPhone is the Connected Equipment Warranty — great insurance for you in the event of a defect that might destroy the power bank or your phone.
10. Soluser 12,000 Portable Charger
The Soluser 12,000 Portable Charger is another excellent, portable power bank. It's made out of aluminum alloy, so the power bank itself is lightweight and easy to carry around. It can fit in your back pocket quite nicely. Dual-USB ports are integrated into the power bank, allowing you to charge an iPhone and a friend's iPhone as well. This Power Bank complies with FCC regulation, so you'll get plenty of protection against the pitfalls of electricity.
11. Pisen 20,000mAh Portable Charger
Next, we have the Pisen Power Bank. This 20,000mAh Power Bank will keep your iPhone at full battery all through the week. You should — approximately — be able to get about seven or eight charges from dead to full with a fully charged Pisen Power Bank. It has some neat circuitry built into the Pisen Power Bank that allows you to charge up your phone while also charging the Power Bank.
This Power Bank from Pisen also has an LED display that displays the remaining charge on your Power Bank in percentile. It has dual USB ports, but only outputs about 2.1 amps per port, so the charge isn't very fast.
12. Ainope Portable Charger
If you need something with a decent size battery capacity, but something that you can easily travel with, you cannot go wrong with this one by Ainope. Not only does it have a capacity of 10,000mAh, but it's also thin enough that it can sit in your back pocket. There's an LCD display on the top left of the charger, which shows how much juice is left in the power bank in a percentile format — it's a handy display to have so that you know when you need to juice up the power bank itself.
Best Portable Power Bank Charger Verdict
These are all fantastic Power Banks, but which one should you grab for your iPhone? If you want portability overcapacity, grab the aluminum alloy-built Soluser Power Bank. If you need something to last you the week, you can't go wrong with the iMuto Power Bank or Pisen Power Bank.
Choosing one ultimately depends on what you want out of your portable charger. Are you focused on portability, or would you like one a little on the thicker side, but with a larger battery capacity?
The choice is up to you and what you need out of it, as all of these will get the job done, and get the job done well.
* If you buy through links on our site, we may earn an affiliate commission. For more details, please visit our Privacy policy page.