The iPhone comes with an upgraded camera but some might have a slightly downgraded camera. Instead of the vertical two-lens setup, the some has a camera module, with three lenses built inside. All three of these work together to bring you some excellent pictures with unprecedented detail. However, if you really want to make your photo "pop", a photo editing app is something that you'll need.
Not sure what the best photo editor apps are for the iPhone? Follow along below, and you can see some of the best options available today. Let's get started.
Best Photo Editor Apps For iPhone
Instagram is one that you can never go wrong with. You likely already use it, but it is an excellent choice being a cross between a social media platform and a photo editing suite. You get access to all sorts of tools — saturation adjustments, filters, cropping, and more. Take a photo with Instagram, or pick one out of your gallery. Then, you can use Instagram's built-in functions to edit your photo, and finally share it to your Instagram page or Story.
Download it now: here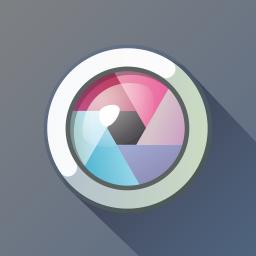 Want to avoid the social frills and use a photo editor exclusively? You can't go wrong with Pixlr. Pixlr has many of the same tools as other photo editing tools on mobile, but there are a whole lot other adjustments you can make.. Pixlr says that they have about two million combinations that you can choose from. Suffice to say, you have so many different options to really make your photos "pop".
Errors are pretty common in photos, but Pixlr has the ability to take care of that. allowing you to easily remove blemishes, red-eye, and even whiten teeth with simple, easy-to-use tools.
Download it now: here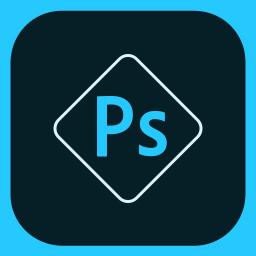 Adobe Photoshop Express comes up in third place on our countdown. It's not quite like the expertise that the desktop version has, but it still has plenty of features to help you bring out the photos that have taken on mobile. One of our favorite features is where you can create a photo collage in just a few seconds, essentially as your own TimeHop or a sort-of memory board.
One thing that we really like about Photoshop Express is the tons of different file formats supported, too. So, you can easily manipulate photos taken with your phone, as well as any photos from DSLRs and other photos.
Download it now: here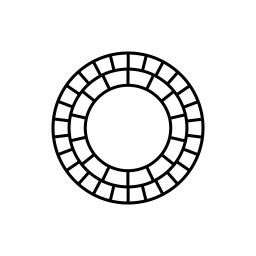 We are a big fans of VSCO as well. This one has been a go-to choice for years now, but it still comes up as one of the top five options as far as photo editor apps go. You can easily upgrade your photos with all of the tools available in VSCO. As even VSCO itself says, this is a place where you can express yourself by making beautiful photos and videos.
With the free version, you can edit with up to ten VSCO presets, use basic editing tools like Contrast, Saturation, and Grain, and you'll even be able to explore community photos for some inspiration. If you want to take things a step further, VSCO Premium opens up all sorts of new tools.
Download it now: here
5. Photo Editor (iOS 13)
The last photo editor for the iPhone is directly found in the Photos app. In previous versions of iOS, the built-in photo editor has been fairly poor; however. it got a huge upgrade in iOS 13.
There are so many different adjustments that you can make, straight from your gallery — Definition, Saturation, Noise Reduction, Black Point, Highlights, and so many more. You can add filters, frames, adjust orientation, and so much more.
To access your built-in photo editor, just open up your Gallery, select a photo that you want to edit, and then hit the Edit button in the top-right screen.
Best Photo Editor Apps For iPhone Verdict
Here we've shown you five of the best photo editor apps for the iPhone. We're personally big fans of the built-in photo editor, but you can take advantage of other photo editor apps, if you're not a big fan of Apple's own offering. VSCO has plenty of tools that you can use to make your photos truly "pop", but Pixlr also has tons of combinations.
Instagram is another great choice — it does have some of the simpler editing tools, as it's primarily a social media platform first.
Do you have a favorite photo editing app for the iPhone? Let us know int he comments section below