Phone protection is more important than ever. With phones like the iPhone XS that are large and slippery due to the glass back, it makes it easy to accidentally drop them. Drop it, and you might shatter the back, depending on the surface it fell on. You'll for sure scuff and scratch it up, though. A phone case protects against all of that, offering you ample protection against these accidental falls.
* If you buy through links on our site, we may earn an affiliate commission. For more details, please visit our Privacy policy page.
However, with so many cases on the market, it can be difficult to choose the right one for your new iPhone XS. After all, you want something that's not only going to offer ample protection for your new smartphone, but a case that will keep the iPhone XS looking pretty stylish, too. So which ones do you pick up for your iPhone XS? If you follow along below, we'll show you the best options currently available for the latest and greatest from Apple. Here are our top picks.
Best Phone Cases For iPhone XS
Coming up in first place, we have the Spigen Tough Armor. If you want to ensure that your iPhone XS stays protected against hard, accidental drops, then the Spigen Tough Armor is certainly the way to go. It offers ample protection with its dual-layer technology. The first layer is a rubber TPU layer to reduce shock in falls, and the second is your typical hard polymer that takes the brunt of the fall. Suffice to say, the Spigen Tough Armor will keep your phone safe, even from the farthest of falls.
This particular case has a kickstand that you can pop out so that you can watch media better. The case comes in a variety of colors, including Matte Black, Gunmetal, Brush Gold, and Satin Silver.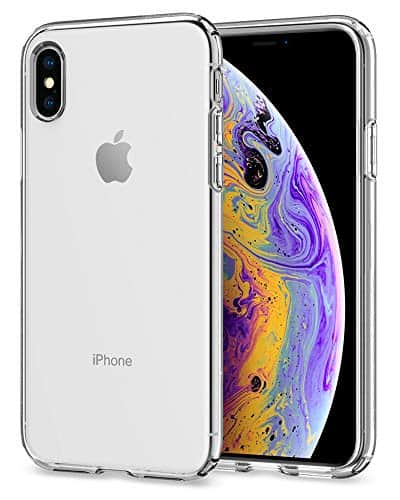 Spigen's Liquid Crystal case was designed to offer slim protection for your iPhone XS. It should not only give you better grip over your smartphone, but also still feel comfortable in the hand. This specific one we're looking at is a Clear Case, which means you can still show off the original colors of your iPhone XS. In typical Spigen fashion, this one is Mil-grade certified, which means your iPhone XS should stay protected, even in some of the rougher drops and falls.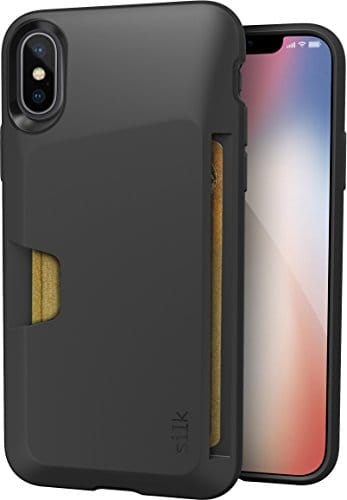 Coming in at third place on our countdown, the Silk iPhone XS Case is an excellent option for those not only looking for a cross between style and ample protection, but also a way to carry debit cards and cash without a wallet. Corners are highly protective, that essentially act as "airbags" for your iPhone XS, reducing shock and such. Around the back you have the pouch that can hold three cards as well as some cash. The case comes with a free screen protector to keep your iPhone XS display free from scratches and nicks. As an added bonus, the Silk iPhone XS Case is still compatible with wireless charging.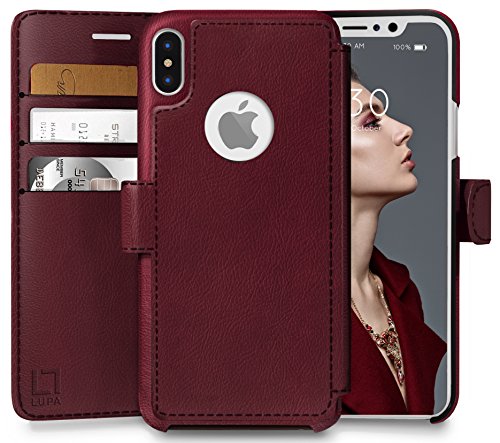 Next, we have LUPA's very own iPhone XS Wallet Case. If you're looking for the perfect blend of style, function, and protection, the LUPA Wallet Case will be right up your alley. This one comes in a variety of different colors — you actually have 11 to choose from! It provides ample protection for your iPhone XS, but it is slightly different than the others on our list in that it's more of a faux leather material. The wallet portion of this case is able to hold 3 to 4 credit or debit cards, and in addition, you should be able to fit three or more bills in this one. The inner case actually keeps your iPhone XS protected against shock, and a screen cover keeps scratches and scuffs off of your display.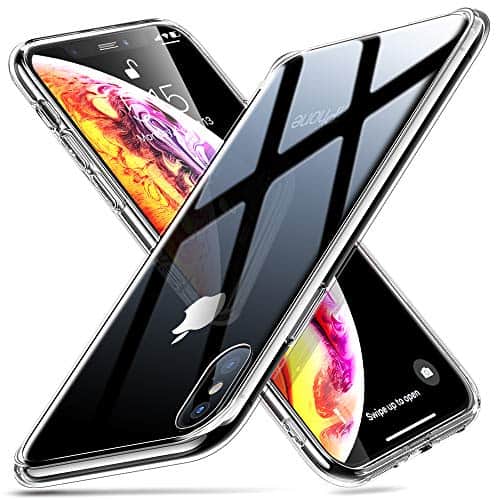 The ESR Mimic Tempered Glass Case is a unique choice for the iPhone XS, and is probably one of the most stylish cases available today. It essentially mimics the glass back of the iPhone XS, but with some deeper colors. With a rubber TPU frame, this case will not only offer you a better grip on your phone, but also reduce shock from falls and drops. The glass has a hardness rating of 9H, and with scratch-resistance technology, it's able to easily withstand the damage that everyday life can bring.
Best Phone Cases For iPhone XS Verdict
Here we've shown you five of the best cases that you can snag for your iPhone XS. Any one of these will offer you ample protection against accidental falls, but also keep your iPhone XS looking pretty stylish. Some of them are pretty efficient in that they let you use them as a wallet replacement as well.
Do you have a favorite case for the iPhone XS? Let us know what it is in the comments section below.
* If you buy through links on our site, we may earn an affiliate commission. For more details, please visit our Privacy policy page.