This post will help you learn how to use and manage the iPhone 13 portrait orientation lock feature. Here's how to lock and unlock screen rotation in iOS 15.
Smart Display Accelerometer
Every mobile app is designed to work best on a specific display orientation. Some apps work in portrait while others in landscape mode. There are also certain applications that work on both screen orientation. Having said that, smartphones and tablets are already programmed to support both portrait and landscape display orientations.
With the built-in accelerometers, new smartphones and tablets are able to detect which way they are being held and then adjust the screen orientation automatically. Such functionality is also available in iOS devices.
The main function of accelerometers in mobile devices is to detect the orientation of the device. It tracks various motions such as tilting, swinging, shaking and rotating. As a result, it changes the orientation of an application accordingly.
Just like when using apps like Snapchat for instance. If you're moving, Snapchat is able to detect your movement because of your phone's accelerometer.
This feature comes in handy when using augmented reality applications on your smartphone.
iPhone 13 Lock Screen Orientation
New iOS devices including the recently released iPhone 13, also have built-in accelerometers for screen rotation. This makes the iPhone screen rotate in portrait and landscape mode. This therefore makes it easier for you to view and use apps and multimedia contents.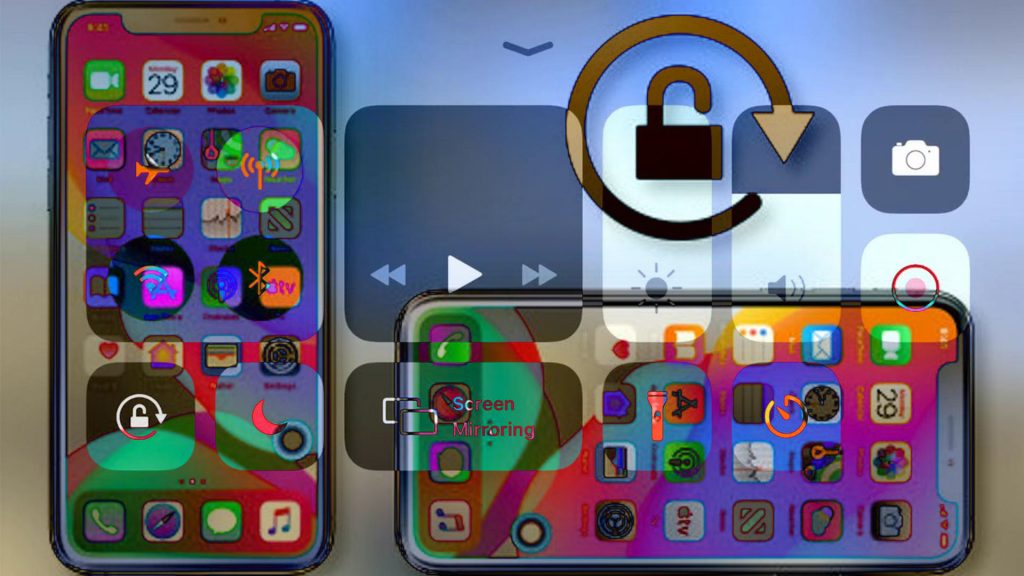 A. Portrait Mode
By definition, portrait orientation refers to the vertical layout or design of an image, document or device. This orientation is often used when creating office documents including memos, letters, and other text-based files. Thus, the height of the display area is greater than the width.
Some built-in iOS applications are locked to portrait orientation. Among these apps are Safari and Messages.
B. Landscape Mode
Landscape orientation refers to a horizontal display of the camera's orientation. As a result, the top and bottom edges of an image are longer than the sides.
The main difference between portrait and landscape orientation is that a landscape display is wider than it's taller while portrait image is taller than it's wider.
Built-in iOS apps that work in landscape mode include the calculator and calendar app.
Locking and Unlocking iOS screen orientation
By default, iOS devices including iPhones and iPod touch come with an unlocked screen orientation. This means that the screen automatically switches between portrait and landscape mode based on the device's position.
If you don't like your iPhone 13 to work in this manner, then you can configure the display settings and lock it in portrait mode. Doing so will make your phone render a vertical display regardless of the app in use and how you hold it.
Activating the iPhone 13 Portrait Orientation Lock
The easiest way to turn on portrait orientation lock on the iPhone 13 is through the Control Center. Here's how:
Access Control Center by swiping downward from the top-right corner of the Home or Lock screen.
The Control Center launches along with different shortcut icons and controls. Available controls may vary between devices.
To lock the screen to portrait orientation or vertical display, tap to enable the Portrait Orientation icon on the Control Center. Just look for the icon with a padlock and clockwise arrow.
You will know when the screen is locked into portrait orientation mode when the rotation lock icon is highlighted in white.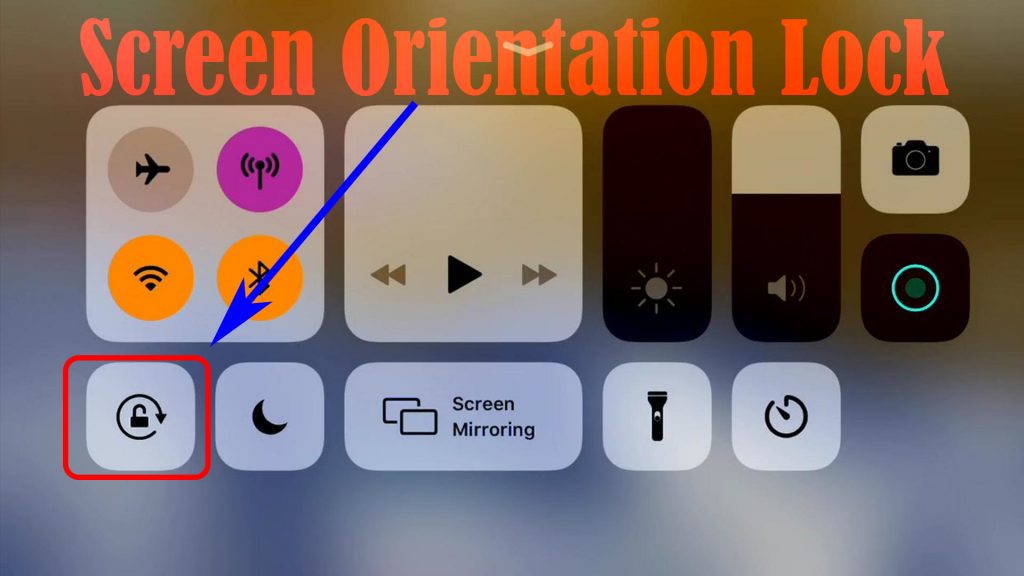 Another indication that screen rotation or portrait orientation lock is enabled on your iPhone 13 is the tiny icon on the status bar.
To check and see if it works, launch an application with portrait and landscape support. While using the app, rotate your iPhone. Since the phone's portrait orientation lock is enabled, the display should stay in vertical or portrait layout.
Some Apps Won't Work in Portrait Mode
Keep in mind that not all apps support portrait mode so if any of your apps failed to launch or doesn't work, unlocking portrait orientation would be necessary. Just head back to the Control Center and toggle to disable the portrait orientation lock icon.
Also note that it is not possible to lock an iPhone in landscape mode but there some apps have built-in commands that would let you lock the screen in landscape view only when using the app.
Screen Orientation on iPhone is stuck in landscape or portrait mode?
If the iPhone screen orientation seems to get stuck in landscape mode or portrait mode, it's likely just due to some random glitch transpiring in the application you're using or the device OS itself. In this case, restarting or performing a force restart on the iPhone would be necessary.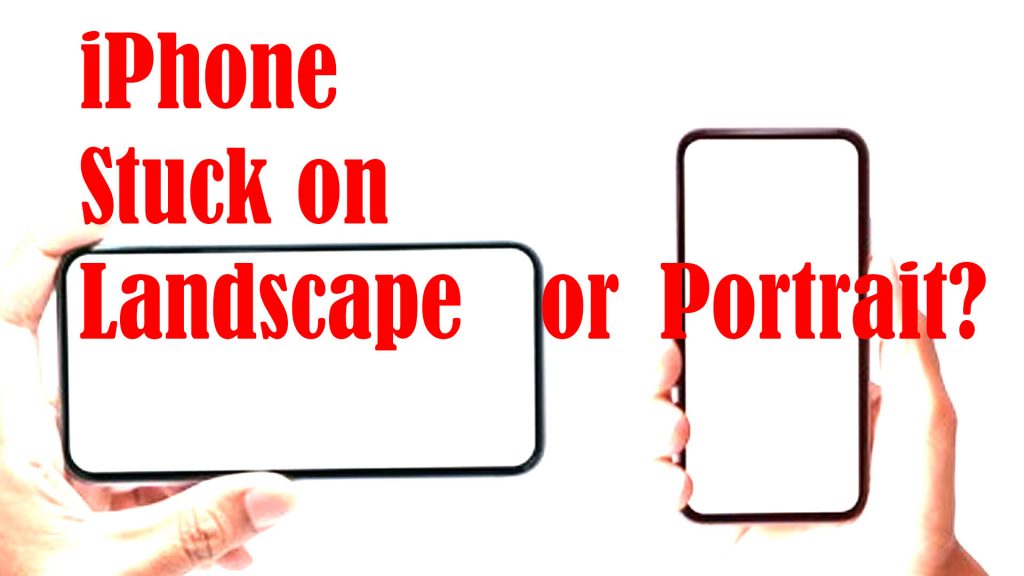 Among the common factors that can cause an iPhone to get stuck in either portrait or landscape mode include update bugs and faulty applications. Running unsupported files can also inflict similar display issues on your iPhone.
In worst case scenarios, hardware-related issues like a damaged iPhone display or other relevant components are the underlying cause. Display issues usually transpire from liquid exposure as well as unexpected dropping.
Unfortunately, cases like these already require iPhone repair. This means the need for you to visit the Apple Genius bar.
And that's all about activating the iPhone 13 screen orientation lock.
Hope this helps!
Please check out our YouTube channel to view more tutorial and troubleshooting videos for popular iOS and Android devices.
You Might Also Want To Read: