Internet browsing has already improved over the past few years, thanks to the endless innovations and improvements on connectivity with smartphones. Apple recently released their iPhone 12 lineups that come with 5G connectivity. However, some users are reporting that they have slow internet browsing on iPhone 12.
How to Enhance Slow Internet Browsing on iPhone 12
5G connectivity aims to cater the vast need of faster internet speed on smartphones these days. A lot of phone manufacturers, including Apple, have decided to include 5G features on their devices and that's why they launched the iPhone 12. However, you might not fully enjoy the benefits of having a 5G-capable device due to certain factors.
One thing to consider is your carrier or network provider. Not all providers offer 5G support as of the moment. It is important to check with your current network provider if they do have 5G coverage in your area. Also ensure that their internet service is not having some system maintenance that could affect the internet speed on your iPhone.
If you have verified that your area has a 5G coverage, good internet connection and other devices are doing well in using internet services, then it is time to follow the procedure below if your iPhone 12 has a slow internet browsing issue.
First Solution: Soft Reset your iPhone 12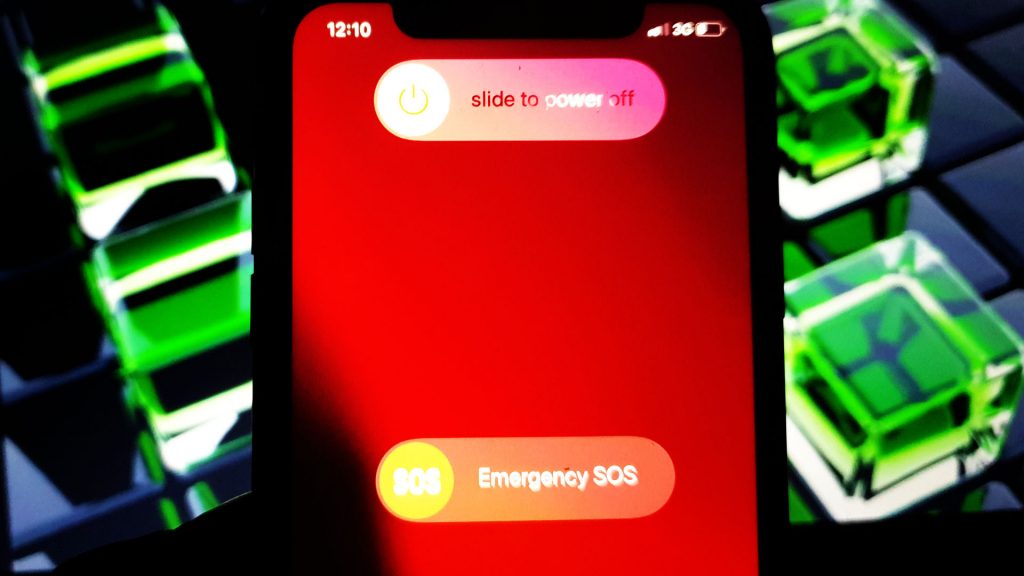 Giving your phone's system a quick refresh often resolves several issues, especially if they are just due to a minor system glitch. A slow internet browsing can be attributed to accumulated bugs throughout the usage of the device and can be rectified by a simple reset.
Press and hold the Power/Side button and either of the Volume buttons simultaneously for a few seconds.
Release both buttons once the Slide to Power off prompt appears on the screen.
Drag the Power off slider to the right to turn off your phone.
After 30 seconds, press and hold the Power/Side button again until you see the Apple logo.
Once the reset has been completed, check if your device can use the internet with expected speed.
Second Solution: Clear History and Website Data on your iPhone 12 Safari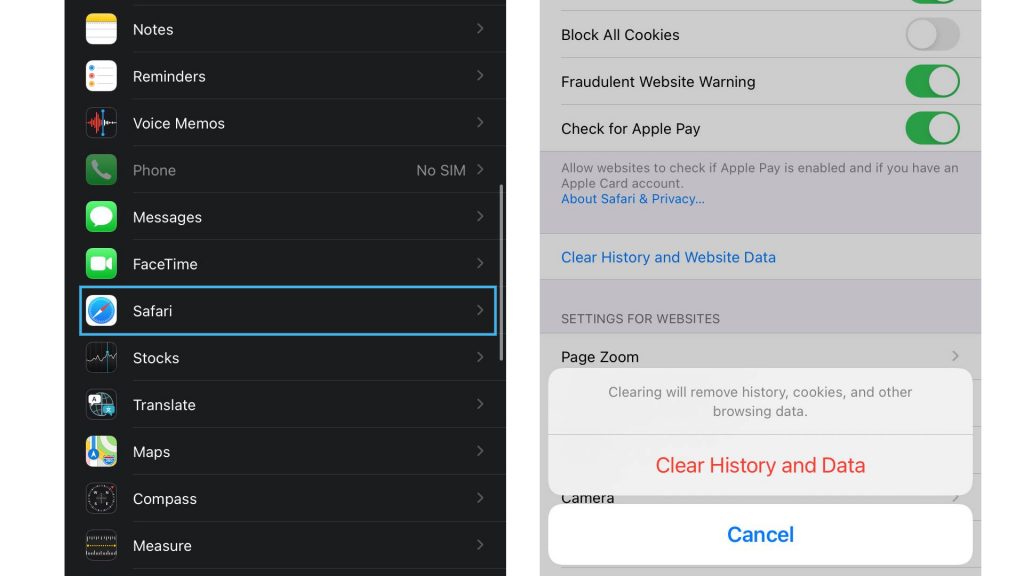 If the slow internet browsing is commonly observed while using the Safari browser, the files stored into Safari's system might have gone rogue and are affecting its performance. Clearing the history and website data will remove those saved information on Safari and allows you to save a fresher and newer information.
Access Settings from the Home screen.
Go to and select Safari.
Tap on Clear History and Website Data.
Tap Clear History and Data to confirm.
Once you have cleared the data, reset your iPhone 12 and see if the browsing speed has resumed to normal.
Third Solution: Enable and Disable Airplane Mode on your iPhone 12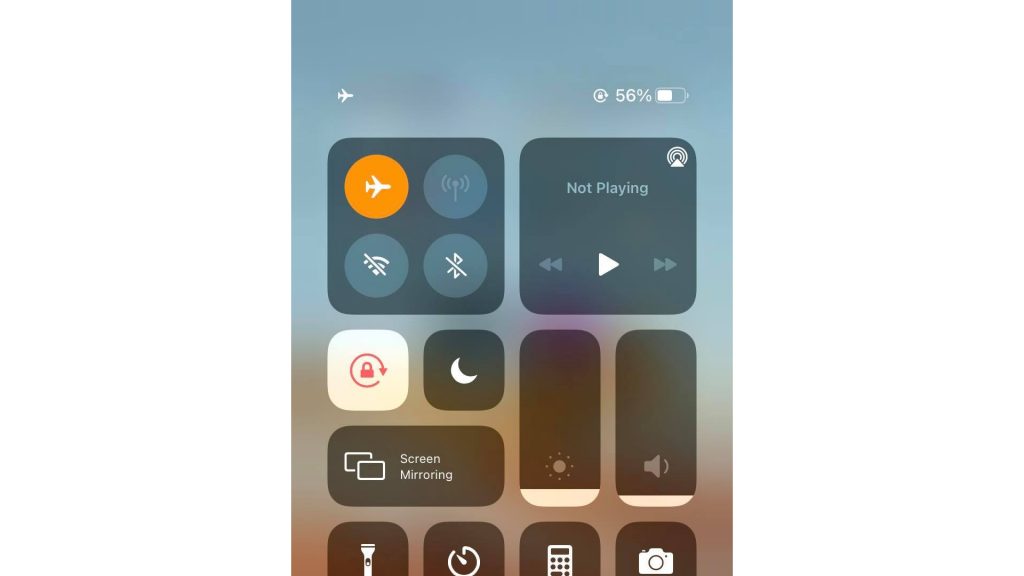 Bad internet connection can be blamed to conflicts caused by the different radio transmissions on the device. To remove this possibility, you will need to refresh connections through the airplane mode. Enabling it will cut off the radios on your iPhone and disabling it will activate them, giving a quick refresh.
Access Settings from the Home screen.
Check Airplane mode. If toggle is currently turned on, tap on it to switch it off. If not, tap the toggle to turn it on.
While the Airplane mode is enabled, perform a soft reset on your device.
Wait for your phone to go back online after the reset then access Settings > Airplane mode. Tap the switch to disable the feature.
Test your internet browsing once connections have resumed.
Fourth Solution: Reset the Network Settings on your iPhone 12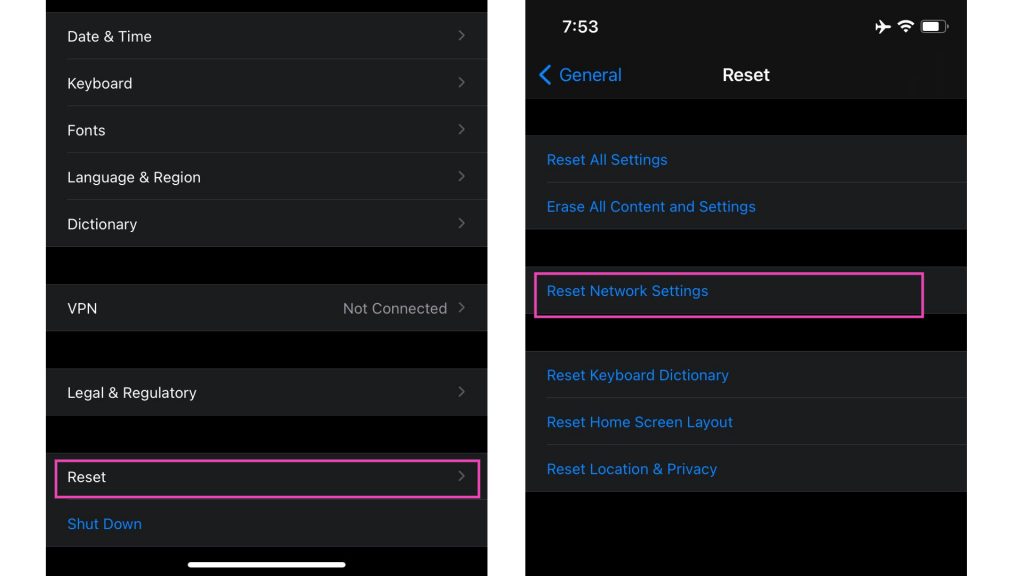 Internet speed can be affected if you have misconfigured network settings on your iPhone. To deal with this problem, you will need to revert all manually configured network settings to their default values and options. The perfect way to do that is to do a reset network settings procedure. No personal information will be affected by the process.
Access Settings from the Home screen.
Tap General.
Scroll down to and then select Reset.
Tap the Reset Network Settings option.
Enter your device passcode once prompted.
Then tap to confirm network settings reset.
After the reset of network settings, your saved WiFi networks and APNs will be removed. Make sure to connect again on your WiFi and ensure proper APN configurations from your carrier provider prior to testing the internet speed on your iPhone 12.
Fifth Solution: Factory Reset your iPhone 12
Tough bugs that may have hindered your iPhone from having a good internet browsing speed if the procedures above did not fix the slow internet problem. Erasing the phone's contents will allow a fresher information to be saved on the device while erasing those stubborn glitches. Make sure to create a backup prior to doing a factory reset.
To create a backup via iTunes:
Prepare a Mac or Windows computer with the latest iTunes installed.
Connect your iPhone to the computer using the Apple-supplied USB/lightning cable.
Open iTunes on your computer. Then allow iTunes to sync with your iPhone and backup files.
To master reset your iPhone 12:
Access Settings from the Home screen.
Tap General.
Scroll down to and then select Reset.
Tap the Erase all contents and settings option.
Enter your device passcode once prompted.
Then tap to confirm all settings reset.
Once the factory reset has completed, set up your iPhone 12 and check if the slow internet browsing is now resolved.
Still Getting a Slow Speed for Internet Browsing on iPhone 12
If your iPhone 12 still has a slow internet speed when browsing, then it is time to consult this matter with Apple support and your carrier provider. Contacting them is your last resort if all procedures fail in fixing the issue. Just provide them the information including the steps that you have taken already for a faster resolution.
Also Read: How to Fix Quick Battery Drain on iPhone 12
For other troubleshooting needs, feel free to visit our Youtube channel. We have different videos for your concerns. Feel free to visit it anytime and don't forget to like the videos and subscribe to our channel. Thank you.