In this post, we will guide you what to do with Galaxy Note 20 mobile data not working after the Android 11 update. Network-related problems like this may occur every now and then, but it's not really that serious. You may fix it by doing one or a couple of solutions. Read on to learn more. 
Mobile data can be very useful when you're travelling and want to connect to the Internet. It also allows you to send MMS or picture messages, that's why it's imperative that it's working all the time. However, some Note 20 users reported that the mobile data of their devices no longer works. If you're one of them, then you have to troubleshoot your phone.
First solution: Disable Mobile Data and re-enable it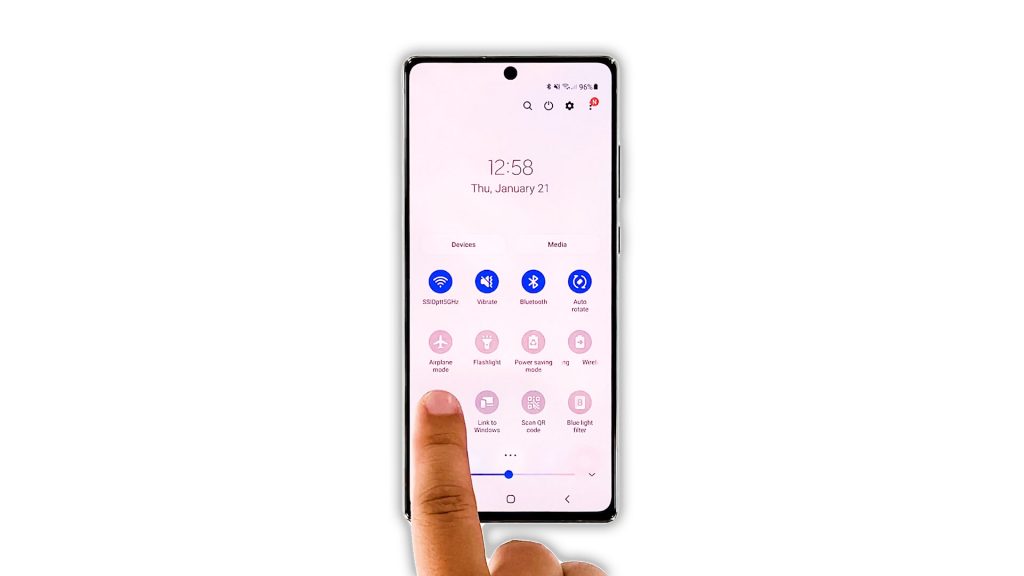 It's possible that it's just a minor glitch in the firmware or the service. So the first thing you have to do is to refresh the connection by simply disabling Mobile Data, and after a few seconds, re-enabling it. This will force your phone to reconnect to your provider's cellular network. Here's how:
Swipe down from the top of the screen with two fingers.
Look for Mobile Data and then tap on it to disable it.
After a few seconds, tap on it again to re-enable it.
After doing that, try to see if you can now connect to the Internet using mobile data.
Second solution: Check the signal reception of your phone
When it comes to transmitting data, having a strong and stable signal reception is important. So the next thing you have to check is the reception of your phone. Because if you only have one bar of signal, then that might be the reason why mobile data is not working on your device.
So just take a look at the signal indicator at the upper-right corner of the screen. If the reception is poor, then you simply have to go to an open area where there is excellent coverage to be able to use mobile data.
However, if your phone has an excellent reception and yet you cannot connect to the Internet using mobile data, then move on to the next solution.
Third solution: Force restart your phone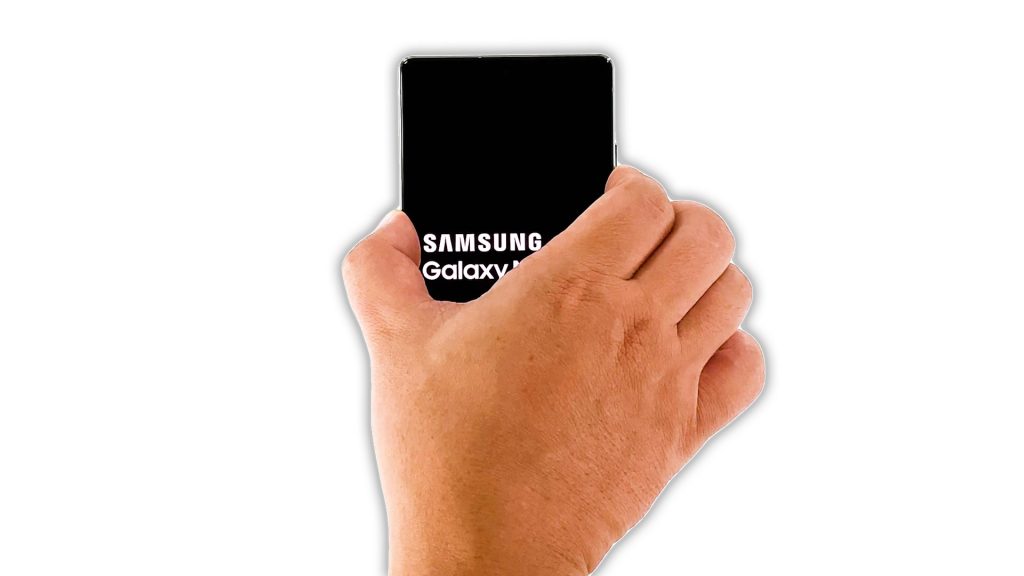 At this point, it's important that you refresh your phone's memory and reload all its apps and services. There is always a possibility that it's just due to a minor firmware problem. Issues like that can be fixed by the forced restart. Here's how you do it:
Press and hold the volume down button and the power key for 10 seconds. This will trigger your phone to shut down and power back up.
Once the logo shows, release both keys and allow your phone to continue the boot process.
After the restart, try to see if the mobile data service is now working.
Fourth solution: Reset the Network settings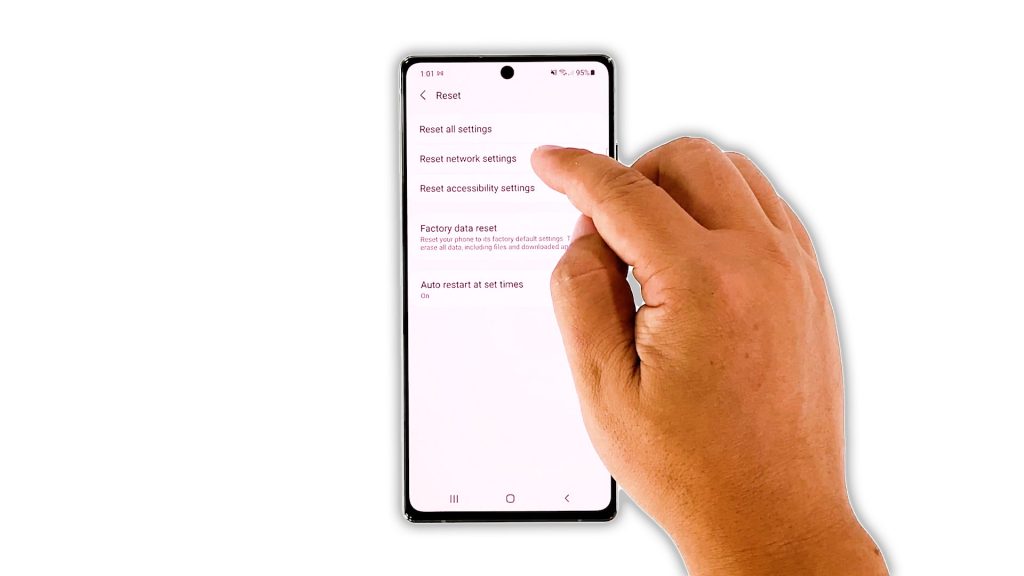 If doing the Forced Restart cannot fix the problem, then what you have to do next is to reset all the network services on your devices. This will delete all existing wireless connections but as far as fixing mobile data is concerned, it's very effective. Here's how it's done:
Open the Settings app on your phone.
Scroll down, and then tap General management.
Tap Reset, and then touch Reset network settings.
Tap the Reset settings button, and if needed, enter your screen lock.
Now tap the Reset button to reset the network settings on your Galaxy Note 20.
After resetting the network services, try using your phone and see if the problem is fixed.
Fifth solution: Factory reset your phone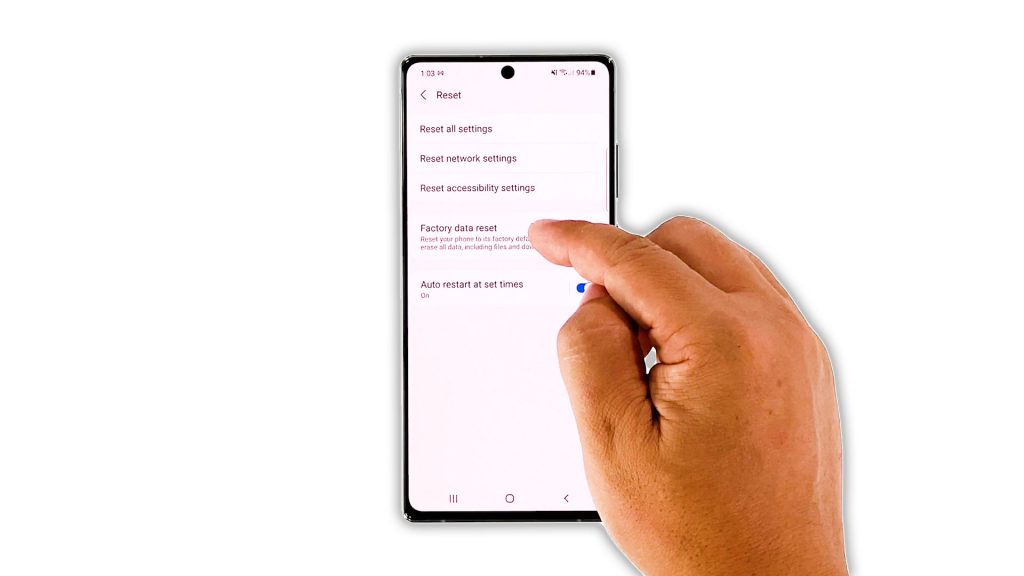 As long as the problem isn't with the network, mobile data issues can be fixed with a reset. However, make sure to create a backup of your important files and data because they will be deleted. When you're ready, follow these steps to reset your phone:
Open the Settings app on your phone.
Scroll down, and then tap General management.
Tap Reset, and then touch Factory data reset.
Scroll down, and then tap the Reset button.
If prompted, enter your screen lock.
Tap Delete all.
Enter your password, and then tap Done when finished.
After the reset, set up your Galaxy Note 20 as a new device. The mobile data service should be working properly now.
And those are the solutions you can use if your Galaxy Note 20 mobile data not working after the Android 11 update. We hope that this simple troubleshooting guide has been helpful.
If you find this guide helpful, please consider supporting us by subscribing to our YouTube channel so that we can continue creating helpful contents. Thanks for reading!
ALSO READ: