This post will walk you through setting up the iOS 15 feature that lets you forward phone calls from your iPhone to another phone number or device. Read on to learn how to activate the iPhone 13 call forwarding feature.
One way to prevent missing an important phone call is to forward calls to an open line. With the constant telco updates, forwarding phone calls is now done seamlessly with just a single tap. All you have to do is activate the feature on your phone and you should be all set to use it.
iOS 15 call forwarding
Call forwarding is a phone feature that works by redirecting phone calls from one phone number to another. Also known as call diversion, call forwarding prevents callers from going straight to voicemail and instead be routed to an open line.
Modern iOS devices including the recently released iPhone 13 variants also integrate a call forwarding feature. That said, calls from your iPhone can be forwarded or rerouted to another cellphone or landline.
Two Types of Call Forwarding
There are two classifications of call forwarding, namely the unconditional (CFU) and conditional (CFC).
What is CFU?
If all calls are immediately forwarded to another phone number without allowing the device to ring, then that's tagged as call forwarding unconditional or CFU.
What is CFC?
If incoming calls are forwarded to another phone number whenever you can't or don't answer them, it's tagged as call forwarding conditional or CFC.
Call Forwarding Conditional or CFC cannot be configured through the phone menus as it requires USSD or short codes. This information is available from your network service provider.
Setting up call forwarding usually comes in handy when answering calls on your iPhone is not doable like when you're busy or just unable to attend to phone calls at the moment.
If you're new to the iOS platform and need some input on how to make use of the preloaded call forwarding feature in iOS 15 devices, particularly iPhone 13, I've laid out a step-by-step guide to help you get started.
Easy Steps to Activate the iPhone 13 call forwarding feature
These steps are also applicable when enabling and setting up call forwarding on other iPhone models with the same iOS version with that of the iPhone 13 device.
Actual screens and menu items may vary depending on network service providers and device models and so some slight differences on the user interface are expected.
A. Setting Up call forwarding unconditional or CFU
Follow these steps to enable and set up unconditional call forwarding on your iPhone.
Step 1: Go to the Home screen and then tap the Settings icon to open the Settings app.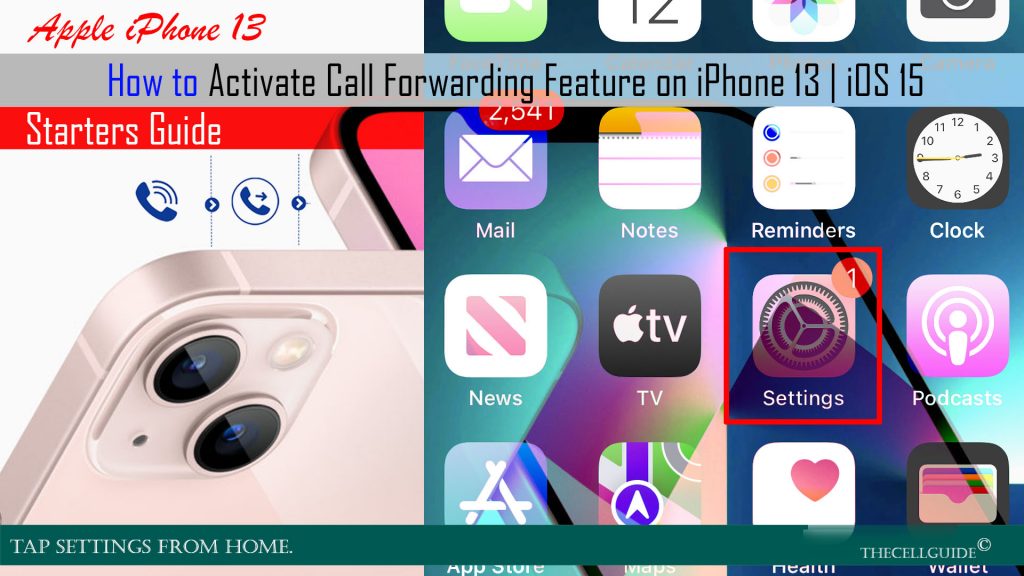 Step 2: While on the main settings menu, tap Phone. Doing so will launch the built-in Phone app menu.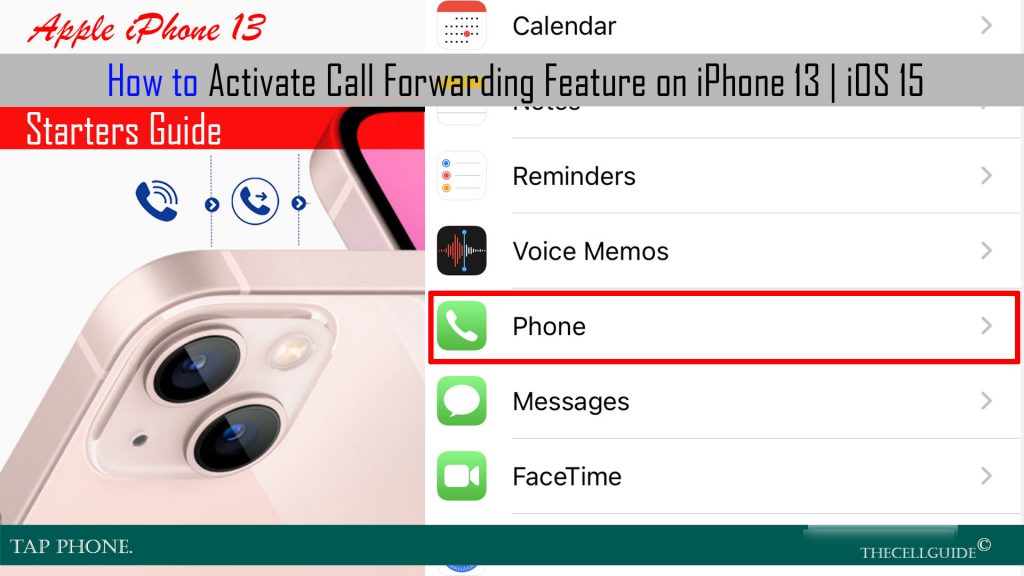 Step 3: Find and then tap Call Forwarding to proceed. Make sure that the Call Forwarding switch is turned on.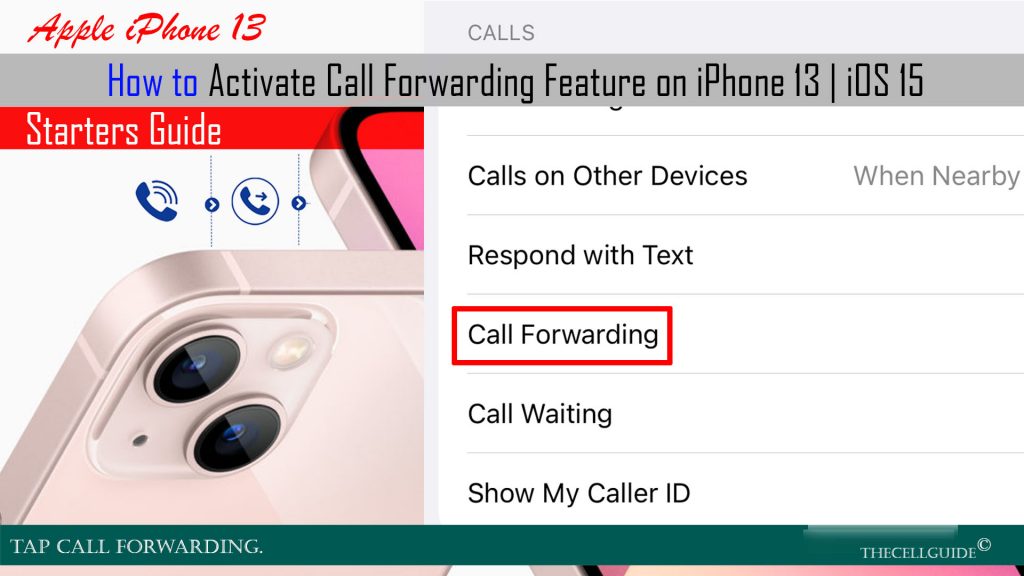 Step 4: On the succeeding menu, tap Forward to and then enter the desired number that you'd like to forward calls to.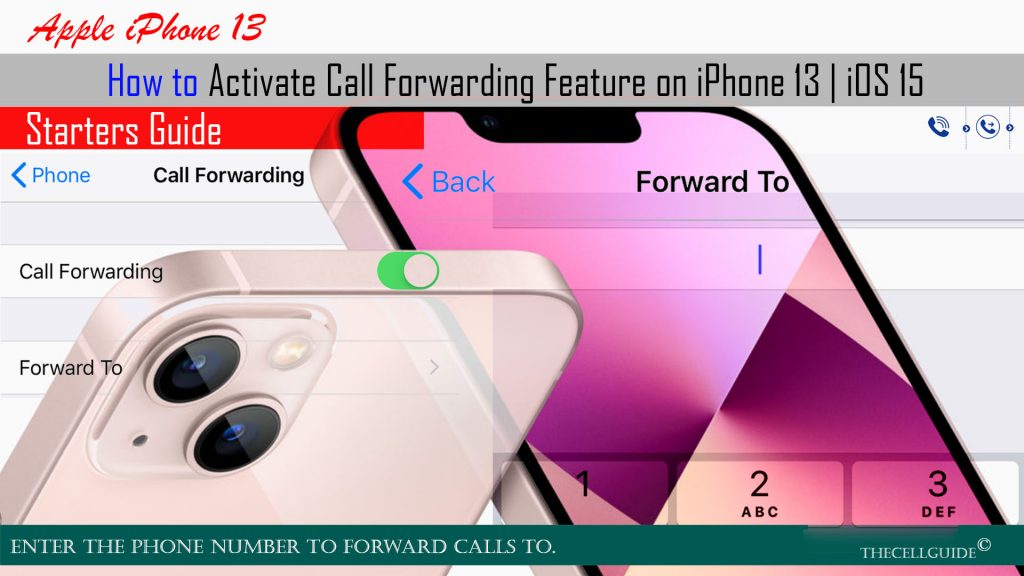 Follow the rest of the onscreen instructions to finish the call forwarding setup process. By then, you should see the specified forwarded to phone number shown on the screen.
B. Setting Up Call Forwarding Conditional (CFC)
CFC codes vary between network service providers. If you've already got the code and know the syntax, just launch the dialer or phone app on your iPhone and then dial the USSD/short code.
Otherwise, you may refer to these subsequent CFC enabling syntaxes or mobile carrier codes:
T-Mobile -> dial **21* followed by the phone number and then #
Verizon -> dial *72 followed by the phone number
AT&T -> dial **21* followed by the 10-digit number and then #
Sprint -> dial *72 followed by the phone number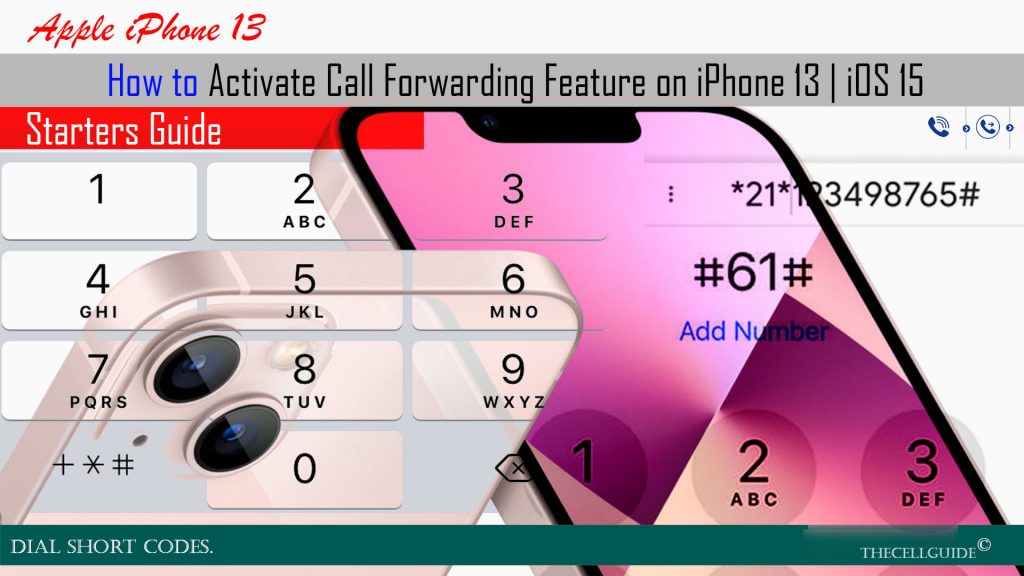 For more detailed and updated call forwarding codes and conditional call forwarding instructions, just contact your carrier for further assistance or visit your carrier's customer support page.
When call forwarding is enabled, your iPhone won't ring for incoming calls and instead send the calls straight to the phone number you've set to receive forwarded calls.
The process of using call forwarding varies between service providers. Some carriers will let you dial a certain code followed by the phone number to which calls should be forwarded to.
Call forwarding not working?
Make sure that your SIM card is properly installed and your iPhone is getting a good signal. A strong and stable cellular reception is among the key requisites to using phone features including call forwarding.
Switching between cellular data options like from LTE to data only or vice versa can also rectify relevant errors.
Also don't forget to reboot your iPhone. Random system glitches may also cause network conflicts resulting in call forwarding errors.
And if nothing else works, you can order a new SIM card from your carrier or ask them to reprovision your phone.
Is there any fee to forward calls?
Depending on your plan, you might be billed for all forwarded calls especially if you're not subscribed to unlimited minutes.
If you're using a prepaid SIM though, call forwarding can only be managed by phone instead of carrier.
Call forwarding is typically available on all plans but if you're not sure, you can always give your carrier a call. This way you'd be able to verify service availability on your plan as well as other information about call forwarding fees, codes and other relevant service terms.
And that's all about activating and setting up the iOS 15 call forwarding feature on the iPhone 13. Don't forget to turn off the Call forwarding switch whenever you decide not to use the feature anymore.
Hope this helps!
Please check out our YouTube channel to view more tutorial and troubleshooting videos for popular iOS and Android devices.
You Might Also Want To Read: