Have you been wondering why you get a liquid detected prompt on iPhone? Let us find out what causes the issue and how to remove the prompt permanently on your phone's screen. Read this article until the end for more information.
How to Resolve an iPhone 12 with Liquid Detected Error Message
With an IP68 rating, the iPhone can withstand water up to 6 meters for 30 minutes. But why does it show liquid detected error once you will attempt to charge the device? If the charging port is not dried enough, that message would prompt on your screen.
To dry your iPhone properly if it gets wet, tap your iPhone gently against your hand with the charging port facing downwards. Leave it on that position for at least 30 minutes in an area with a good airflow.
However, there are reports by some iPhone users that they are still getting an error prompt about liquid detection even after drying the port. Some say they already used a hair blower to dry it out but the prompt would still occur once they will connect their charger on the phone.
This post will provide some procedures that should help in rectifying the liquid detected prompt on iPhone 12. Follow the easy steps provided on each section.
First Solution: Remove and Reinsert the SIM Card on your iPhone 12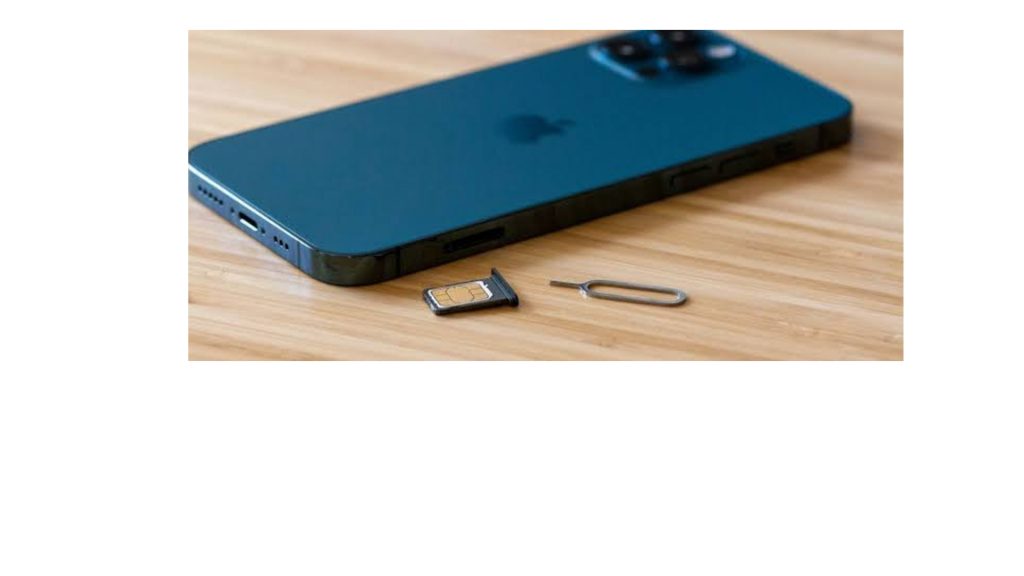 The liquid detected message could also appear if the SIM card slot has accumulated moisture due to water submission. This is true, even to other smartphones with higher IP ratings. That could be the reason why you are getting the same error every time you attempt to charge your iPhone . Follow the steps below on how to do it properly.
Turn off your iPhone completely.
Get the SIM ejector tool then insert it into the small hole on the SIM tray. The SIM tray is found on the side of your iPhone.
Gently push the ejector tool until the tray pops out.
Remove the SIM card from the tray and inspect it for any signs of damage like liquid traces and scratches. If there's none, place the SIM card back into the tray in the same position and orientation before it was removed.
Push the SIM card tray back into the phone until it's locked.
Once you have ensured that the SIM card tray and SIM card slot are free from any moisture, try to check your iPhone 12 if it still shows a liquid detected message.
Second Solution: Force Restart your iPhone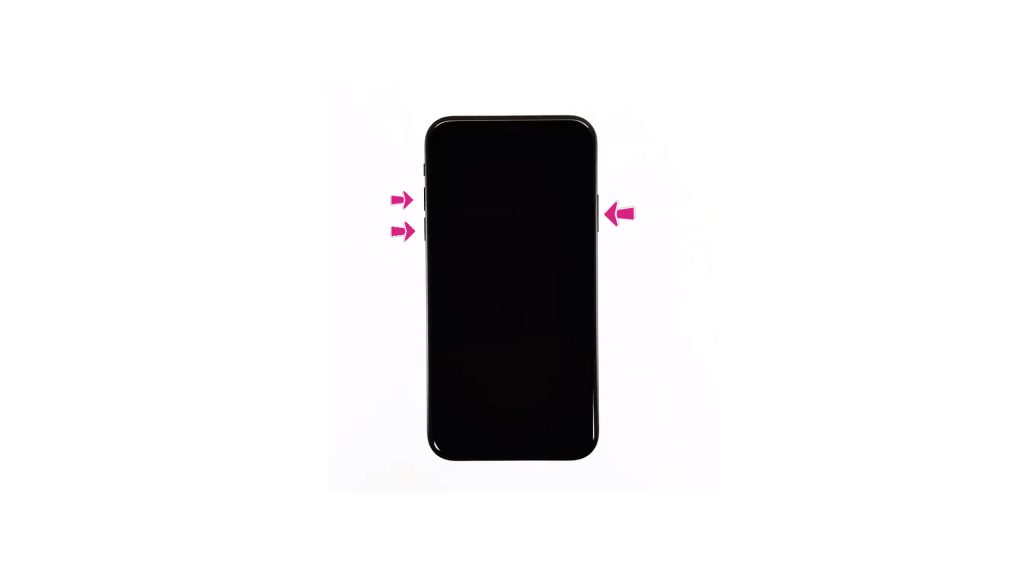 If your iPhone has been securely dried out but the liquid detected prompt still shows on the device, it may have been due to a minor glitch. Performing a force restart should help you in ditching these glitches by refreshing the phone's system. Here's how:
Press and release the Volume Up button quickly.
Press and release the Volume Down button quickly.
Lastly, press and hold the Side button for a few seconds until you see the Apple logo.
After restarting your iPhone 12, test it if the error message about liquid detection still shows up.
Third Solution: Swap the Charging Cable on your iPhone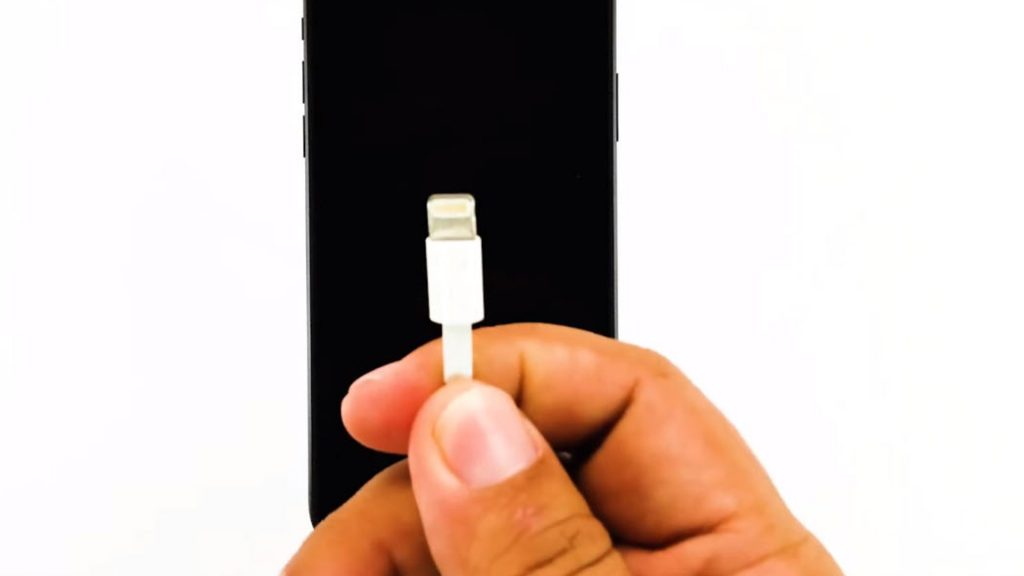 If you still see an error message that says "Liquid Detected in Lightning Connector" or "Charging Not Available", the problem might be with the cable itself. Try to look for an available lightning cable that is compatible with your iPhone 12. You can check their website for the official cables that you may use. After that, try to charge your device and see if that fixes the error.
If using a different cable is able to fix the problem, then you will need to purchase a new lightning cable for your iPhone , if needed.
Fourth Solution: Reset All Settings on your iPhone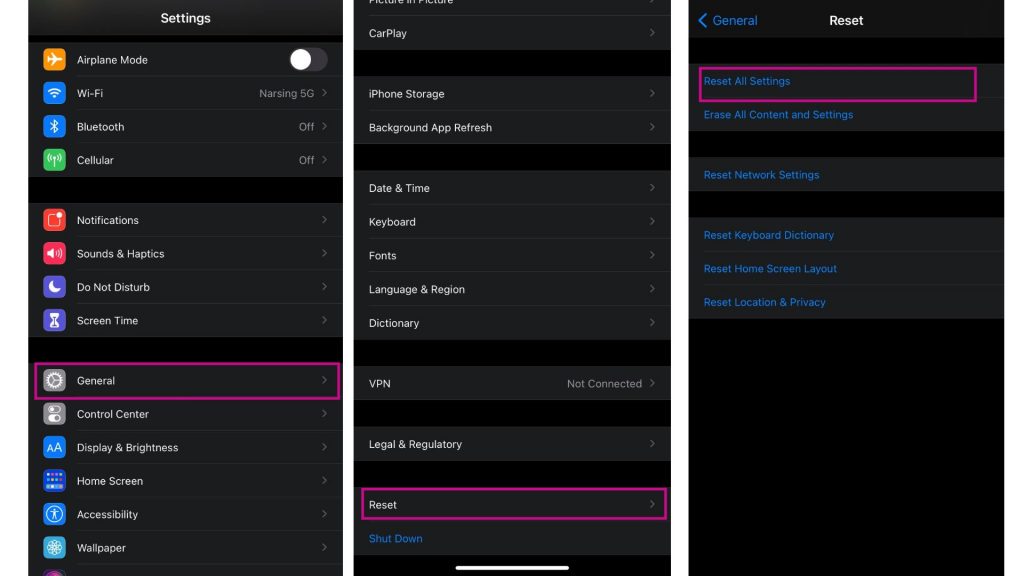 There are instances that a badly configured setting would affect how your phone will behave. This might be the reason why the liquid-detection alert still shows up even when your iPhone 12 is dry. Try to revert all settings to their default values and options without deleting the personal information through a reset all settings procedure.
Access Settings from the Home screen.
Tap General.
Scroll down to and then select Reset.
Tap the Reset Network Settings option.
Enter your device passcode once prompted.
Then tap to confirm network settings reset.
Once done, check if the if alert still prompts on your iPhone's screen.
Fifth Solution: Factory Reset your iPhone
If the error persists up to this point, then you might need to delete all contents on your device that may have gone rogue and causes the alert to keep showing up on your iPhone 12. Since a factory reset will erase all contents and settings on your device, it is necessary to create a backup first before you execute a factory reset.
To create a backup via iTunes:
Prepare a Mac or Windows computer with the latest iTunes installed.
Connect your iPhone to the computer using the Apple-supplied USB/lightning cable.
Open iTunes on your computer. Then allow iTunes to sync with your iPhone and backup files.
Once backups are secured, perform a factory reset on your iPhone 12:
Access Settings from the Home screen.
Tap General.
Scroll down to and then select Reset.
Tap the Erase all contents and settings option.
Enter your device passcode once prompted.
Then tap to confirm all settings reset.
After performing a factory reset, set up your device and check if this procedure is able to resolve the liquid detected prompt on iPhone 12.
Still Getting a Liquid-Detection Alert on iPhone 12
If you have performed all of the given steps above but the liquid detected prompt still shows up on your iPhone 12, it is time to visit the nearest Apple service center in your area and have the device checked by their onsite technician.
The moisture might have gotten inside and that's the reason why the liquid-detection alert still shows up even when the outside components are completely dried.
Also Read: How To Fix iPhone 12 with Distorted Sound During Calls
We also have our Youtube channel if you need to watch some tutorials and troubleshooting videos. Feel free to visit it anytime. A subscription to our channel and a like to our videos would be greatly appreciated. Thank you.