In this post, we will show you what to do if your Samsung Galaxy S22 won't send MMS without a reason. More often, wireless service problems are just a minor issue and it can be fixed through simple procedures.
But since we are not sure what really triggered this problem all we need to do is to rule-out all possibilities to figure out what causes it and resolve the issue. So, if you have a similar problem with your device, continue reading as this post might help you.
First solution: Make sure mobile data is enabled
For you to be able to send and receive an MMS it is very important that you should have to enable your cellular data network.
So, the first thing that we want you to do is to check if you enable your mobile data for you to send and receive an MMS. 
Because if not, that would be the reason that your device is unable to send an MMS.
Here's how to do it:
Step 1: Swipe down from the top of the screen with two fingers.
Step 2: Look for the mobile data icon, and if it's not enabled yet, tap on it.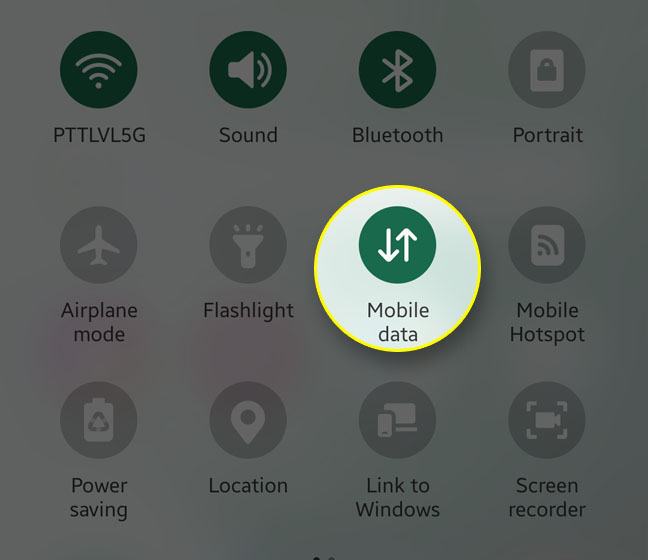 If it's already enabled, tap on it to turn it off, and after a few seconds, tap on it again to re-enable it.
After doing that, try to send an MMS to your phone to see if the problem is fixed. If not, then try the next solution.
Second solution: Force restart your phone
One of the factors that your device is unable to send or receive an MMS is due to a minor glitch in the system. So, this time, we recommend you to perform a force restart to refresh the memory of your phone and reload all its apps and services.
If a glitch in the system caused it, then this procedure will fix it.
Here's how:
Step 1: Press and hold the Volume Down button and the Power key for 10 seconds.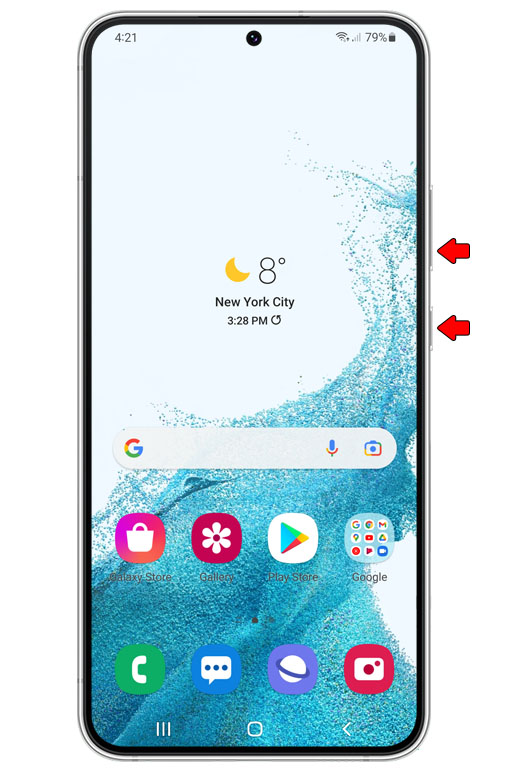 This will trigger your phone to shut down and power back up.
Step 2: Once the logo shows, release both keys and allow the phone to finish the boot process.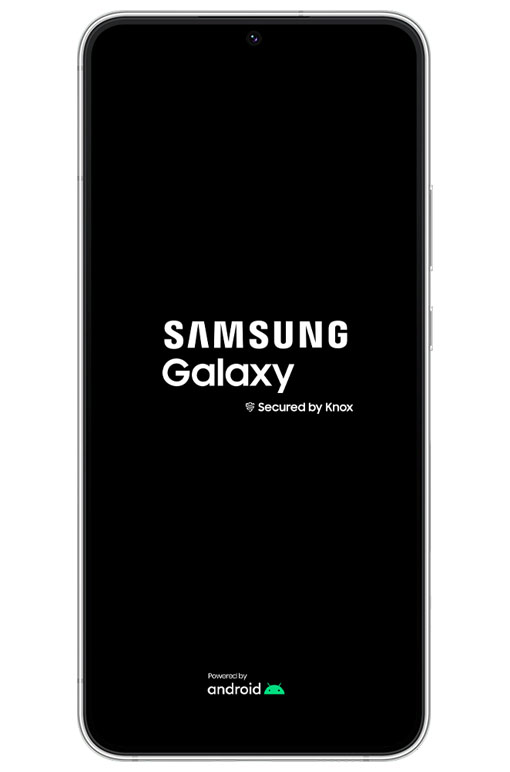 After the restart, use your phone and try sending an MMS and see if the issue is fixed. If not, proceed to the next step.
Third solution: Reset the network services
Since a couple of procedures are unable to fix the problem the next thing that you should do is to reset the network settings of your device.
There is a chance that some of the settings stopped working and affects the wireless services of your device that caused the issue to occur.
So, eliminate this suspicion all you need to do is to follow these steps.
Here's how:
Step 1: Open the Settings app on your phone.
Step 2: Scroll down and tap General management.
Step 3: Tap Reset to view the reset options.
Step 4: Tap Reset network settings.
Step 5: Tap Reset settings and if prompted, enter your security lock.
Step 6: Tap Reset to proceed with the network settings reset.
After resetting the network services, use your phone to send an MMS and see if the problem is fixed.
Fourth solution: Call your Service provider
If all the solutions you've performed failed to fix the issue the last thing that you can do is to call your service provider. This can be considered as a minor problem and the representative will advise you if it's an account-related problem, or an issue with the network.
Account problems often boil down to unsettled bills, so there's something you can do about it. However, if it's a network issue, then you might just have to wait until the problem is fixed as there's nothing you can do about it.
Most of the time, outages get fixed within an hour or two but until then, the MMS service might not work on your device.
We hope this post can help you one way or the other.
Have a great day!