Our phone's touch screen plays a very important role as this is where we usually spend most of our time and perform tasks on our device. However, you might not be able to use it properly as it may encounter some issues, just like the iPhone 12 has delayed touchscreen response.
In this post, I will show you some basic procedures that should help in resolving a touch screen problem reported by iPhone 12 users. If you're one of them, hop on and read further.
How to Resolve an iPhone 12 with Delayed Touchscreen Response Issue
Delays on touch screen response may occur if the system's CPU has been overworked. That could happen if too many apps have been used simultaneously and causes the processing of touch refresh rate to slow down. It is a minor software glitch that even newly released smartphones like the iPhone 12 could experience.
There are also instances that a hardware issue could result in a delayed touch screen response. That's common right after you dropped your phone accidentally or may have been placed in tight spaces like your packets or inside your bags.
Found below are procedures that will help you resolve the delayed screen response on your iPhone 12. They are intended to cater software-related problems, so as long as you are sure that the phone has not incurred any physical stress or trauma, then feel free to follow them.
First Solution: Force Restart your iPhone 12
Restarting your phone is essential for every issue that you might face. This simple procedure has been proven effective in dealing with several problems. It gives the device a quick system refresh, thus eliminating any minor software glitches that may have been affecting the response time of your iPhone 12's touch screen.
Press and release the Volume Up button quickly.
Press and release the Volume Down button quickly.
Lastly, press and hold the Side button for a few seconds until you see the Apple logo.
Once the phone has fully restarted, verify the touchscreen response has improved or if it still shows a delayed response.
Second Solution: Update Apps and iOS on your iPhone 12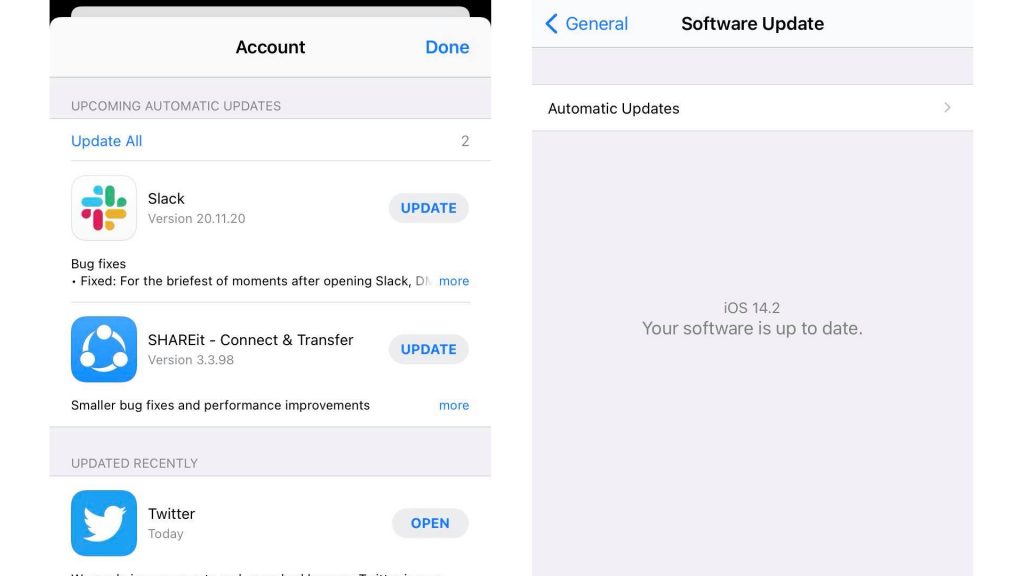 There are instances that apps could go rogue once they are outdated. That means it could affect the overall performance of a device and may eventually cause the iPhone 12's response of the touchscreen to be delayed. Same goes for the iPhone's iOS. We need to ensure that the device software has been updated to optimize its performance.
To update apps:
From the Home screen, tap on App Store to open it.
Tap on Today tab at the bottom-left corner.
Then tap on the user profile icon on the top right corner of the screen.
You should see the account details.
Scroll down to the Available Updates section.
Tap on Update next to the app to update individual apps.
Tap on Update All to update all apps simultaneously.
To update iOS:
Access Settings from the Home screen.
Go to and tap on General.
Select Software Update.
Wait for the "Checking for Update" to complete.
Once there is an available update, tap on Download and Install.
After installing app updates on your iPhone, make sure to restart it. In that way, changes will be expedited and the system will cope up with the recent changes more easily.
Third Solution: Reset All Settings on your iPhone 12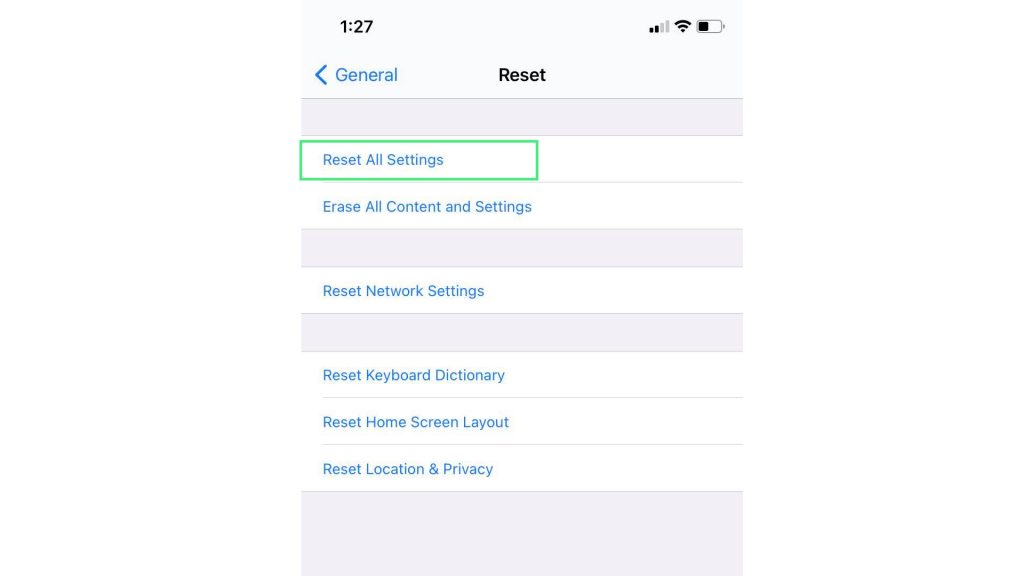 Performing a reset all settings procedures is recommended to revert all manually configured settings to their default values and options. Unlike factory reset, this will not delete any personal information on your device. Should misconfigured settings be the reason on why iPhone 12 has delayed touchscreen response, then it should be fixed after performing the steps below.
Access Settings from the Home screen.
Tap General.
Scroll down to and then select Reset.
Tap the Reset All Settings option.
Enter your device passcode once prompted.
Then tap to confirm all settings reset.
After the reset, your phone's screen will be recalibrated. Set it up and check if the touch screen disease has been cured already.
Fourth Solution: Factory Reset your iPhone 12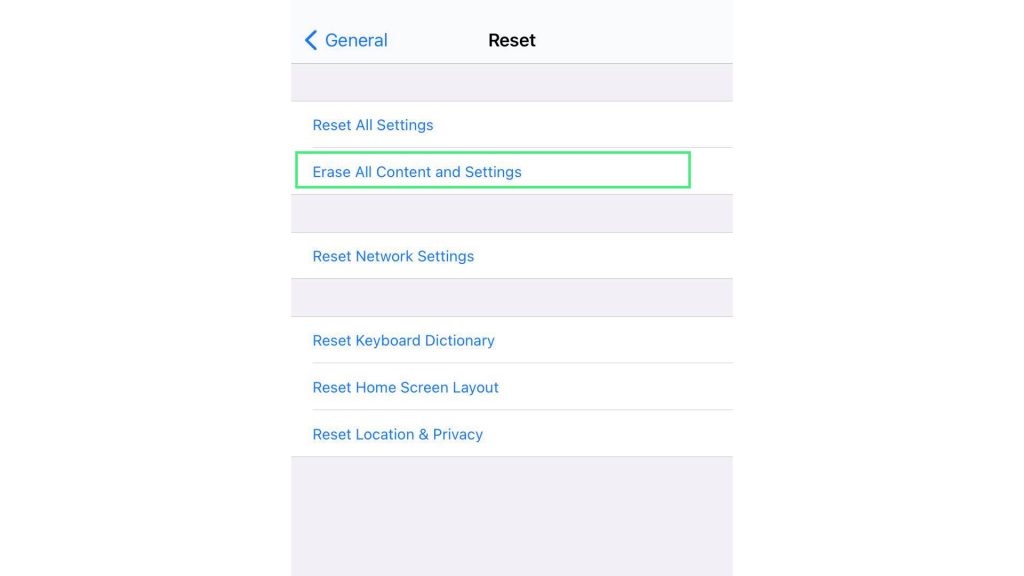 If the response of your iPhone's touch screen is still delayed, then it might need a stronger solution. A factory reset is meant to delete all third-party apps and files that are installed on your iPhone. It is like a general cleaning that should help in eradicating software glitches that may have been causing the phone's performance to act up.
Since your personal information will be affected, make sure to create a backup of your important files via iTunes or iCloud before performing the steps below to factory reset your iPhone 12.
Access Settings from the Home screen.
Tap General.
Scroll down to and then select Reset.
Tap the Erase all contents and settings option.
Enter your device passcode once prompted.
Then tap to confirm all settings reset.
Set up your device like a new one once the reset has been completed. Then check if you are able to use the phone's touch screen without a delay on its response.
Fifth Solution: Restore your iPhone 12 via Recovery Mode
Recovery mode restore is an advanced solution that is meant to address major issues caused by software glitches. Unlike factory reset that only deletes the phone's contents, this procedure allows the user to do a software restoration. It is like installing the software again on your iPhone 12, thus, giving fresher data for the system to fetch and use.
To carry out this process, you'll need to prepare a Mac or Windows computer with the latest iTunes installed. Also ensure that your computer runs on the latest operating system that is compatible with your iPhone 12. If all requirements are met, connect your device to the computer using the Apple-supplied USB/lightning cable. Then allow iTunes to sync with your iPhone and backup files, if possible. Once the backup is secured, follow these steps to put your iPhone 12 in recovery mode and then restore iOS in iTunes:
Press and release the Volume Up button quickly.
Press and release the Volume Down button quickly.
Then press and hold the Power/Side button once prompted with Connect to iTunes screen. Do not release the button when the Apple logo appears as you will need to enter recovery mode state.
Once you enter the recovery mode, you'll see either Update or Restore option.
Select Restore if you want to reinstall and download iOS on your device without erasing data.
Do not disconnect your phone and keep it connected until the entire restore process is finished. Once the process is completed, check your phone if the touchscreen response issue has been resolved.
Still Having a Delayed Touchscreen Response on iPhone 12
If your iPhone 12 has delayed touchscreen response up to this point, then it is time to consult with the Apple experts. Visiting the nearest Apple service center in your area is already recommended for an immediate action to resolve the touch screen problem on your new iPhone. This might be a hardware problem caused by a factory defect.
Also Read: How to Fix iPhone 12 Keeps Restarting by Itself
For your other troubleshooting concerns, feel free to visit our Youtube channel anytime. Just don't forget to give our videos a thumbs up and subscribe to it. Thank you.