So, you just bought yourself an Apple iPhone X, a smartphone that really pushes the price point in smartphones. That's definitely something you don't want to risk breaking in the event of a drop, bump or something else, especially since the iPhone X has almost no bezel, not giving you much of a buffer between the frame and the display.
| Product | Brand | Name | Price |
| --- | --- | --- | --- |
| | Speck | Speck Products Presidio Grip Case for iPhone XS/iPhone X, Black/Black | Check Price on Amazon |
| | X-Doria | X-Doria iPhone X Case, Defense Clear - Military Grade Drop Protection, Clear Protective Case | Check Price on Amazon |
| | Native Union | Native Union CLIC Canvas Case Made with Premium Woven Fabric for iPhone X (Olive) | Check Price on Amazon |
* If you buy through links on our site, we may earn an affiliate commission. For more details, please visit our Privacy policy page.
Even though the iPhone X is a beautiful looking phone, if you want to keep it in tip top shape, we recommend keeping a case on it. The iPhone X isn't something you want to be breaking, that's for certain.
If you want a stylish and protective case for the iPhone X, be sure to stick with us, as we're going to be showing you our top 5 best brands for the phone!
Best Phone Cases For iPhone X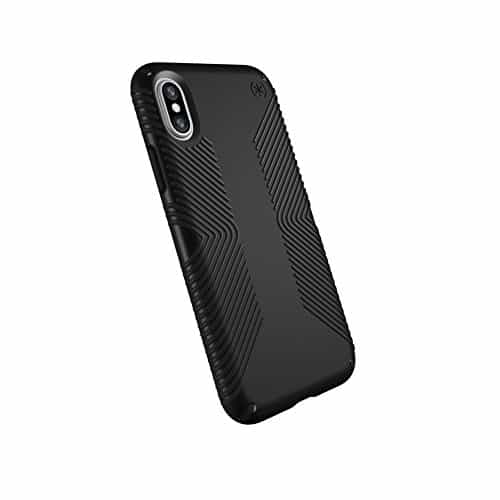 First, we have the Presidio Grip by Speck. This is a fairly basic case for your iPhone X, but it'll keep your phone protected against scratches, bumps and scuffs. There's not too much protection here, but it does help eliminate the frequency of drops due to the extra grip that the case provides — generally, you won't be dropping your iPhone X with this case on. If you do drop your phone, it isn't likely to keep your phone 100% protected, so you should still be careful trying to keep it from drops and the like.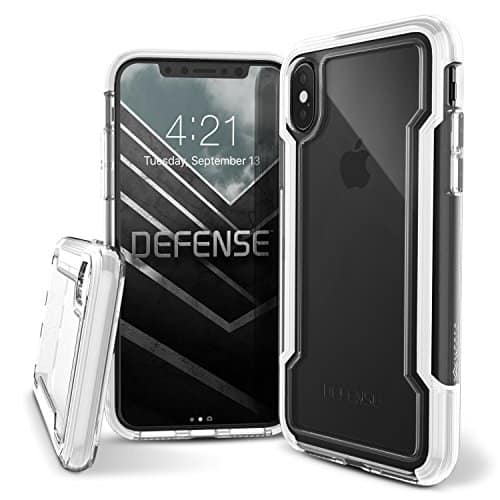 Second on our list is the X-Doria Case. This case is one of the better defensive cases out there — if you drop it from your ear, the X-Doria Case should hold up without a problem. The Defense model is made out of a tough polycarbonate that will keep your phone protected from bad drops, shock, bumps and more. They're also really nice because they are a Clear case, which means that you won't lose out on the style of your smartphone by covering it up.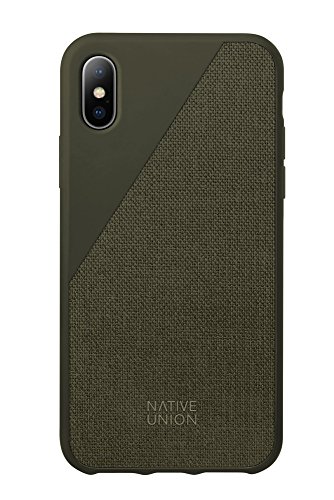 Next, we have the Native Union CLIC. Native Union makes a ton of great accessories for the iPhone, and the CLIC for the iPhone X is no different. They make the CLIC in all different types of styles: you can get it in leather, wood, a card holder-style, canvas and even a marble-looking style!
One thing is for certain: with the Native Union CLIC, you're going to be upping your style game up in the Apple iPhone X!
4. Totallee Thin
You also have the Totallee Thin for the iPhone X. These cases are super nice for the iPhone X because the case is free of any branding. They're super slim and will keep your iPhone X protected from scratches, dents and bumps. They come in a variety of different colors as well, so if you're not a huge fan of what colors the iPhone X has to offer, you can give the phone a little more style with a colorized Totallee Thin. Not only that, but these cases are well-built, and a portion of the proceeds is donated to a charity organization.
5. Pad and Quill Case
Lastly, the Pad and Quill is a fantastic case for the iPhone X as well. The goal of their cases is to bring a craftsmanship style to something modern like the iPhone X. And they do a stellar job, offering a variety of wallet cases in a beautiful leather style. These cases have a nice leather texture, but some of them come in a wooden-style; for example, the Timberline line of their cases comes in Cherry, Walnut and Rosewood. Your iPhone X will be stylish-looking with these cases and keep your phone protected against scratches, bumps and a little bit of shock; just don't depend fully on them for a bad drop (i.e. dropping the iPhone X from your ear to the cement flooring).
Best Phone Cases For iPhone X Verdict
So, which case should you pick up for your iPhone X? If you want to go for something more stylish, we recommend picking up one of the premium cases that Pad and Quill offers — you can't go wrong with the wallet function on top of the leather or wooden style. The Native Union CLIC is also a great option — they're on the pricey side of things, but you can't go wrong with the luxury cases that they offer. On top of that, these luxury cases from Native Union will keep your phone protected even against some more fierce drops.
| Product | Brand | Name | Price |
| --- | --- | --- | --- |
| | Speck | Speck Products Presidio Grip Case for iPhone XS/iPhone X, Black/Black | Check Price on Amazon |
| | X-Doria | X-Doria iPhone X Case, Defense Clear - Military Grade Drop Protection, Clear Protective Case | Check Price on Amazon |
| | Native Union | Native Union CLIC Canvas Case Made with Premium Woven Fabric for iPhone X (Olive) | Check Price on Amazon |
* If you buy through links on our site, we may earn an affiliate commission. For more details, please visit our Privacy policy page.