This article will provide solutions that should help in resolving wireless charging interference or intermittent charging on iPhone 12. If that's the reason why you landed on this link, then feel free to follow the given procedure provided below as you read further.
How to Resolve Intermittent Charging or Wireless Charging Interference on iPhone 12
Wireless charging on devices could be affected with bugs or errors on the phone's system. Defective cables or wireless chargers could also affect the capability to charge properly. If this is the first time that you have encountered this problem on your iPhone 12, make sure to check those things for any possible damage.
Metals, just like magnets, could also easily interfere with wireless charging. Move away your device from any appliances such as refrigerators.
Also ensure that you are using a compatible wireless charger for your iPhone. You can visit Apple's website to check the compatible charges for their devices. Once you have checked it and you found out that the wireless charger is compatible but you still get wireless charging interference on iPhone 12, follow the steps that I have mapped out below to fix the issue.
First Solution: Force Restart your iPhone 12
Minor bugs might have been affecting your iPhone's performance and it results in intermittent charging or wireless charging interference problems. Performing a force restart should help in fixing those minor bugs and refresh the phone's system that could also alleviate the possibility of fixing the interference issue on your device.
If you haven't performed it yet, give it a shot this time. You may follow the steps below while the phone is connected to the wireless charger.
Press and release the Volume Up button quickly.
Press and release the Volume Down button quickly.
Lastly, press and hold the Side button for a few seconds until you see the Apple logo.
Once the device has restarted successfully, try to monitor if the wireless charging interference on iPhone 12 has been resolved.
Second Solution: Turn Off Bluetooth or Enable Airplane Mode on your iPhone 12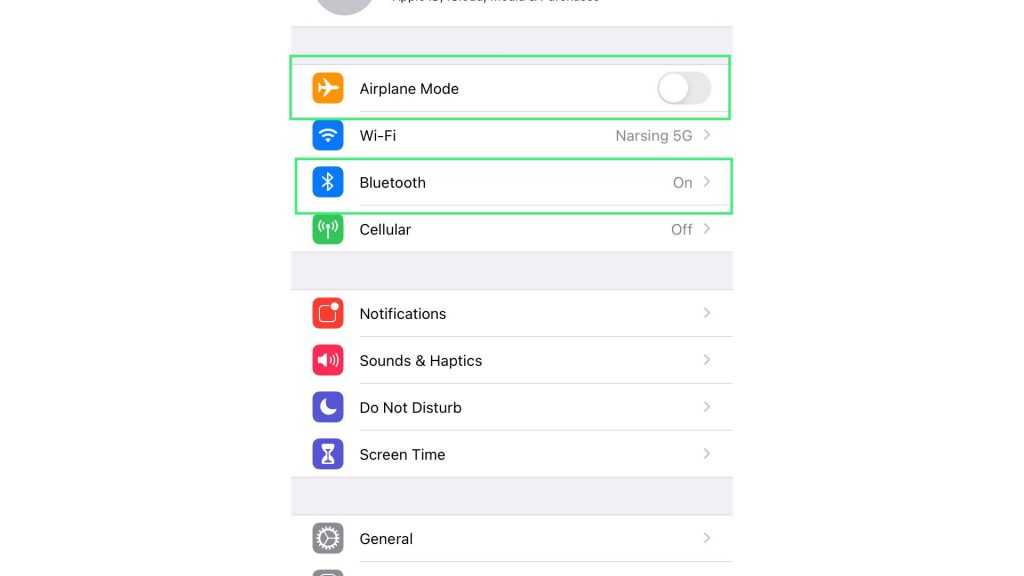 Some users have found out that enabling their bluetooth function while charging the device on a wireless charger would cause intermittent charging. That is possible if these connectivity functions have been experiencing a glitch that interrupts the wireless charging on the device.
To ensure that other connectivity functions are not the culprit on why your iPhone 12 experiences wireless charging interference, follow the provided procedures below.
You can disable bluetooth by:
Select Settings from the Home screen.
Tap on Bluetooth.
Toggle the Bluetooth switch to turn the feature off for a few seconds and then tap the switch again to turn it on.
Enabling airplane mode will cut off all wireless radio transmissions on your phone and may help in removing interference caused by their functions.
Access Settings from the Home screen.
Check Airplane mode. If toggle is currently turned on, tap on it to switch it off. If not, tap the toggle to turn it on.
Once you have those checked, try to charge your iPhone 12 using your wireless charger and see if it fixes the problem.
Third Solution: Try a Different Wireless Charger on your iPhone 12
If the wireless charging interference on your iPhone 12 is still not fixed, then it is time to isolate the problem if this is due to a defective wireless charger. If you can find a different wireless charger that is compatible with your iPhone 12, try to use it and see if it fixes the problem. If your iPhone is charging without any problem on a different wireless charger, you may need to replace your current charger.
If that is under warranty, you may visit the shop where you bought it and have it checked by their personnel. But if the iPhone is still not charging even with a different wireless charger, try to remove its case, if applicable. Then retry charging it to check if the interference is caused by the casing.
Fourth Solution: Reset All Settings on your iPhone 12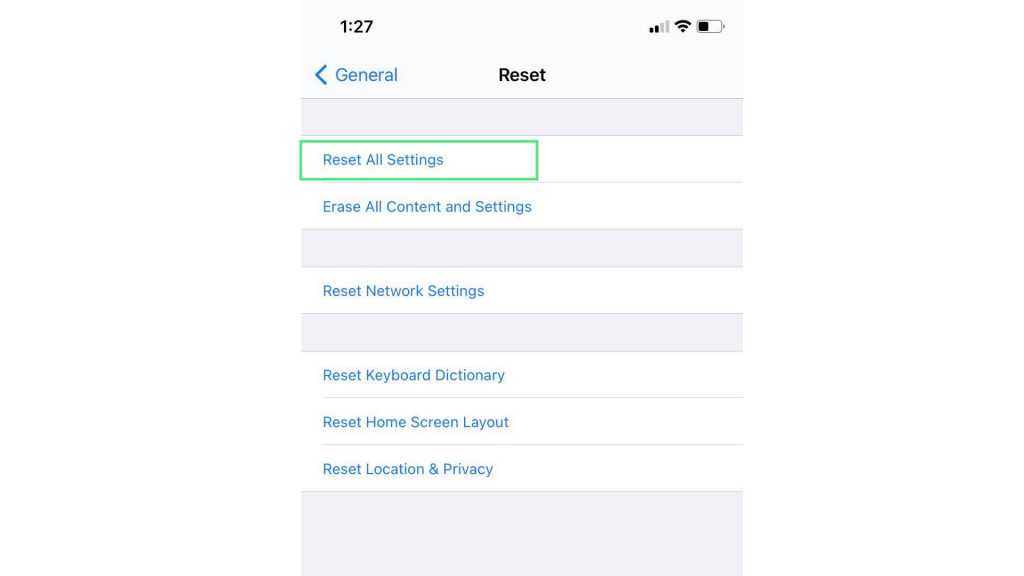 There are times that we manually configured some settings on your iPhone. They could get misconfigured and may cause relevant symptoms to occur. The best way to rule this out is to revert all manually configured settings to their default values and options by performing a reset all settings procedure. Do not worry as personal information will not be affected by this process.
Access Settings from the Home screen.
Tap General.
Scroll down to and then select Reset.
Tap the Reset All Settings option.
Enter your device passcode once prompted.
Then tap to confirm all settings reset.
Once the reset has been completed, try to set up your device and then charge it on your wireless charger to verify if the issue has been rectified.
Fifth Solution: Restore your iPhone 12 via iTunes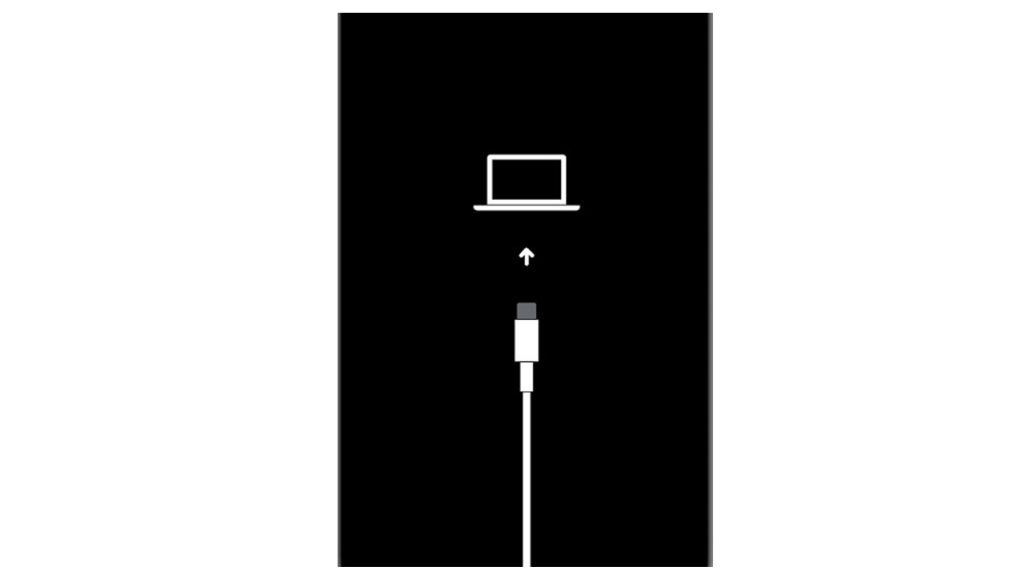 If the main cause of the problem is a major software glitch, it is time to do some advanced procedure. Performing a recovery mode restore allows you to re-download the iOS version on your device and helps in eliminating software problems that may have been causing the interference on your wireless charging feature.
To make this process possible, you will need a Mac or Windows computer with the latest iTunes installed and good internet connection. Also ensure that your computer runs on the latest operating system that is compatible with your iPhone 12. If all requirements are met, connect your device to the computer using the Apple-supplied USB/lightning cable. Open iTunes and allow it to sync with your iPhone and backup files, if possible. Once the backup is secured, follow these steps to put your iPhone 12 in recovery mode and then restore iOS in iTunes:
Press and release the Volume Up button quickly.
Press and release the Volume Down button quickly.
Then press and hold the Power/Side button once prompted with Connect to iTunes screen. Do not release the button when the Apple logo appears as you will need to enter recovery mode state.
Once you enter the recovery mode, you'll see either Update or Restore option.
Select Restore if you want to reinstall and download iOS on your device without erasing data.
Remove your iPhone once you are prompted by the system and then check if you can charge it wirelessly without any issues.
Still Having Wireless Charging Interference on iPhone 12
If your iPhone 12 still experiences intermittent charging up to this point, then you may need to contact Apple support for further assistance. Just provide them a brief explanation about the problem and the procedures that you have taken. You can also visit the nearest Apple service center in your area, if possible, to have the device checked by an authorized Apple technician.
Procedures listed above are meant to cure any software-related bug. If they did not work, there's a great tendency that the problem is already caused by a hardware defect and causes intermittent charging on iPhone 12.
Also Read: How to Fix iPhone 12 Getting iTunes Error 53
We have our Youtube channel for your other troubleshooting needs. Feel free to visit it anytime and don't forget to give our videos a thumbs and subscribe to our channel. Thank you.