The iPhone XR might've joined the party a bit late, but that's because it comes in as Apple's "budget" smartphone, but there are amazing iPhone XR alternative. It still has great hardware, but has a couple of sacrifices to put it a few hundred dollars. That said, some folks still aren't a big fan of the degraded camera, and others are getting tired of what iOS has to offer. So, you might be looking elsewhere for your smartphone needs, and there's no better time to search for an iPhone XR alternative than now.
* If you buy through links on our site, we may earn an affiliate commission. For more details, please visit our Privacy policy page.
in 2023 — and definitely beyond — there are tons of great smartphones to choose from, and at all different price ranges. So if you're not a big fan of what the iPhone XR has to bring to the table, follow along below.
We're showing you the five best iPhone XR alternative options today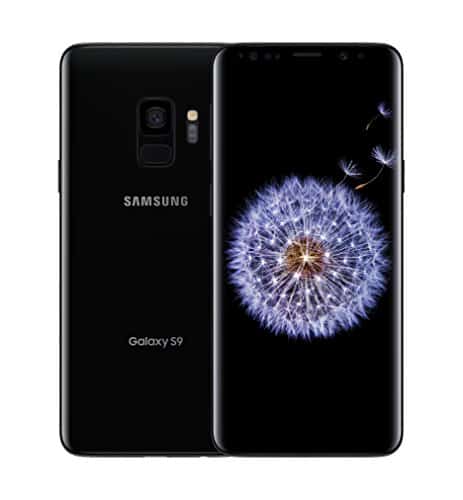 The Samsung Galaxy Note 9 might be better than the S9 and S9 Plus with all of the extra bells and whistles, but that does come at added cost. That's why we like the Samsung's Galaxy S9 so much — you get a flagship smartphone — sure, with a few less bells and whistles — at a fairly affordable price point, even if you get the Plus model. You get much of the same hardware setup as the Note 9 — a Snapdragon 845 processor, plenty of RAM, and a big battery. Battery life might actually be a little more efficient, with a smaller screen size and overall less demand on the battery. You still get a nice display, and it feels comfortable in the hand. Since the S9 and S9 Plus still has the dual-curved display, you still get all of the "edge" features that come with the Note 9 as well.
Buy it now: here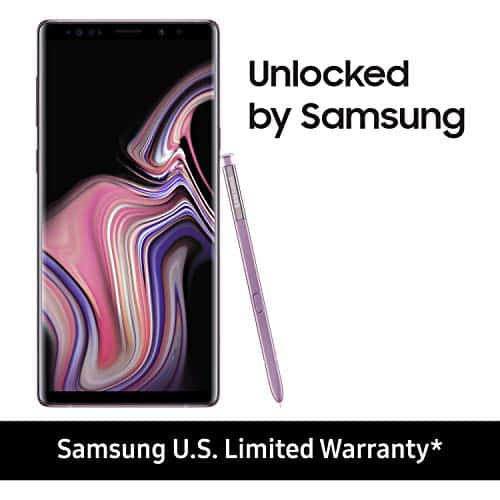 Coming in as our second choice, we're looking at the Samsung Galaxy Note 9. Designed for power users, the Galaxy Note 9 is one of the best choices available today. It runs on the latest version of Android, but it does have Samsung's own TouchWiz software on top. It has a beautiful dual-curved display, which brings some new innovative features to the phone. There are things like People Edge and other Edge-specific features that you just swipe from the edge for. The Edge provides for a pretty unique perspective when looking at text and video, too.
One of the many highlights of this smartphone is the S-Pen. This is what sets it apart from the Galaxy S9 and Galaxy S9 Plus. The S-Pen on the Note 9 lets you naturally jot down notes, create spreadsheets, presentations, and so much more. It can even be used as a remote!
Buy it now: here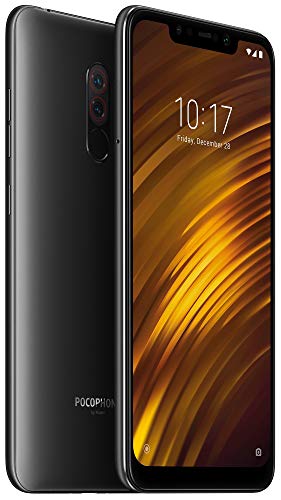 Next up, we have the Pocophone F1. Created by Xiaomi, you'll find this phone attractive because of its price point, which makes it one of the most affordable choices on the market right now. They've actually still managed to pack it full of the latest hardware, such as the Snapdragon 845 processor. It's even got a massive battery — a whole 4,000mAh. It supports Quick Charge 3.0 as well.
The Pocophone F1 probably has the most unique UI in Android — MIUI. It's got an Asian style to it, and it's pretty vibrant; however, it's pretty bloated with pre-installed apps.
Buy it now: here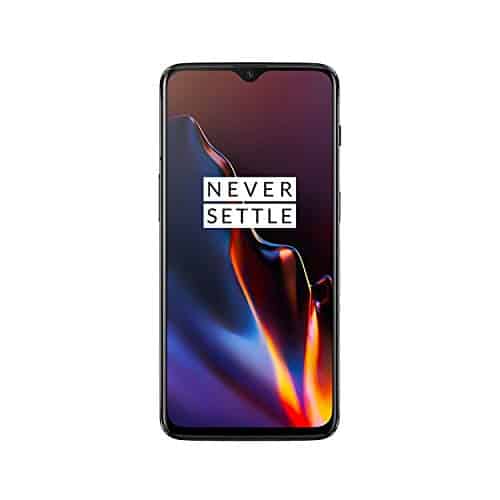 Coming up in fourth position, we're looking at the OnePlus 6T. If you don't want to be outrageous flagship prices for the phone, this one is an excellent alternative to many of the most expensive smartphones on the market. This one isn't available through the major carriers, but you can snag it from Amazon — it'll work on AT&T, Verizon, and T-Mobile, but not Sprint.
Value for money is what OnePlus excels at in the 6T. That said, you get all of the latest and greatest hardware, as well as a big 3,700mAh battery, and at an affordable price. It comes with fast charging, so you can juice it up pretty quickly as well. This one runs on OnePlus' own OxygenOS — based off of Android — which is a pretty clean user interface with little bloat. It's fast, speedy, and efficient.
Buy it now: here
5) LG V40 ThinQ
In fourth position, we're looking at a phone intended for creators — the LG V40 ThinQ. This one actually has a fairly similar design to the iPhone XS and XR in that it's got its own "notch" in the display for facial recognition. Not everyone is a fan of that notch, so the notch can actually be gotten rid of via a software setting.
Aside from that, LG has packed all of the latest and greatest hardware on the market right now in the smartphone. There's a massive battery inside as well, which supports Quick Charge 3.0. On top of that the V40 ThinQ has one of the best cameras on the market, paired with a bunch of "manual" settings to give creators more power.
Verdict on the Best iPhone XR Alternative
Here we've shown you the best iPhone XR alternative. Any one of these is a great alternative or replacement to the smartphone, though we've just scratched the surface on what's available today — these are definitely most of the mainstream and popular options, though! Do you have a favorite iPhone XR alternative? Let us know in the comments below.
* If you buy through links on our site, we may earn an affiliate commission. For more details, please visit our Privacy policy page.