For newer iPhones that have no home button, the swipe up gesture is pretty important. It will bring you back to the home screen in just one swipe. However, some owners are complaining because the said function reportedly stopped working after the latest iOS 13 update. But here's the thing, as long as your iPhone does not have any screen issues, you should be able to fix this problem by doing a few troubleshooting procedures. 
The swipe up gesture that's not working could be a result of a glitch because it started after an update. Usually, a problem like this can easily be fixed and you may only need to do a couple of troubleshooting procedures to get everything sorted out. So, in this post, I will guide you in troubleshooting your iPhone with swipe up gesture that's no longer working after the iOS 13 update. If you're an owner of an iPhone with a problem like this, continue reading this post as you may find it helpful. 
Before we move on to our troubleshooting, if you happen to find this post while looking for a solution to a different problem, then visit our iPhone Help Guides page for we have already addressed some of the most common issues with this device. We may have already published articles that could help you fix your problem. Find issues that are similar to yours and feel free to use our solutions.
Troubleshooting an iPhone with Swipe up gesture that's not working
In this guide, we will try to look into all possibilities and then rule them out one after another until we can determine what the problem really is and hopefully be able to fix it. With that being said, here's what you should do about this problem…
First solution: Force restart your iPhone
It is always possible that this is just due to a glitch that resulted from the newly installed firmware. If that's the case, then a simple forced restart will take care of this issue. A forced restart is a simulated battery removal that will refresh your iPhone's memory as well as reload all its apps and services. Here's how it's done on your iPhone: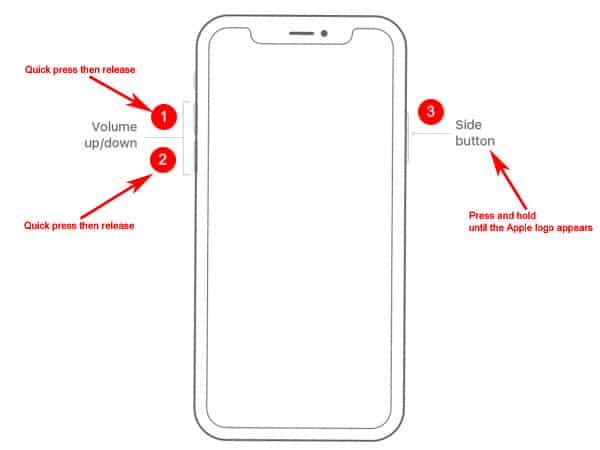 Quickly press and release the Volume Up button, and then quickly press and release the Volume Down button. 
The moment you release the Volume down button, press and hold the Side or Power key until the Apple logo shows on the screen. 
Your iPhone will continue the usual boot process so wait until it's finished. Once the reboot is done, try to see if the swipe up function is not working. 
Second solution: Reset all the settings on your iPhone
When it comes to firmware or app-related issues that occurred without apparent reason, resetting all the settings is often the answer. This procedure brings all settings back to default values as well as fix any minor software issue. You don't have to worry about your files or data because none of them will be deleted. Here's how it's done: 
Swipe down from the top of the screen to pull the notification panel down. 

Tap the Settings icon on the upper-right corner. 
Scroll to and tap General management. 
Touch Reset. 
Tap Reset settings. 
Tap the Reset settings button. 

If prompted, enter your PIN, Password or Pattern. 

Finally, tap Reset.
Once your phone has finished rebooting, try to see if your phone responds when you do the swipe up gesture. 
Third solution: Factory reset your iPhone
If your iPhone is still able to respond to touch inputs except for the swipe up gesture, you can consider performing a factory reset among the last options. Since the issue started after the iOS 13 update, it should be fixed with a system reset or restore. However, take a little time creating a backup of your important files and data since they will be deleted from your iPhone. After the backup, follow these steps to reset your iPhone: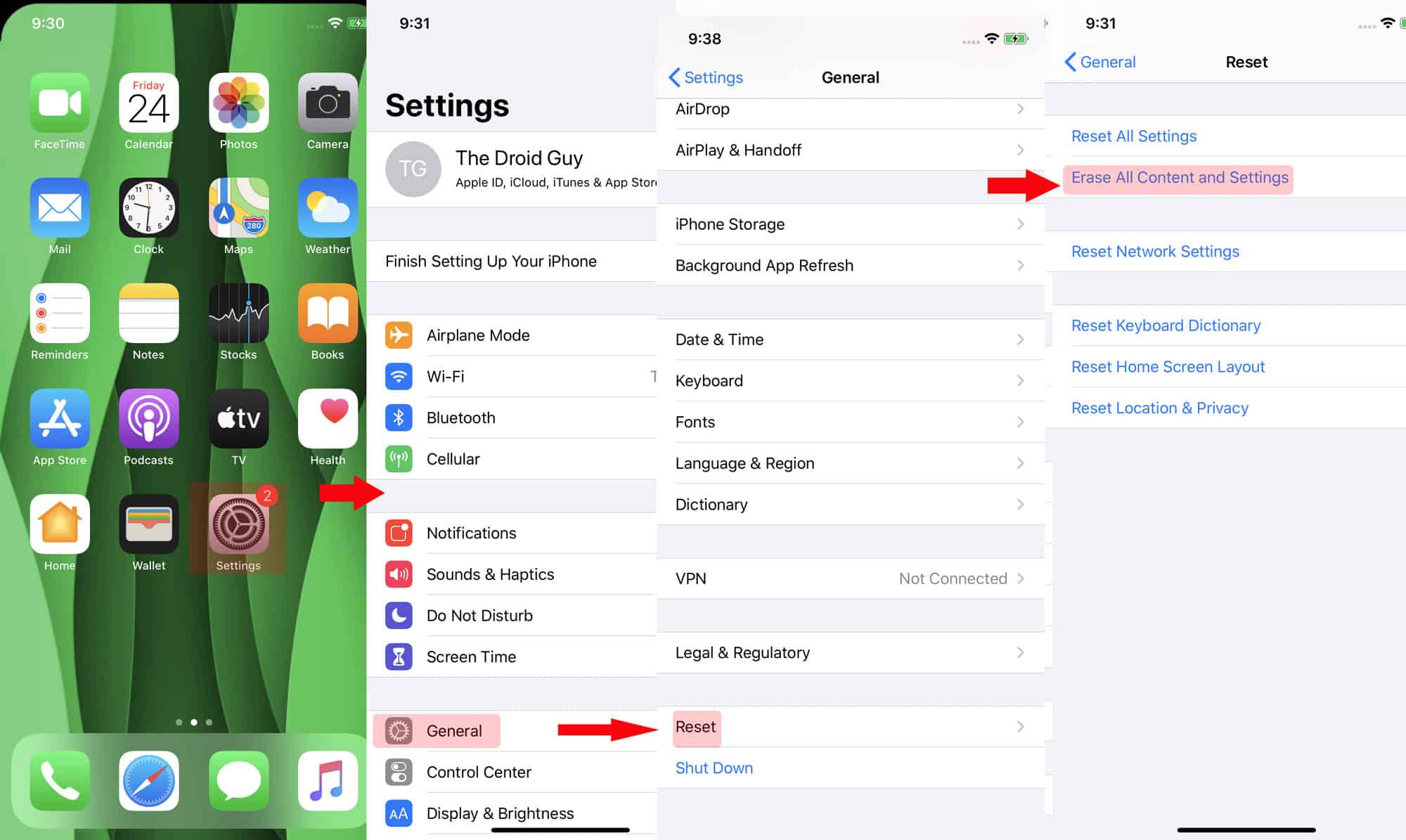 From the Home screen, tap Settings. 
Find and tap General. 
Scroll down to the bottom of the screen, and then touch Reset. 
Tap Erase All Contents and Settings. 
Tap Erase Now. 

If prompted, enter your security lock. 

Tap Erase iPhone at the bottom of the screen.  
Tap Erase iPhone again to proceed with the reset.  
Alternatively, you can use iTunes to manually erase your iPhone on a computer. This can be considered an option if your iPhone isn't responding to touch commands at all. You'll have two restore options to choose from including an iOS restore via recovery and system restore via DFU mode. Just be sure to back up all your important files from the iPhone storage beforehand so as not to lose them permanently after restoring your device.
I hope that we've been able to help you fix your iPhone that no longer respond to the swipe up gesture after the iOS 13 update. We would appreciate it if you helped us spread the word so please share this post if you found it helpful. Thank you so much for reading!
Connect with us
We are committed to helping our readers fix the problems with their phones as well as learn how to properly use their devices. So, if you have other issues, you may visit our Help Guides page so you can check by yourself the articles we've already published that contain solutions to common problems. Also, we do create videos to demonstrate how things are done on your phone. Visit our Youtube Channel and please subscribe to it. Thanks.
ALSO READ: