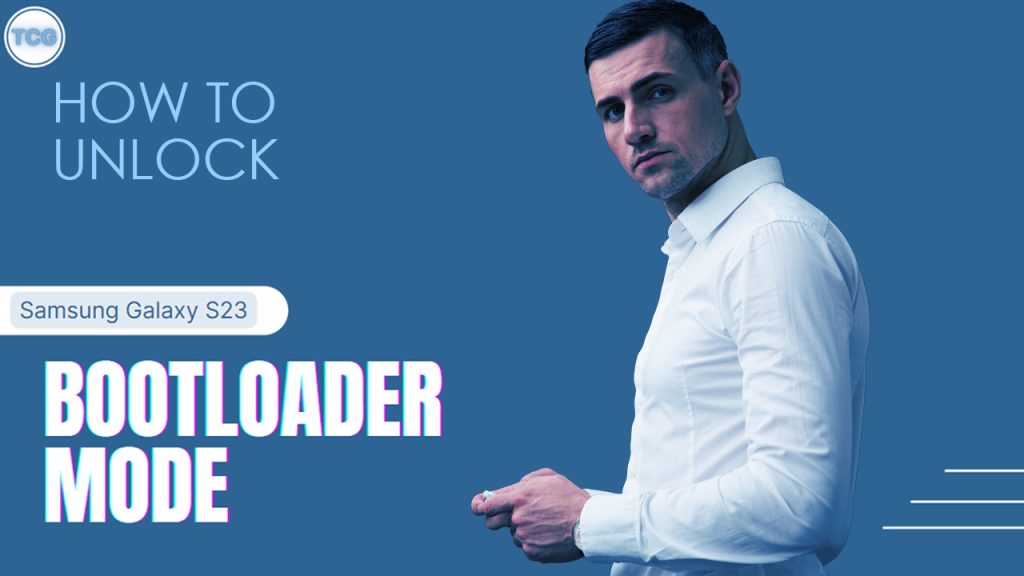 This post will walk you through unlocking the Samsung Galaxy S23 Bootloader Mode. But first, what is bootloader mode and how does it work on the S23 smartphone? If you want to find out the answer to these questions, then I suggest you should read on.
What is a bootloader?
For starters, bootloader is a program that runs when you turn on or restart your device and loads the operating system. This program ensures the system's integrity and prevents any unauthorized modifications that could potentially harm your device.
In the context of Android smartphones, the bootloader is responsible for loading the operating system and other firmware components.
How does a bootloader work in Android phones?
When an Android device is turned on, the bootloader first runs a series of checks to ensure that the device's hardware and firmware are functioning correctly. It then loads the operating system kernel and other essential components into memory. This process is known as booting.
In terms of security, the device's bootloader also plays a significant role. By default, most Android devices are configured to only boot software that has been digitally signed by the device manufacturer or a trusted third-party. This helps prevent any malicious software from being loaded onto the device, which could compromise its security and integrity.
But then again, there are also some instances when unlocking the bootloader on your Android phone can be necessary. Thankfully, there are a few tweaks to make the bootloader unlocking possible.
Please note that unlocking the bootloader mode is a risky process. Thus, you should only do it at your own risk. Backing up all important data is likewise highly recommended, should you wish to proceed in unlocking the bootloader on your Samsung Galaxy S23 smartphone.
Once you've got everything set, you may go ahead and refer to these outlined steps:
Step 1: To get started, press and hold the Volume Down button and the Side/Power button simultaneously for a few seconds and then release when the power options appear. Then, select Power off from the given options to turn off the phone completely.
Step 2: While the phone is powered off, connect it to your computer using a compatible USB cable. When the phone is securely plugged into your computer's USB port, press and hold both the Volume Up and Power/Side buttons for about 10 to 20 seconds. Keep pressing both buttons until the Android Recovery Mode screen appears.
Step 3: Once you're in the Recovery Mode screen, press the Volume Down button several times to navigate to the Reboot to bootloader option.
Step 4: When the Reboot to bootloader option is highlighted/selected, press the Power/Side key to confirm selection.
The phone will then instigate a system reboot and then boots up to bootloader mode.
Alternatively, you can perform these steps:
Press and hold both the Volume Up and Volume Down buttons while your phone is turned off and then connect your device to the computer via USB cable.
When you see the Warning message, release both buttons and then press the Volume Up button once to trigger the device to boot to download mode.
Once your device has booted to Download mode, press and hold the Volume Up button for a few seconds until you'll be routed to the Device unlock mode.
By then, you will get a pop-up message prompting you to proceed or not.
Should you wish to proceed, confirm by pressing the Volume Up button.
After confirming, the phone will then start wiping all its data and subsequently unlock the bootloader mode.
Unlocking the Galaxy S23 Bootloader via Developer Options Menu
If you've already managed to unlock the Developer options menu (developer mode) on your Samsung Galaxy S23, then you can unlock its bootloader mode using one of the developer options commands. Here's how:
Step 1: To begin, unlock the Developer options menu on your Galaxy S23 by heading over to Settings-> About Phone-> Software information menu and then successively tap on Build number seven times until you see the message that says, You are now a developer.
That quick message typically appears beneath the display, an indication that the Developer mode is already enabled on your device.
Step 2: After unlocking the Developer options menu (developer mode), head back to your phone Settings then tap Developer options at the bottom of the list.
The Developer Options menu will then load up on the succeeding window.
Step 3: While in the Developer Options menu, scroll to find OEM unlocking and then tap to turn on the switch next to it.
You will then be greeted with a pop-up warning before you can continue.
Step 4: Read and review the warning message if prompted and then tap Yes/Turn On to confirm action.
The Galaxy S23 bootloader will then be unlocked.
Advantages and Disadvantages of Unlocking Bootloader Mode
Unlocking the bootloader can give you access to the full potential of Android's open-source ecosystem, allowing you to install custom ROMs or flash custom recoveries.
You can also gain access to the system partition and administrative privileges by rooting your device using various open-source rooting tools like Magisk.
Bootloader unlocking is usually handy for smartphone users who want to modify their device's software, such as by installing a custom ROM or rooting it. However, unlocking the bootloader can also pose security risks, as it may allow malicious software to be installed on the device.
Apparently, there are some risks associated with bootloader unlocking. For instance, unlocking the bootloader can wipe all your device data and void its warranty.
Unlocking bootloader mode may also trip the Knox counter, which can cause apps like Samsung Pay and Secure Folder to stop functioning. The SafetyNet may also be triggered, preventing you from using banking apps. Having said that, unlocking the bootloader mode is likewise risky.
And that's all there is to the Samsung Galaxy S23 bootloader mode.